Lemon Truffle Arugula Pizza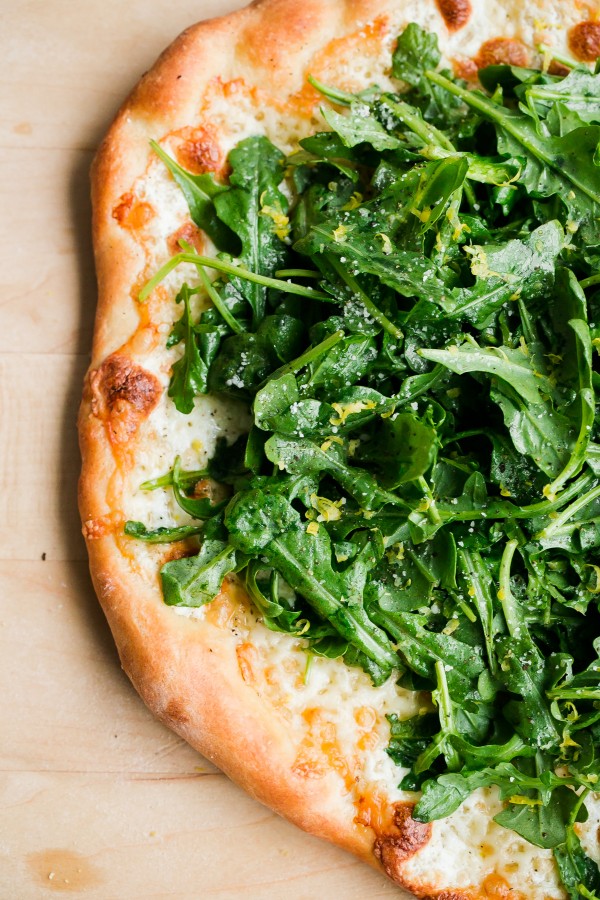 Just over one year ago, Connor and I were eating a version of today's lemon truffle arugula pizza and celebrating our successful apartment search in Chicago. I thought it was only right to honor the occasion with a new pizza recipe!
It happens to be one of my favorites. I'm a self-proclaimed red sauce pizza person. This homemade margherita pizza will forever be a favorite. I love cheese (obviously), but often times white pizzas are a bit too heavy for me.
I generally need some acid, in the form of tomato sauce, to help balance everything out. But today's pizza is different!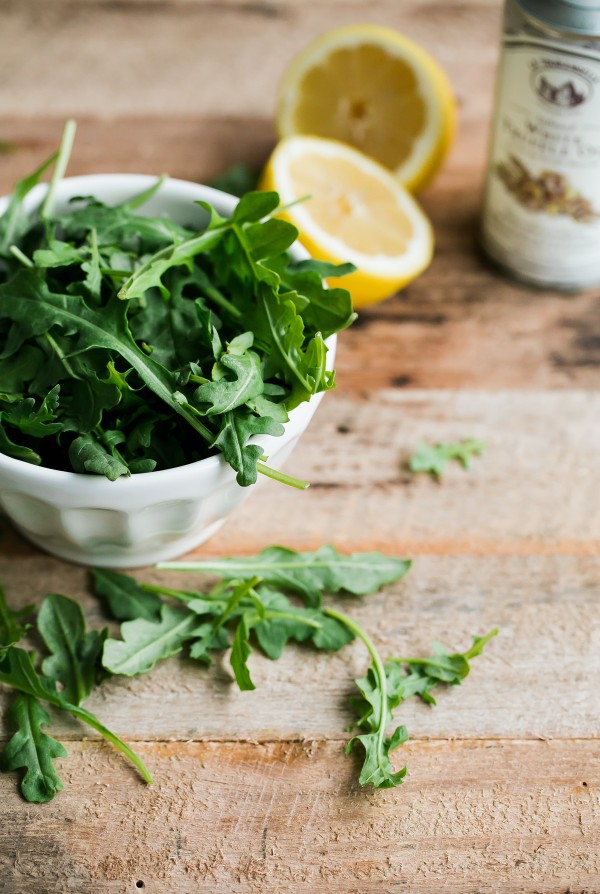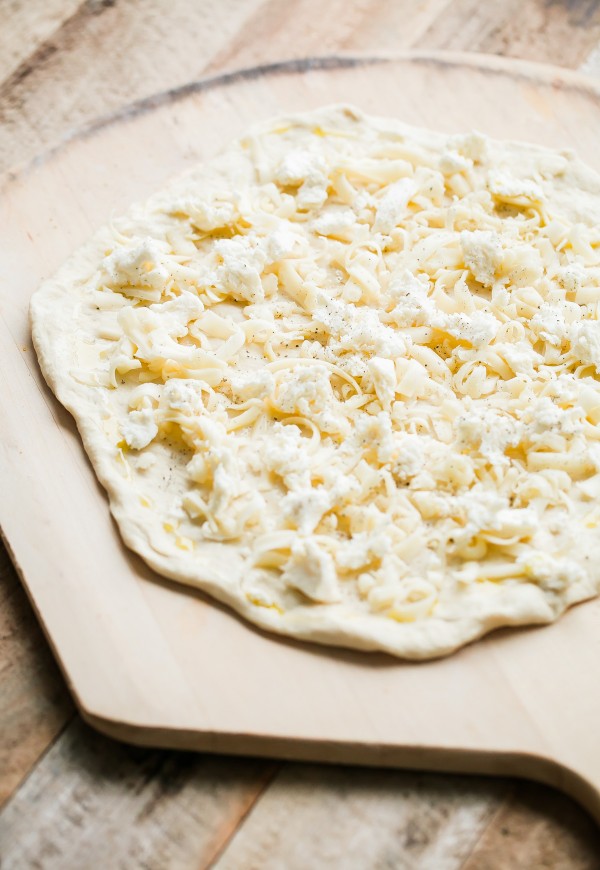 The base pizza is actually crazy simple. Like, ridiculously (almost embarrassingly?) simple.
You take my favorite pizza dough recipe (this one is ready in just one hour!) and top it with freshly grated fontina and mozzarella cheese. It goes into the oven until the cheese is golden, melted, and caramelized. Simple, simple, simple.
The finishing touch is what brings this entire pizza together! Fresh arugula leaves tossed with lemon truffle oil vinaigrette. The vinaigrette is a simple combination of freshly squeezed lemon juice and my favorite white truffle oil.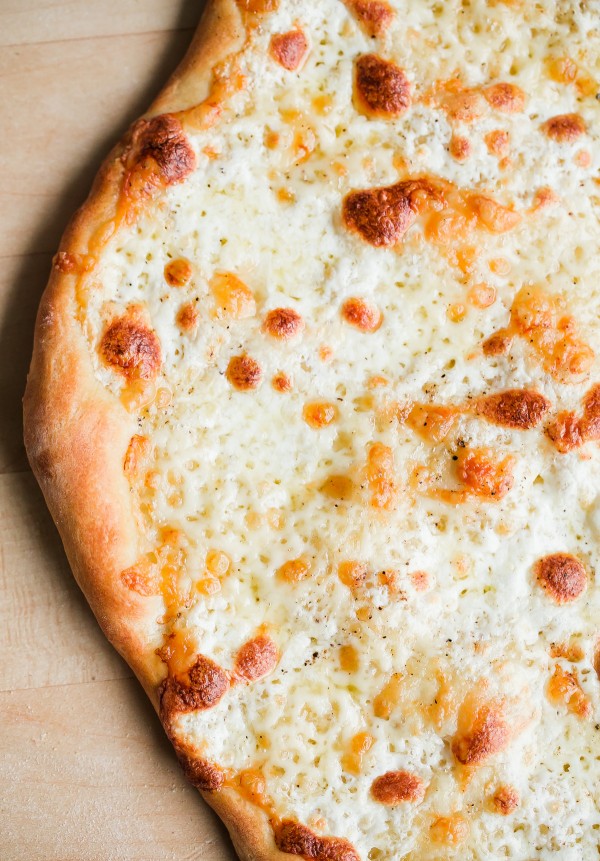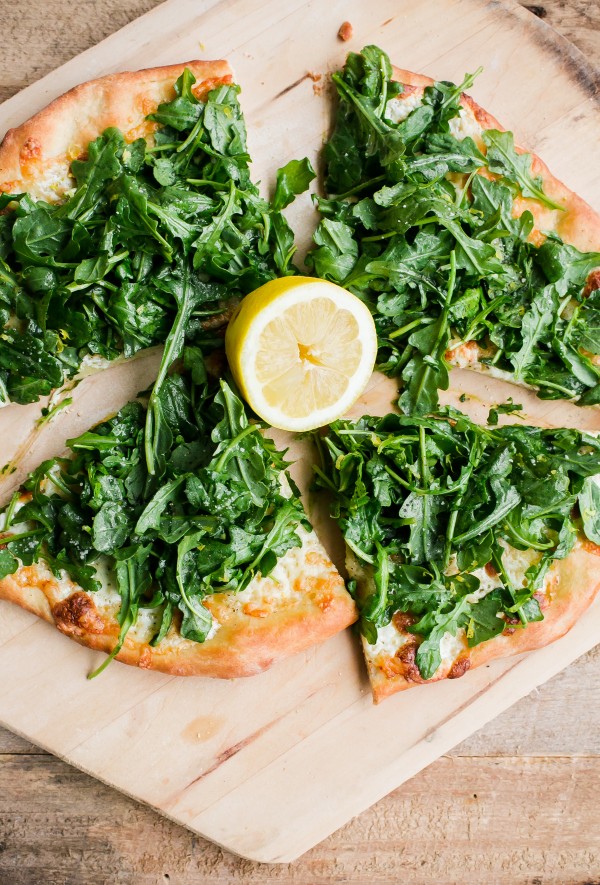 The arugula begins to wilt on top of the heat of the freshly baked pizza. The lemon juice cuts the richness of the cheese pizza perfectly, and the truffle oil gives the pizza that earthy, umami flavor.
All of the elements of this pizza come together and make it special.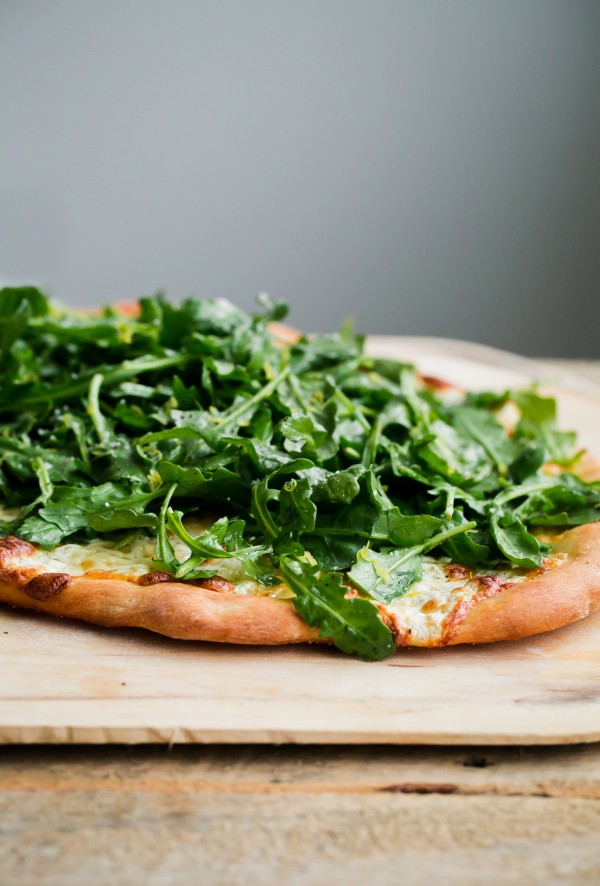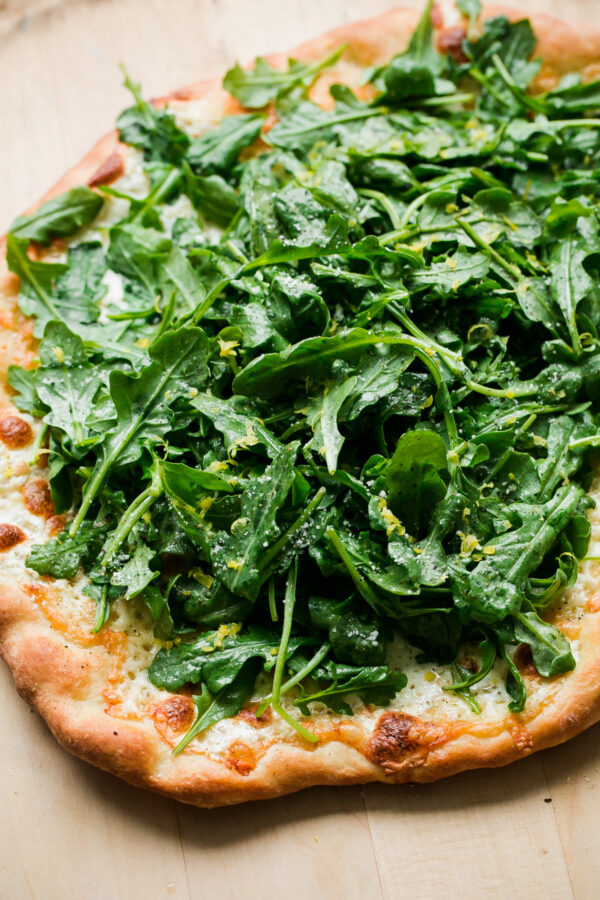 If you don't make this pizza, please, oh please, make the arugula salad (with the lemon truffle vinaigrette) on its own.
It would be so great paired with fresh burrata cheese (and grilled vegetables or asparagus), or served with a decked out charcuterie platter – such an easy, yet elegant summer meal!
But first…pizza.
Products Used for this recipe:
(may include affiliate links)