Mediterranean Tuna Sandwich (with Video!)
A fresh, elegant, and modern twist on a classic tuna sandwich. This Mediterranean tuna sandwich is made without mayonnaise, and is paired with pesto tossed cannellini beans, sliced red onion, and fresh arugula.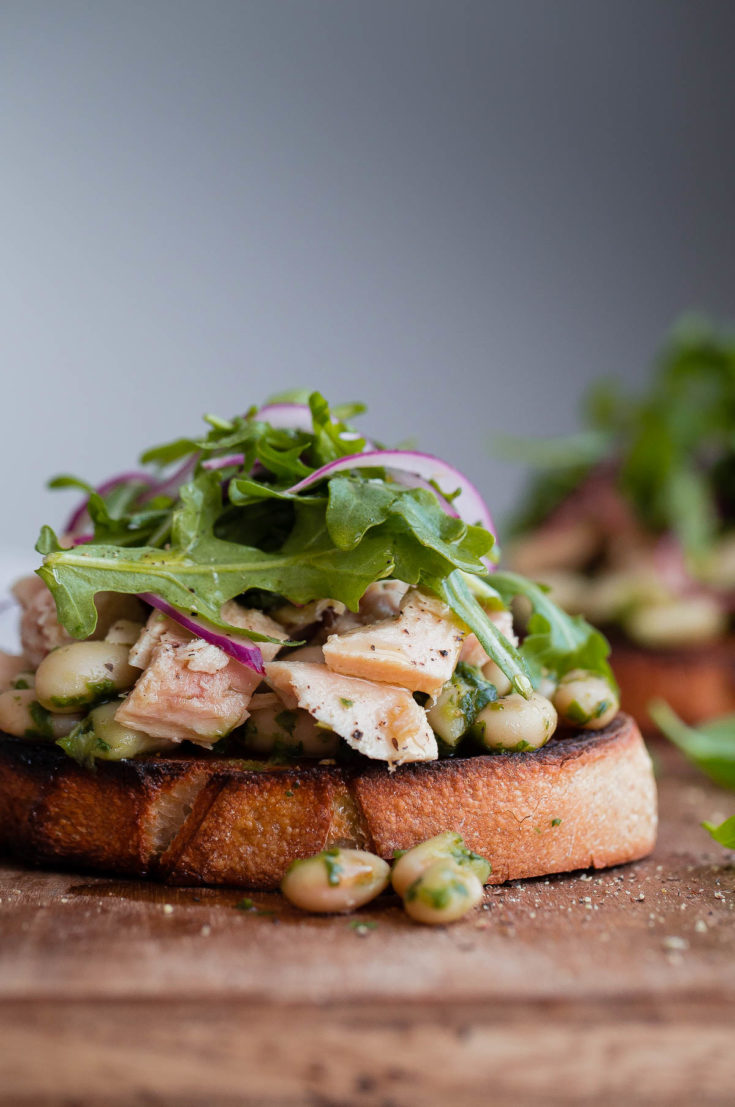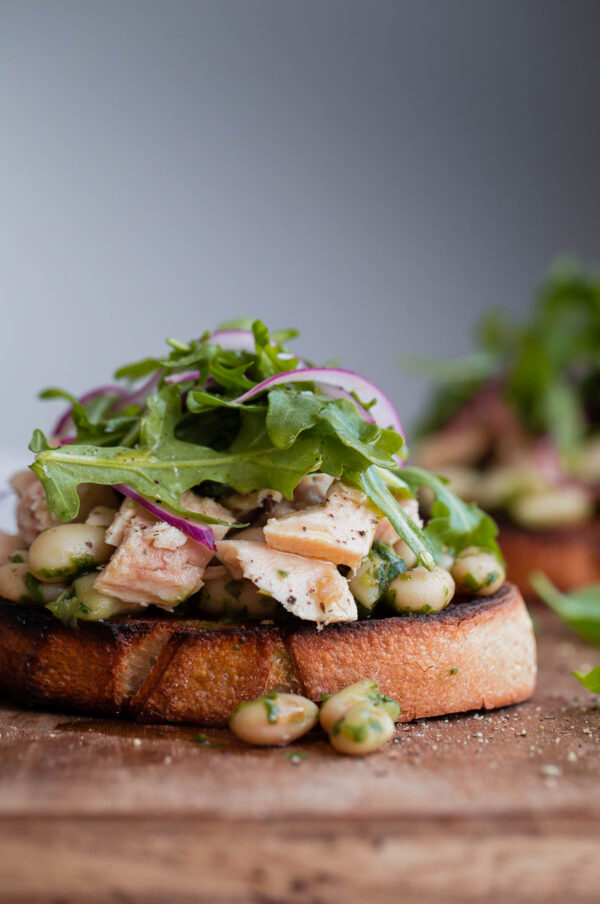 This post is brought to you by Portofino.
While I'm never one to shy away from a slice of good bread, in my mind, there's no better sandwich than a classic tartine. An open-faced sandwich piled high with beautiful, simple ingredients.
Tartines are the more refined and elegant French cousin of the classic American sandwich. The bread takes a backseat (however, please don't skimp on high-quality bread!) and the sandwich filling takes center stage.
Mediterranean tuna sandwiches, or tartines in this case, are the latest edition to my easy lunch (or casual dinner) recipe arsenal. These fresh and vibrant tartines are a far cry from the typical mayonnaise-heavy tuna salad sandwiches that have seemingly taken over the sandwich world.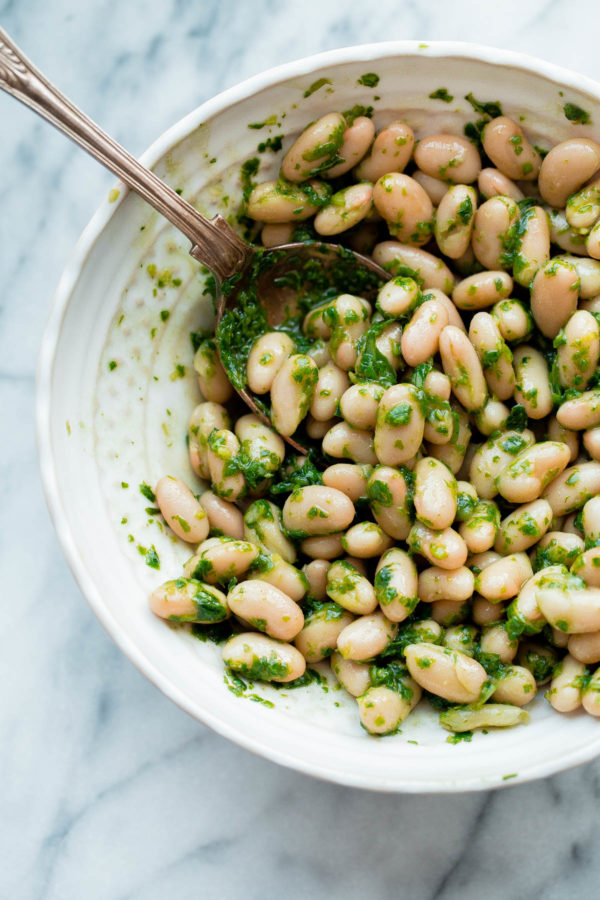 While I don't mind mayonnaise every now and then (particularly if it's homemade such as in this egg salad sandwich), I am not a huge fan of it.
Confession? It's my personal belief that mayonnaise is more of a crutch in tuna fish sandwiches than anything else. A crutch to cover up subpar flavor or dry tuna fish (the worst!).
Extra virgin olive oil packed tuna makes all the difference.


For today's recipe, I've teamed up again with my friends at Portofino. These Mediterranean tuna tartines are made with their hand-selected extra virgin olive oil packed Albacore tuna.
I prefer traditional Albacore tuna for sandwich applications as it has a milder, richer flavor in comparison to Yellowfin. The texture and flavor is so superior to water-packed canned tuna that you won't even miss (or need) the mayonnaise in this. Really!
[Also, you might want to try these tuna avocado boats while you're at it.]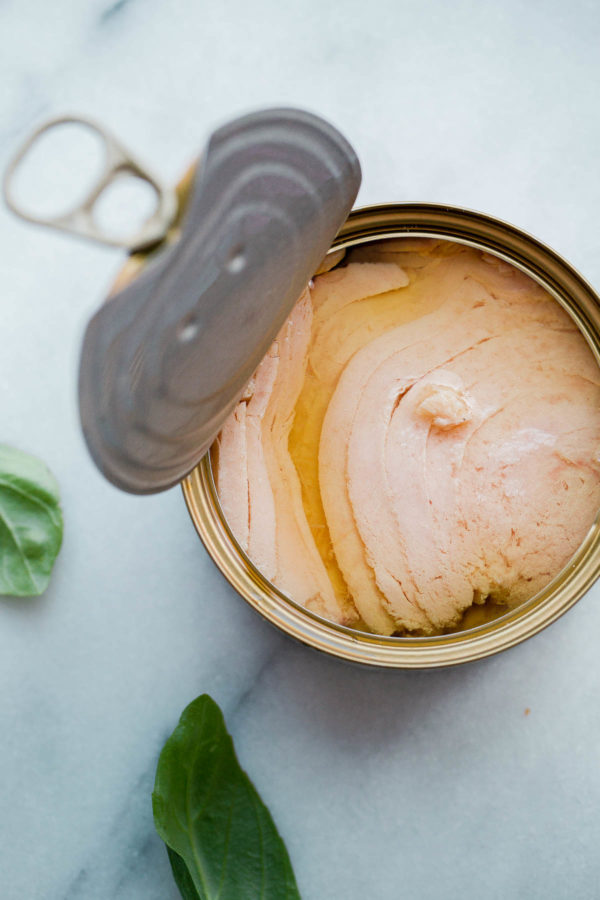 I looked to another old-world Italian pairing, tonno-style tuna (tuna in extra virgin olive oil) and cannellini beans, as my tartine inspiration.
To add a modern pop of flavor, the cannellini beans are tossed with a simple homemade pesto made from fresh basil, extra virgin olive oil, garlic, salt, and pepper. It pairs extremely well with the tuna!
The rest comes together in seconds! Grab toasted sourdough slices (they add an extra dimension of flavor), add a spoonful of pesto cannellini beans, top with chunked Albacore tuna pieces, and a handful of peppery arugula tossed with sliced red onions and fresh lemon juice. So tasty, easy, and fresh.
Tuna sandwiches just got so much better!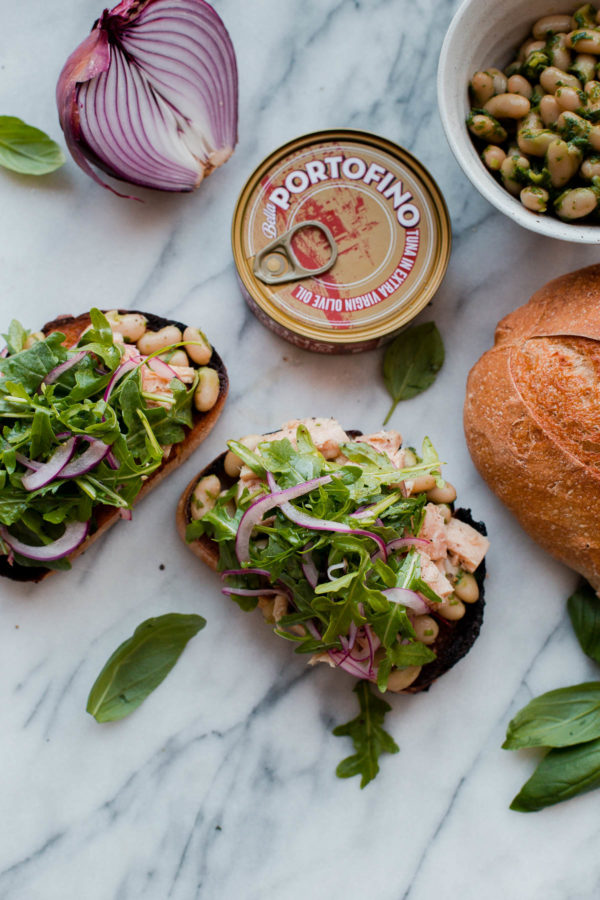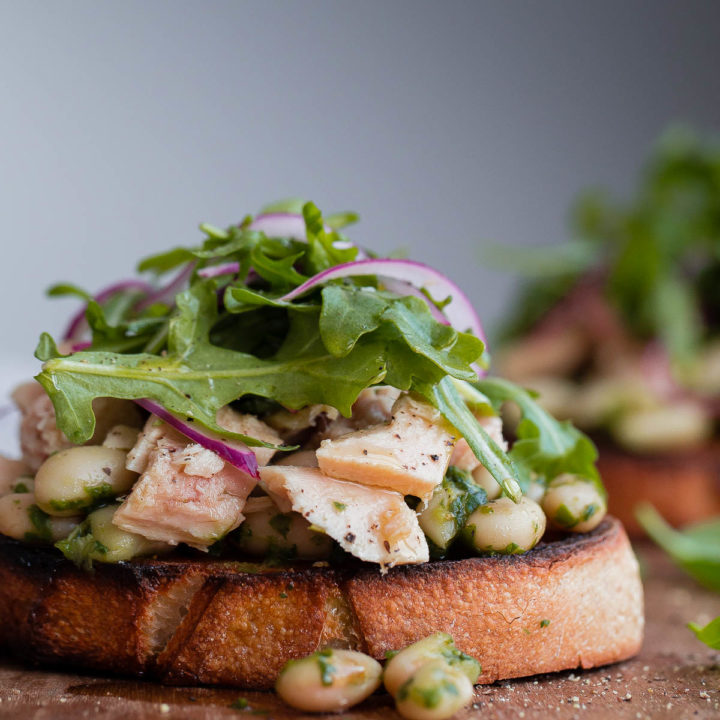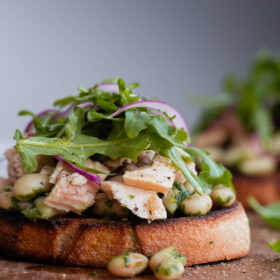 Mediterranean Tuna Sandwich
A modern, fresh and dairy free on a classic tuna sandwich. This Mediterranean tuna sandwich recipe is made with pesto cannellini beans, olive oil packed Albacore tuna, sliced red onion, and peppery arugula!
Ingredients
2 (4½-oz) cans Portofino Solid Albacore Tuna in Extra Virgin Olive Oil chunked
1 medium garlic cloves peeled
1 ounce fresh basil leaves
2 tablespoons extra virgin olive oil
1 (15 oz) can cannellini beans drained and rinsed
2 cups baby arugula
¼ small red onion very thinly sliced
juice of ½ lemon
kosher salt
freshly ground black pepper
4 (¾-inch thick) slices sourdough bread toasted until dark golden brown
Instructions
In a mini food processor, combine the garlic cloves, fresh basil leaves, and extra virgin olive oil. Pulse until mostly smooth, scraping down the side of the bowl with a spatula to ensure the ingredients are incorporated evenly. In a medium bowl, toss the pesto with the drained cannellini beans. Season to taste with salt and pepper, and set aside.

In a separate medium bowl, combine the arugula, shaved red onion, and freshly squeezed lemon juice. Toss gently with your hands until lightly dressed (adding additional lemon juice, if necessary), and season with salt and pepper.

Spoon the pesto cannellini beans onto the toasted sourdough slices, add tuna pieces, and top with the arugula mixture. Serve immediately.
Serving: 1serving, Calories: 610kcal, Carbohydrates: 84g, Protein: 39g, Fat: 14g, Saturated Fat: 2.5g, Cholesterol: 25mg, Sodium: 600mg, Fiber: 1g
This post was created in partnership with Bella Portofino and I received compensation for my participation. Opinions are my own. Thank you for your support!
This post contains affiliate links, which means that I make a small commission off items you purchase at no additional cost to you. Please read my
privacy policy
for more information.