Mushroom Goat Cheese Galette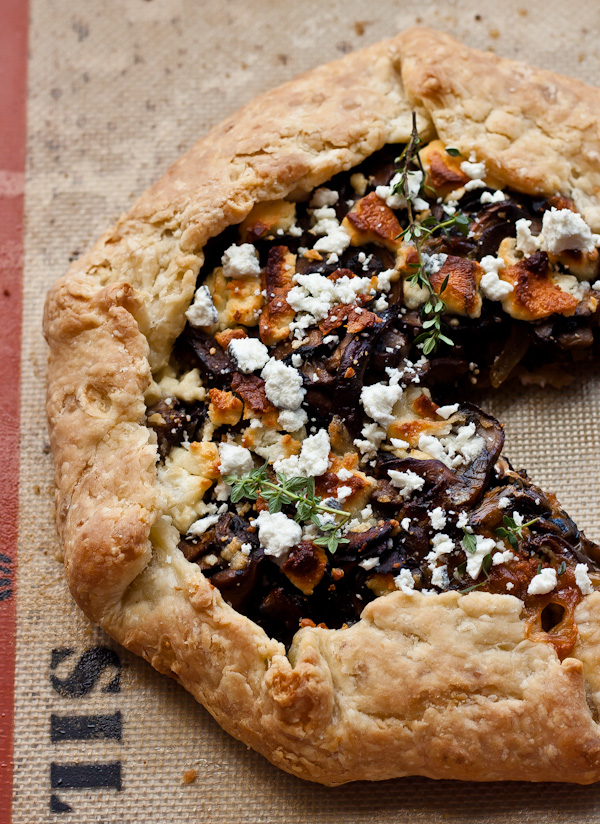 I feel like I should be telling you all about this mushroom and goat cheese galette, but really all I want to do is talk about is this past weekend. Usually, I'm pretty laid back when it comes to weekend plans.
That is code for stay-at-home, relax, rent a movie, lounge around in boxers and a t-shirt, go to the farmer's market, cook some things, photograph some things, eat some things and repeat.  I'm wild like that, what can I say
[Understatement of the century.]
This is exacerbated on Friday nights when I get home late from work. Don't get me wrong–I'm all for plans early on in the day. Ask me to do anything in the morning (well, mostly anything) and I'll usually say yes.
"Sure, that sounds great! Let's do it."
Ask me again eight hours later and usually my answer tends to shift to, "I guess we could do that. Are you sure you don't want to just stay at home and eat stuff whilst vegging out on the couch? That sounds like even more fun to me."
True story, or at least, some less exaggerated version of it.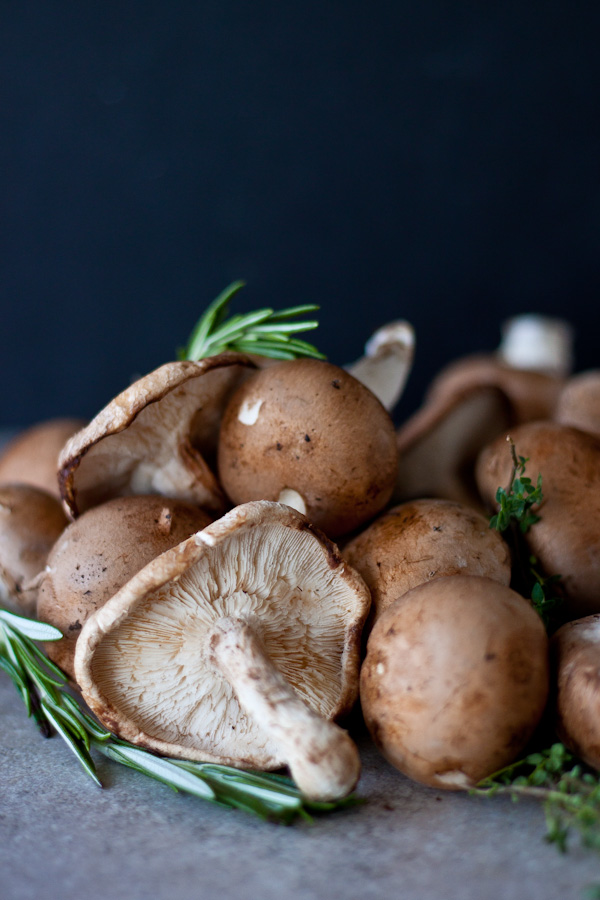 So, it came as huge surprise on Friday when Connor was able to convince me, both in the morning and the afternoon, to head into Georgetown–quite possibly the busiest, most obnoxious area of DC to visit on a Friday night–for a late dinner…followed by, wait for it, an even later movie. Craziness.
We went to a really hip, loud (yes, I complained about it) Mexican restaurant, where we gorged on pulled pork apple-topped tacos, blue crab taquitos, and half-price margaritas, courtesy of the government shutdown.
This was followed by a spontaneous, but mandatory, visit to Anthropologie, where I unknowingly tried on a $400 leather jacket (which I'm still currently obsessed with) and ultimately, only ended up buying one single, random, on-sale plate. #foodbloggerproblems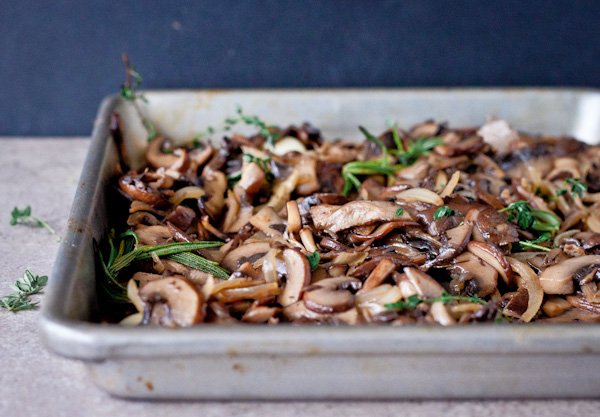 By the way, we saw Gravity. In 3-D. It was amazzzing. I'm not a big 3-D movie person, but there's really no other way to see this movie. Seriously, go see it.
Other than that, my weekend was pretty predictable. I made some things, photographed some things, and ate some things–including this mushroom goat cheese galette, which I've been dreaming about for quite some time.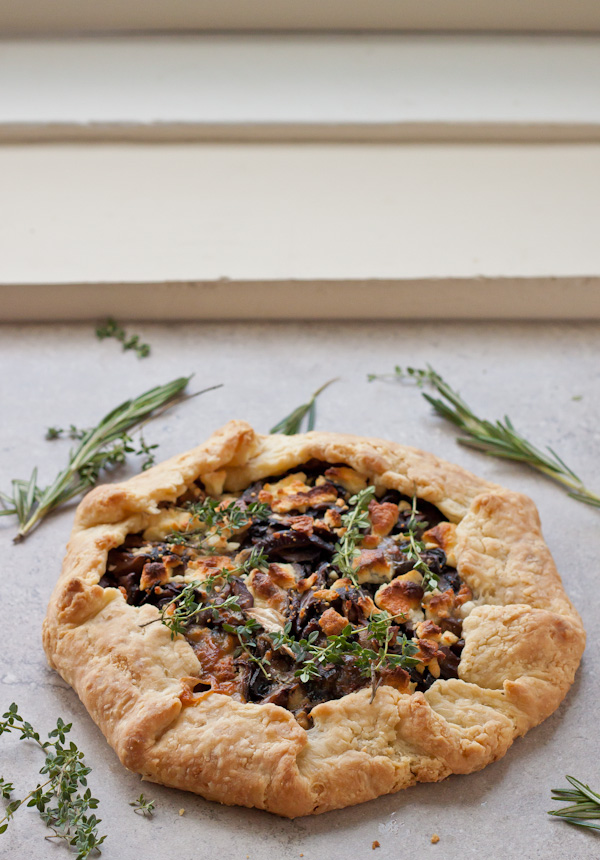 Cremini and shiitake mushrooms are sauteed with butter, garlic, and onions, de-glazed with dry sherry (my favorite trick, learned during my time working in the kitchen), and tossed with fresh thyme and rosemary.
Add some Humboldt Fog goat cheese (quite possibly one of my favorite cheeses ever–and that's saying a lot), encase this in a sour cream pastry crust, bake it until golden brown, and you're pretty much in heaven.
Predictably perfect fall food heaven. Enjoy!