Rhubarb Galette with Orange Frangipane
There is only deliciousness happening in the form of this whole grain rhubarb galette today – no April Fool's pranks and jokes here, promise.
Today marks the first rhubarb recipe of 2016, and I can't tell you how excited that makes me. Nothing indicates the beginning of spring as much as those first fresh stalks of rhubarb. I spied some at our grocery store a few weeks ago and my mind has been churning with recipe ideas ever since. After dismissing rhubarb (my mom ate it all the time) the first ten years of my life, I'm making up for lost time.
As much as I love a good fancy tart, galettes (a fancy term for a free-form tart) are totally more my style. They're laid back, rustic, and very forgiving. If you've been intimidated by homemade pies or pastries, start with galettes. You'll thank me later.
Extra bonus points? They require very little baking equipment. You just need your hands and a trusty sheet pan. Ok, and technically a rolling pin.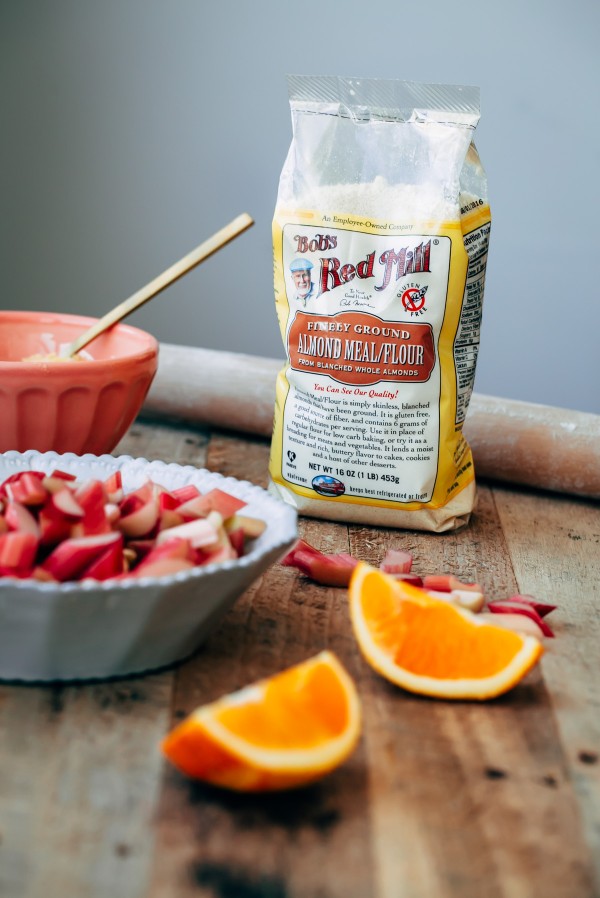 Whenever I'm brainstorming new dessert ideas, I always start with the focal ingredient and work my way out. This makes it easier to bake seasonally and use ingredients that I already have on hand.
In this case, the focal ingredient is the galette filling. Lots of fresh rhubarb and orange frangipane. Since rhubarb is fairly self-explanatory, let's talk frangipane (pronounced: fran – guh- pan). Where do I even begin?
Technically, frangipane is a dessert filling made with ground almonds, butter, eggs, and sugar. But oh my gosh, it is so much more than that! I fully came to appreciate frangipane in culinary school. We used it constantly in various applications and its ability to transform any number of desserts never ceased to amaze me.
You can flavor frangipane any number of ways. I chose to make mine an orange frangipane, since I happened to have some oranges in my fridge and orange pairs wonderfully with rhubarb!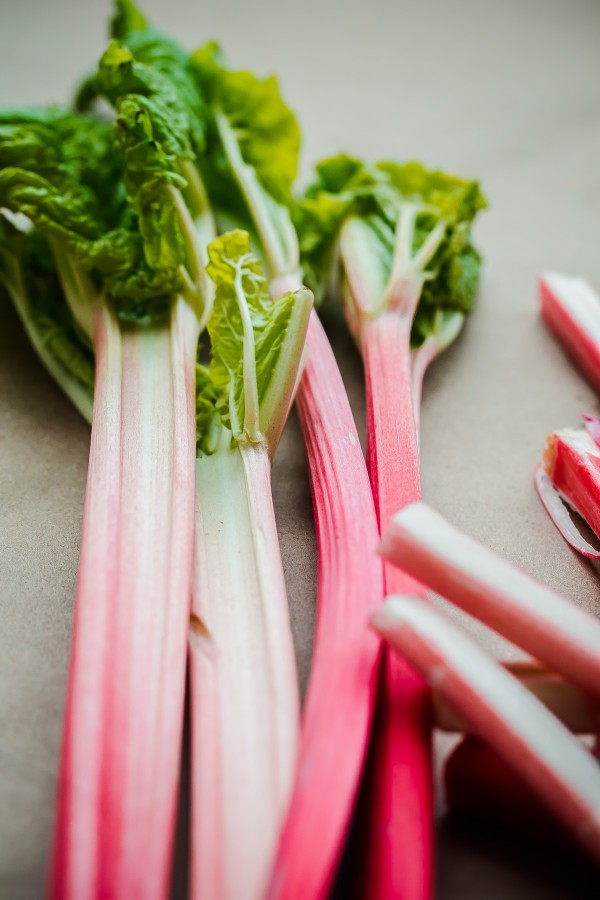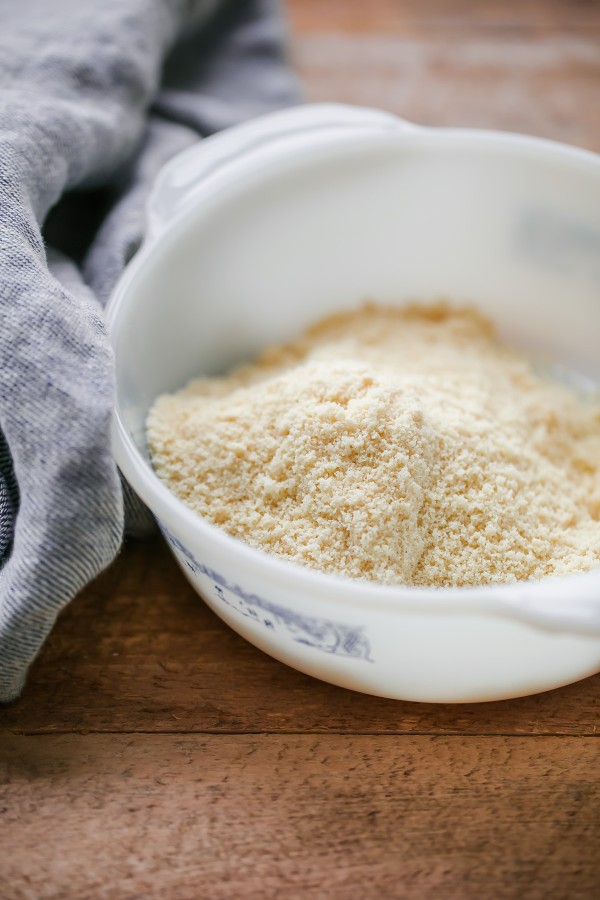 The starting point for any frangipane recipe is very finely ground almonds, aka. almond meal/flour. Almond flour is made from skinless, whole blanched almonds that have been ground to a very fine texture.
Whenever I'm baking, I always work with Bob's Red Mill almond meal/flour. The texture, flavor, and quality is unparalleled.
Not only does almond meal lend a buttery, delicate almond flavor to baked goods, but it also happens to be incredibly nutritious. Almond meal is full of protein, healthy fats, fiber, and vitamins – and in many cases, it can often be used in place of regular flour, or at least a certain percentage of it.
I pretty much keep a bag of almond meal in my freezer at all times (this helps prolongs the shelf-life, especially if you're not going to use all of it immediately) for baking purposes.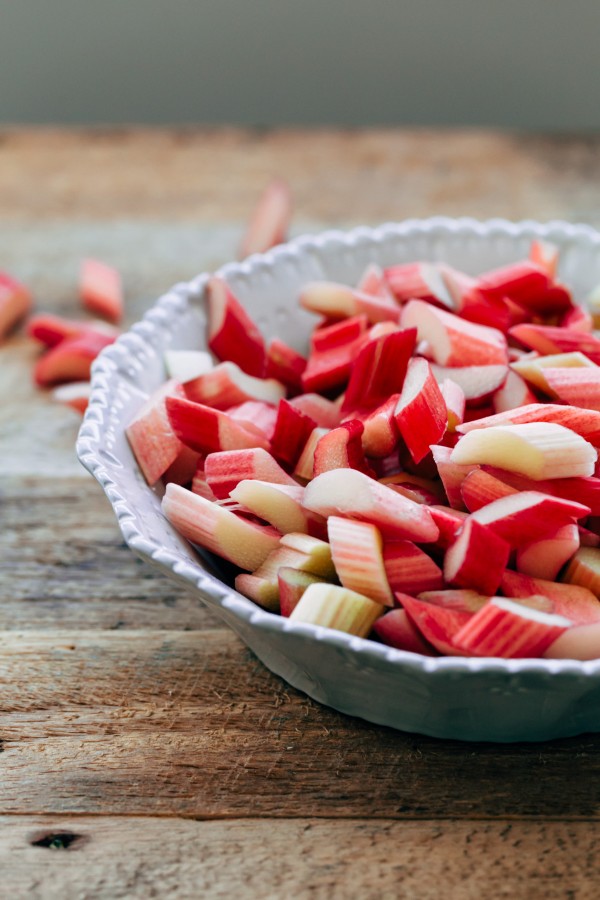 In this case, you're going to be using the almond meal to make both the frangipane filling, as well as the galette dough, which is made from a combination of whole wheat pastry flour and almond meal.
A double dose of almond meal for an extra boost in almond flavor, nutrition, and general merriment!
After the dough has chilled and been rolled out, the frangipane filling is spread in a center of the dough. It is then topped with the rhubarb filling – a simple combination of chopped rhubarb and granulated sugar.
Finally, the crust is brushed with a simple egg wash and decorated with sliced almonds and a sprinkling of sugar. Technically, you could skip the sliced almonds – but I love the added texture they provide.
I also love when desserts give a visual clue as to what is in them! Aka, frangipane and love.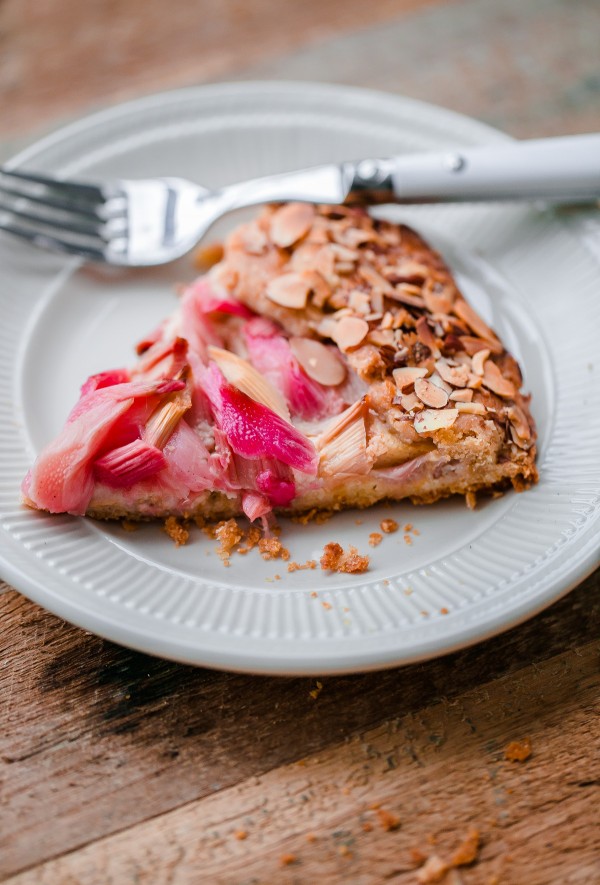 I prefer to bake this galette until the crust is golden brown (50 to 60 minutes), because it lends the final dessert even more flavor.
Once baked, the crust has almost an almond cookie-like flavor and texture, and the sweet frangipane filling contrasts with the tart rhubarb. The galette tastes great on its own, but is also fantastic with vanilla ice cream or lightly sweetened whipped cream.
If you're looking for more almond meal recipe inspiration this spring and summer, be sure to try this sour cherry berry crisp or this blueberry loaf cake. They are two of my favorites!
This post is sponsored by Bob's Red Mill. Thank you so much for supporting the brands that I love and use in my kitchen! 
Products Used for this recipe:
(may include affiliate links)