Porcini Mushroom Risotto for Two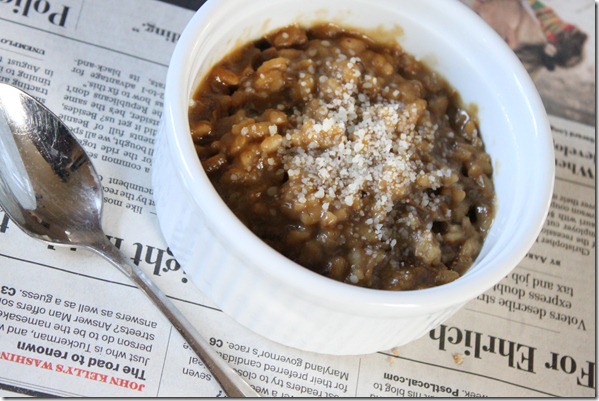 Risotto is one of the best comfort foods out there. Most people love it and yet many haven't tried making it at home. It may sound intimidating and time-consuming, but it is surprisingly easy to make.
Homemade risotto is pretty straightforward, involves relatively few ingredients, and can be made in countless variations. Don't have any shallots? Grab a regular yellow onion. Can't afford expensive dried wild mushrooms? Use fresh. No Arborio rice? Try it with farro or quinoa.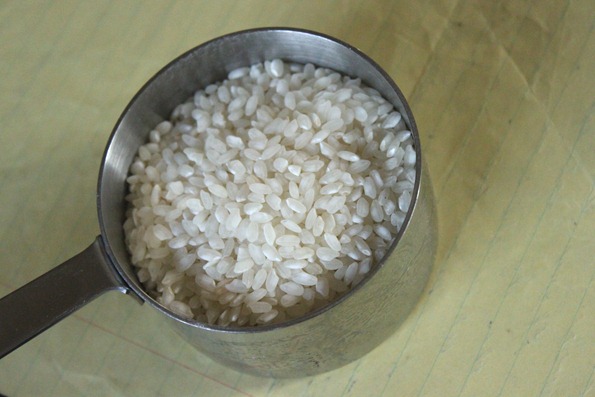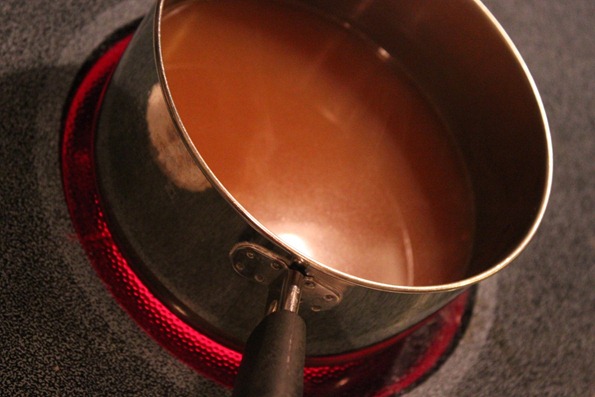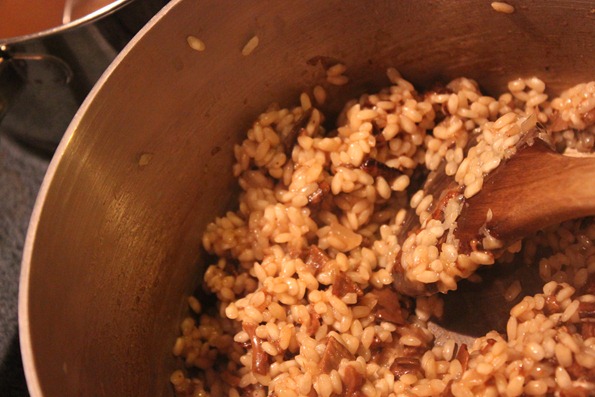 Traditional homemade risotto does involve standing over the stove and some intuition, but the end result is so, so worth it. This mushroom risotto is scaled down for two and gets its punch from dried porcini mushrooms, which lends this dish so much flavor.
True comfort food in a bowl.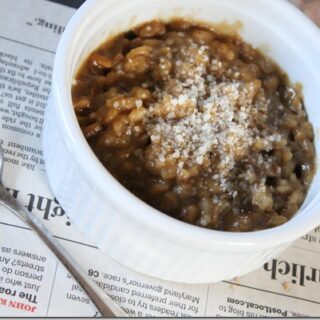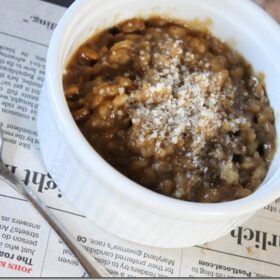 Porcini Mushroom Risotto
This mushroom risotto is scaled down for two and gets its punch from dried porcini mushrooms, which lend this variation so much flavor. 
Ingredients
½ cup dried porcini mushrooms
3 cups (720 mL) chicken stock or vegetable
2 tablespoon unsalted butter divided
1 tablespoon extra virgin olive oil
½ yellow onion very finely diced
1 cup Arborio or Carnaroli rice
freshly ground black pepper
½ cup finely grated Parmigiano-Reggiano cheese
Instructions
Place the dried porcini mushrooms in a bowl and add 2 cups of boiling water until just covered. Let the mushrooms hydrate fully for 20 to 30 minutes. Drain the mushrooms with sieve, making sure to keep and set aside the mushroom liquid for later.

Finely chop the hydrated mushrooms. Set aside. Place chicken broth and 1 cup of reserved mushroom broth in a separate saucepan. Bring to a low simmer.

Place a heavy bottom pot or Dutch oven over medium heat, add the butter and olive oil, and sauté finely diced onions, stirring constantly, until they become very soft and translucent.

With the heat over medium, add the Arborio rice and stir the mixture together. Toast the rice for 1 to 2 minutes, stirring constantly. Add a ladleful (roughly ½ cup (120mL)) of simmering stock, stirring constantly until the stock has been absorbed and the rice kernels appear almost dry. Adjust the heat as needed to prevent the liquid from evaporating too quickly.

Continue to add broth (using the same method) until the rice is al dente, soft on outside with a slight chewy interior. Stir in the chopped porcini, grated cheese, the remaining butter, and stir together. Season to taste with salt and pepper to taste. Serve immediately .
Serving: 1serving, Calories: 396kcal, Carbohydrates: 45g, Protein: 13g, Fat: 18g, Saturated Fat: 6g, Polyunsaturated Fat: 11g, Cholesterol: 28mg, Sodium: 898mg, Fiber: 1g, Sugar: 8g
This post contains affiliate links, which means that I make a small commission off items you purchase at no additional cost to you. Please read my
privacy policy
for more information.