Provence France Travel Guide
Provence France travel guide, focused on the Luberon area, with our recommendations on must-visit destinations, where to stay, and where to eat in the region.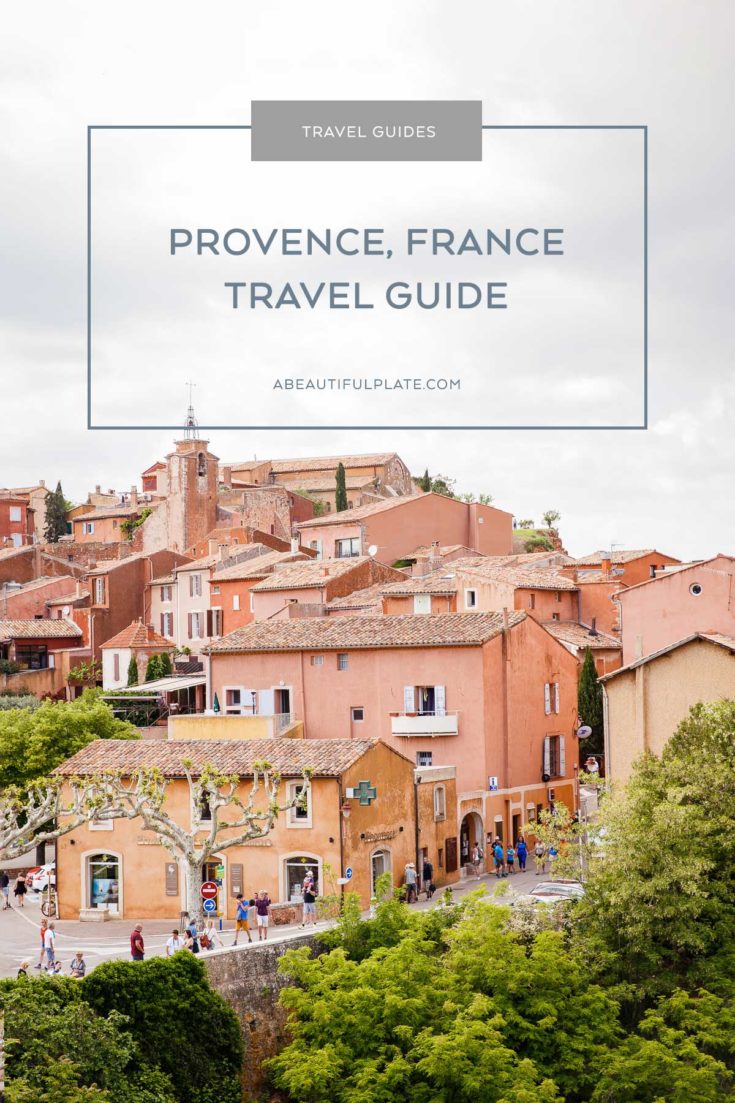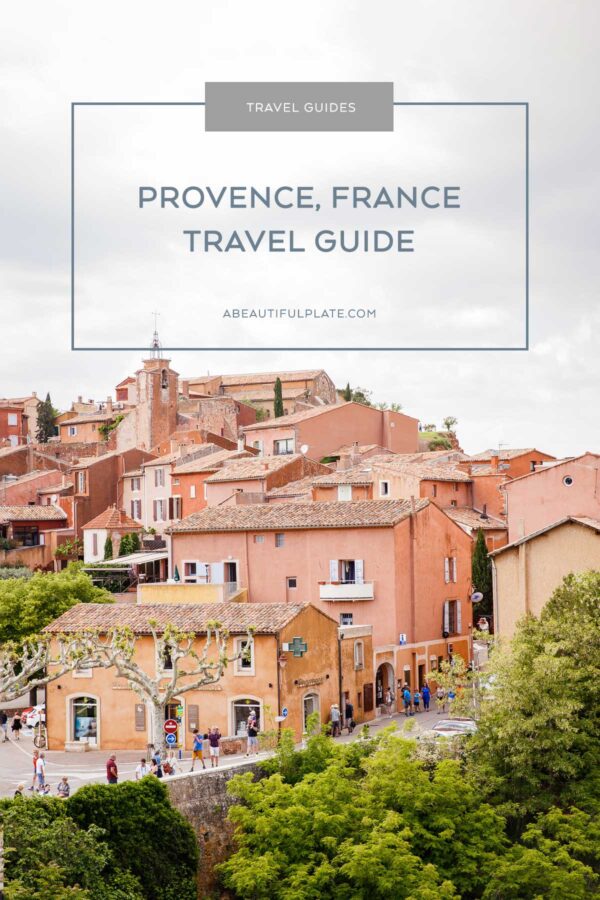 It's taken a long time to put this Provence France travel guide together for you but better later, than never! Right? Or as the French might say, c'est la vie!
To give you a bit of background, Connor and I traveled to France on vacation last May. We spent the first five days of our trip exploring Provence and finished with three food-filled days in Paris (be sure to check out my guide on where to eat in Paris if you're headed that way anytime soon!).
While Connor and I have both been to France before, this was the first time that either of us had visited the south of France and, specifically, the Luberon region of Provence. We flew into Marseilles airport, which is very convenient and just an hour's drive from the area.
It's always hard to sum up these travel experiences in a few short paragraphs (hence the delay), but we absolutely loved our time in Provence. Walking amongst the many beautiful hill-top villages in this region, you cannot help but feel like you've been transported back in time.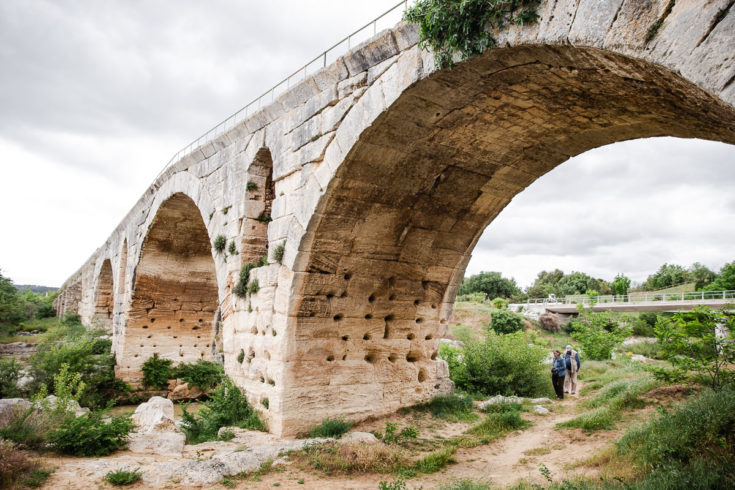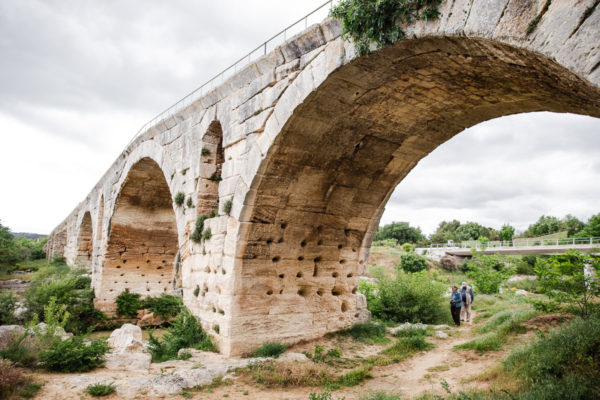 The Luberon is famous for its landscape of valleys, lavender fields and wineries, fantastic Provençal cuisine, and small villages that have remained largely untouched for hundreds and hundreds of years.
It is incredibly picturesque – so much so that you feel that you are in a dream – and I can easily understand why so many people fall in love with this area of the world.
Luckily, most of the towns in the Luberon region, particularly the most famous and those featured in this guide, are located within a short drive of one another.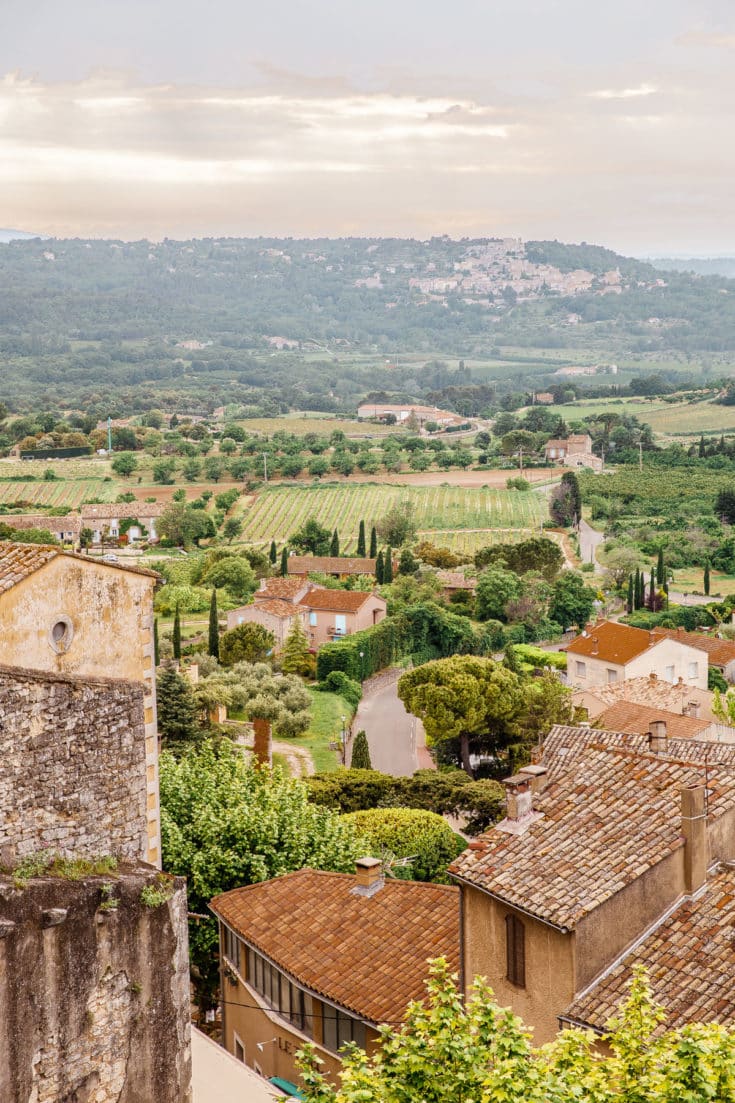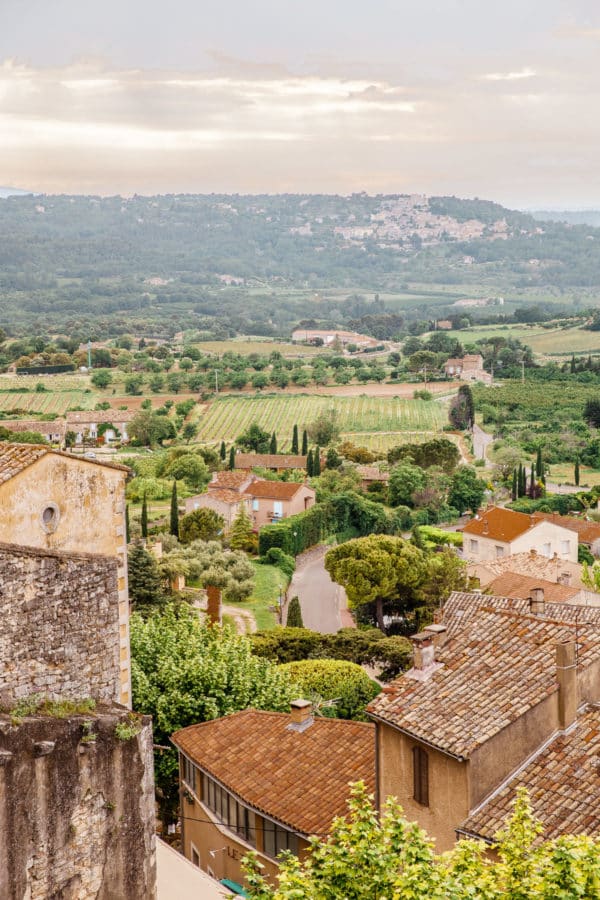 How We Planned Our Trip:
Whether you choose a more leisurely paced trip or jam-packed itinerary, the Luberon is incredibly easy to navigate and ripe for exploring. Whatever you decide to do, I strongly advise renting a car if you plan a trip to this area, as it will provide you with the most options and flexibility. It is very safe, well-signed, and almost impossible to get lost.
We chose a mix of slower-paced days, as well as busier days in which we would explore two or three towns in one day. Honestly, you might be able to fit even more in one day, but we wanted a relaxed trip.
Since we only had four full days in Provence, we chose to skip Avignon, Pont du Gard, and a few other famous sites closer to the coast. This amount of time still allows you to see quite a bit, but I would recommend at least five to six full days if you have that option.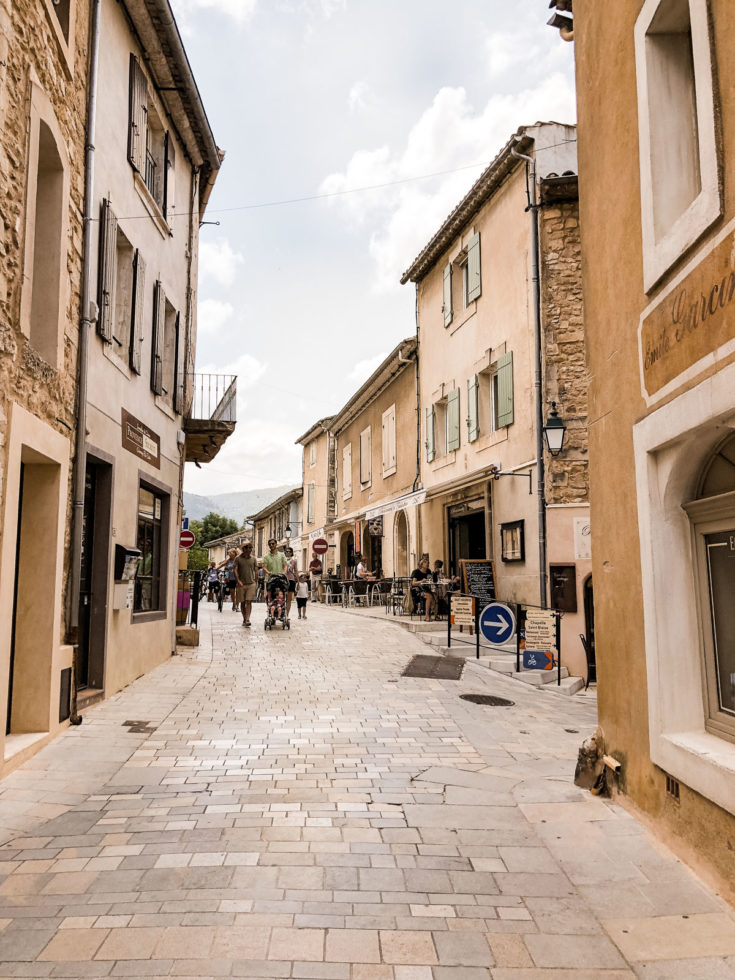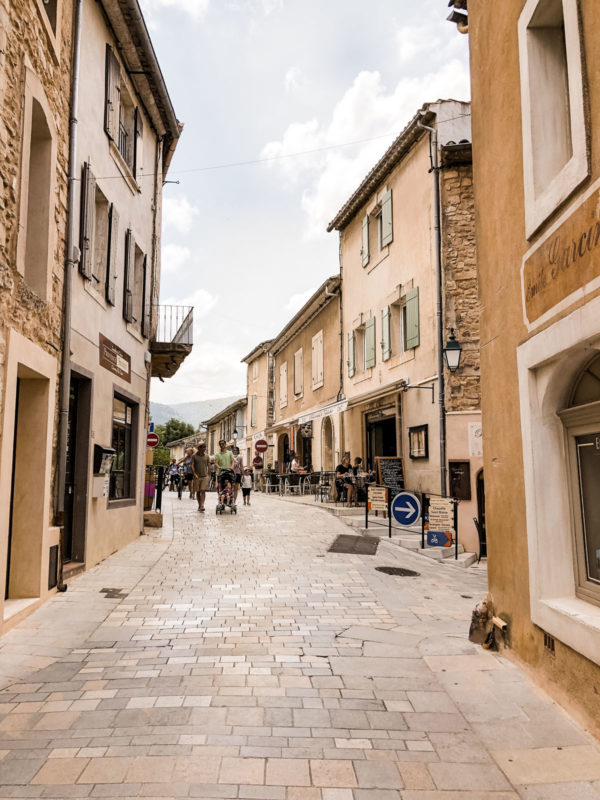 Travel Tips:
Summer is the high-season for travel in Provence, partially due to the famous lavender fields being in bloom. Since we visited off-season in the late spring, we were able to enjoy the towns when they were a bit sleepier, which I strongly preferred.
We were lucky to have cool, crisp sun-filled days during the entirety of our stay, but be aware that the weather can be a bit more touch and go during the off-season. The summers in Provence can also be very hot, so definitely keep all of that in mind.


Please know that this travel guide is not comprehensive by any means. I strongly recommend doing more research on the region and leaving time in your itinerary for spontaneous exploration. Visit that small village in the distance that isn't mentioned in the travel books! Go off the beaten path.
We did this a handful of times and were never disappointed. One of our favorite detours led us to a beautiful quaint village that we enjoyed all to ourselves.
Luberon Markets: If you love visiting local markets and/or farmer's markets, be sure to check out this guide on Luberon markets. Nearly every village in the area hosts a market day once a week and it's a wonderful way to try local foods and specialities, and be amongst locals. The towns of Coustellet and Apt offer some of the largest and best in the area.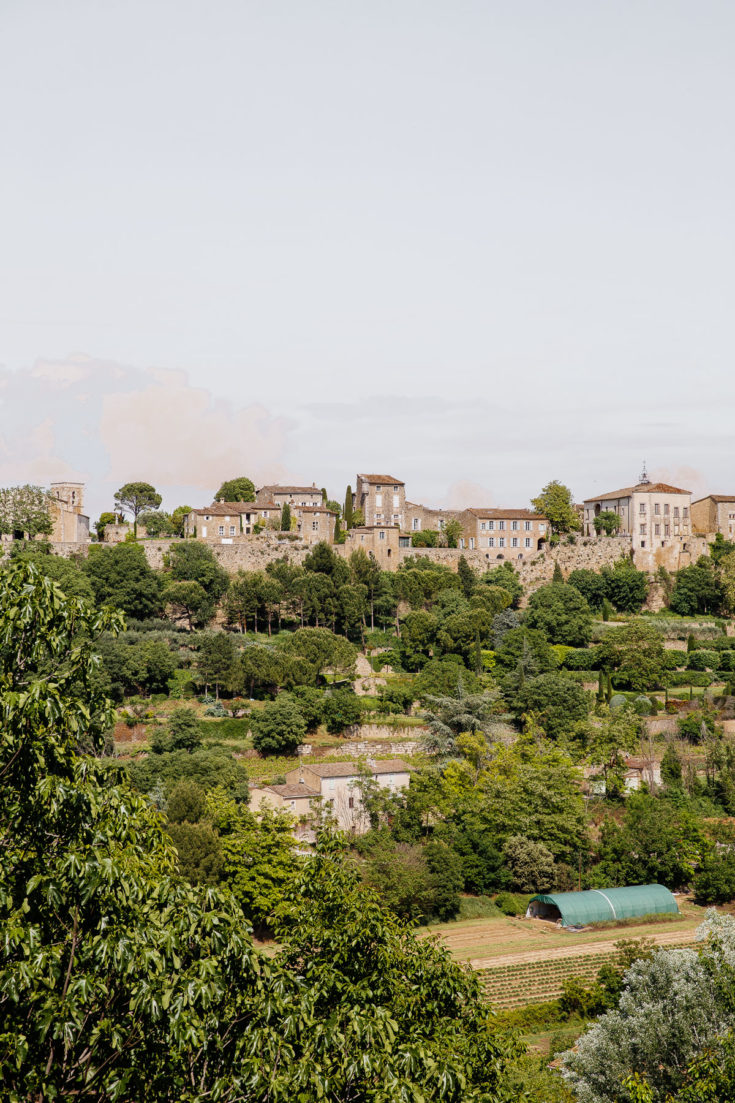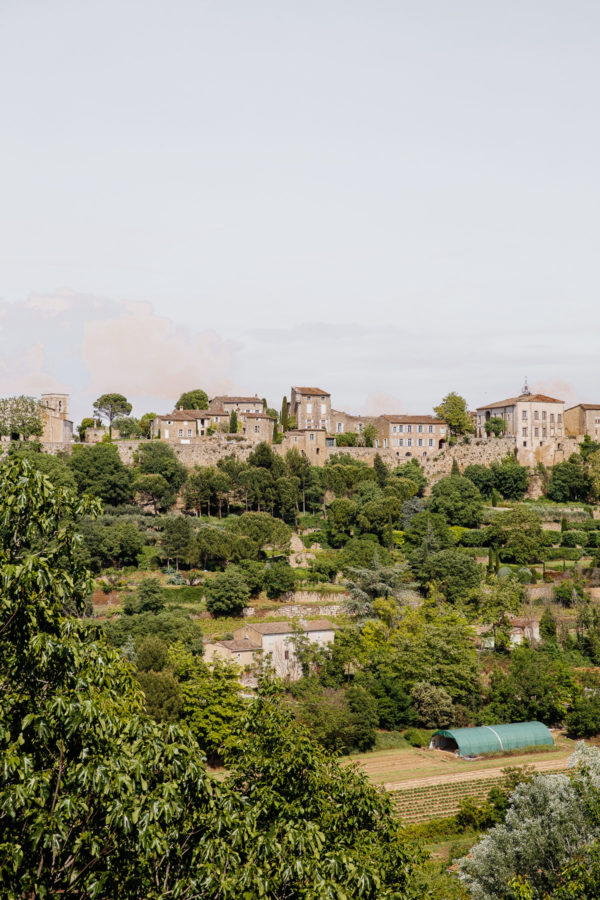 Our Favorite Must-Visit Destinations:
Please know that there are countless other beautiful towns and areas to explore in the Luberon that are not covered in this guide. With that said, I've included our must-visit destinations below to help guide and inspire your next trip!
It's worth mentioning that we stayed in the area with Connor's parents, who have traveled to Provence a few times, and their knowledge and experiences helped us make the most of our short time there.
Ménerbes
While you can certainly hop from town to town, we chose the small hill-top village of Ménerbes as our home base for the entirety of our stay. This was a great choice, because while it is famous and very well-known, Ménerbes is slightly less popular and busy with tourists compared to places like Roussillon or Gordes.
It is also home to several small restaurants, a little grocer, shops, one or two bakeries, and several other conveniences that make it possible for you to stay put for a while. There are also countless wineries located just five or ten minutes down the road too.


Since we stayed in an airbnb located in the very center of town (highly recommend if you can), we were able to walk out the door, grab a coffee and freshly baked croissant, and enjoy the village like locals. The hilly cobblestone streets are stunning and full of charm, and the views of the surrounding valley are beautiful.
As is the case in most of these villages, the streets of Ménerbes are one-way for traffic and extremely narrow, but there are some limited public parking spaces at the bottom of the village. I highly recommend visiting these villages on the early side, particularly during the busy season, if you wish to get a parking spot close by.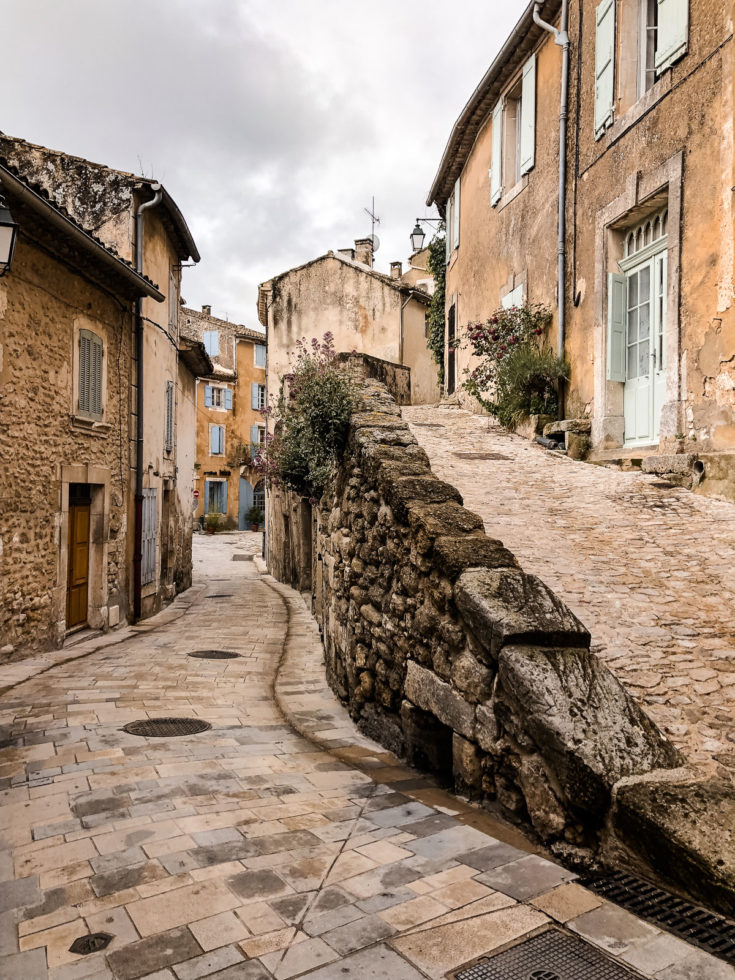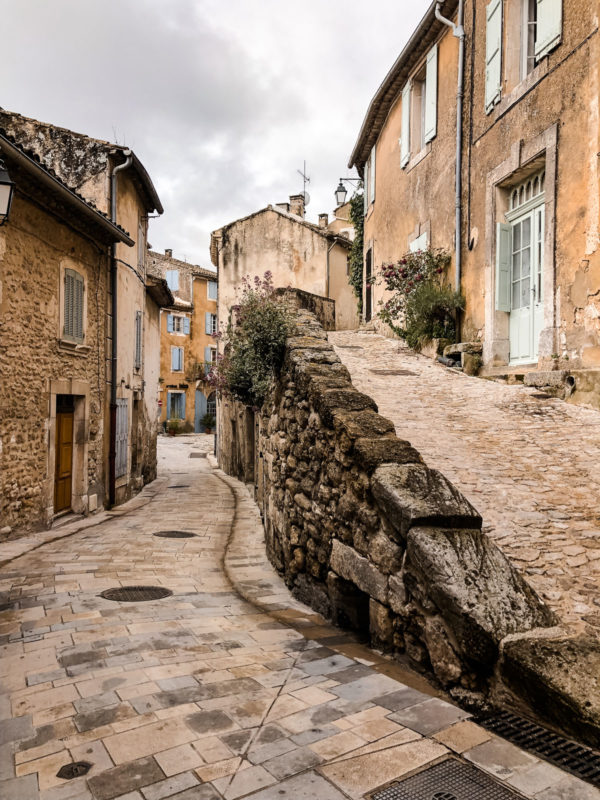 Where to Eat in Ménerbes:


Where to Stay in Ménerbes: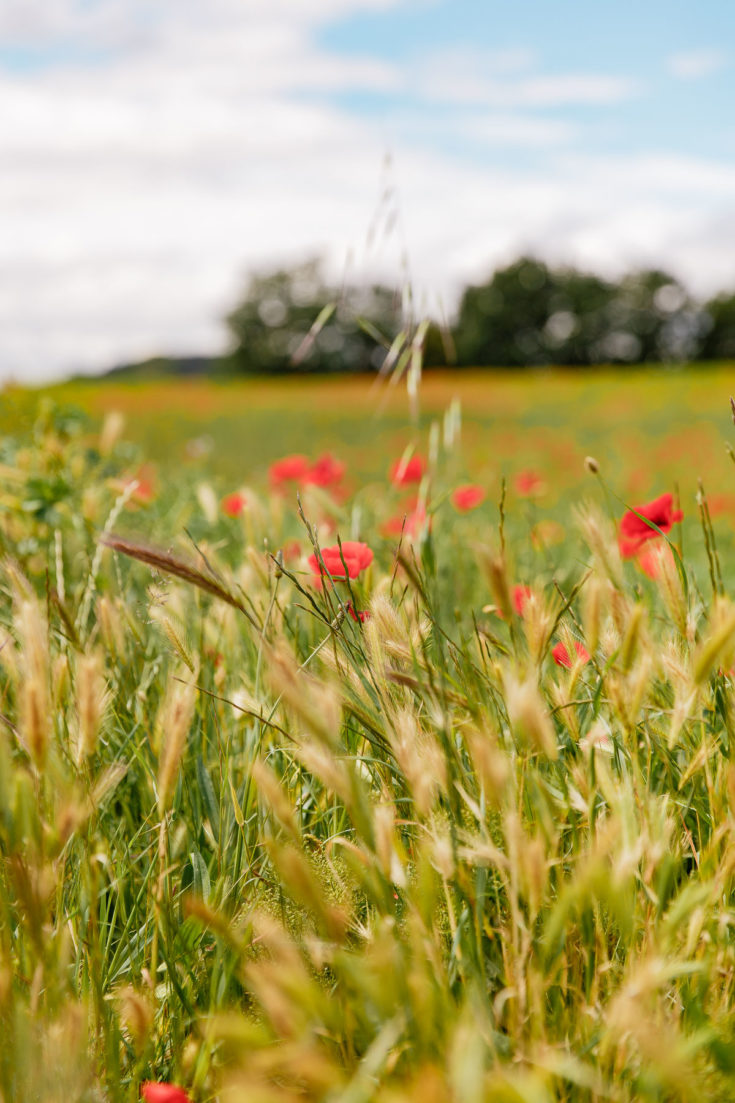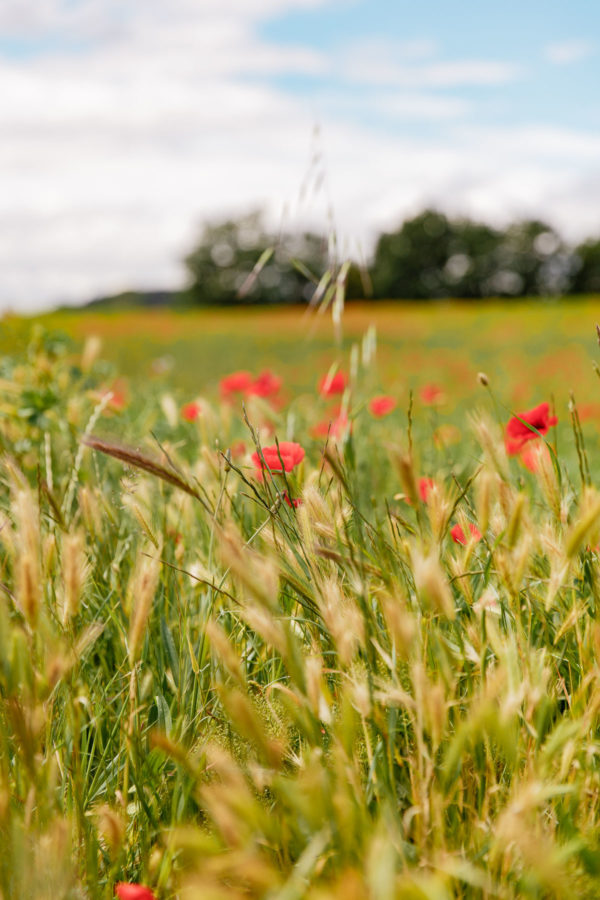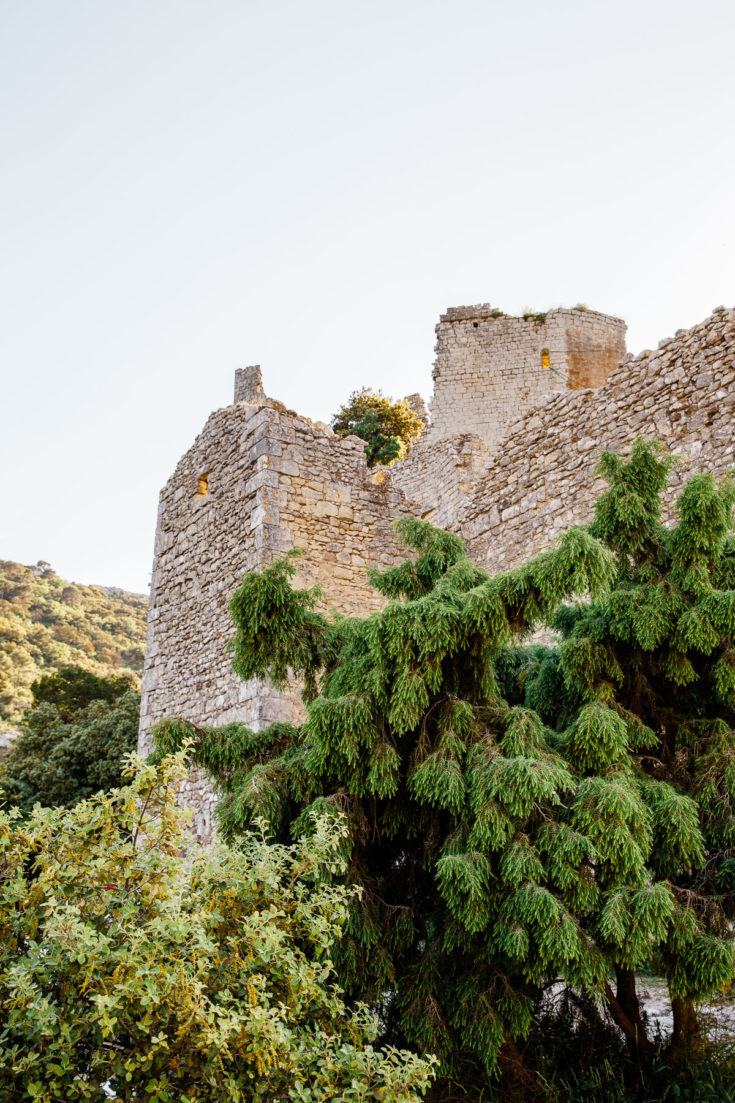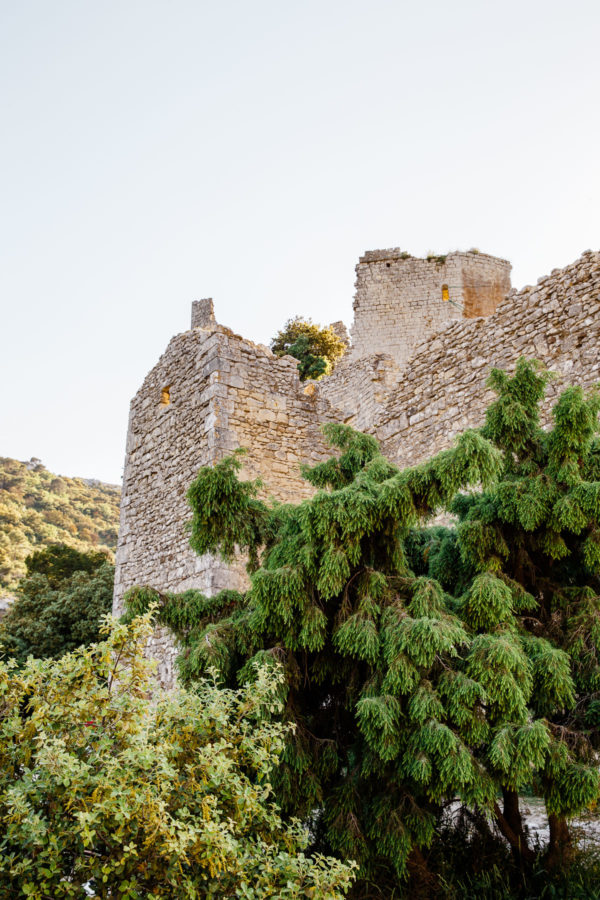 Oppède Le Vieux
Located within a 10 minute drive of Ménerbes, Oppède Le Vieux is the ruins of a mountainous town, dating back to the 12th century, overlooking modern Oppède. During world war two, it served as a refuge for artists fleeing the gestapo and Nazi persecution.
While a lot of the older section is under construction or closed off the public, you can hike to the top and get a glimpse of the old castle and chapel that are currently being restored.
Where to Eat: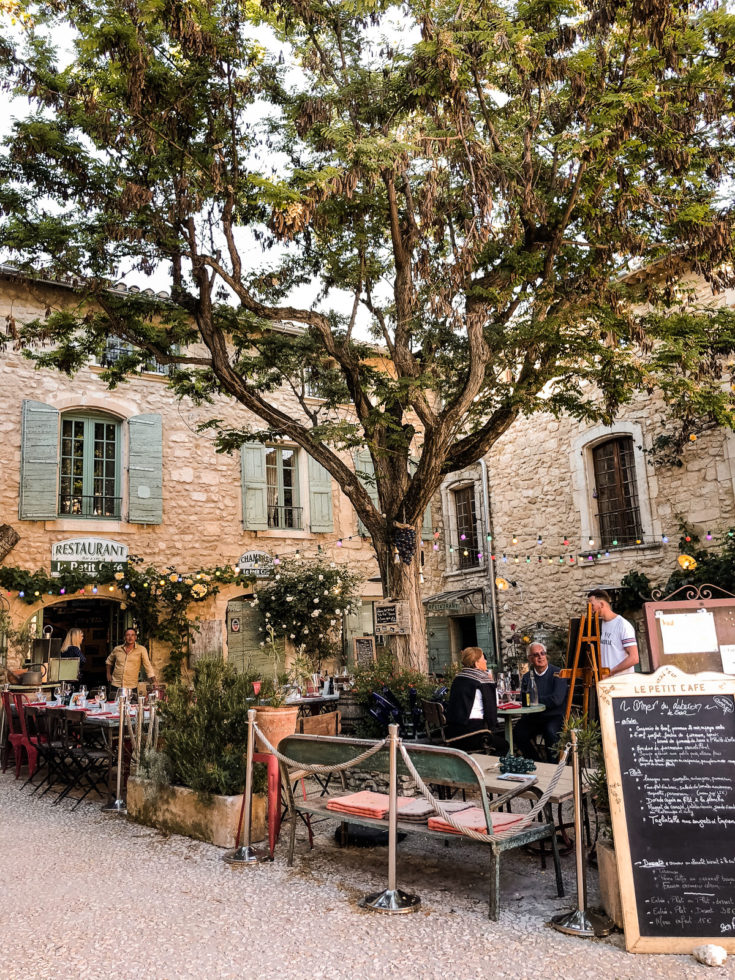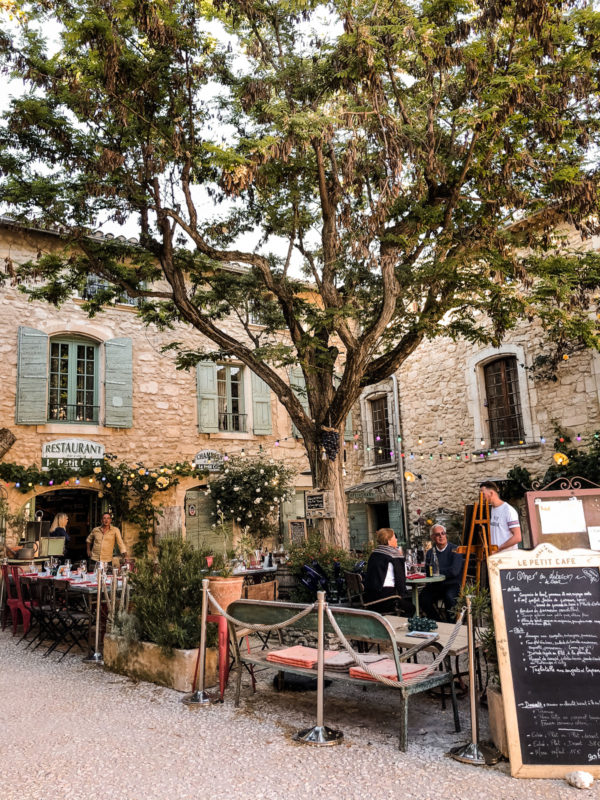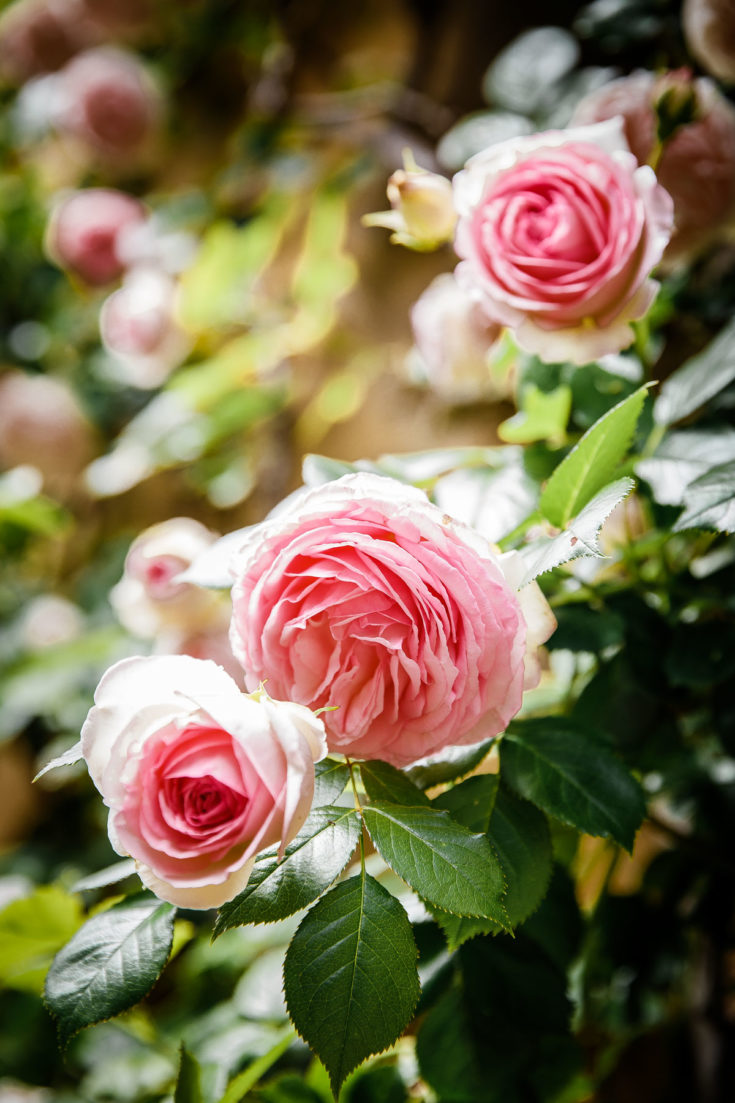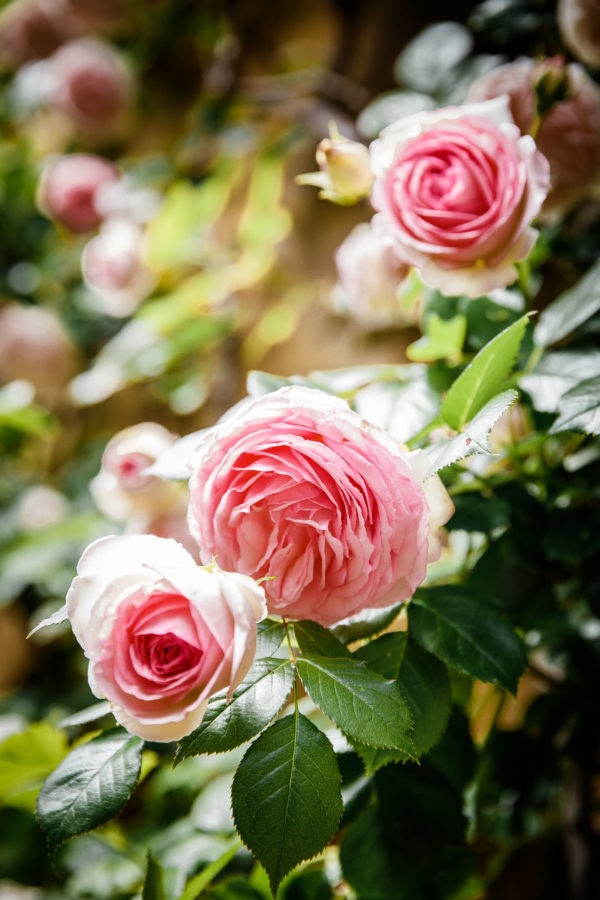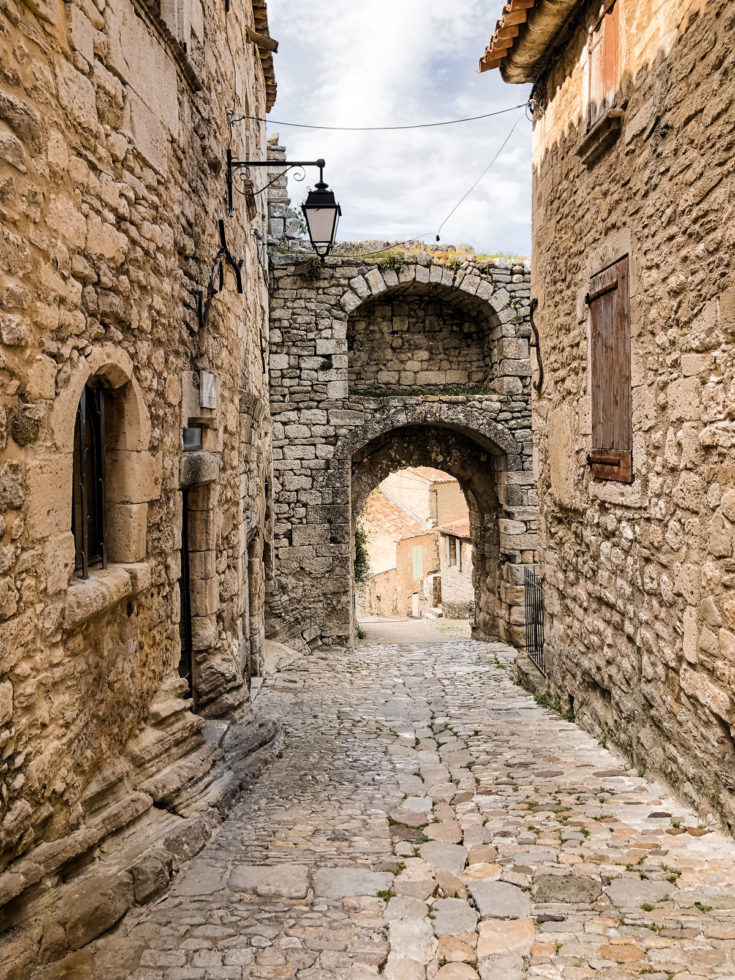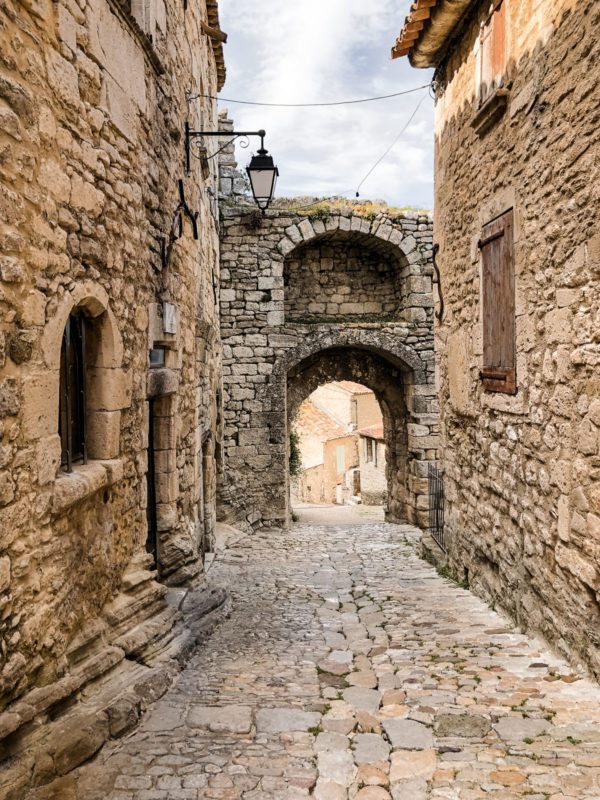 Lacoste
The tiny, steep-hilled cobblestone streets of Lacoste were some of my favorite from the trip. The village is positively stunning to the point where you almost can't even believe it's real.
Lacoste is mostly a residential village that is just across from the neighboring (much larger) town of Bonnieux. Walk the steep, windy streets to the top, where you can see beautiful views and a glimpse of the famous Chateau de Lacoste, owned by the famous designer Pierre Cardin.


While the setting is one of the most stunning in the area, Lacoste is teeny tiny and doesn't offer nearly as many amenities as nearby Ménerbes or Bonnieux (it is home to only one bar and restaurant), so keep that in mind if you wish to use it as a home base for exploring the area. With that said, I loved it so much!
If you do stay in this town, there are lots of dining options in nearby Bonnieux, including a large grocery store in Coustellet, which is only a 15-minute drive away.
Where to Grab a Drink: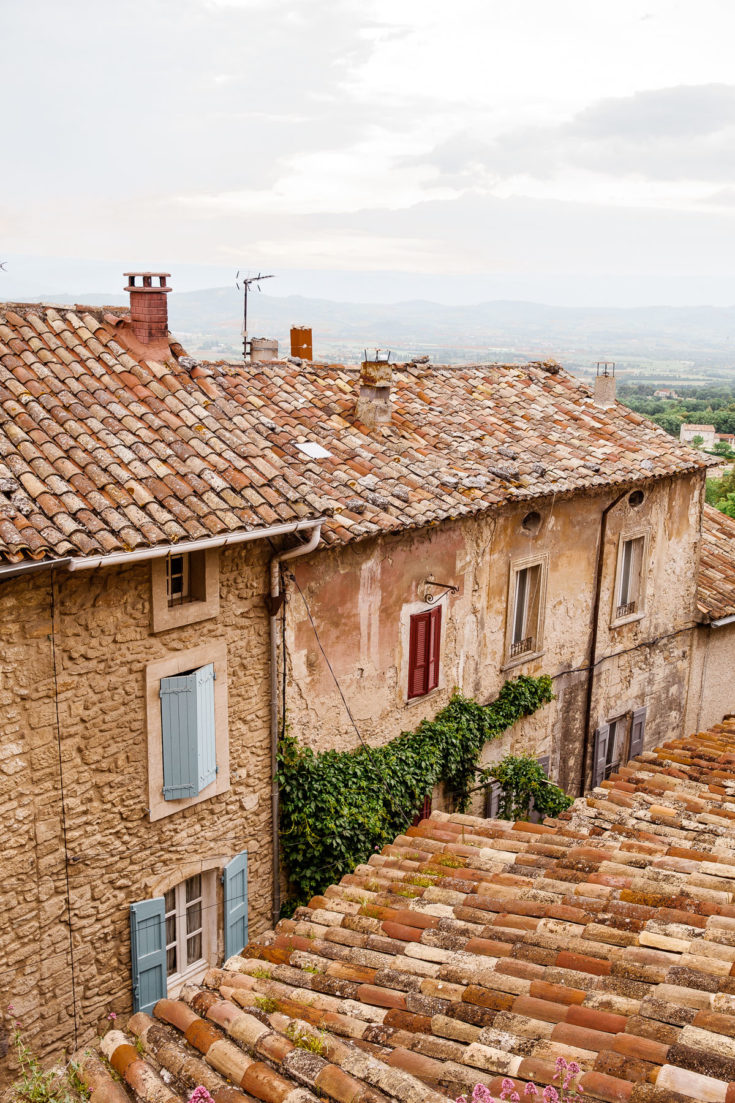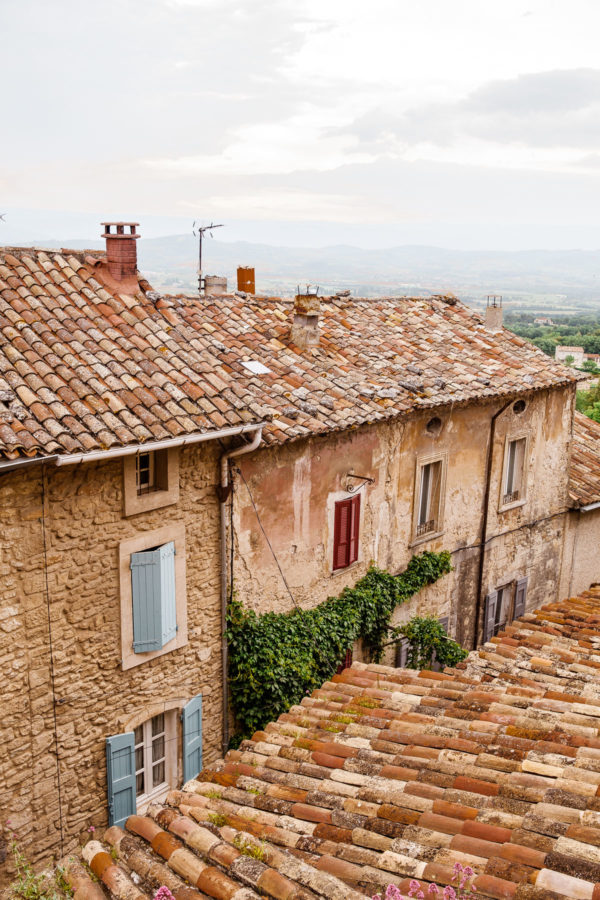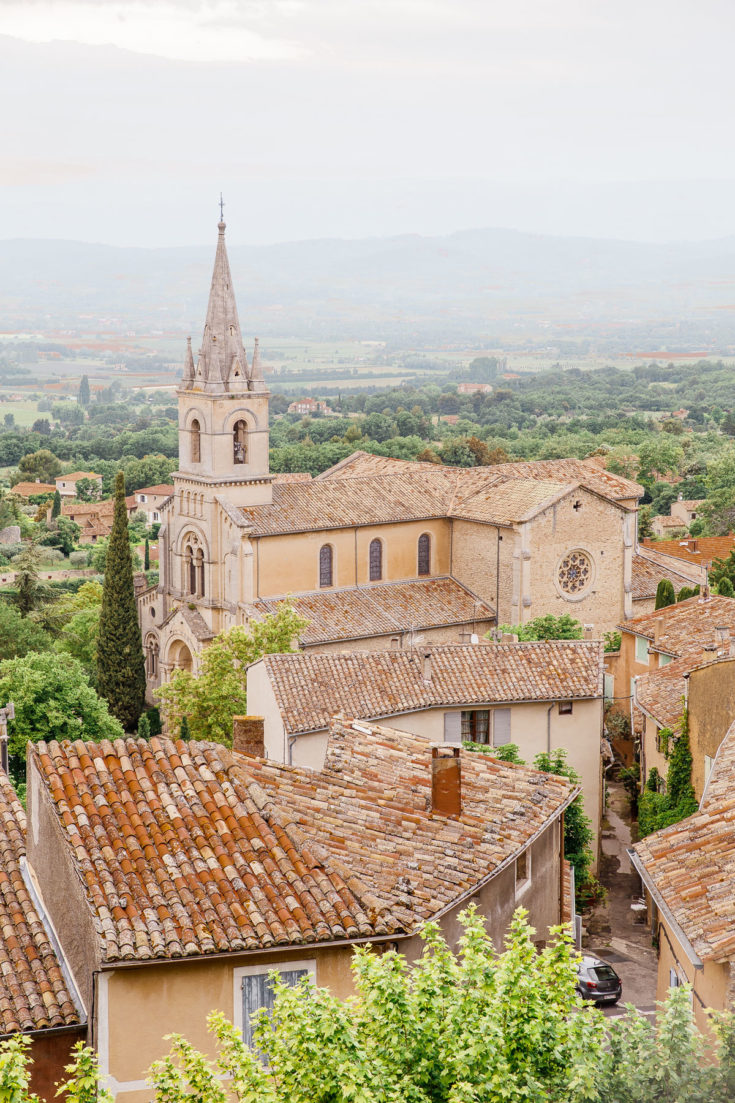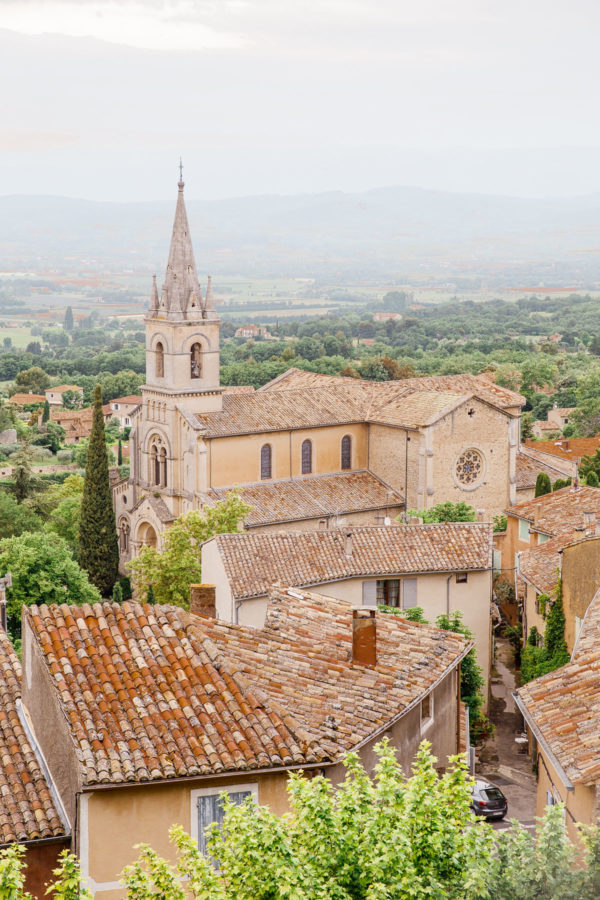 Bonnieux
Bonnieux is another wonderful town in the Luberon, which is absolutely worth a visit! It also makes a wonderful home base for which to explore the surrounding area, as it on the slightly larger side (by comparison to some of the others) and offers several local hotels, restaurants, shops, and amenities.
If you're in this area, be sure to stop by the Pont Julien, a Roman stone arch bridge dating to 3 BC, which is a ten minute drive outside Bonnieux. This bridge was used for traffic for almost two thousand years until it was closed to car traffic (yes, car traffic was allowed on this for a long time!) in 2005. It was part of the important road, Via Domitia, that connected Italy to the Roman territories in France. Pedestrians are allowed to walk across the bridge to this day.
We were so glad we had a chance to visit it, because it also provided a glimpse of what the much larger Pont du Gard, located outside Avignon, is like.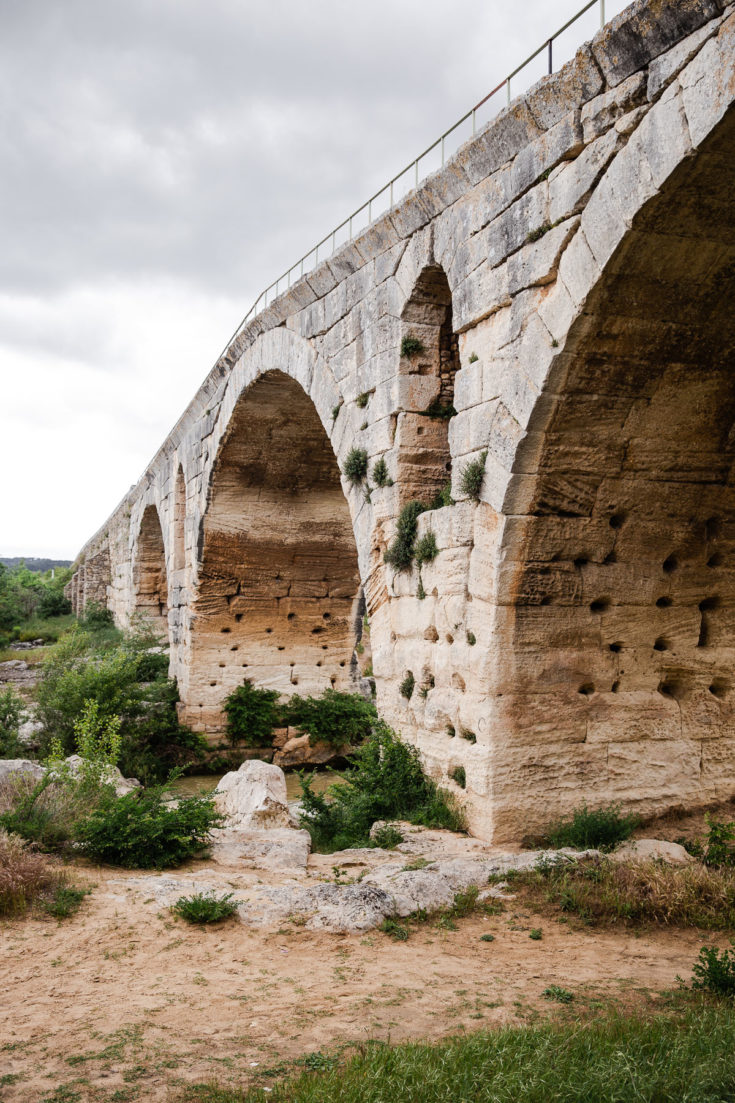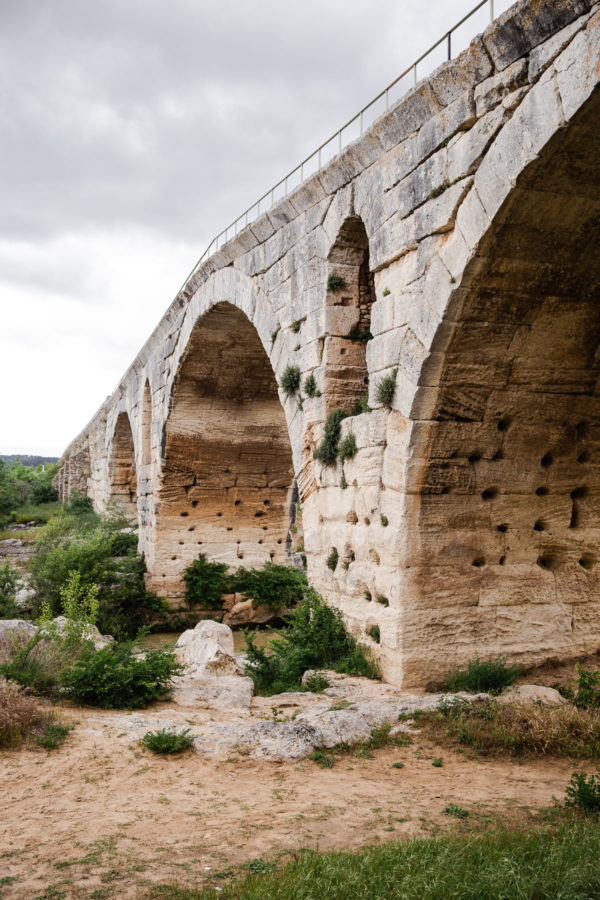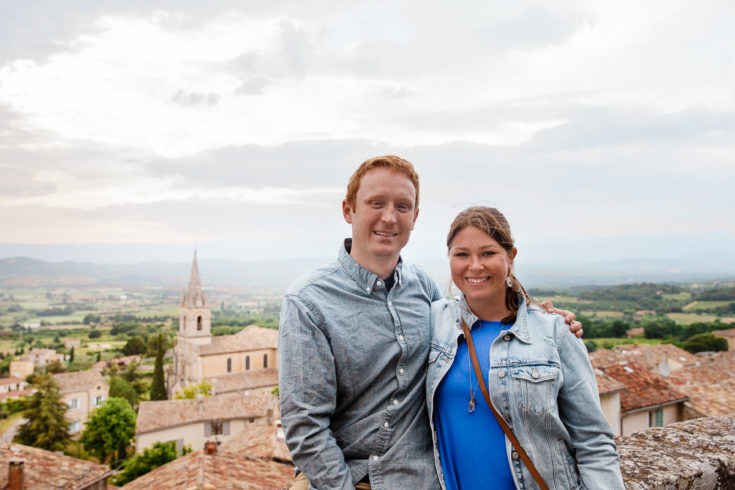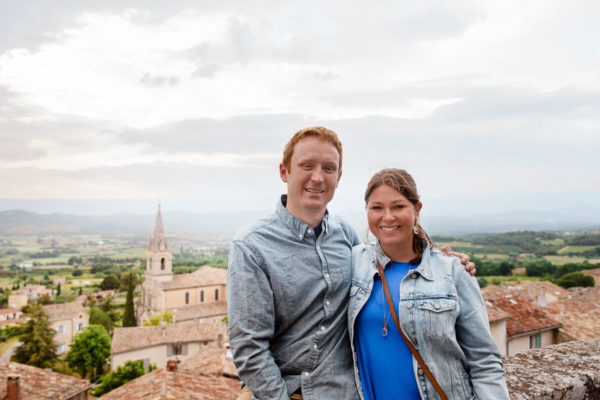 Where to Eat in Bonnieux: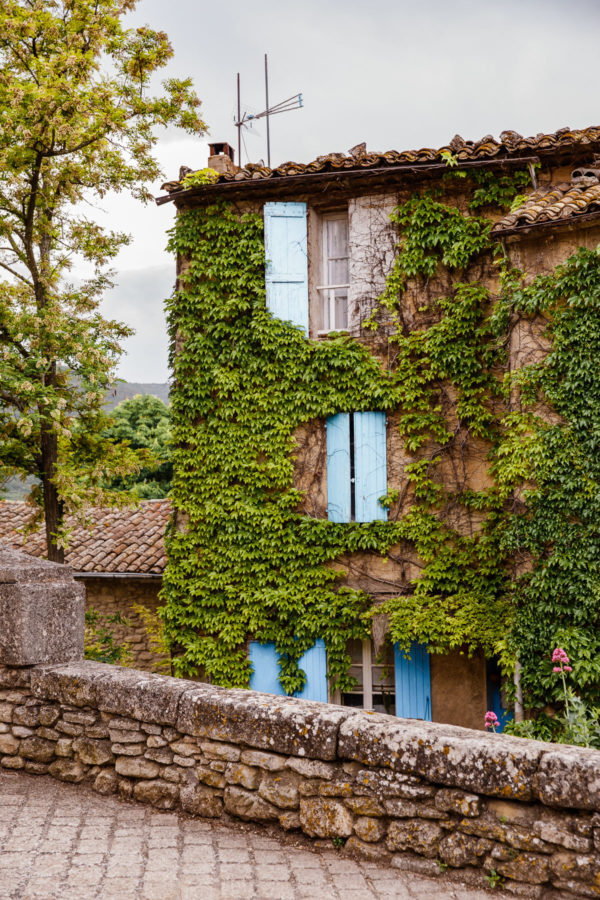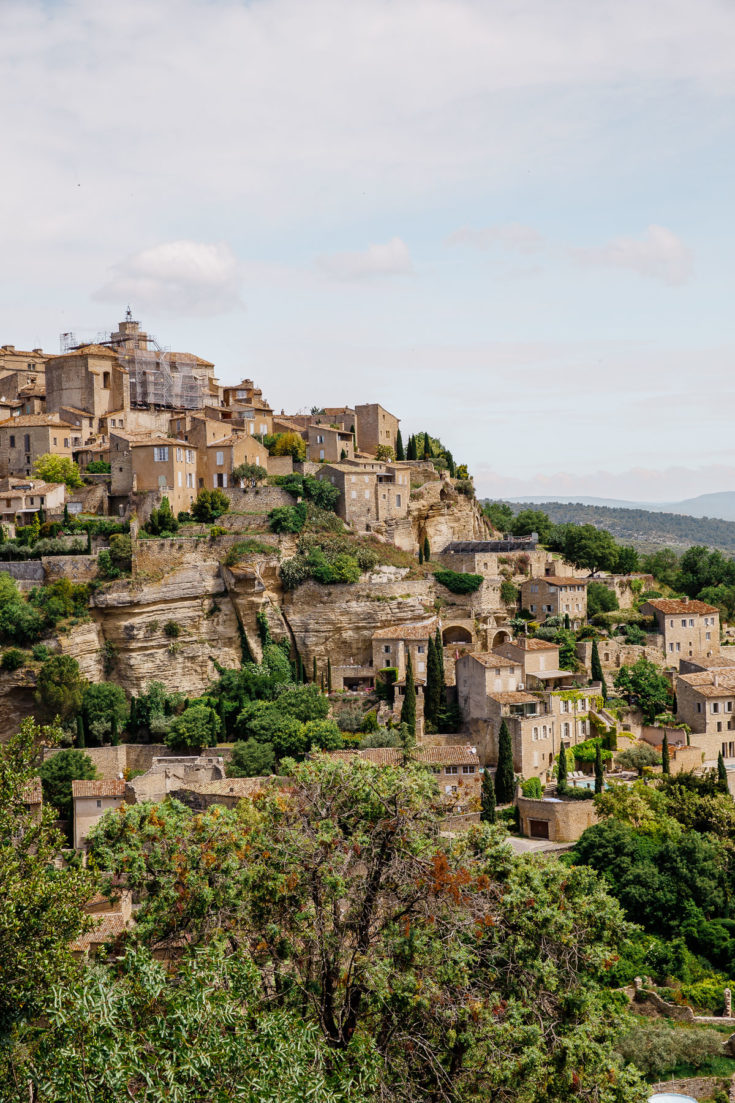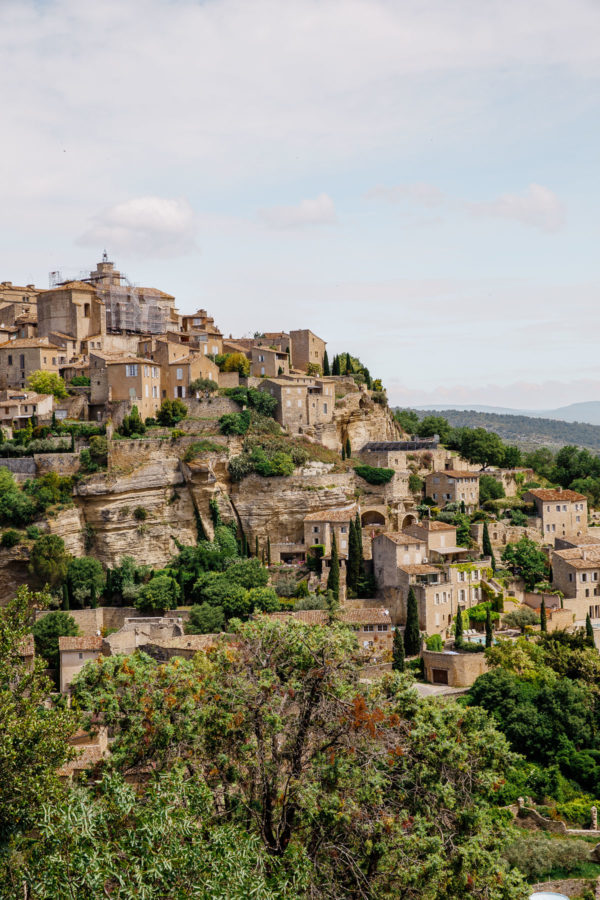 Gordes
I must admit, we didn't do a ton of research leading into the trip, partially because we were lucky to be accompanied by Connor's parents (who are very familiar with this region!). However, Gordes was on the top of my must-visit list!
All of the villages included in this guide are beautiful for different reasons, but those first glimpses of Gordes are some of the most jaw-dropping. The setting of this town is incredible and in many ways, reminds me of a French (obviously land-locked) version of Positano on the Amalfi Coast. Gordes has a lovely main square, which is full of local shops, cafes, and alleys to explore.
With that said, Gordes is one of the most popular destinations in Luberon, so I recommend visiting early in the day (parking is very limited as well) to avoid the most crowds.
I would recommend spending at least a half (or close to full) day in this village, explore the streets on foot, and enjoy the beautiful meal and surrounding views at one of the many local restaurants.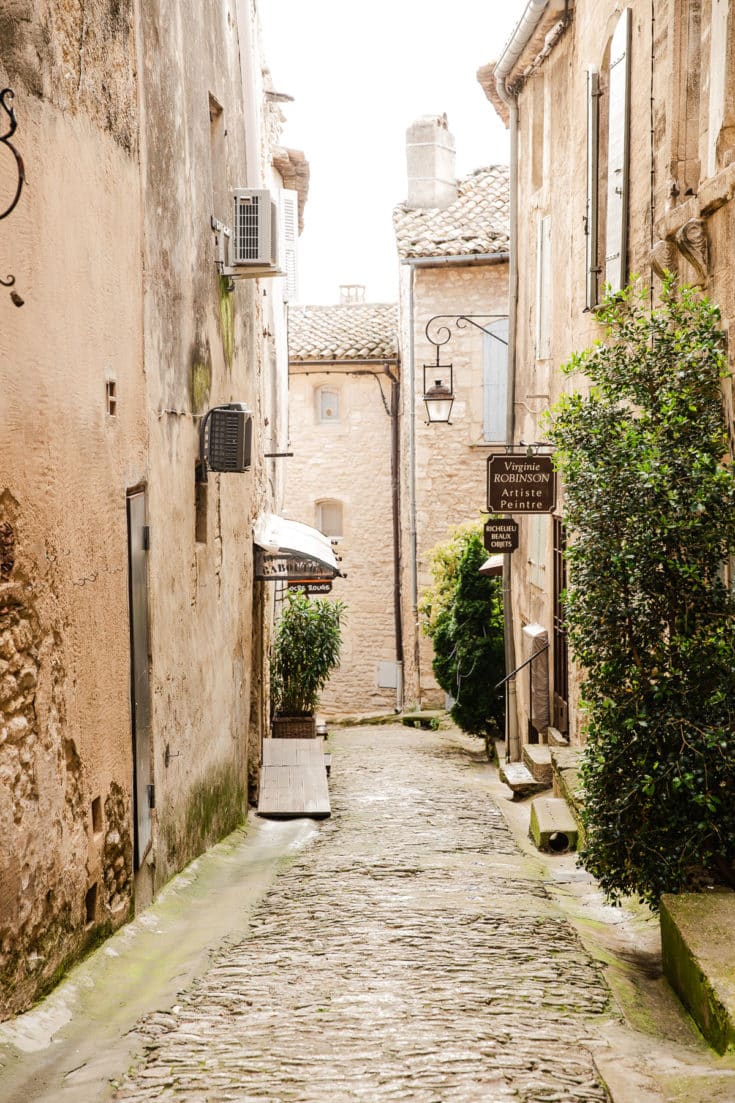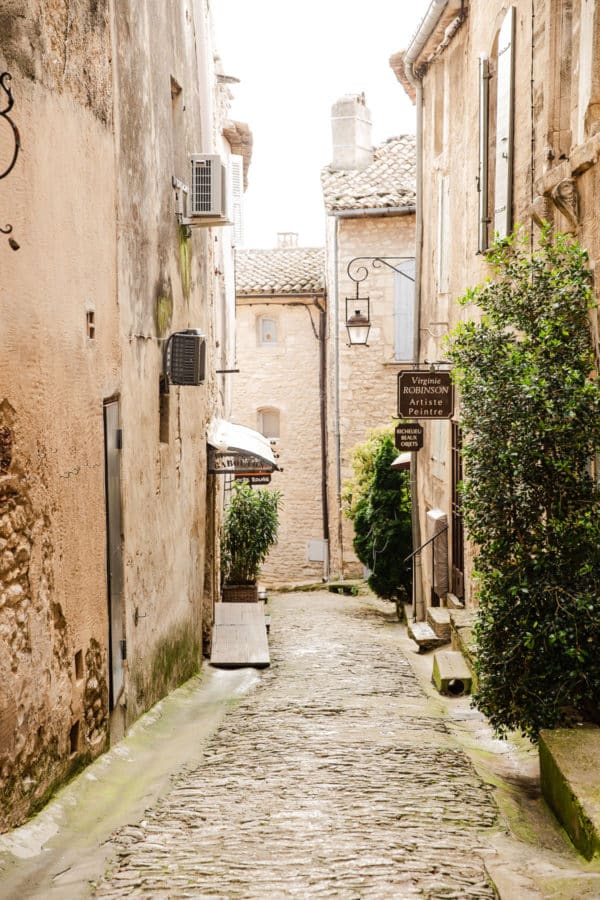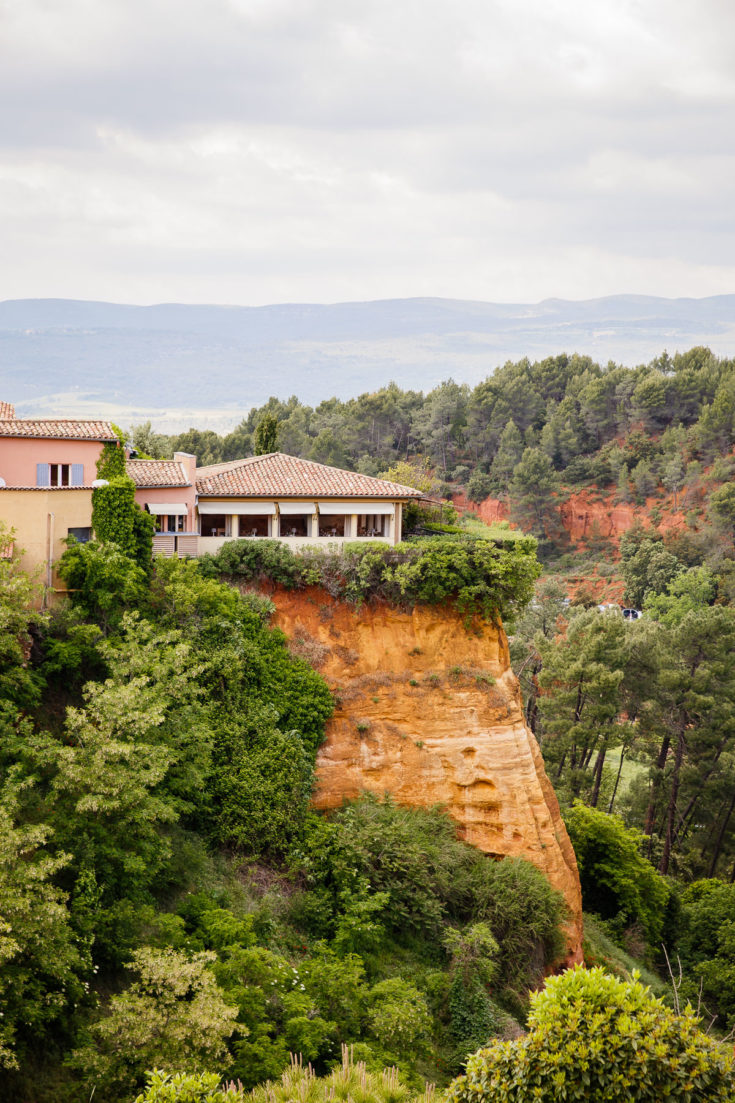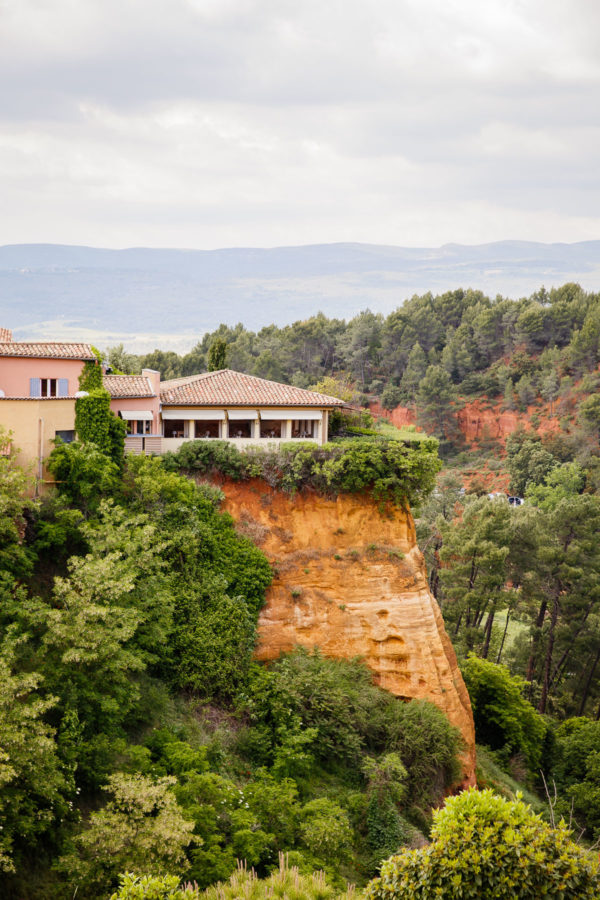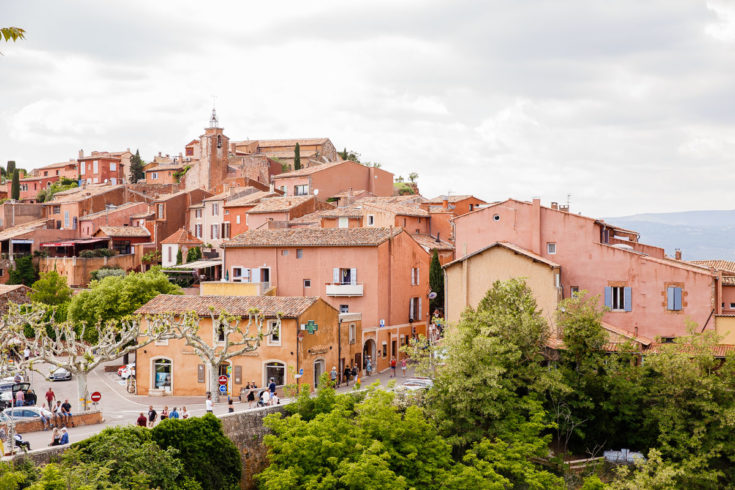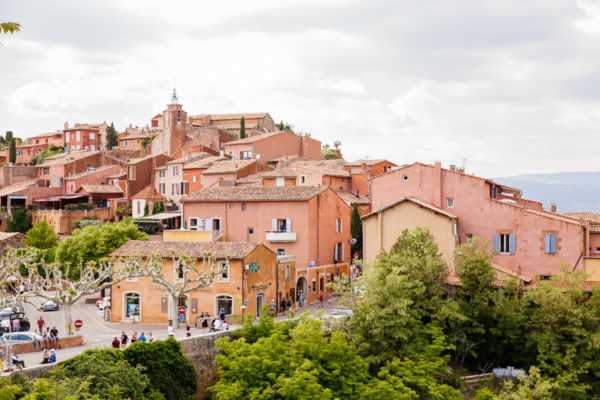 Roussillon
Roussillon is another beautiful town in the Luberon region, which is absolutely worth a visit. The colors of Roussillon are absolutely stunning and so different than the other villages in the Luberon.
This village is situated within one of the largest ochre deposits in the world and is known for its rich and brightly colored red, yellow, and pink buildings (required to be painted with local ochre) set amongst the nearby ochre cliffs.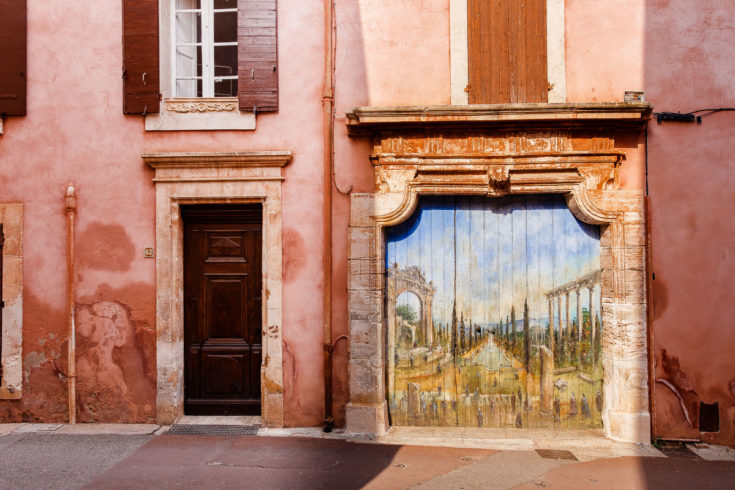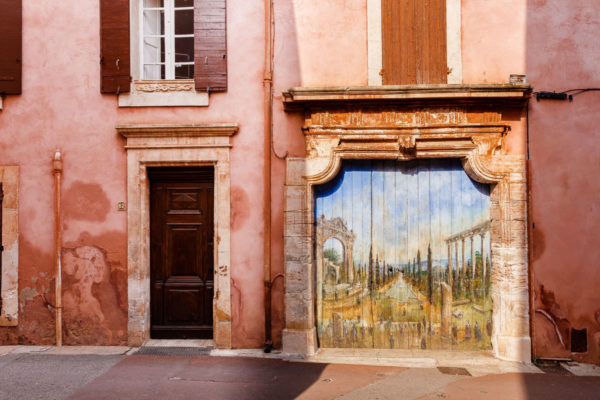 Visit the ochre cliffs and explore the local streets (the photography opportunities are endless!).
While we loved our visit here, it is definitely one of the most popular destinations for tour buses and tourists, so I personally would not recommend using it as a home base. It felt the busiest of all of the towns that we visited.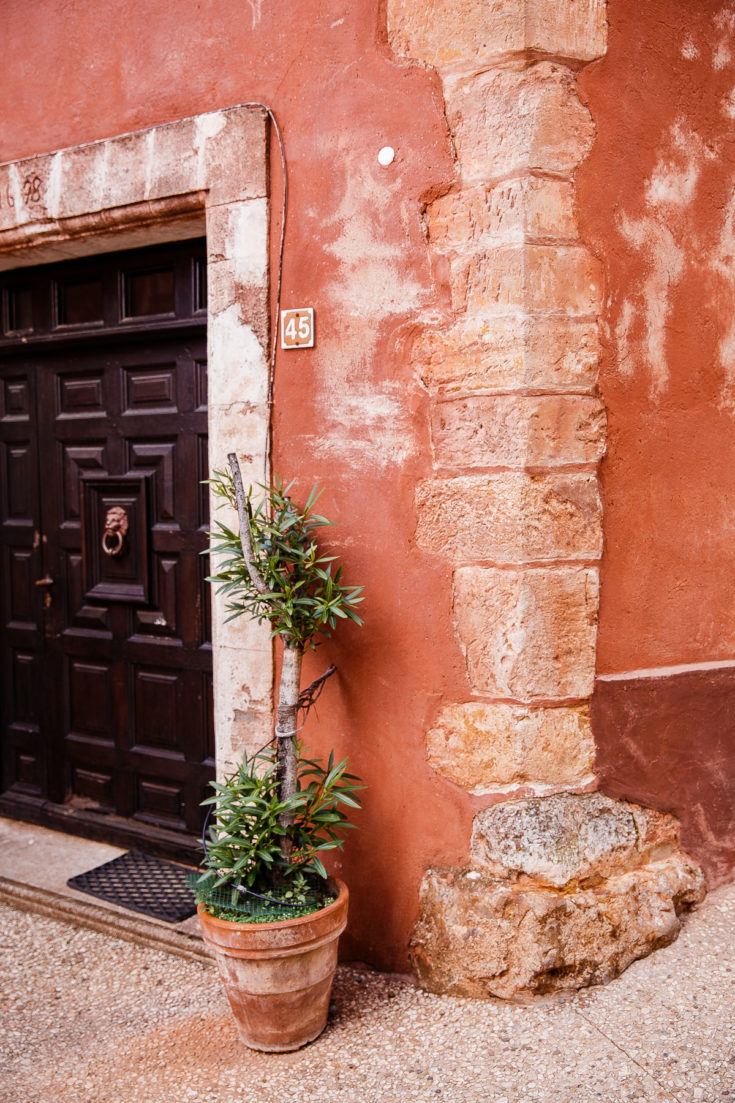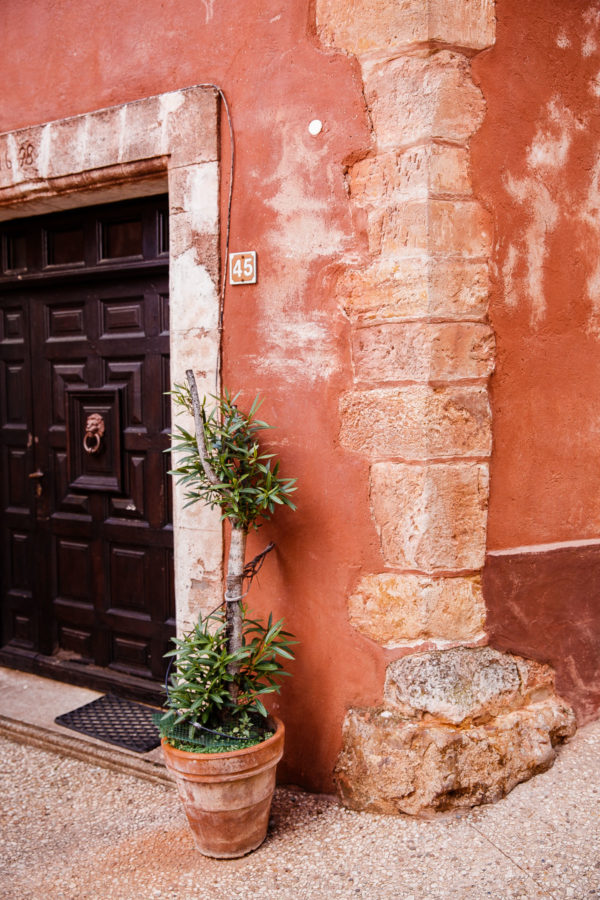 Joucas
This hillside town, which is not mentioned in many guide books, was discovered by chance. We were able to walk the entire town in just 30 minutes, and explore the quiet streets without another tourist in site.
Another reason why I recommend going off the beaten path and exploring at leisure.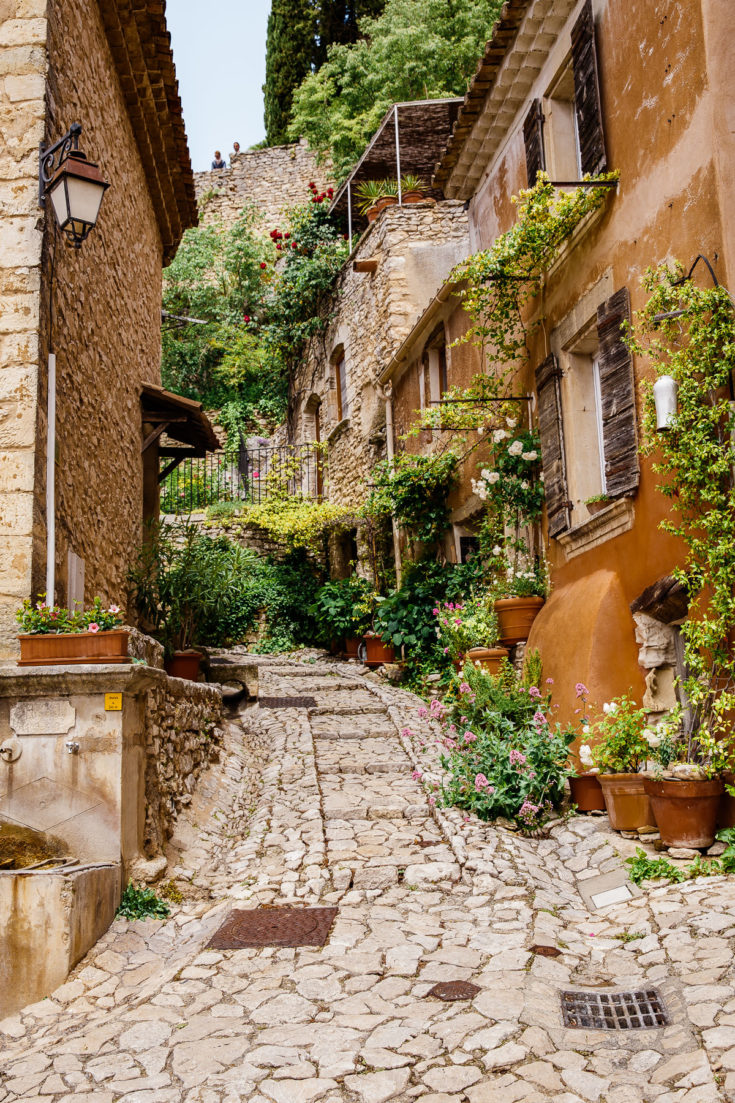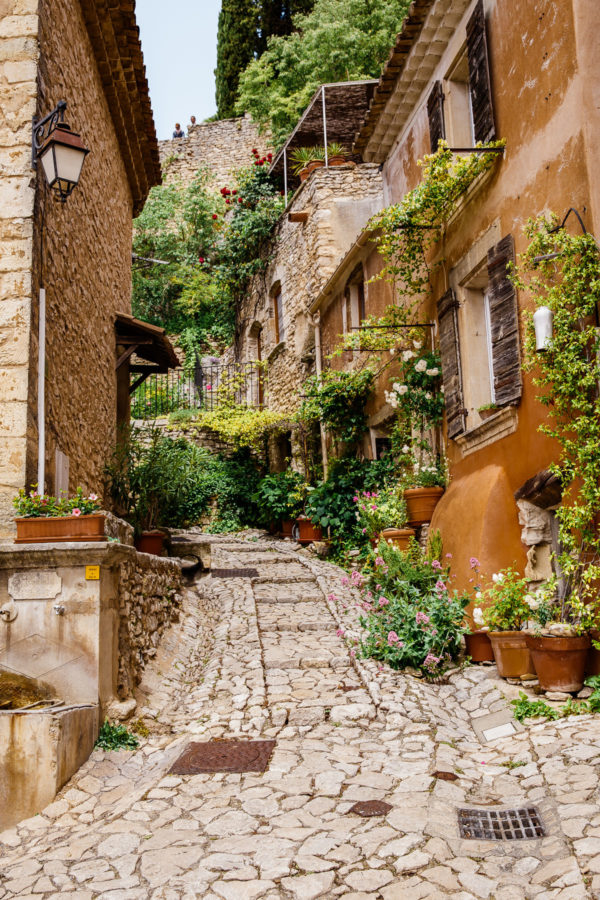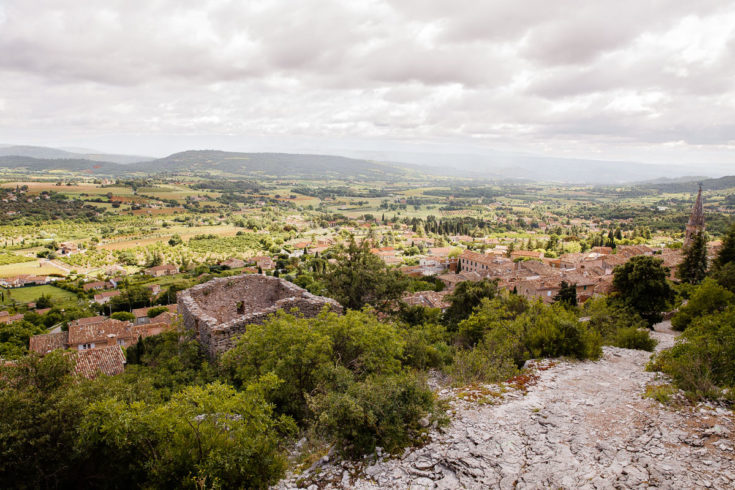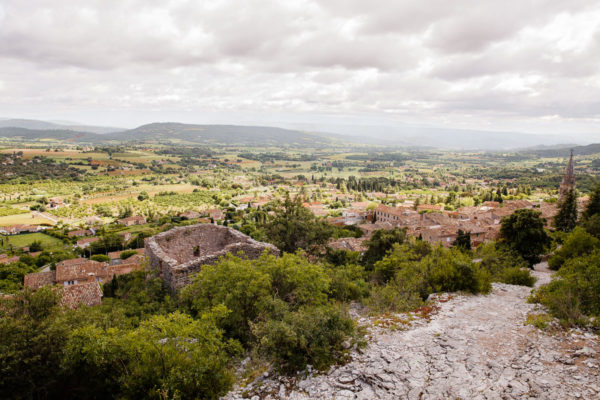 Saint-Saturnin-lès-Apt
While this village tends to be quieter (most of the businesses are closed during a large portion fo the midday), it was one of our unexpected favorites from the trip.
Be sure to take time to hike and walk amongst the ruins of the chateau overlooking the village. These ruins were some of the most beautiful of our entire trip. The hike to the top also offers incredible panoramic views of the nearby valley!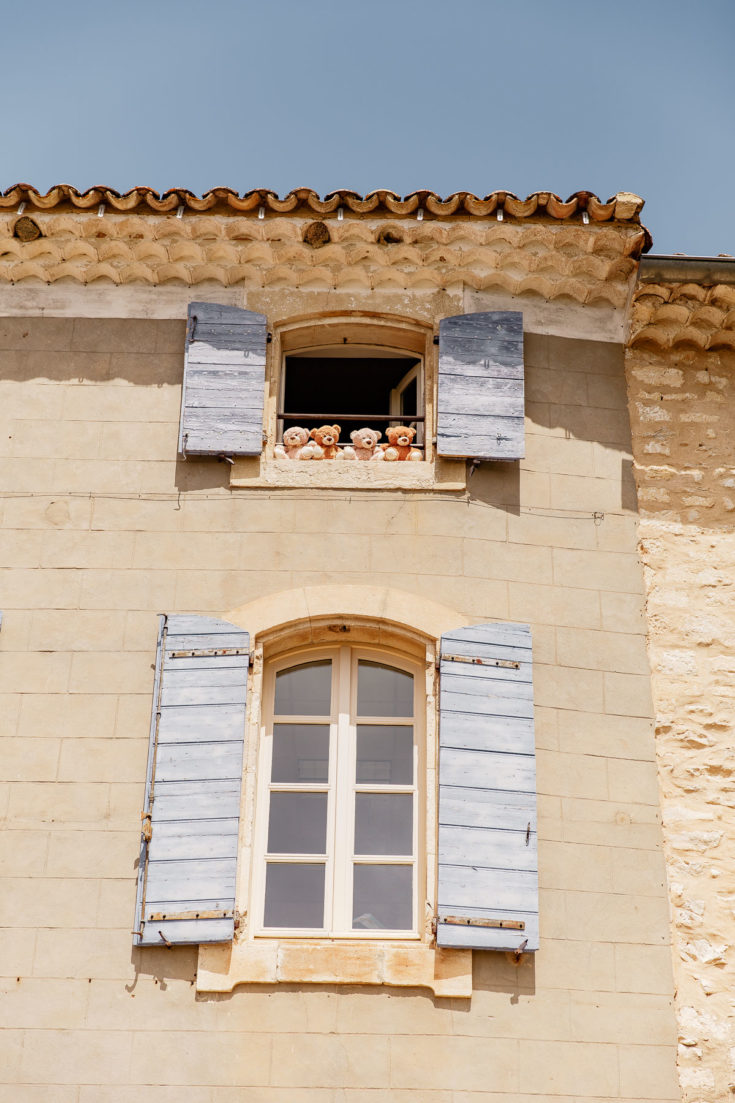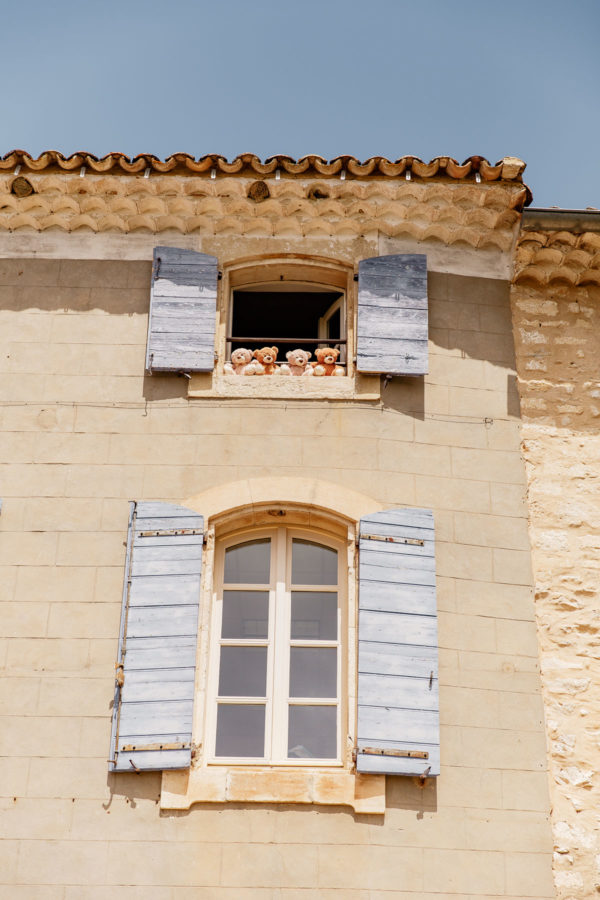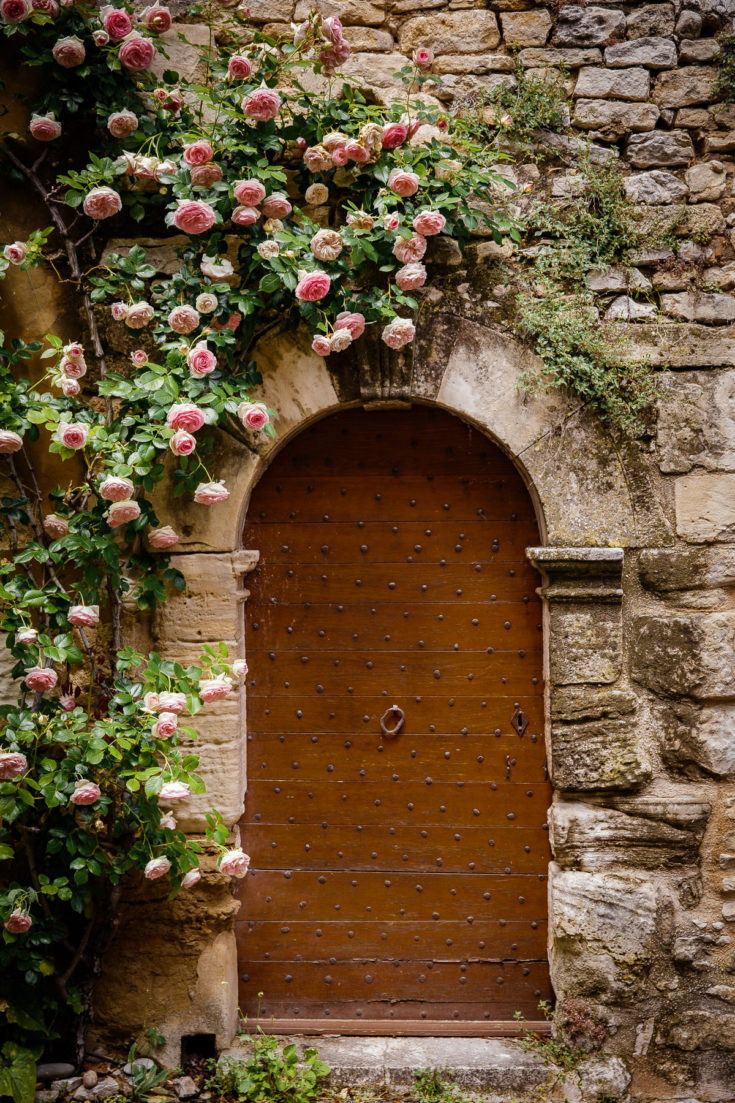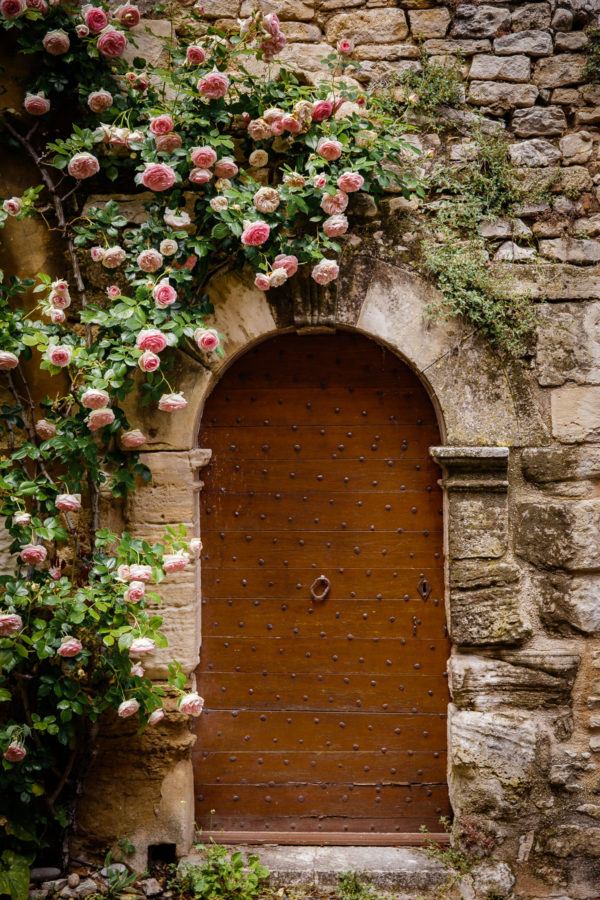 If you take away one thing from this Provence France travel guide, I hope that you are inspired to visit and add Provence to your travel bucket list. We absolutely loved our time there and it is easily one of the most special places that I've ever had the opportunity to travel to. We can't wait to go back (preferably sooner than later) someday soon!
You can view my entire list of travel guides here, including my comprehensive guide on where to eat in Paris.
If you have any questions, please be leave them in the comments below and I'll try my best to answer them (or point you in the right direction).
This post contains affiliate links, which means that I make a small commission off items you purchase at no additional cost to you. Please read my
privacy policy
for more information.