Roasted Beet Salad with Fennel, Orange, and Whipped Ricotta
A simple side or main course salad of roasted beets, thinly sliced fennel, orange, and drizzled with balsamic glaze and served alongside creamy whipped ricotta.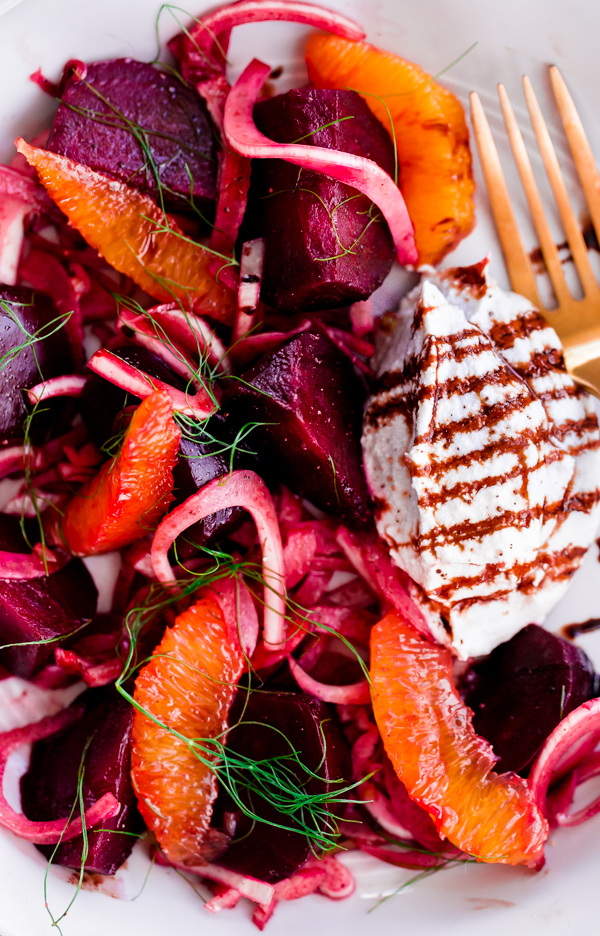 Roasted beets! How do you feel about them? I'm into them, but they might be one of the most polarizing vegetables on the face of this earth. People seem to either love them–even people that hate most other vegetables, which I find fascinating!–or hate them.
Like, really hate them.
Clearly, I'm a fan. Despite my love for beets, I don't cook them all that often (my only other 'beet' recipe on the blog is this one). There's a reason for this. I used to cook them all the freaking time when I used to work in a restaurant. For a six month period, I roasted 25 lbs of beets at least 2 to 3 times a week. So many beets that I didn't really care to look at–let alone cook– a single beet for practically two years following that job. No, just no.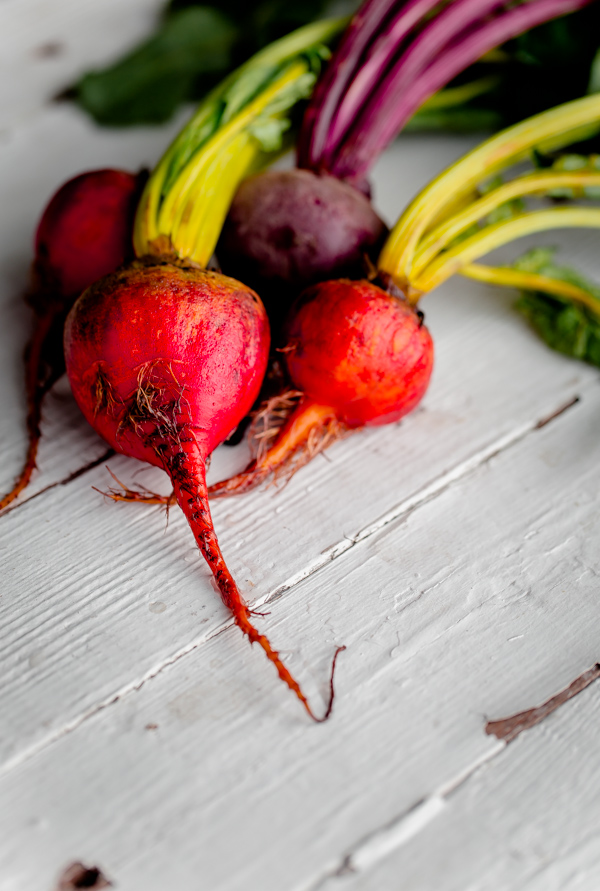 Thankfully, my love of beets (and interest in cooking beets) prevailed.
Now whenever I take the time to buy and roast beets at home, I'm reminded of the fact that I should cook them more often. They don't require much effort, the cooking time is entirely inactive, and they can prepared and used for easy meals or salads throughout the week.
This roasted beet salad was inspired by a brunch at River Roast in downtown Chicago. The restaurant is actually known, not surprisingly, for their roasted dishes–specifically whole chickens, roast beef, fish, pork racks, and the list goes on–and it is perfectly situated on the Chicago river. What can I say? The beet salad stuck with me.
[They also serve a mean mimosa, if that's your thing!]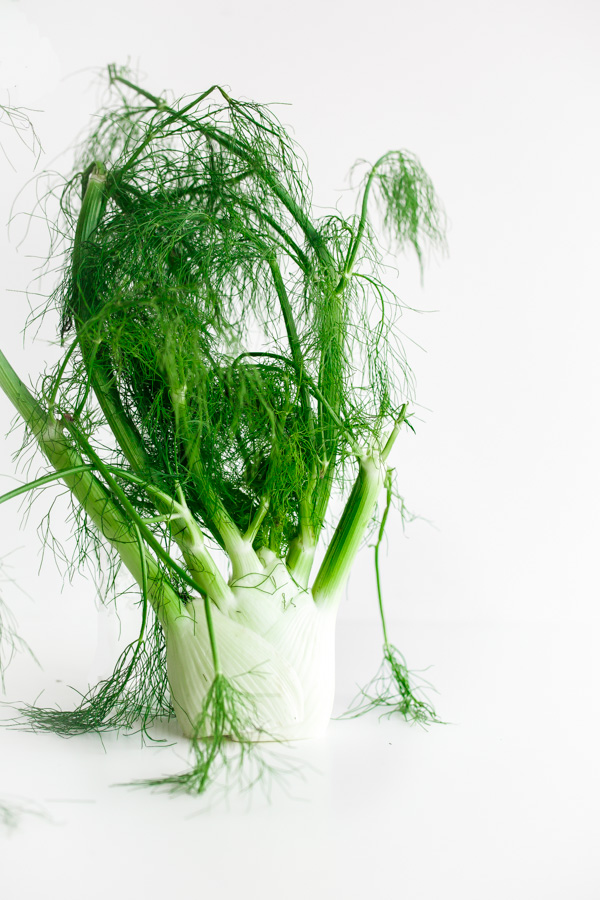 One of my favorite things about their roasted beet salad is that it is served alongside fresh ricotta cheese! Their version uses Bellwether Farms ricotta from California–which is excellent and highly recommended, if you can find it (tip for fellow Chicagoans: they sell Bellwether Farms ricotta at Eataly!)–but store-bought ricotta will work too.
The ricotta was a welcome (not to mention, tasty!) change from the standard 'beet and goat cheese' salad that you see on practically every restaurant menu that you stumble across these days.
Unlike goat cheese, ricotta is lighter and more delicate in flavor, which really allows the roasted beets, fennel, and fresh orange to shine.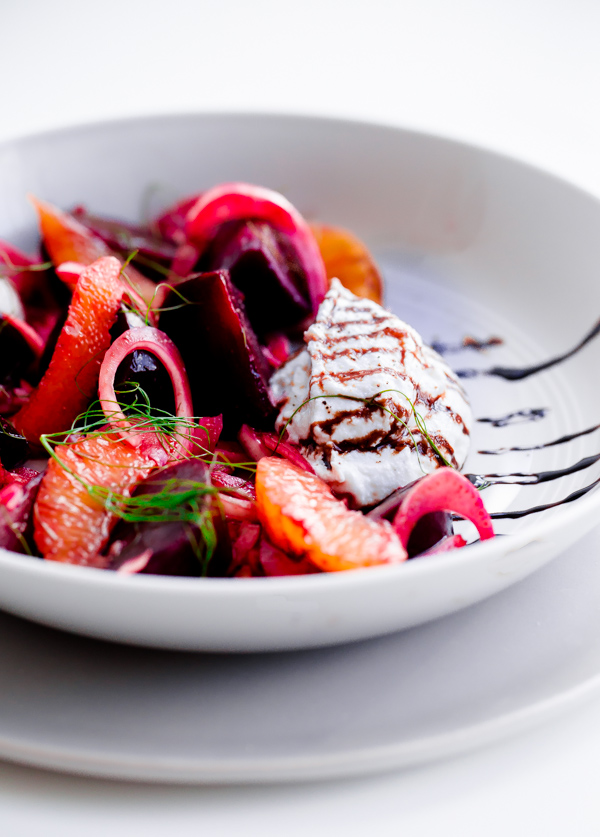 To make the ricotta extra creamy, I like to whip it up in a small food processor until it is super smooth and then season it lightly with salt, pepper, and extra virgin olive oil. If you're using a high-quality super fresh ricotta, such as the one listed above, you can absolutely skip this step.
Oh and please, please, PLEASE don't buy low-fat or (god forbid) non-fat ricotta cheese for this recipe….or any other recipe for that matter.
Life is too short to eat low-fat cheese.