The Weekly Mix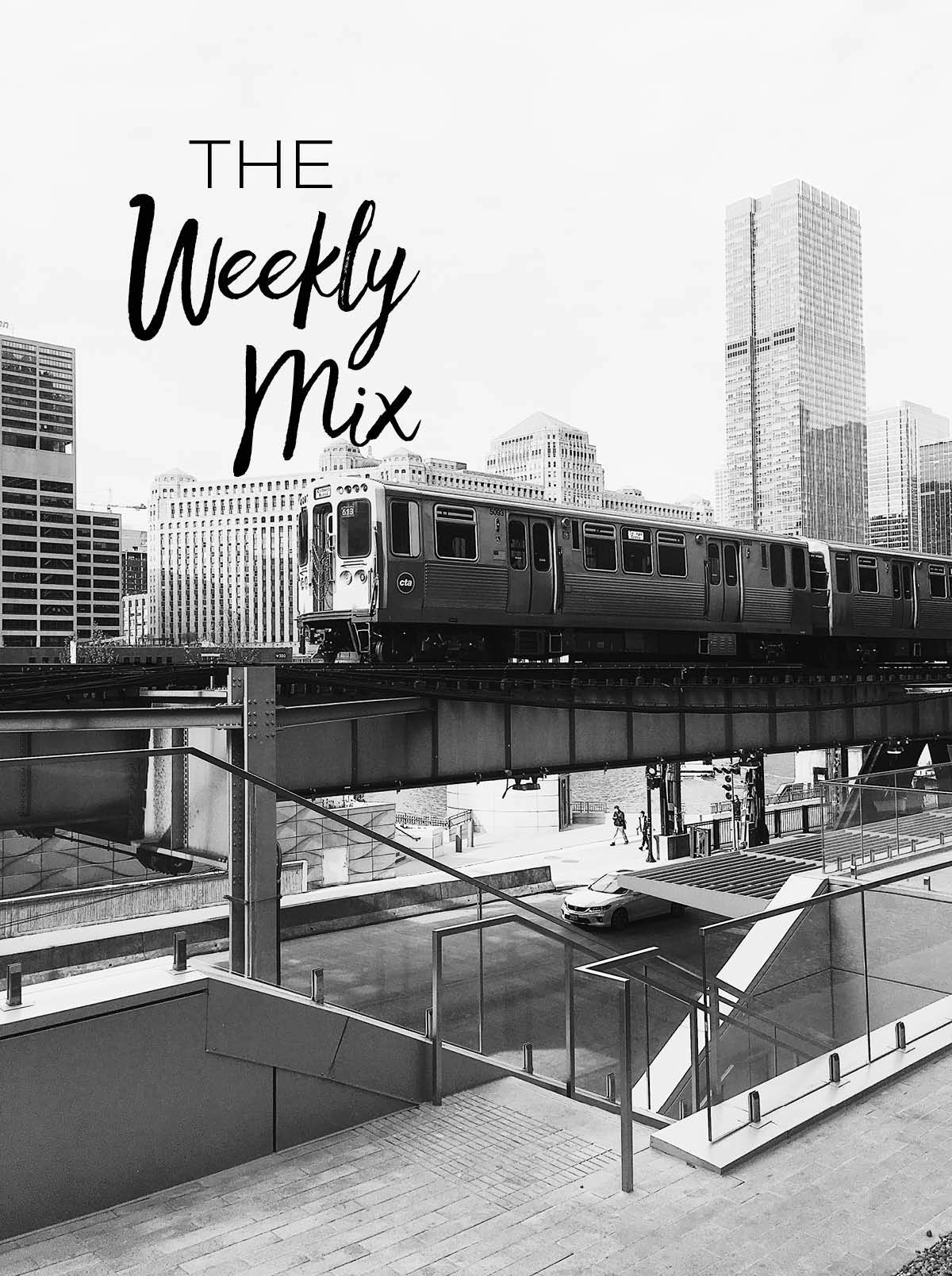 Happy Cinco de Mayo (and birthday to my bestie). In case you missed it, I shared this tropical mango guacamole earlier this week. It's easy, flavorful, and perfect for dipping. Also, are you celebrating with kombucharita punch? Please say yes.
Or more mango goodness in the form of this punch.
This week has been fairly quiet and uneventful. Connor has been on-call a lot, but luckily he has a rare weekend off next week. We're going to take advantage and visit the outdoor farmer's market for the first time this year. With the sun going down past eight, it is officially feeling like the early days of summer.
Also, it has been two weeks since we moved in the new place. We love it and are feeling very settled, which is  very nice! I spent some time putting up artwork – that always seems to be the last thing to be taken care of in a new space – in my office and it has made a world of difference. My favorite piece is a seasonal fruit and vegetable foil-press poster that my sister gifted me a few years back. I love foil-press (it reminds me of our wedding invitations!) and they're super affordable. [The tan print below.]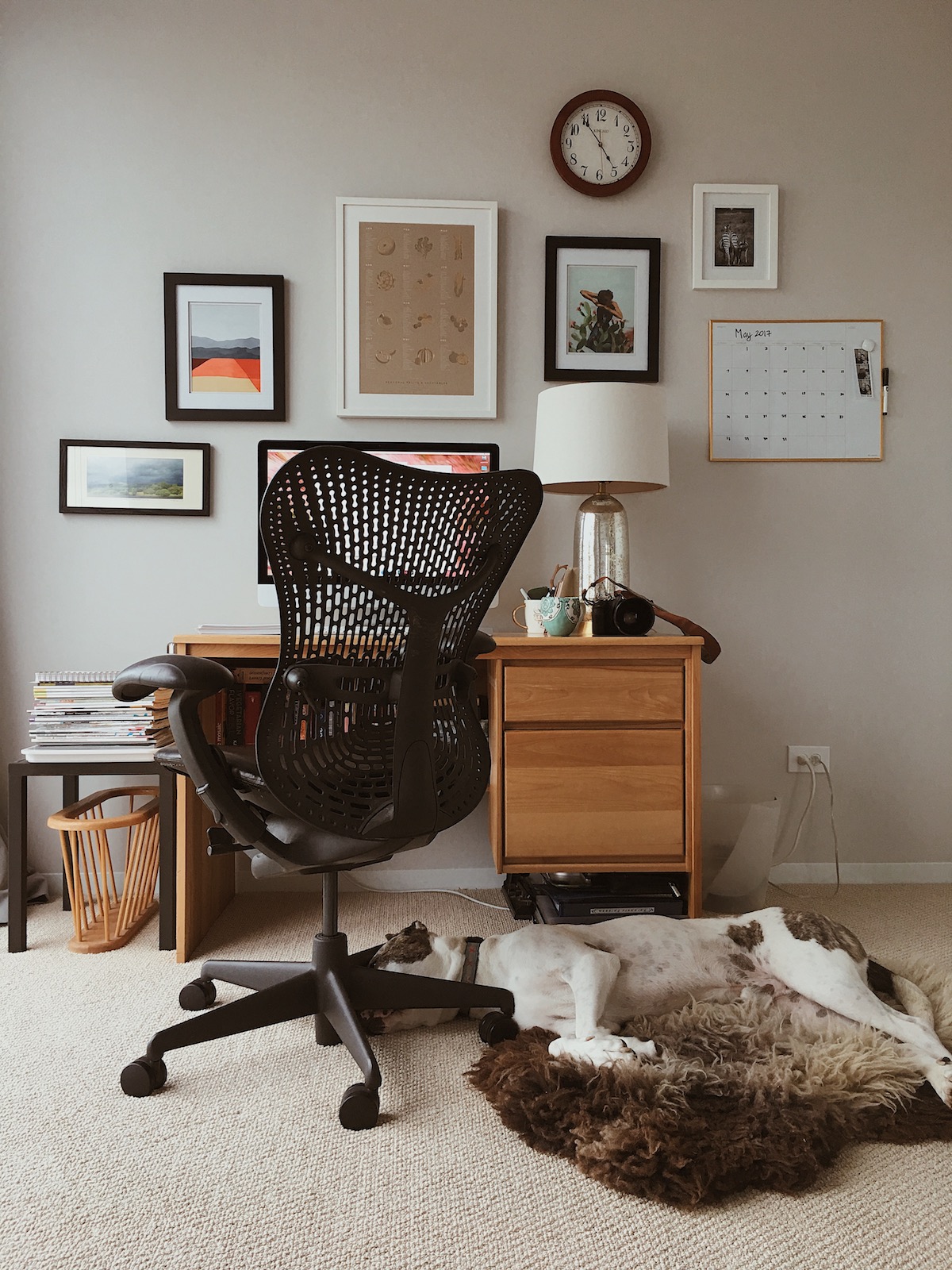 Lindsay put up the most fun Japanese Kit Kat taste-testing post and I'm obsessed. We hunted down a few of these flavors ourselves and are waiting a bit to break them out. P.S. We actually hung out with Lindsay and her husband, Taylor, in Japan because they were there at the same time as us! It was so much fun.
My friend Sarah (Broma Bakery) is hosting a food photography workshop this summer! If you're looking to amp up your skills, be sure to check it out.
We made yeasted waffles last weekend and holy moly, they were delicious. They also freeze beautifully! FYI: I reduced the butter by two tablespoons and used SAF instant yeast. Made no difference. If you're looking for a good Mother's Day brunch recipe, make them.
Or make these figgy buckwheat scones that I prepared for my mama years ago! I still remember how good they were.
The value of wasting time. Hear, hear!
We picked up a few weave baskets from World Market last weekend to organize a) Marley's toys and b) our hallway crap – and I'm in love! They were super affordable and add some nice texture to our space. I refuse to spend more than $25 on a basket. Nope. Not doing it.
While we were there, we found Australian TimTam's and bought them for the sake of nolstagia. It brought back memories of these homemade ones from a few years ago! So good.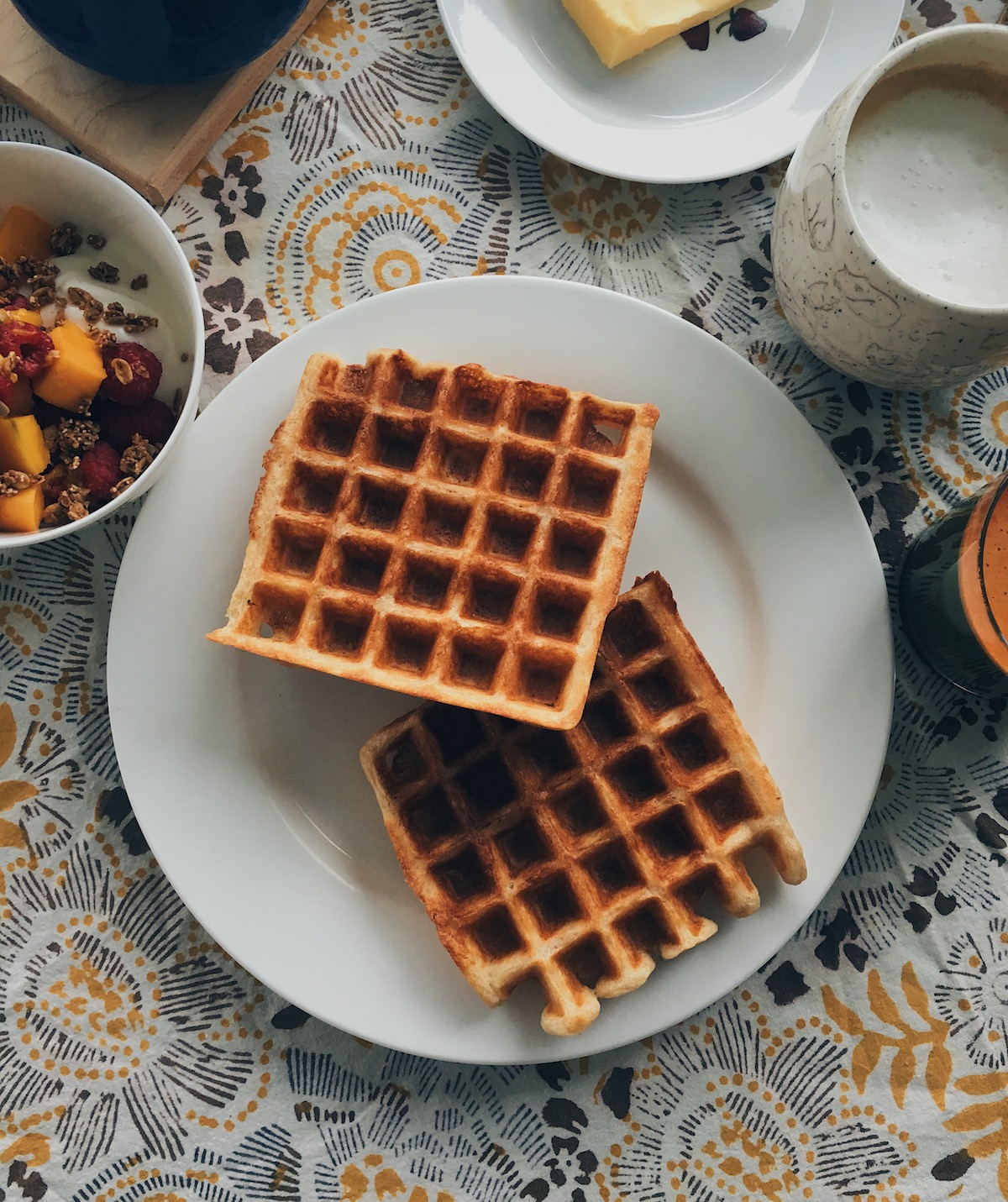 Is it possible to gracefully leave the restaurant business after 40 years?! I can't imagine how difficult and overdue that would be.
Guilt-free fried rice! Love the extra veggies in this.
I love the simplicity of this chickpea recipe. I sort of want to channel this post and share more things like this on the blog: tell me what you want to see! Pretty please.
Oh, and if you're planning a trip to Chicago…I shared all of my restaurant recommendations the other day! I had so much fun writing that post.
This post contains affiliate links, which means that I make a small commission off items you purchase at no additional cost to you. Please read my
privacy policy
for more information.