Day 28: Braised Duck Leg, Vicchyoise, & Souffle
Due to my upcoming test this Thursday (which I am becoming more and more anxious about), I'm going to keep this post very brief.
Today involved a little bit of review, but mostly new dishes!  The first dish on the agenda was Vicchyoise, which sounds fancy, but is really just a potato and leek soup, served cold.  We have made hot potato and leek soup—during Week 2—and we will also be responsible for making this (hot) on the upcoming exam, in addition to other dishes.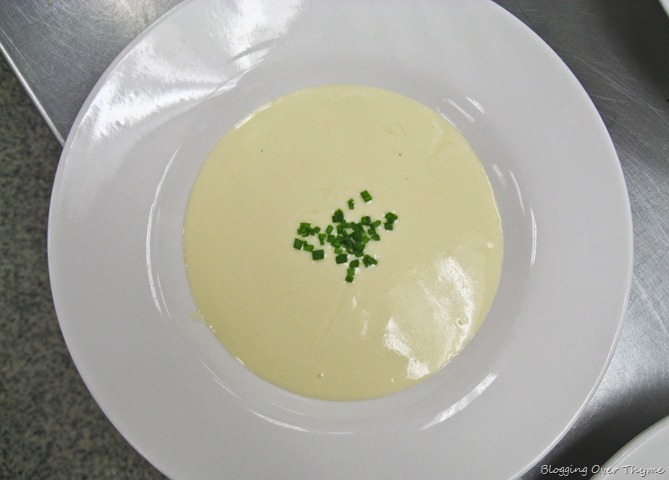 Vicchyoise is simple, but if you get the wrong ratio of potato and leek, or over work the starch in the potato, you can easily make a soup that resembles wallpaper paste.  Not appetizing.  But when done correctly, it comes out smooth and creamy with just the right amount of potato/leek flavor.  Once this is pureed and finely strained, you stir in cream and allow it to cool in the fridge.  Since cooling food diminishes the intensity of flavors, you usually have to add in more cream and salt at the end to compensate for the change in temperature! 
This soup was very good, but very rich too. 
To continue our duck week theme, we made braised duck leg with cabbage.  We also served these with pommes darphin (another exam dish), which are basically potato pancakes made with julienned potato.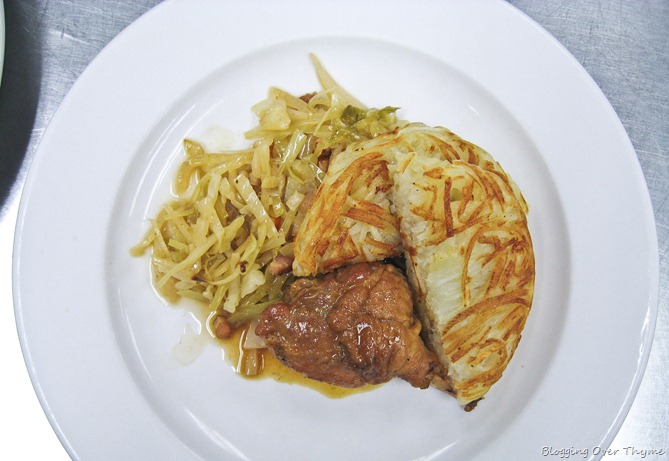 Our duck leg was prepared very similarly to most of our other stews of Phase I, by searing the meat and deglazing the pan with mirepoix, white wine, several other flavors, and adding in veal stock at the end.  Our meat went back into the sauce and went into the oven for about 2 hours roughly to become very tender. 
The duck was served with a cabbage mixture—made from bacon, onion, cabbage, carrot, and apple.  To this, we added apple cider vinegar.  It was really good!  I wasn't expecting to like this that much, but it went very well with the duck.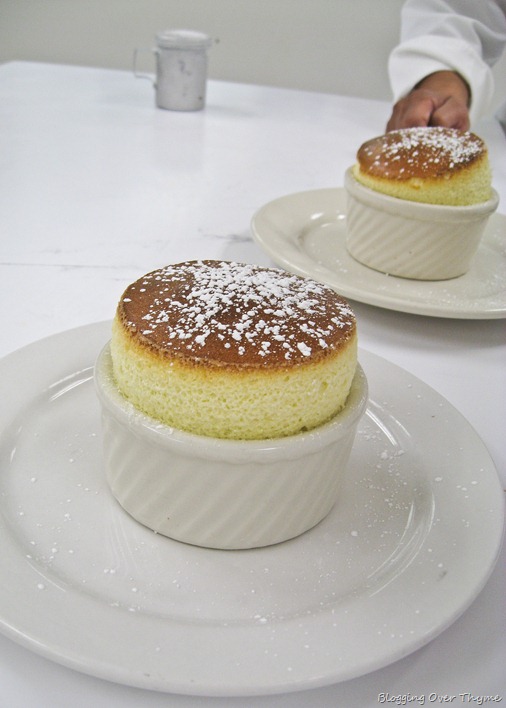 For our dessert, we made Grand Marnier Souffle.  This was our first time making souffle, which requires a bit of technique and must be baked right before serving.  It basically involves making a bechamel, whisking in sugar and egg yolks, and then right before service, folding in whipped egg whites. 
In all fairness, the one pictured above—made by the master Chef Somchet–came out a lot better than ours!  But I guess we will have a lot more practice with making all kinds of souffle (spinach, cheese, chocolate, etc) in the future—so we will have some time to get this technique perfected.
We served our souffle with almond, pistachio & cranberry biscotti.  I'm not a big fan of biscotti—or really any seriously crispy cookie—but these were probably some of the best I've had.  .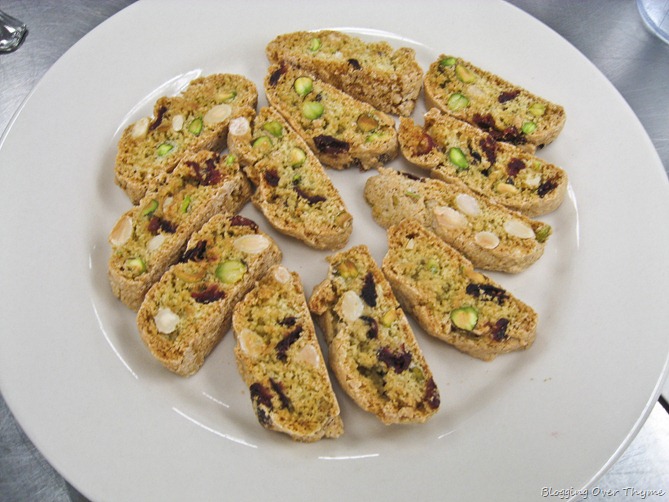 And, like all Tuesdays, we ended the day with another meat lecture on PORK.  Chef Francois, the director of the program, always leads these lectures and today, broke down an entire side of pork.  Butchery truly is an art, and also very fascinating—especially as someone who didn't come into the program with a lot of extensive knowledge of meat.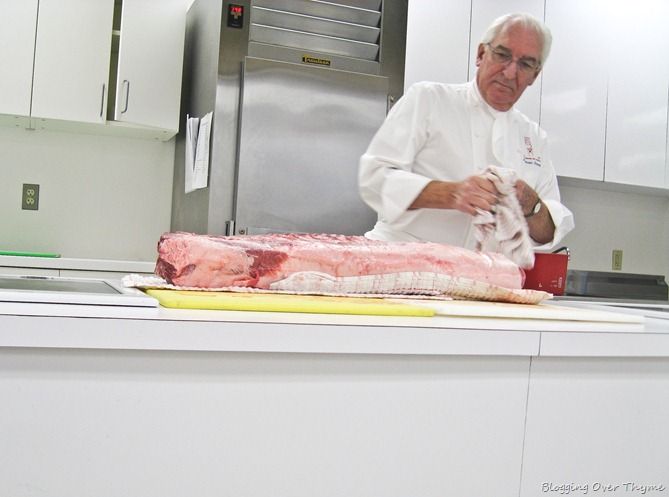 During the lecture, he broke down several pieces into familiar cuts—such as pork loin (boneless), pork chop (Frenched—which means to clean the bone—and not Frenched), pork roast, tenderloin, and a few others—I believe T-Bone or Porterhouse cut…my brain is blanking at the moment.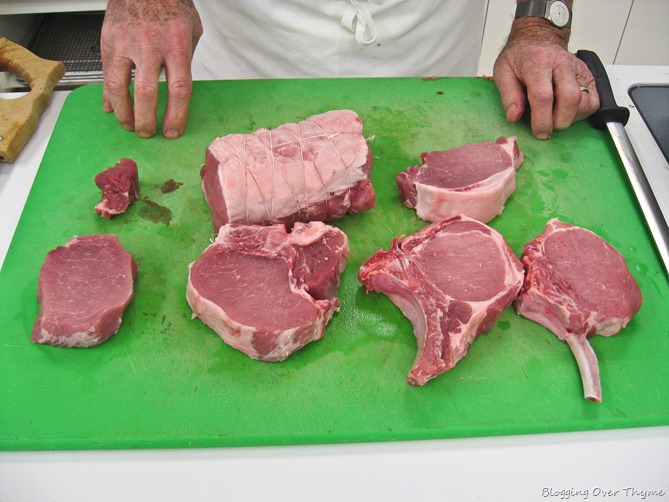 Overall, it was a good day with relatively few hiccups.  I also got in a workout by cleaning out the stock pot once again!   It's been a while, but it felt all too familiar…
And…with that I am off to do more studying, before I officially call it a night! 
Back in a few days with lots of updates on tomorrow's class, my second practical exam, and more!
This post contains affiliate links, which means that I make a small commission off items you purchase at no additional cost to you. Please read my
privacy policy
for more information.