Eggplant with Roasted Garlic Yogurt Sauce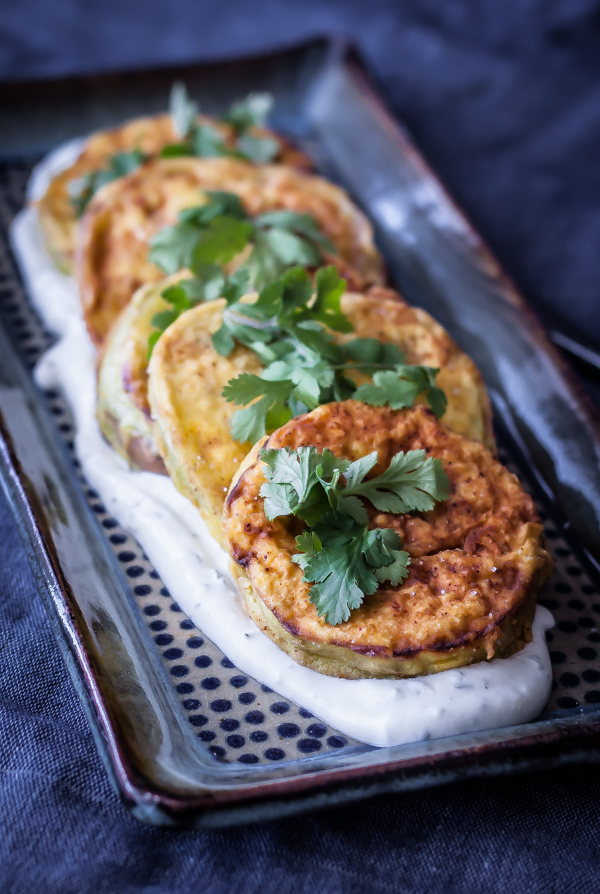 I'm fairly positive we've discussed my love of eggplant a million times before on the blog.  With this dip, soup, and side dish.
So instead, can you indulge me while I get real and talk about other life things?  Like wedding planning.  And how I officially suck at it.
To be fair, I'm incredibly good at fake wedding planning.  Like really, really brilliant at it.  I have planned the most beautiful wedding…on Pinterest.
The reception is brimming with rununculas and candles, a million lightbulbs are hanging from the (imaginary) ceiling, and I've DIY-ed all of my party favors.  Oh yeah, and my cake is homemade.  Because I was feeling extra ambitious.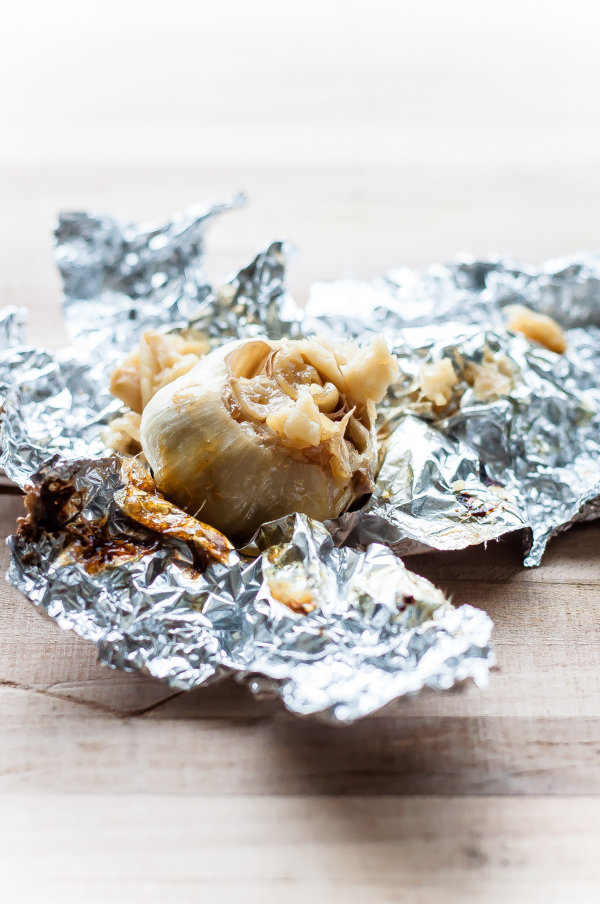 I'm pretty sure this is why brides go crazy.
To preface you a bit, I was never the girl who started planning her wedding at the age of five.  It was the furthest thing from my mind.  Instead, I was the girl who preferred to play in the mud, was obsessed with Teenage Mutant Ninja Turtles, and took offense to anything too girly or frilly.
On the other hand, I am incredibly picky.  Connor forced me to look at pictures of venues over the weekend, and I literally dismissed 75% of them with one word answers.  Nope.  Definitely not.  Too hotel-y.  Ugly carpet.  Ugly windows.  Too huge.  Too small.
We're totally screwed.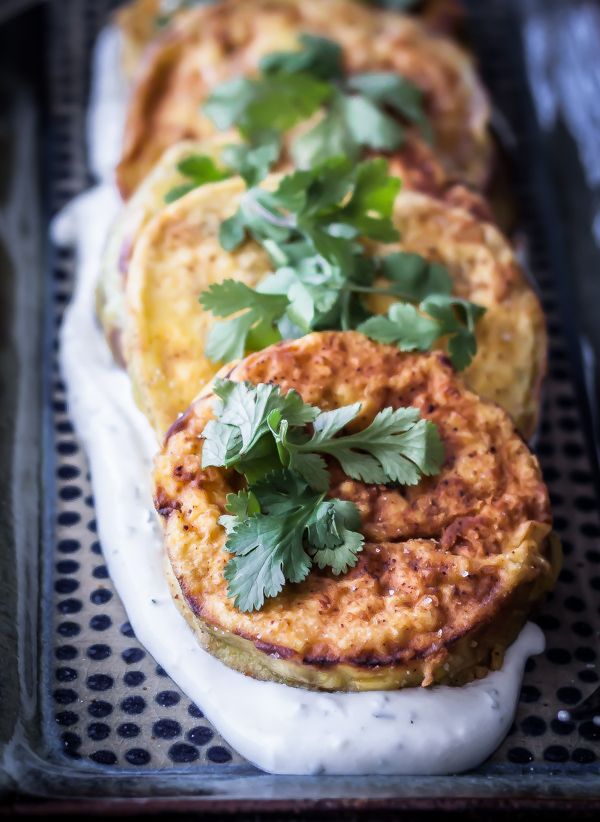 Wedding planning is not my forte.  Can't someone just do it all for me (for free, preferably) and I just show up?  That sounds much more fun.
As you can see from today's recipe, the stress of wedding planning (or realistically, the stress of thinking about wedding planning, because in all honesty, we've barely planned anything) is making me want to fry everything in sight.  These eggplant rounds were my latest victim.  This dish was inspired by one of my favorite Greek restaurants in DC.  Eggplant rounds are lightly coated in flour, seasoned with cumin and turmeric, lightly fried in olive oil and served with a delicious roasted garlic yogurt sauce.
Dreamy, creamy, and oh so good.