Story Behind the Brand: Bob's Red Mill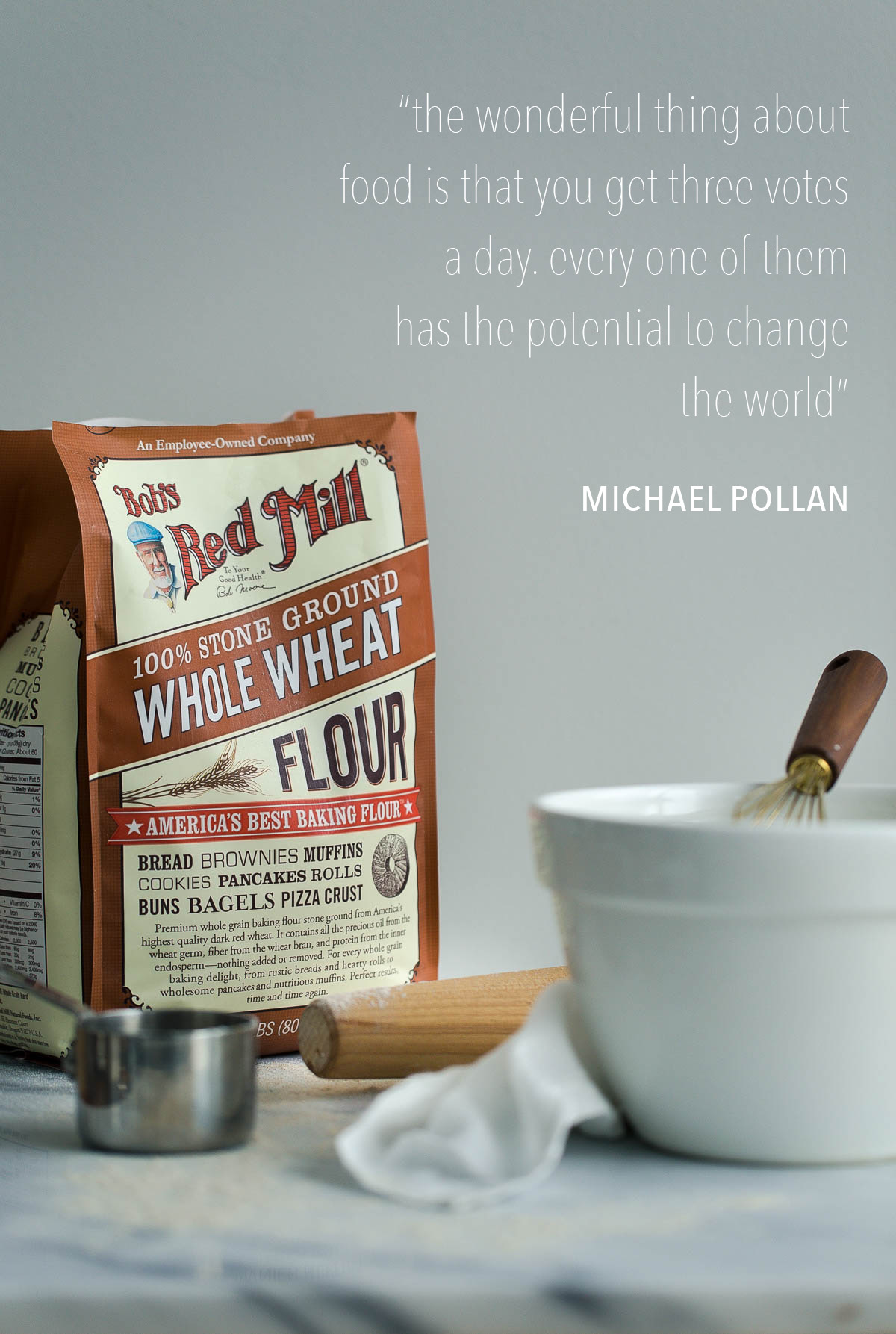 This post is in partnership with Bob's Red Mill.
Ever since I became interested in food and cooking so long ago, I've been fascinated with the story behind food. There is something incredibly powerful about knowing where your ingredients come from: the people that produce them, the process that creates them, the mission behind them.
I fundamentally believe that when we know the full story behind the food we eat and prepare, we have the ability to make better food choices for our bodies, our families, and our planet. This knowledge has a lasting impact on you. Not only on the way you cook, but on the way you approach food.
Whether picking fresh runner beans from my grandmother's garden, accompanying my mom to the farmer's market as a little girl, visiting an organic farm in culinary school, working in a restaurant that sourced most of its ingredients locally, watching food documentaries, or reading culinary books, I've always had an unrelenting curiosity about food (and the food industry).
This spark ultimately led me to leave behind my well-laid plans for graduate school, enroll in professional cooking school, and create and eventually pursue this blog full-time. All of these pieces of my life came together to lead me to where I am today. The universe was steering me in this (zig-zag, one-step-forward, one-step-back) direction the whole time, I just didn't know it.
I feel particularly proud to have had the opportunity to work with some amazing brands that I truly believe in and support with all my heart. Makers that take pride in producing fabulous ingredients. Ingredients made with integrity. As I mentioned in my last post, I want this space to not only be a recipe resource, but a space where we can dive deeper, start a conversation, and learn from one another. So, that is exactly what I'm doing in today's post. Sharing the story behind the brand.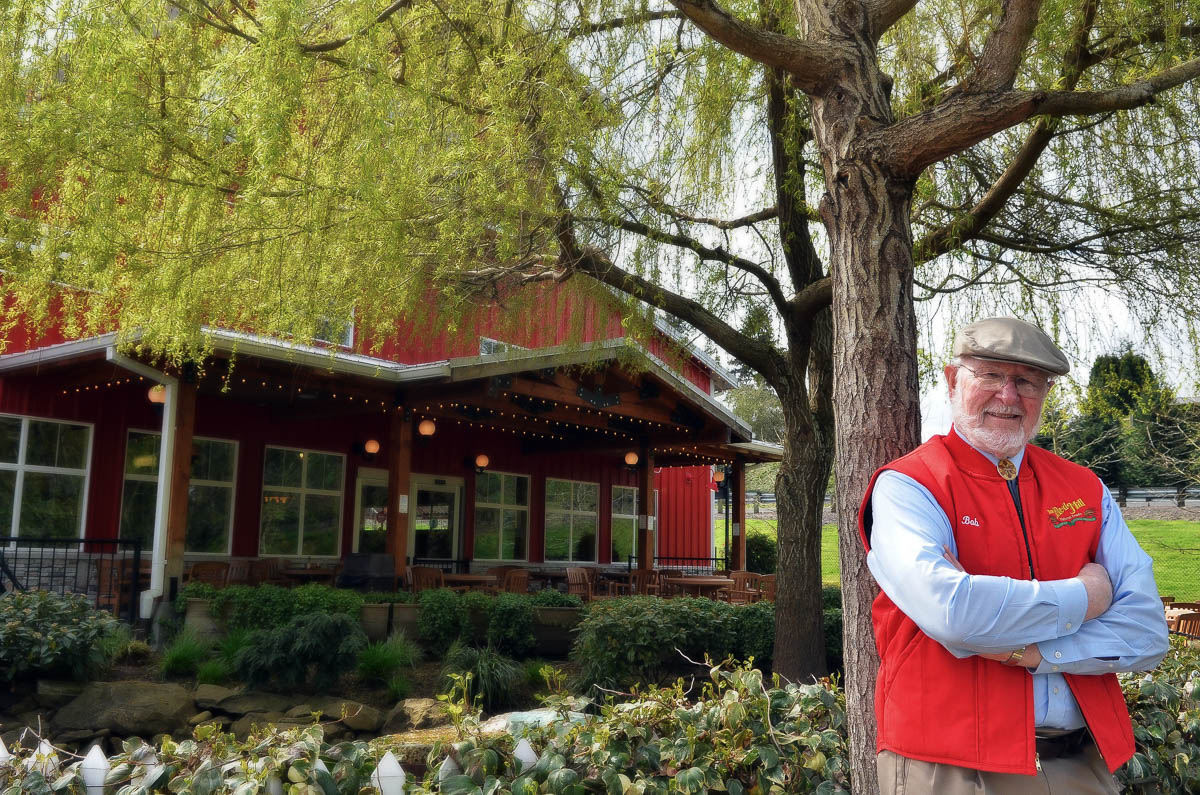 Instead of sharing a new recipe with you today, I wanted to dive into the story behind one of my favorite food brands, Bob's Red Mill, and share why I'm so passionate about working with them. After all, that's what close friends do.
"It's so obvious, that it's not. That thing you make – that thing you love – it should be a good thing. After all, isn't that the point? Isn't that why we're here? To help one another. To add something. To make folks a little happier, a little healthier for doing what you do?" – Bob's Red Mill
The company's story is the story of its founder Bob Moore (the friendly face featured on every package bearing Bob's Red Mill name). It is a story of a young man who took a leap of faith, faced endless challenges and setbacks, and pursued his passion for healthy, nutritious food above all else. The story of an entrepreneur who valued quality and integrity over profit margins.
The story of a man who, in the middle of the recession, handed over complete ownership of his multi-million dollar company to his employees on his 81st birthday…because he couldn't think of a better way to honor their role in helping build it. It doesn't really get any more inspiring than that, does it?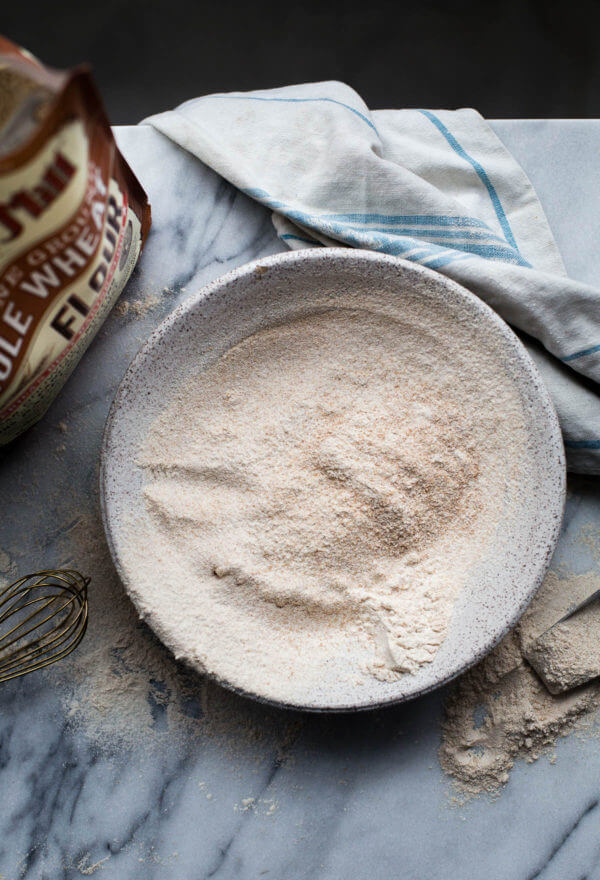 Bob's commitment to health dates back to his teenage years when he lost both of his parents to smoking. Inspired by a book he read about a man who inherited an old flour mill and his wife Charlee's newfound passion for grinding her own flour from scratch, the couple started their first flour mill in the early 1970's. It later became known as Bob's Red Mill located in Milwaukie, Oregon.
This commitment to nutrition led them to reject contemporary high-speed steel rolling mills in favor of old-fashioned quartz stone mills. Despite huge setbacks (including an arsonist burning down their very first mill), Bob and Charlee maintained their commitment to quality over the bottom line. Make great food, charge a fair price, and help make the world a better place. So simple, yet so rare in this day and age.
To this day, Bob's Red Mill grinds all of their flours (read more about their various different types of flour) and whole grain in-house with old-fashioned slow stone mills, allowing the grains to retain all of their natural nutrients, vitamins, and minerals. It is food that you can feel really, really good about eating and supporting, and a company that I'm thrilled to share in this space.
After all, there are no shortcuts to producing great food! P.S. This whole grain (and gluten free) Dutch baby or slow cooker steel oatmeal would make a fabulous breakfast tomorrow morning. Just saying.
Thank you Bob's Red Mill for partnering with me on this post! Check out their line of products, snag coupons and find where to find products in stores near you at BobsRedMill.com!
This post contains affiliate links, which means that I make a small commission off items you purchase at no additional cost to you. Please read my
privacy policy
for more information.