The Weekly Mix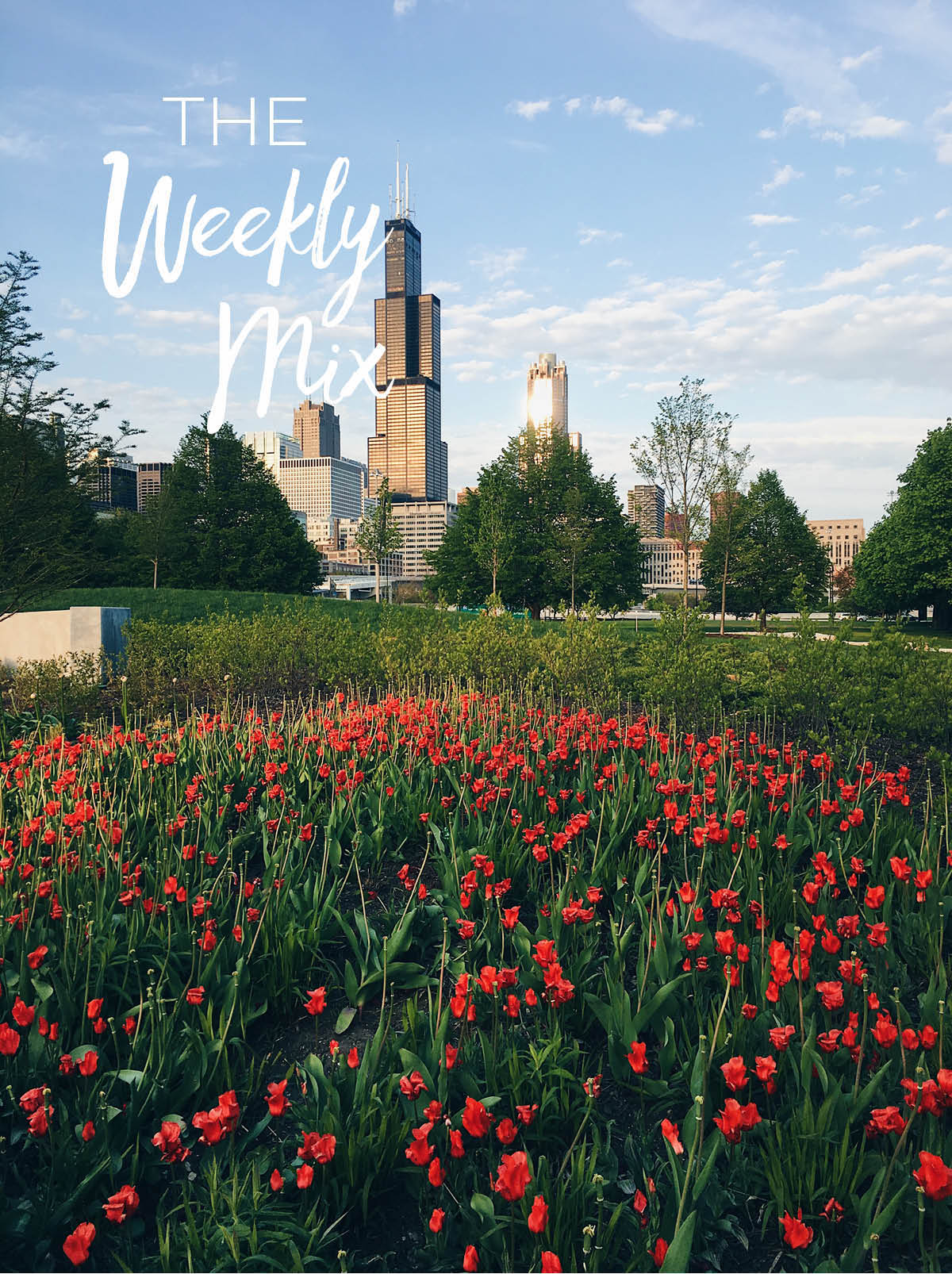 Hi! How was your week? The sun is shining in Chicago (even if it's only in the mid 50's) and this weekend is looking good.
This weekend: Connor has a very rare weekend off, so we're heading up to Green City Market (a large outdoor farmer's market in Lincoln Park, Chicago) on Saturday for the first time this year. I'm planning on buying tons of produce and doing as much prep work (washed, roasted, steamed, etc.) as possible on Sunday to get ahead for next week's dinners. This was something that I regularly did during Whole30 and it has unfortunately gone by the wayside a bit ever since.
On the horizon: I've also been brainstorming a seasonal meal prep blog series – especially for the summer months ahead when fresh produce is abundant – so please let me know if that would be helpful for you! Leave a comment, send me an Instagram message, or email (laura@abeautifulplate.com).
In case you missed it: If you're looking for last minute Mother's Day recipes for Sunday, be sure to check out yesterday's post. It is full of breakfast, brunch, savory, and other delicious bites to spoil the mamas in your life.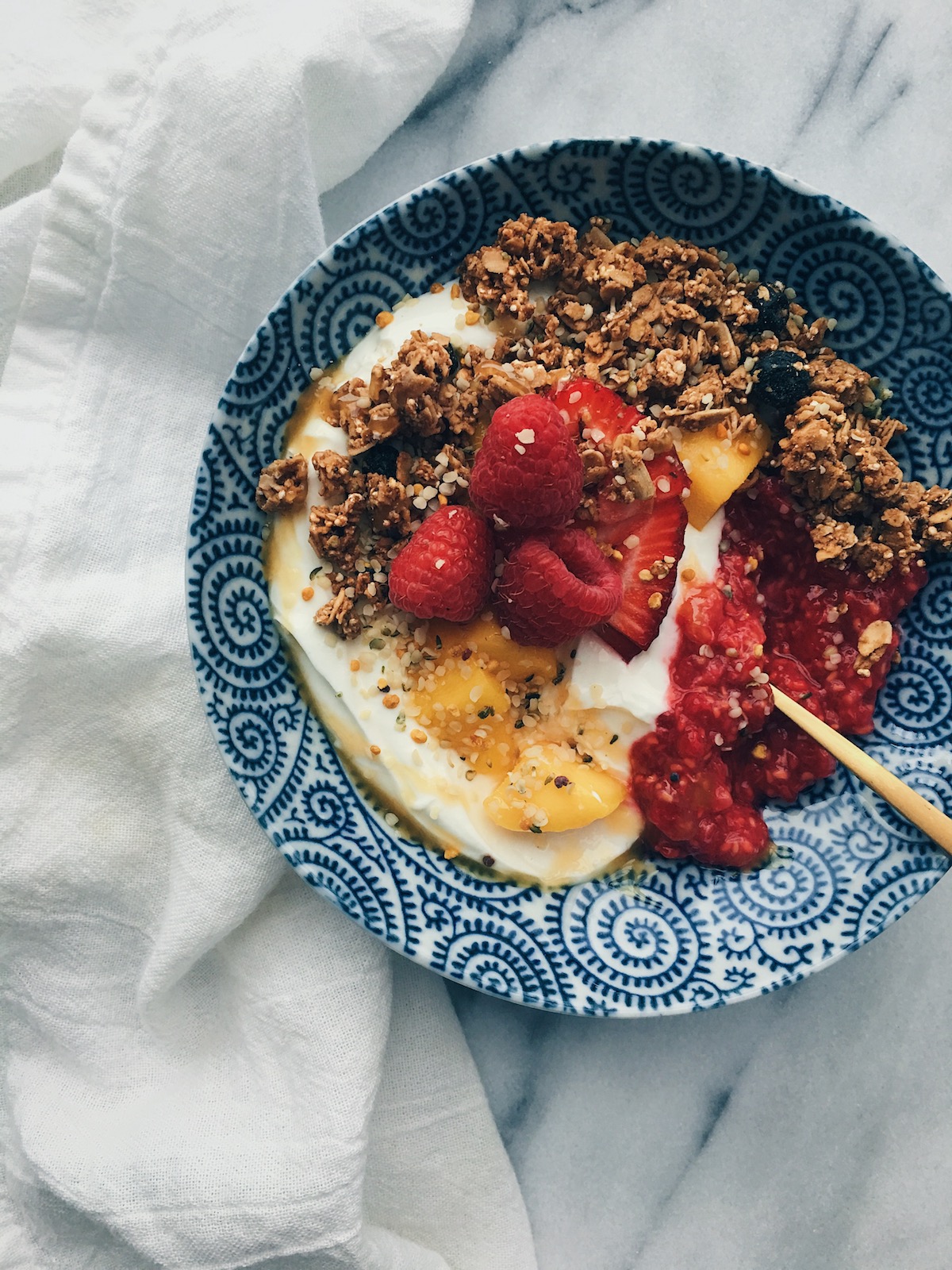 Things I'm loving this week: 
My friends at Copper River Salmon in Alaska are celebrating the first salmon run of the season this week! I'm so excited to get my hands on some beautiful fillets. This seared salmon with green Chile adobe sauce is so perfect for the warm days ahead of us.
An easy springtime pasta to add to next week's menu.
This rye loaf bread sounds fantastic!
Recently discovered this store called Connected Artisan Goods (all of the products are made by small-business artisans). I love everything, but this ceramic planter, cutting board, and garlic keeper speak to me. Belated Mother's Day gift ideas?
Two (veggie-packed) cookbooks that I can't wait to cook from over the next few weeks: Shelly's Vegetarian Heartland and Kathyrne's Love Real Food. They're both beautiful.
I've been loving this blueberry granola (seen above) from Purely Elizabeth. It has this salty-sweetness that I can't get enough of! I'm going to try my hardest to recreate it for you, because I'd rather not spend six dollars on granola. Ya know?
This NY Times article spoke to me on so many levels. Remember when I shared that post last year all about salt (and why the brand and type you use matters)?
If you're looking to avoid distractions and get a little more done each day (isn't that all of us?), I loved Ali's post on time-blocking.
And…I'm out. Hope you have a wonderful weekend!
This post contains affiliate links, which means that I make a small commission off items you purchase at no additional cost to you. Please read my
privacy policy
for more information.