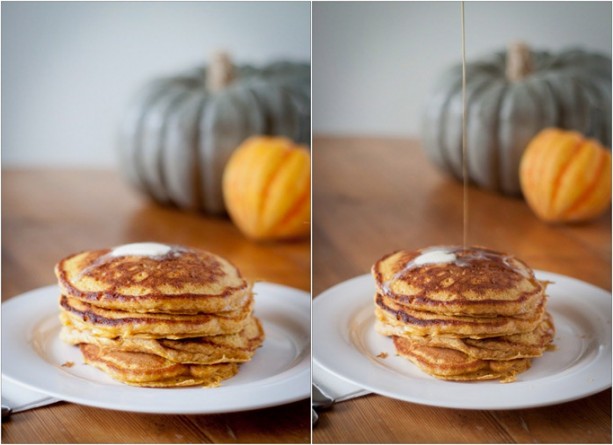 A family friend once accused me of being a food snob.  While I wouldn't go that far, I wholeheartedly admit that I am a "pancake snob".  In fact, my whole family is—let's blame them, shall we?
We are known to carry around small Tupperware containers of real maple syrup (in our purses, might I add) to diners and other breakfast joints, as well as heavily research and seek out special new spots that offer unique and creative pancake options.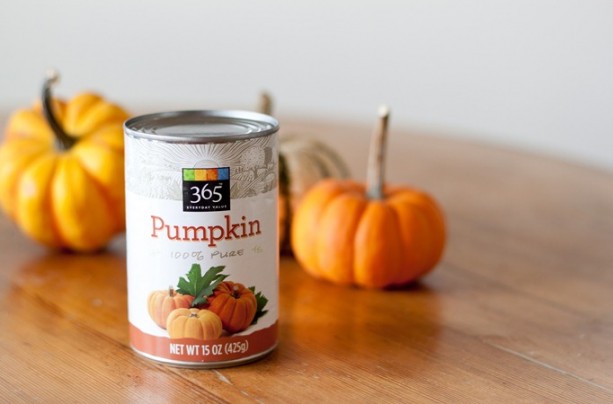 I was that weird kid who preferred buckwheat pancakes to regular white, cake-like ones, turned my nose up at Aunt Jemima, and learned to always heat up my syrup pretty much as soon as I was tall enough to reach the microwave.  Obnoxious, yes.
I also considered it my duty to convert all my childhood friends to the real (and consequently expensive) deal maple syrup.  To this day, I even go out of my way to snag the stronger Grade B pure maple syrup over the more common and popular Grade A option —> typical pancake snob behaviors.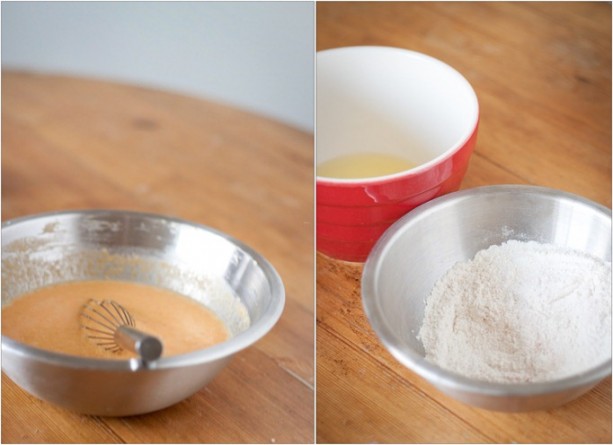 In other words, I'm picky.  Very picky, especially when it comes to pancakes.  In a world (and internet) full of various pumpkin pancake recipes, you're probably wondering why these are any different than the rest.  But I assure you, they are.  
It all comes down to separating the eggs.  Instead of adding whole eggs to the pancake batter, as most other pancake recipes call for, this recipe involves beating the separate egg whites into fluffy, white clouds and carefully folding them into the batter—producing extraordinarily light, soufflé-like pancakes.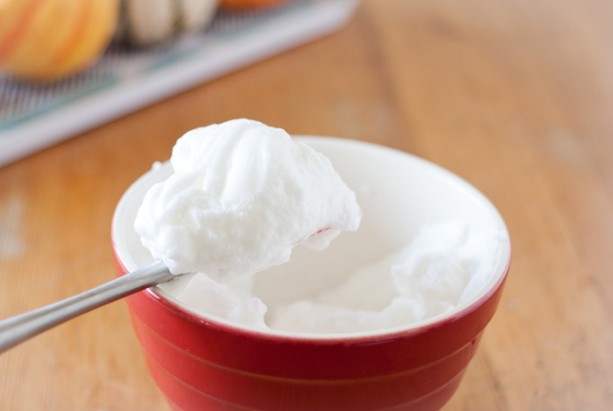 Unfortunately, that means dirtying up another bowl.  But I promise it is worth the extra (if minimal) effort and you'll probably end up wondering if you should start folding egg whites into every future dish that comes out of your kitchen.  In fact, I'm sure this technique could enhance any pancake recipe out there!  
The hardest part of this entire meal, honestly, was figuring out how to take a picture while simulataneously pouring maple syrup at the same time.    
It's tricky, I tell you.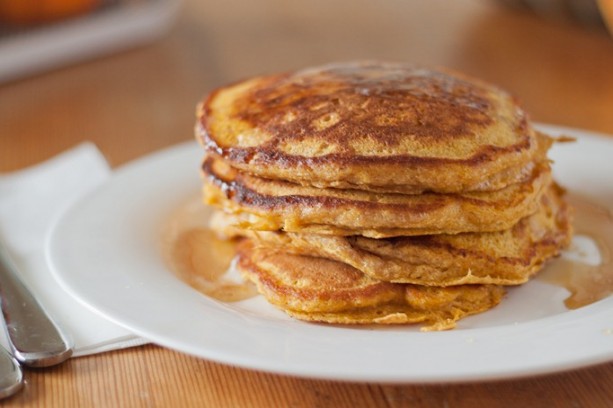 These fluffy pancake souffle pancakes are full of pure pumpkin flavor, and just enough spice. I've made these many times in the past, for family and friends, and I'm just as impressed each time I make them. If you are looking for a fun, fall-inspired breakfast over the next few weeks, be sure to add these to the rotation!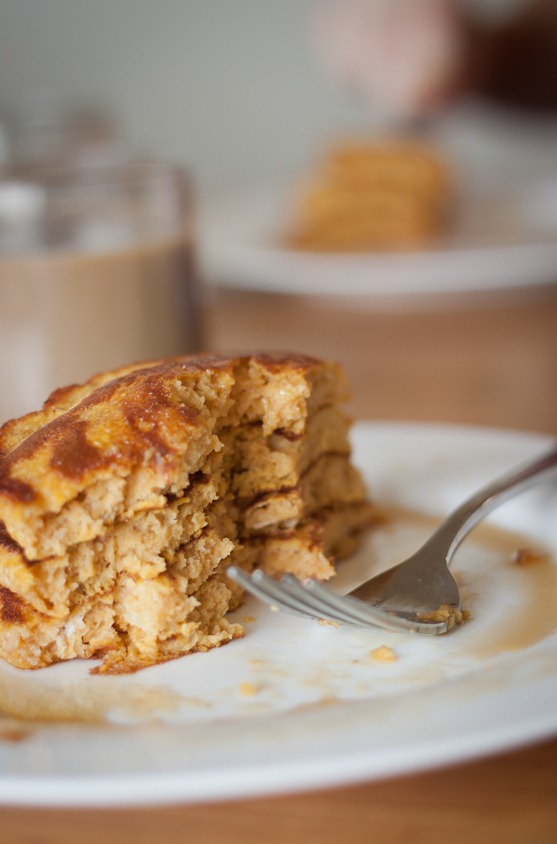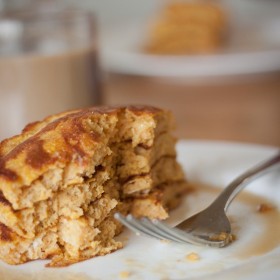 Pumpkin Souffle Pancakes
Ingredients:
1 1/4 cup all purpose (unbleached) flour
2 tablespoons granulated sugar
2 teaspoons baking powder
1 teaspoon ground cinnamon
pinch ground ginger
pinch ground cloves
1/2 teaspoon sea salt
1 cup skim/1% milk
3/4 cup canned pumpkin puree
1 teaspoon vanilla extract
4 large eggs (separated)
2 tablespoons unsalted butter, melted
Directions:
In a large bowl, combine the flour, baking powder, salt, sugar, and spices. Set aside.
In another separate bowl, whisk together the milk, pumpkin puree, vanilla, melted butter, and egg yolks (place egg whites in a seperate bowl or stand mixer bowl).
Add pumpkin mixture to dry ingredients, folding with a spatula gently, until just combined. Set aside.
Meanwhile, using a hand-mixer or stand mixer (with whisk attachment), whisk egg whites over low speed until foamy. Increase speed to medium-high and whisk until egg whites are stiff (peaks will hold) but still wet. **Note: Although it is not essential that the egg whites be room temperature when you start this step, it will make the process easier and much more effective.
Gently fold egg whites, in two separate additions, into the pumpkin batter.
Heat a tab of butter in large non-stick skillet over medium heat. Once the butter begins to sizzle, add batter to pan (you can always a test coin-sized pancake to check whether the pan is ready).
Once bubbles begin to form on the top of the pancake, flip carefully and continue to cook on other side until brown–this step is easier if you keep pancakes no larger than 4 inches in diameter. Adjust heat if necessary.
Top with butter and warm maple syrup. Enjoy!
Adapted heavily from Bon Appetit magazine, November 2000.