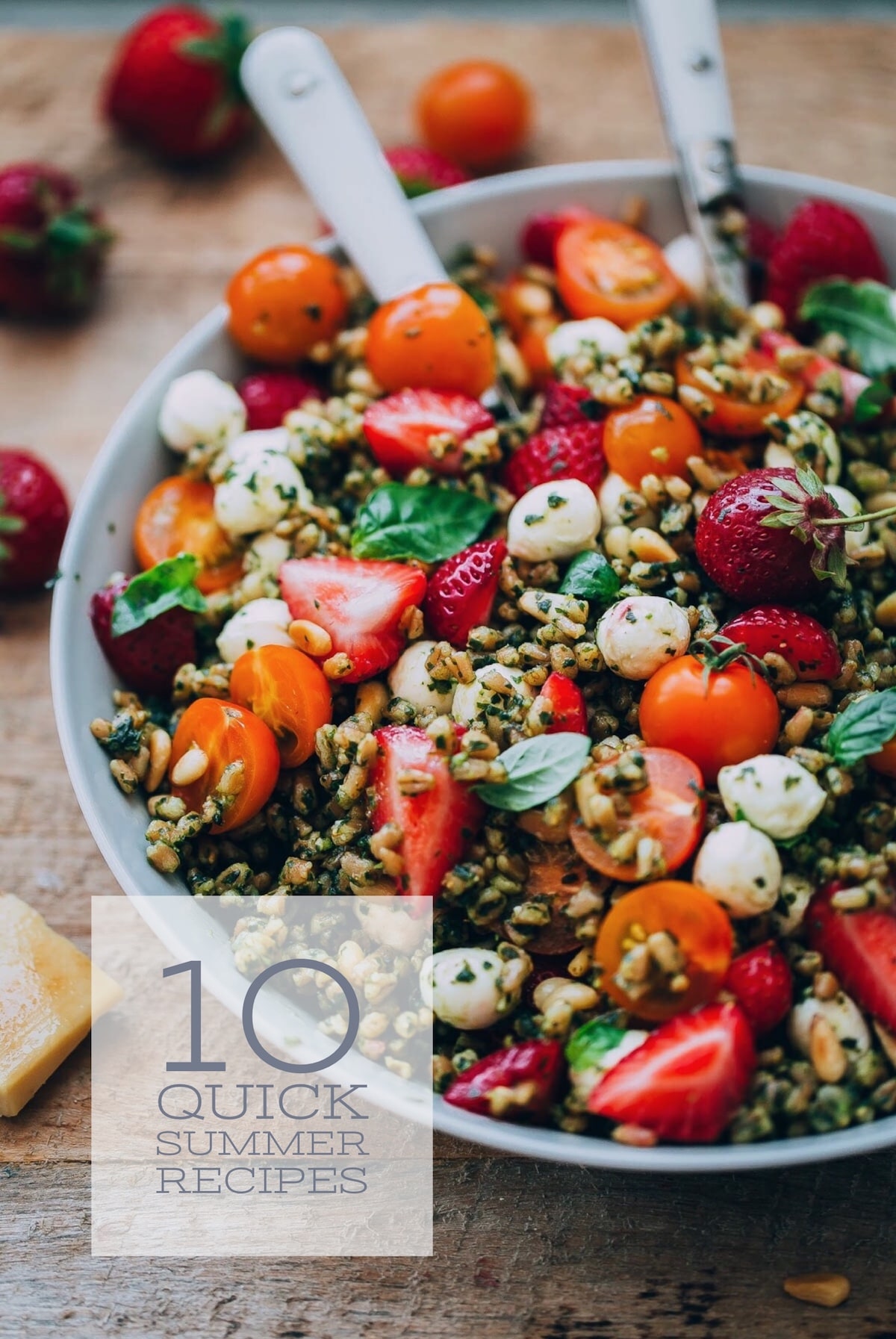 Happy first official day of summer! Despite having the heat tolerance of a polar bear, I look forward to this day each year. It marks the beginning of my favorite season. A season that encourages us to slow down and soak it all up.
For me, this includes trips to the farmer's market, patio dinners (Chicago takes patio season very seriously), grilling on the balcony, late neighborhood walks, beach time, visits from family and friends, and quick summer meals.
During these months, I gravitate towards easy pastas, lighter seafood dishes, grilled everything, and hearty salads. Or we'll grab a few different types of charcuterie, cheese, toss some vegetables on the grill, and call it a day. If a recipe makes leftovers for busy nights, even better.
We're incredibly lucky to be able to walk to a farmer's markets three days out of the week, and I often look to the stalls for everyday cooking inspiration. Here are ten of my personal favorite quick summer recipes to get you excited for the season ahead!
---
For more inspiration, browse my entire collection of summer recipes here. Or, if you're craving something particular, you can also search by ingredient.
---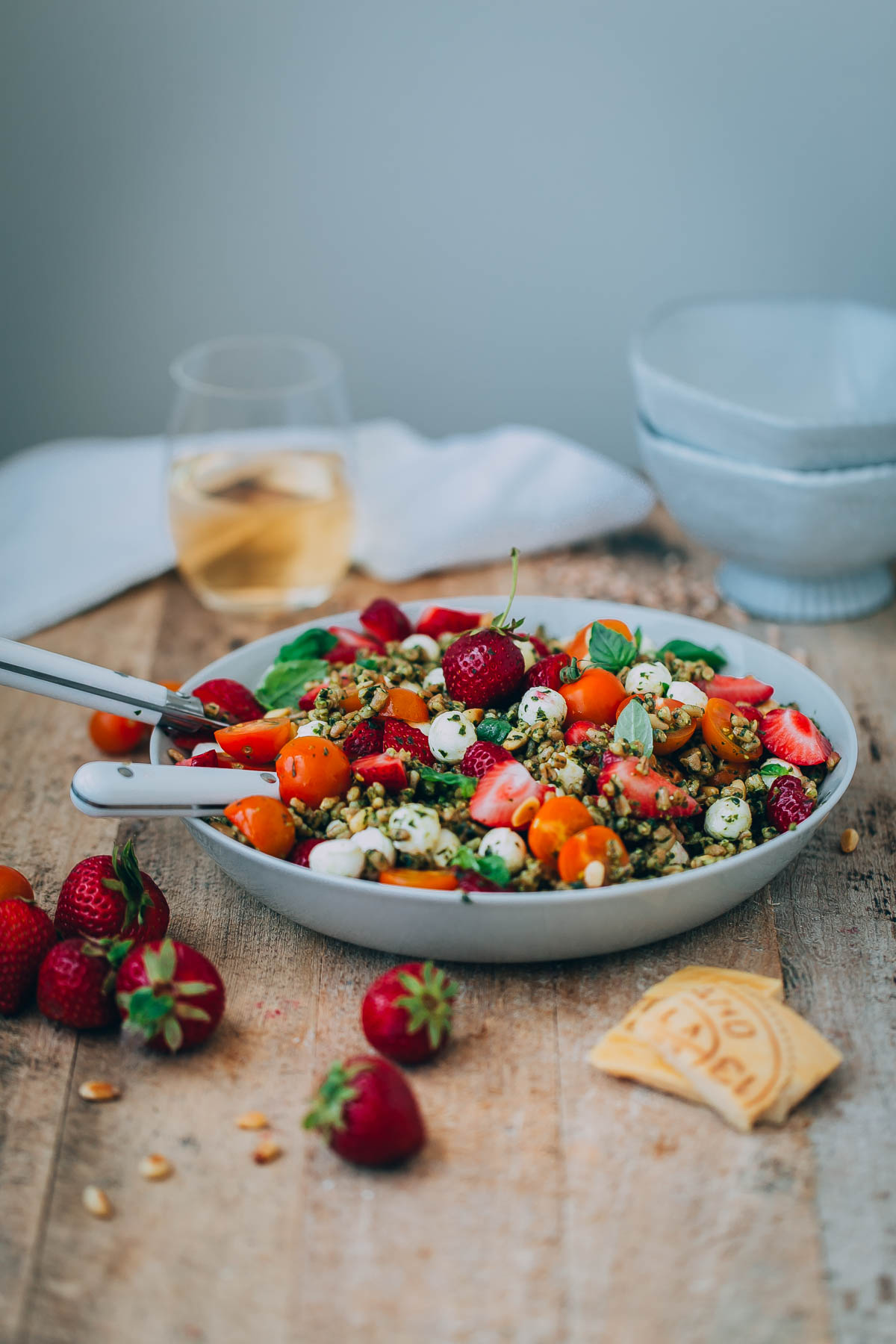 This colorful summer salad combines some of my favorite summer ingredients (ripe sun gold tomatoes, fresh basil, and juicy strawberries) with farro, pine nuts, and mozzarella for heartier twist on a classic caprese.
"This was so refreshing and delicious! I will definitely be making it again!" – Jess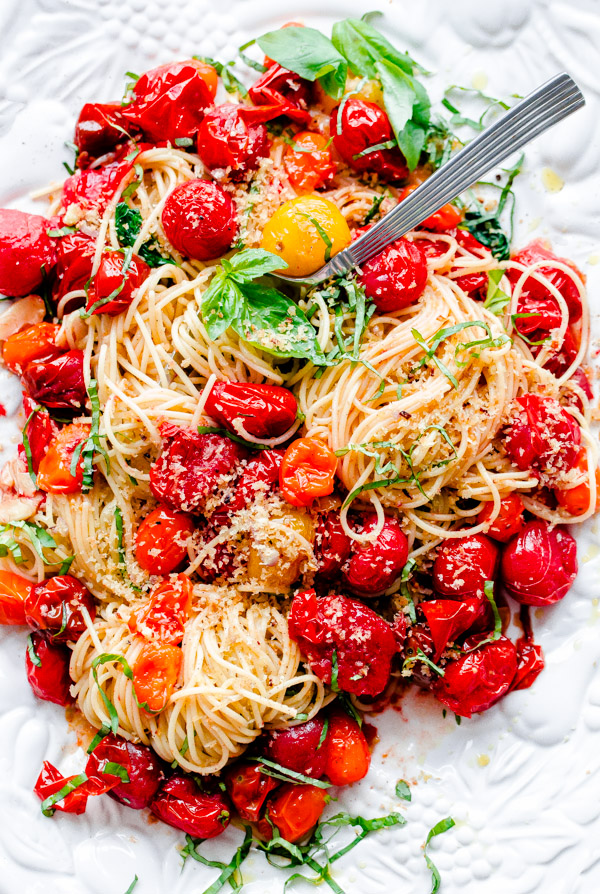 No summer recipe list would be complete without my go-to summer pasta. You'll have to preheat the oven, yes, but the active cooking time is minimal. When in doubt, double the tomatoes and crispy garlic breadcrumbs.
"I adore this recipe! We make it on a pretty regular basis. Instead of using fresh basil and olive oil, I toss some pesto in the noodles." – Elsie