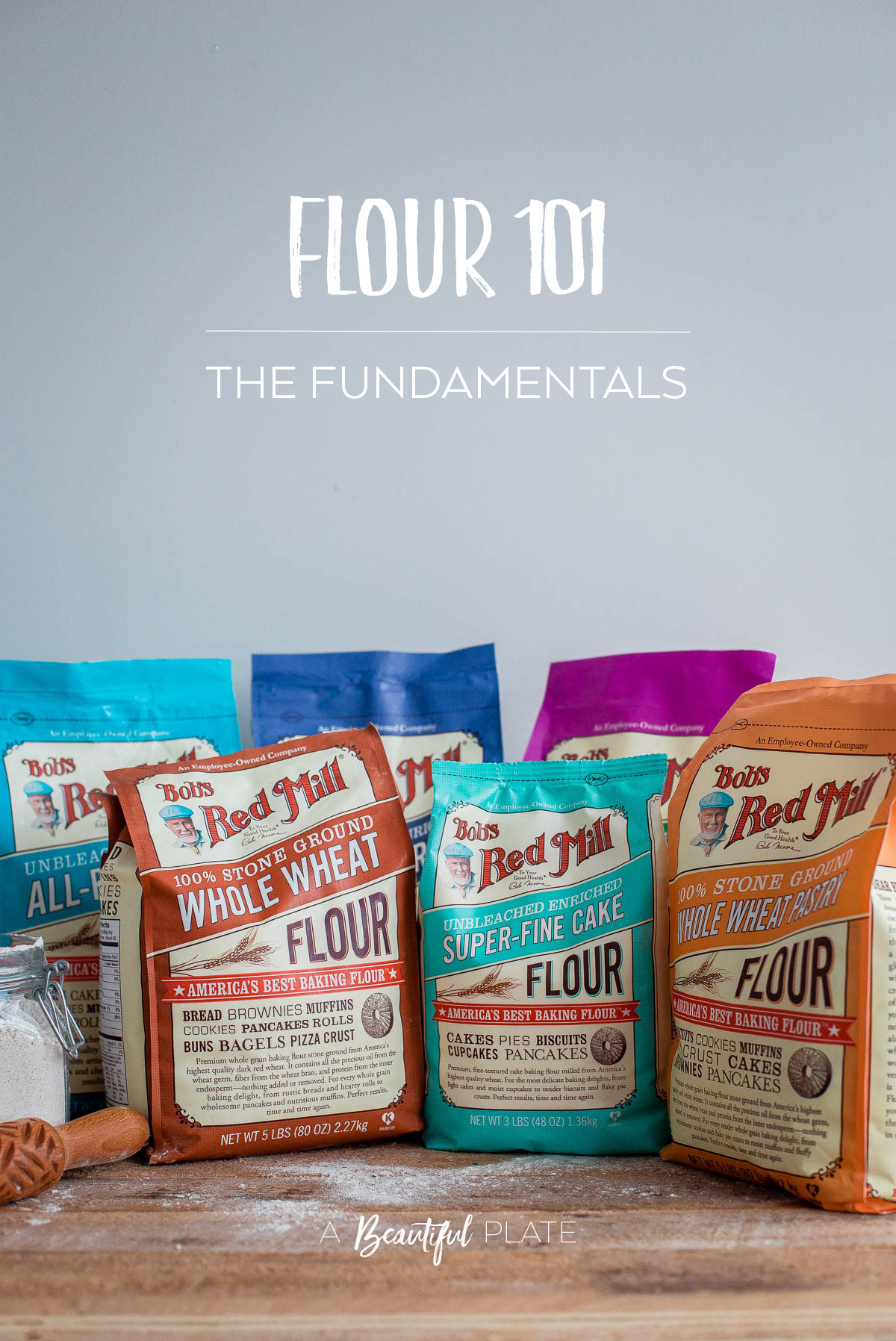 This post was created in partnership with Bob's Red Mill. 
We're talking about flour today! All different types of flour, as well as when and why you would use them for different baking applications.
This post is going to get a bit nerdy and technical (remember this salt post?), but I love when that happens. In an effort to keep things simple, this post is focused on flour varieties produced from various strains of wheat. All of the flour varieties described below are standard flours available in most grocery stores.
If you enjoy understanding the whys and hows of baking, you will love this post. If you've ever wondered the difference between bread flour and all purpose flour, what pastry flour is and why you would use it, or why cake flour produces light-as-air sponge cakes, this post is for you. I'm going to break it all down. This is a monster of a post, but it is packed with information.
Let's get started…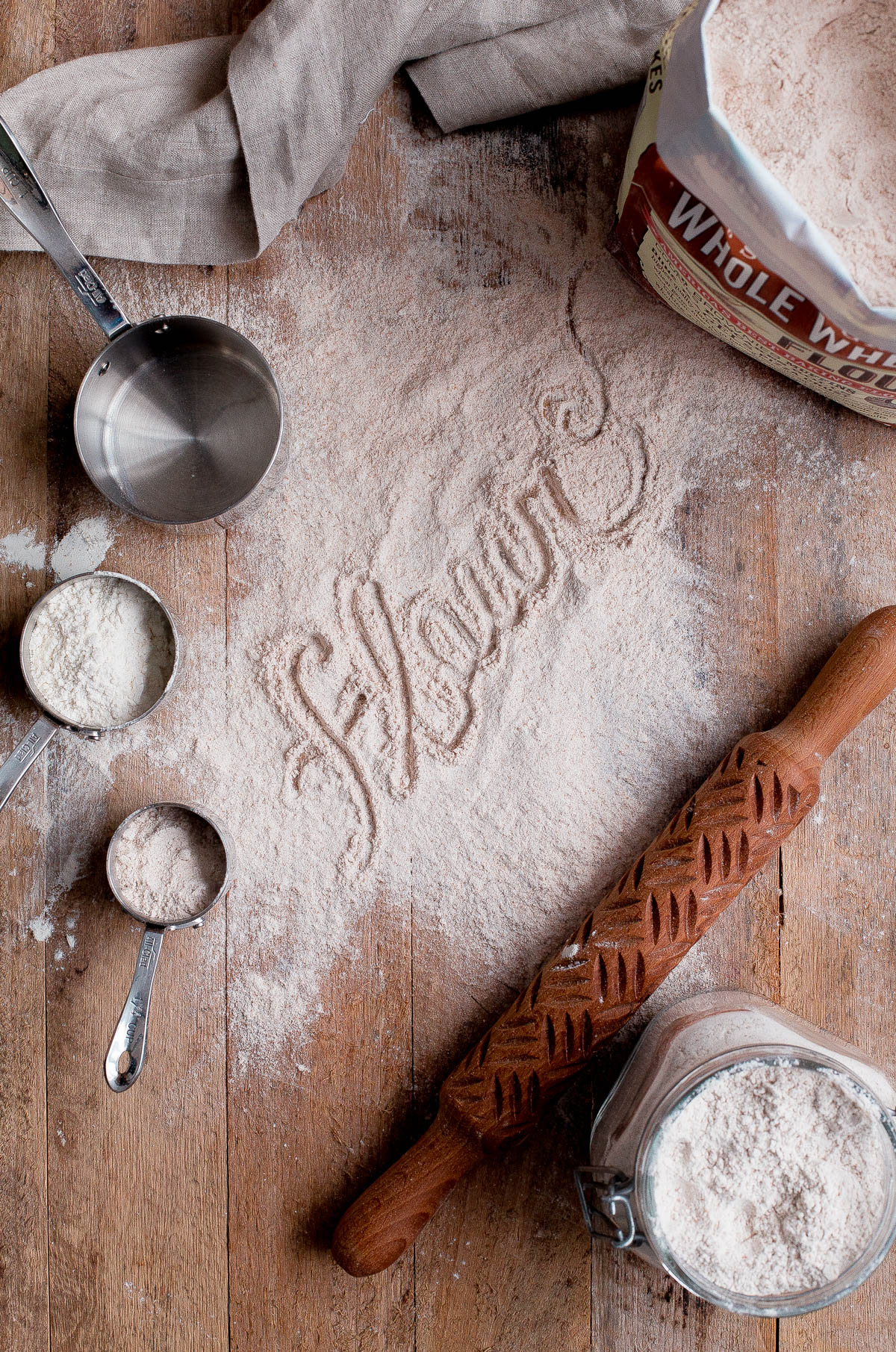 Wheat: The Basics
Wheat flours are produced by milling wheat kernels (aka. wheat berries – the same ones you see in the bulk bins of your grocery store!) of various strains of wheat. I use Bob's Red Mill flours in my own kitchen (you can read more about why here). The gluten percentages described in this post are specific to their brand and milling specifications, but are generally consistent with other brands of flour. As flours naturally age, gluten and protein increases. These qualities are desirable, but naturally take time.
Wheat kernels are comprised of three basic parts: germ (the embryo), bran (the kernel shell), and endosperm. Wheat germ and wheat bran are high in natural oils, nutrients, fiber, and minerals. They also contain protein. In contrast, the endosperm consists primarily of protein and starch molecules.
All-purpose flours and refined flours are produced exclusively from the milling and grinding of the endosperm. The germ and bran are removed these flours. The endosperm is broken into very small particles, or streams, and analyzed for protein and starch content. This information allows millers to create specific flour blends with certain baking characteristics. Stone-ground flours are the exception to the rule, as they can contain some germ and bran in the final product.
In comparison, whole wheat flours are produced from the milling of the entire wheat kernel (germ, bran, and endosperm). For this reason, whole wheat flours are generally higher in protein than all-purpose flours.