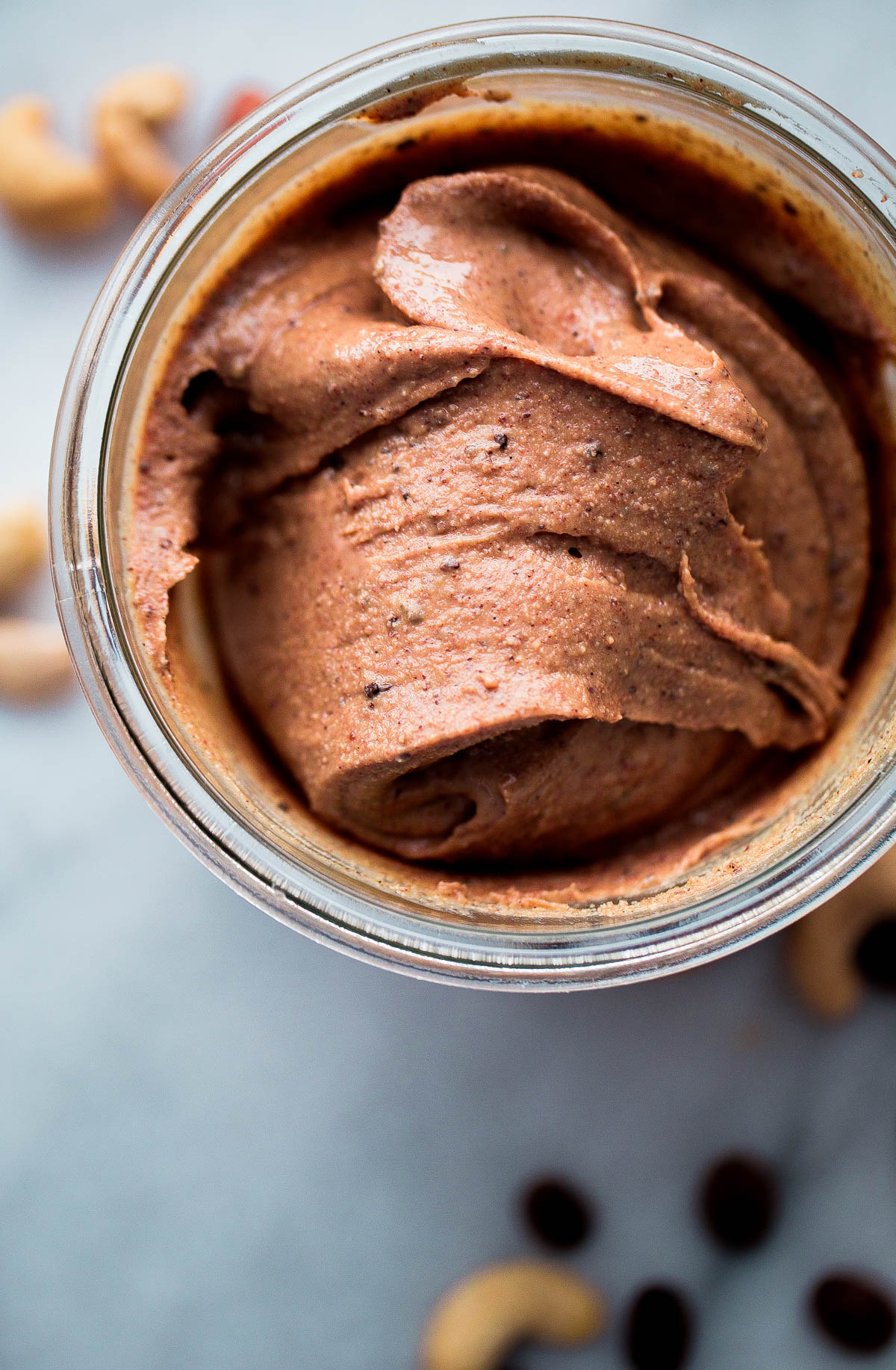 Good morning! Hope you had a wonderful long weekend. We're making almond cashew butter today. The best part about it? I've spiked this homemade nut butter with my favorite thing in the world…coffee! And not just any old coffee. We're using whole espresso beans.
If you love nut butter and coffee (is this even a question?), this espresso almond cashew butter has got you covered. You get that creamy nut butter fix and a little kick of caffeine alongside it. Spread some on a banana and you've got the best and easiest pre-workout or afternoon slump snack.
You could even add a little spoonful of this to a chunk of dark chocolate. Yes, please do that.