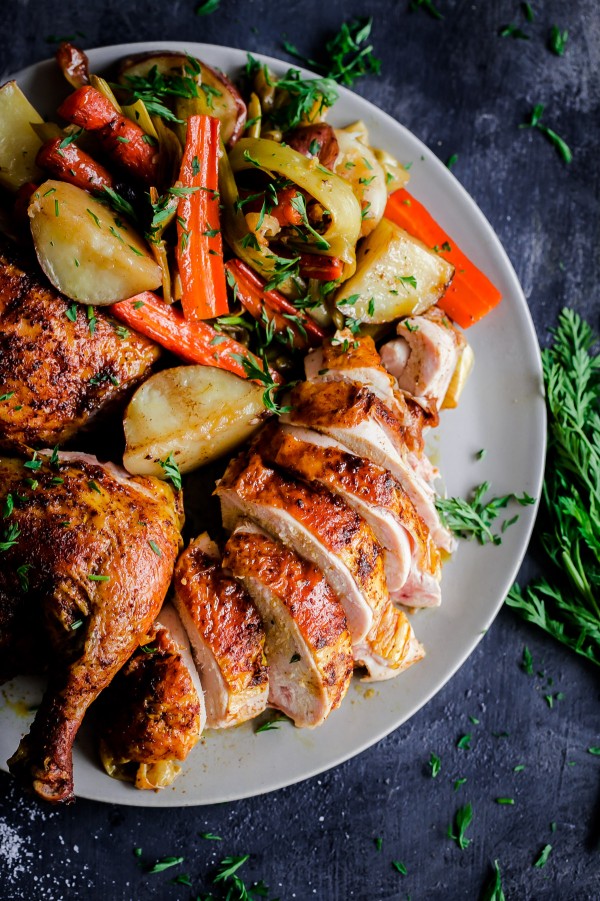 I'm back! I'm back! This post is more delayed than I initially intended. Yikes. We just adopted a new furry friend, who has unequivocally (and self-admittedly) captured all of my attention and love these past few days. I'll do a formal introduction soon, promise.
First. Spatchcocked chicken! I told you guys all about how to spatchcock a chicken on Friday. It didn't take long, because it really is that easy. It has easily become my new (most favorite) way to roast a whole chicken.
It is just one of those techniques that you try and wonder why you haven't been doing forever, you know? Saves time and produces even better results. What's not to like, right?