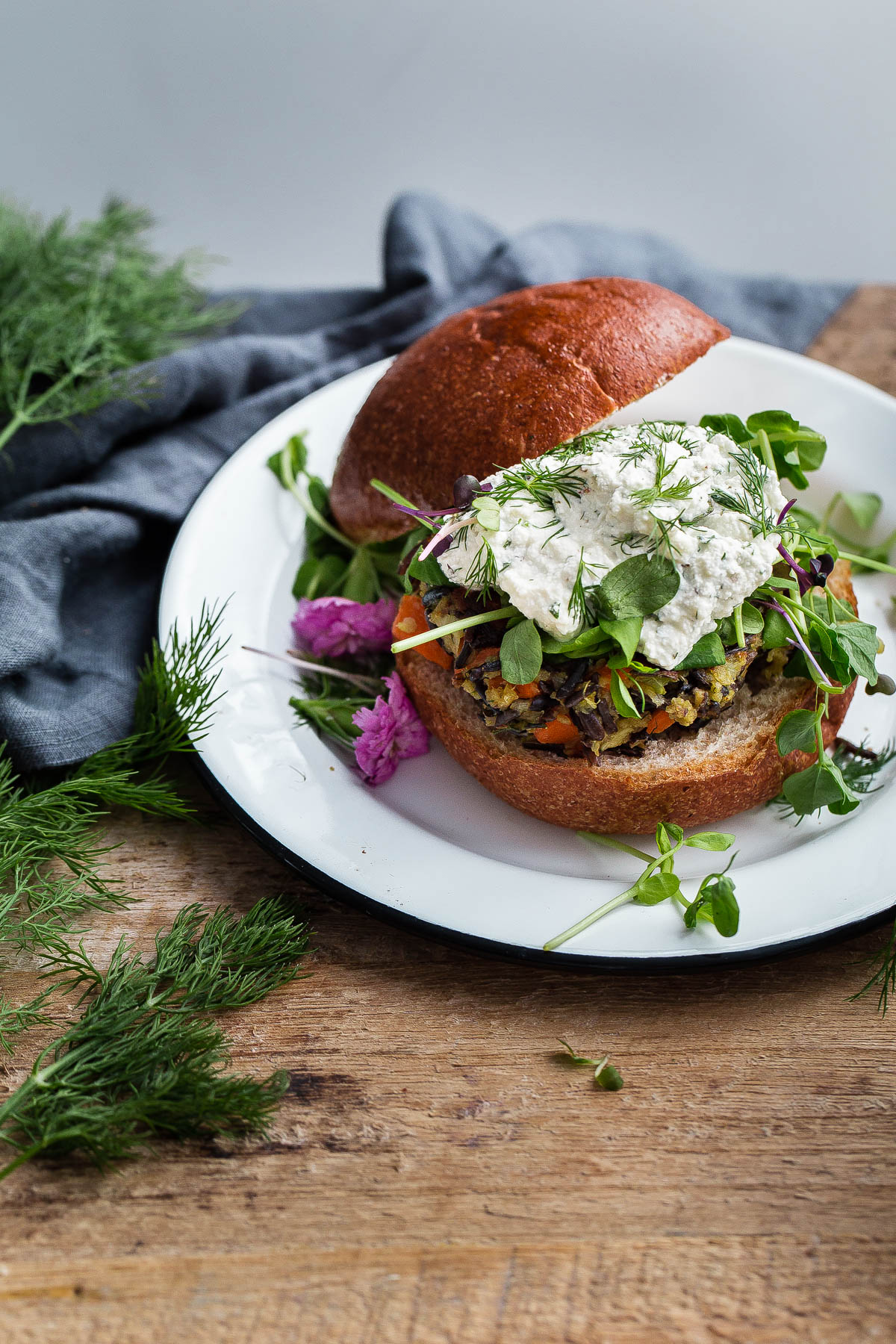 We're kicking things off this week with the burger recipe of the season! Quite apropos considering Memorial Day weekend is just around the corner, right?
This burger isn't just any ordinary burger. It's actually a wild rice veggie burger (the original recipe makes sliders!) topped with herbed ricotta. These hearty and elegant veggie burgers are packed with nutty and flavorful wild rice, vegetables, and fresh herbs, and bound together with an incredible tahini-date paste.
I could have never imagined up this creation on my own. The recipe hails from my friend Shelly Westerhausen's brand new cookbook Vegetarian Heartland: Recipes for Life's Adventures, which will be published on June 20.
Shelly (the lovely blogger behind Vegetarian Ventures) asked me a few weeks ago if I wanted to be part of a blog cookbook tour showcasing recipes from her upcoming book, and I was so honored to participate! I've been a long-time admirer of her creative plant-based recipes and stunning food and lifestyle photography.
Each day this week, a small group of fellow food bloggers will be sharing a recipe from her cookbook. And what a cookbook it is!