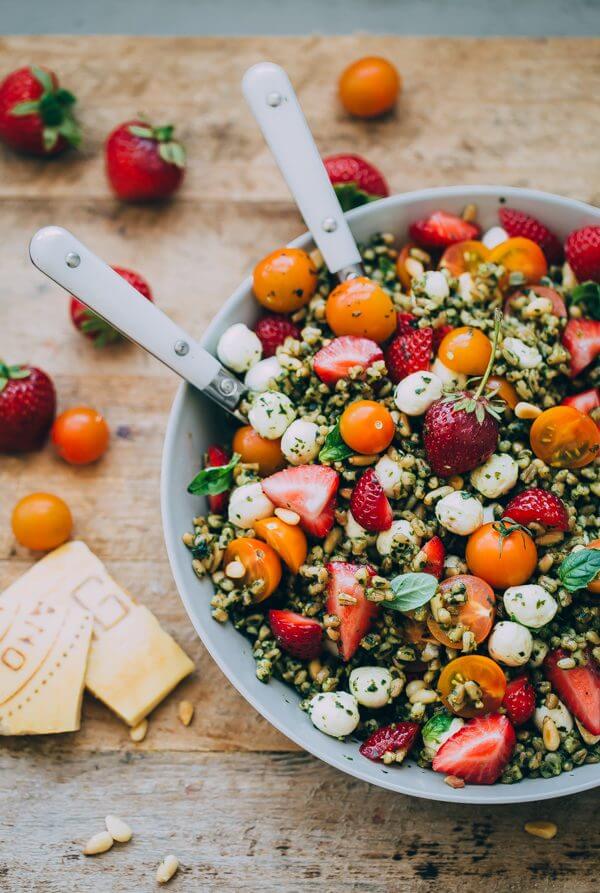 This post is sponsored by Driscoll's.
This summer could be summed up in a few words: farmer's market visits, long walks with Marley, and minimal cooking. As many of you have probably noticed, I've been (unintentionally) quiet these past few weeks.
My only excuse, if I can even call it that, is that I'm taking full advantage of Chicago summer and all that it entails. I'm taking time to reflect, recharge, and brainstorm new content, and think of ways to keep this space fun, exciting, and fresh. I'm avoiding the creative rut that plagues me at least once a year. So, many thanks for sticking with my, er, random posting schedule as of late.
Today's grain salad was directly inspired by my latest farmer's market visit. We're lucky to live within a few blocks of our neighborhood market, and I've been single-handedly buying out all the fresh basil and sungold tomatoes from one stall.