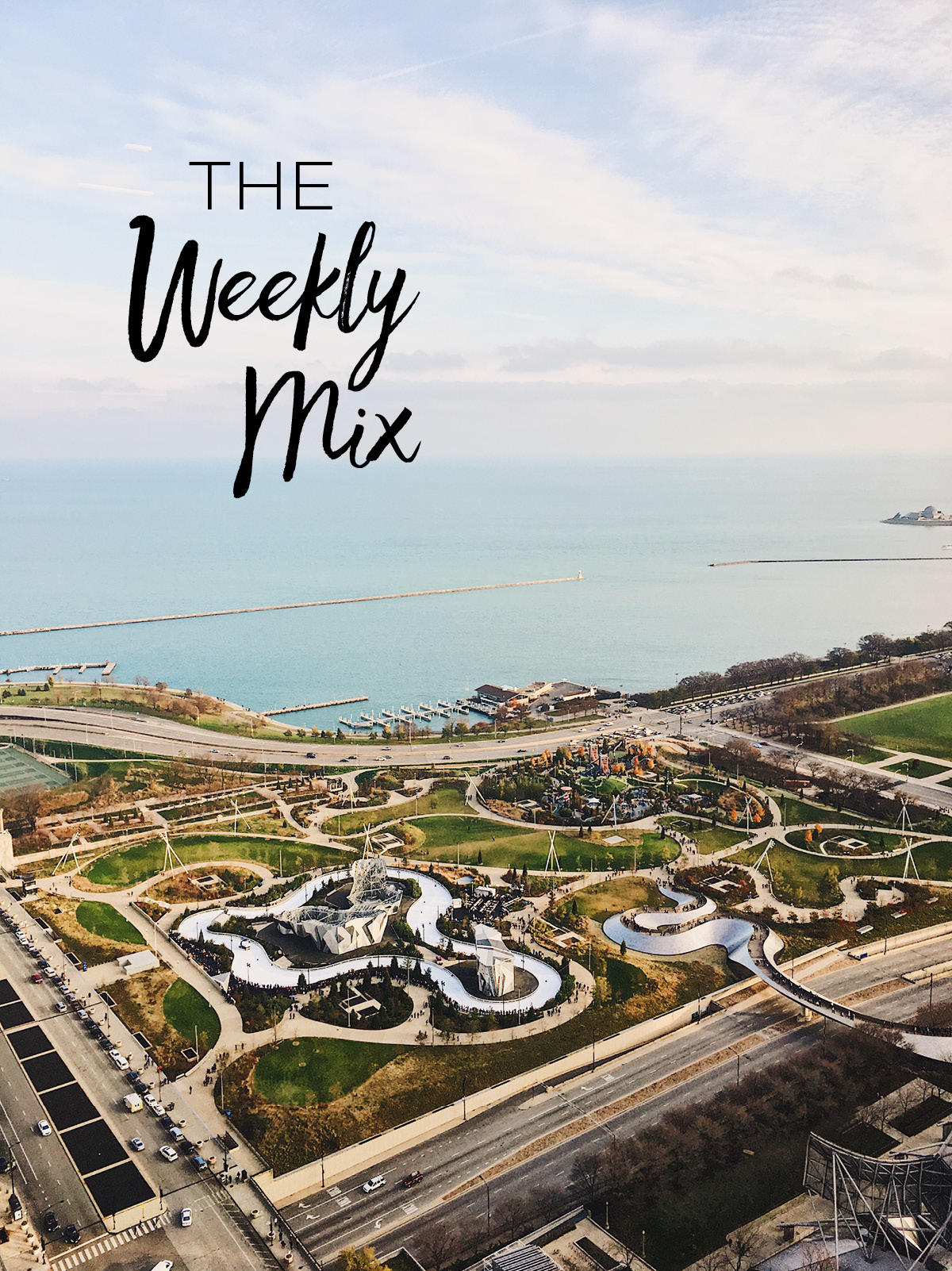 This week flew by! I'm not sure if it was the cake baking or everything else, but I can't believe the weekend is already here. Either way, I'm excited for the weekend because it is officially supposed to be in the 60's for the next five days in Chicago. I'm not sure if I should celebrate or be concerned for the environment? This isn't normal.
Thank you so much for your feedback on last week's Weekly Mix – and on this week's post on how to line a cake pan with parchment! It's making me excited to brainstorm more kitchen tricks to share with you.
Speaking of cake…I've decided that cake decorating is a wonderful way to unwind. It forces you to concentrate on the task at hand and not on anything else. This revolving cake stand is one of the best wedding presents we received. The cast iron base makes it so sturdy. Another surprising realization this week? A cardboard file box works incredibly well for transporting cakes in a car.
Oh, and this is the prettiest cake I've seen in a while. The piping is ridiculous.
I made this chicken tortilla soup for the millionth time this week. I love it so much.
The truth about peanuts (sad face) and a delicious recipe for Balinese gado gado. I always learn so much from her posts.
Last week, Allison recommended trying Sortd for email organization. I had a chance to try it out this week, and it's amazing! If any of you are looking for solutions to an unruly inbox, be sure to check it out.
One of my Oxo sugar containers broke/literally shattered this week, so I'm on the hunt for new ones. These glass ones immediately caught my eye!
It's only been five days since the Grammy's and I've already listened to this song approximately 1,738 times. Ridiculously catchy.