Beet greens are delicate in flavor and can be prepared similarly to other leafy greens. This sautéed beet greens recipe uses only a handful of pantry staples!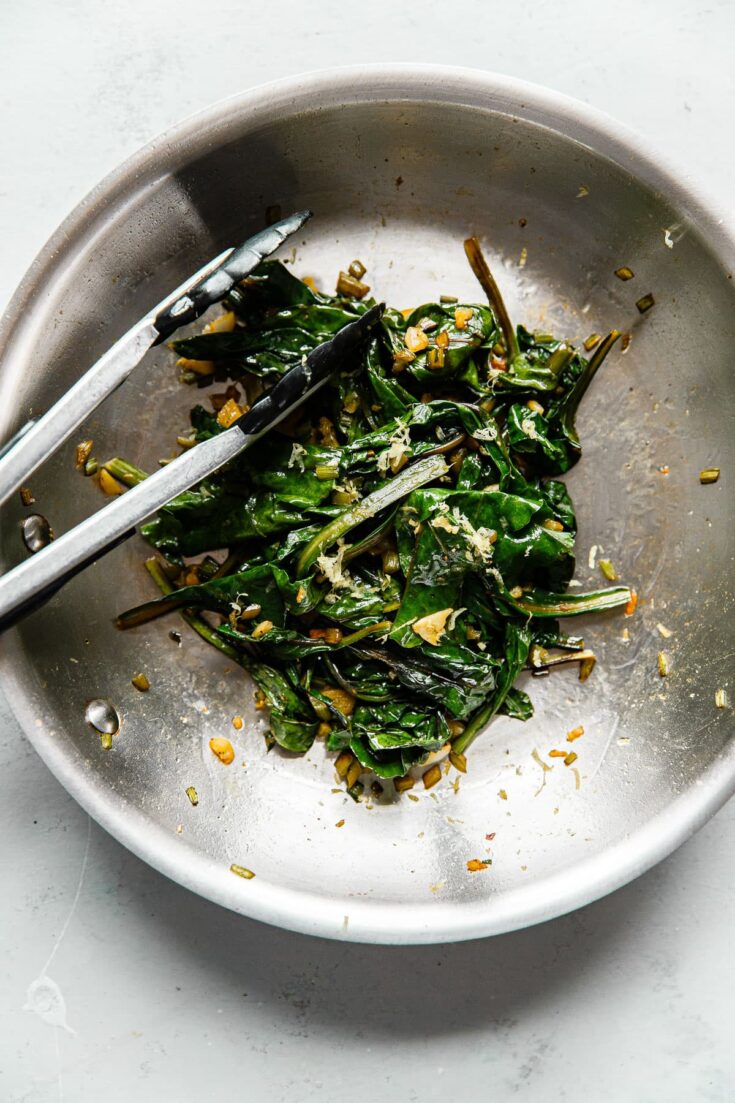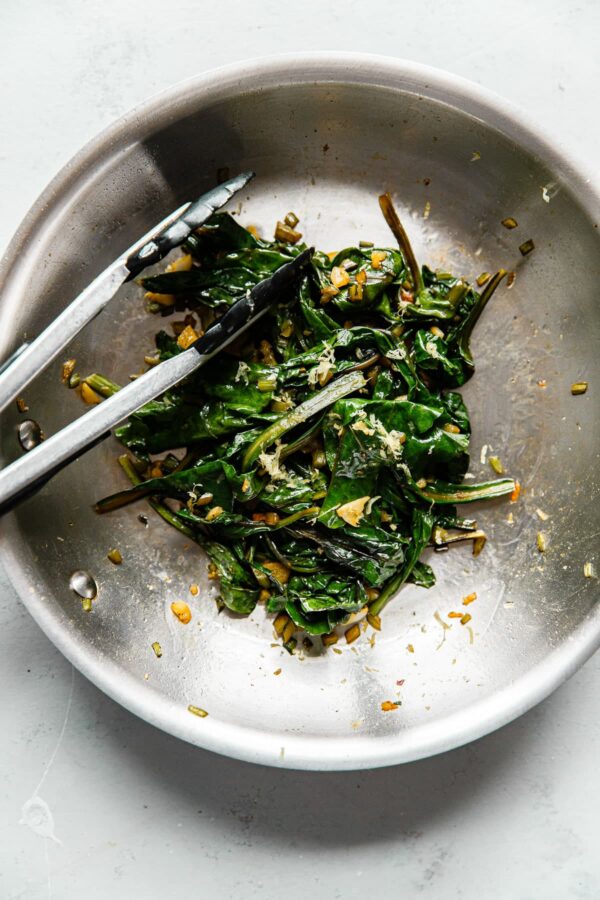 In keeping with last week's guide on How to Cook Beets, I wanted to come back and share a simple recipe for Sautéed Beet Greens. We're not letting anything go to waste!
If you've never tried beet greens, they are mild in flavor like spinach, but have a slightly heartier texture. They're also incredibly good for you.
While this recipe is simple and straight-forward, you can use the same basic technique for any delicate green such as Swiss chard or Lacinato kale.