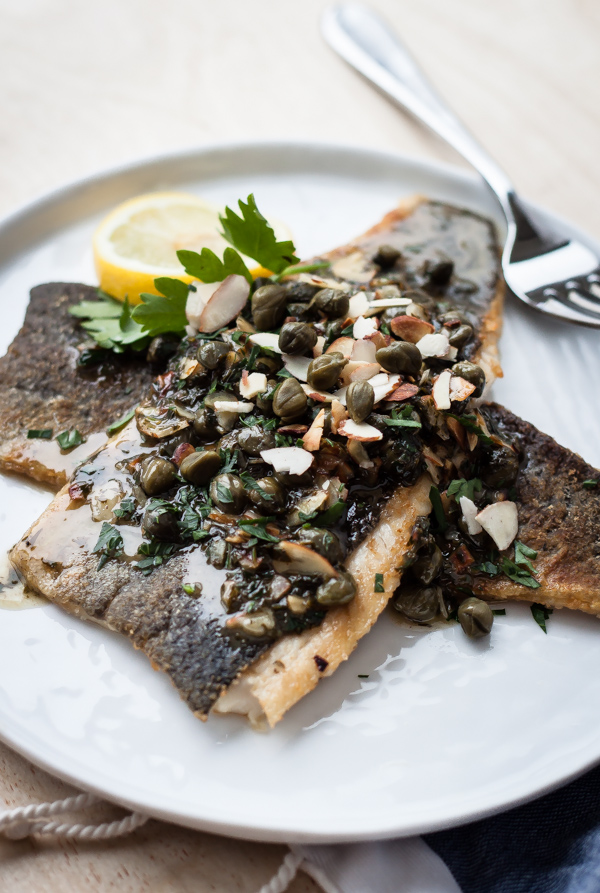 This recipe post is my way of making up for Monday's post.  I know it takes some time to make meringue cups–but this meal?  It can be made in less than 30 minutes.  I'm tempted to say less than twenty minutes, but I'd rather be safe than sorry. [But really, I think it can be made in less than twenty minutes.]
One day I'll post a recipe that doesn't involve citrus or other tart foods, but today is not that day.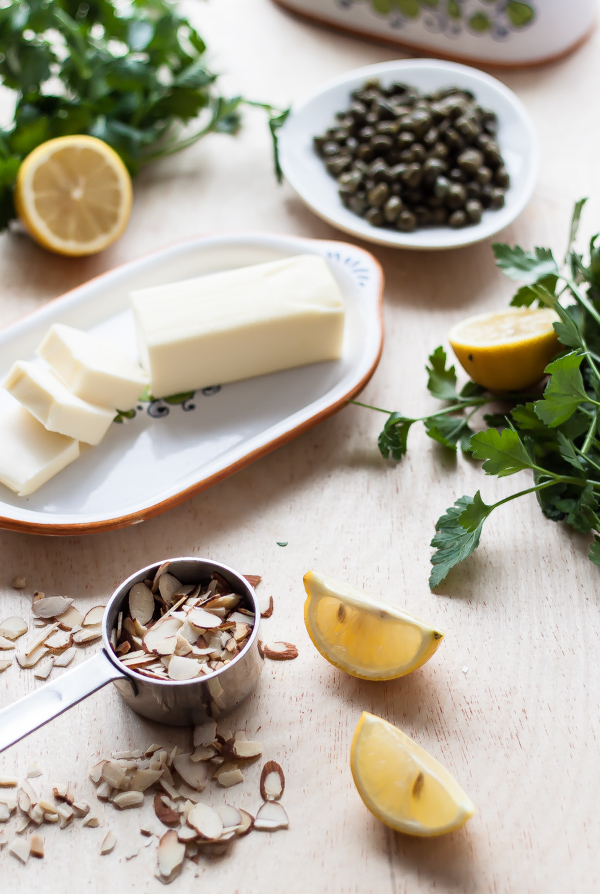 Are you familiar with meuniere sauce?  It is a very traditional, rustic French pan sauce made with brown butter (hello, flavor!), lemon juice and parsley.  Usually, it is prepared with pan-seared sole or trout.  Apparently, it is also common in New Orleans cuisine, which is very timely considering yesterday was Mardi Gras.  I'd like to say that this recipe was planned with that in mind, but it was pure coincidence.  Let's pretend it wasn't though!
There are actually a ton of different variations of meuniere sauce–and we exhausted every single variation when I was in culinary school, but trout almondine might be one of my favorites to date.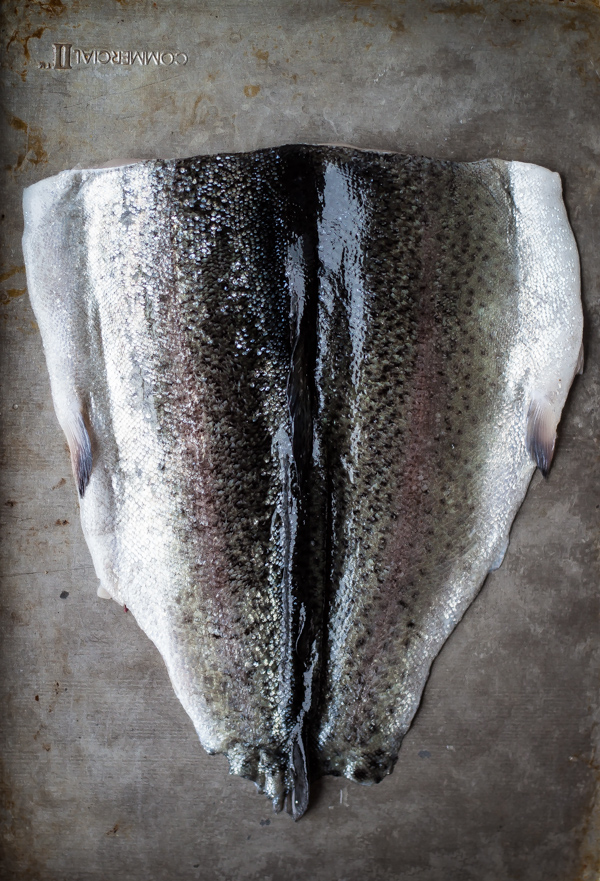 It is exactly the same as meuniere sauce, but it includes the addition of capers and sliced almonds.  I am obsessed with capers (briny and tart-my favorite)–and the sliced almonds add the best texture and crunch.
I'm telling you–this dish is ridiculously easy to make!  The entire cooking process goes fast.  Which is great in the sense that you can get it on the table incredibly quickly–but bad if you don't have everything prepped and ready to go.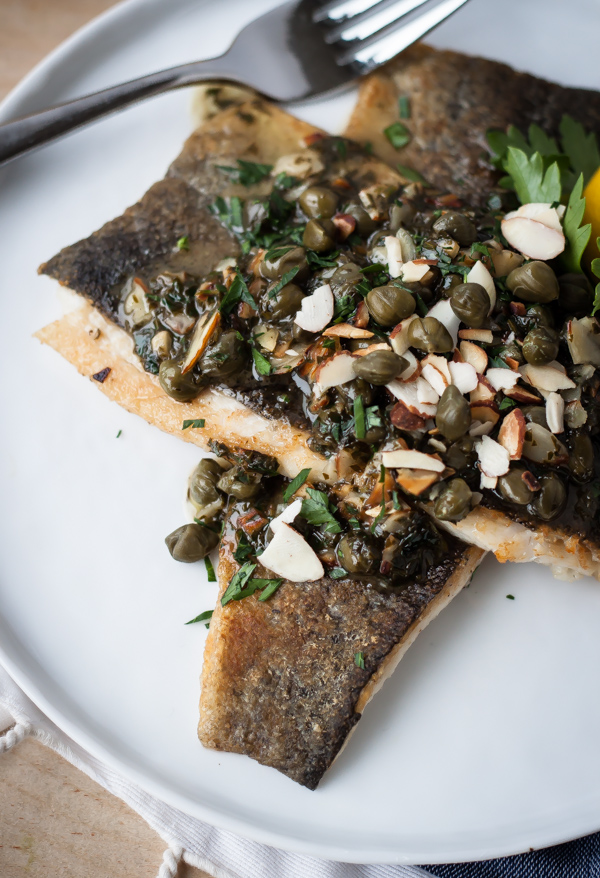 Either way, this dish is incredibly difficult to screw up!  And there is nothing I (and most likely, you as well) love more than an easy, reliably delicious dinner that can be made  on even the busiest night of the week.
I am in desperate need of more easy, weeknight dinner ideas to break up the routine.  So please, share away!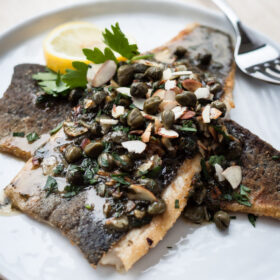 Trout Almondine
Ingredients:
2 trout fillets, skin on (roughly 6 ounces each)
kosher salt
freshly ground black pepper
flour, for dredging
1 tablespoon olive oil
3 tablespoons unsalted butter
3-4 tablespoons fresh lemon juice (depending on your preference)
1/4 cup finely chopped parsley
1.5 tablespoons capers (drained)
1/4 cup toasted sliced almonds
Directions:
Season the trout with salt and pepper on both sides.  Lightly dredge in flour.
Heat the oil in a large non-stick skillet over medium heat. Pan sear  the fillets (skin side down), pressing down with a metal spatula to ensure that the skin crisps evenly.  Cook for 2-3 minutes (depending on thickness) before flipping and searing briefly on the other side.  Transfer the fillets, skin side up, onto plates or a metal rack and keep warm.
Wipe the pan clean of any remaining oil–and return back to medium heat.  Add the butter and continue to heat until the butter browns (1-2 minutes).
Add the lemon juice, parsley, capers, and toasted almonds and remove from the heat immediately.  Stir together and season with salt and pepper to taste.
Spoon the butter sauce over the trout fillets and serve immediately.
All images and text ©
.