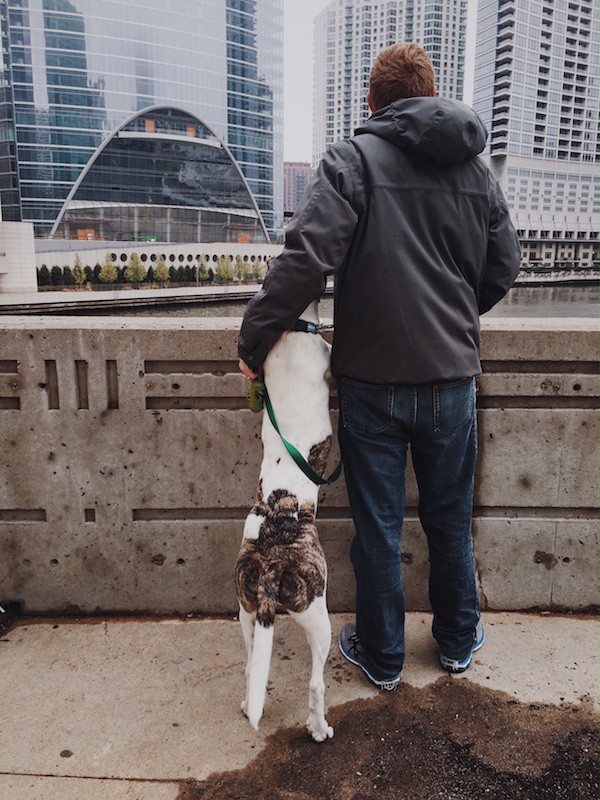 Meet my newest distraction (and reason why posts were a bit sparse last week). This 68-pound chunk of love. We're smitten. Connor and I adopted Marley from the Anti-Cruelty Society last weekend!
We've been toying with the idea of adopting a dog for about a year, and have been visiting shelters here and there in Chicago over the past few months. Last Saturday, we decided to drop by the shelter since we were just a few blocks away.
You know, just to look [says no one ever].