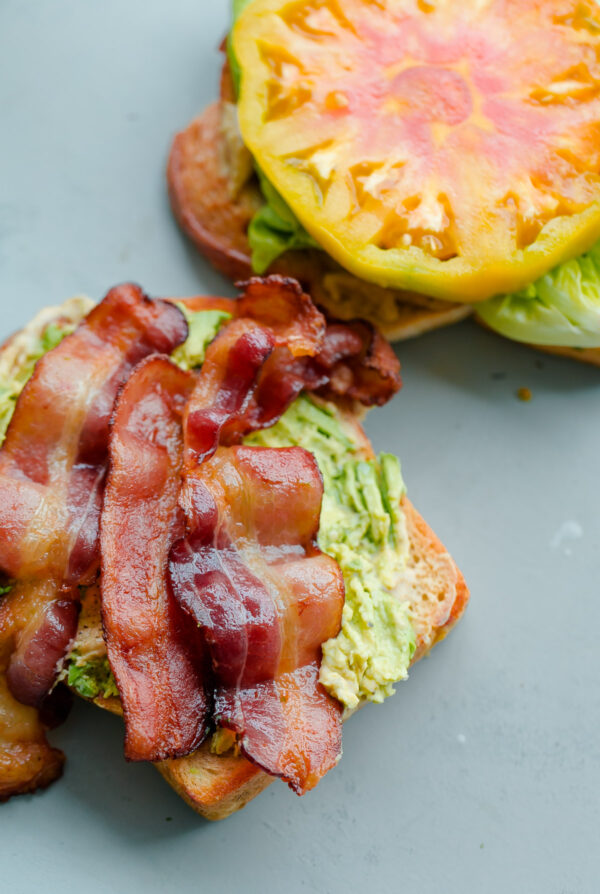 This post is in partnership with Sabra. 
Confession time. It took years for me to join the BLT bandwagon. It happens to be Connor's favorite sandwich of all time, and I'm pretty sure his infatuation with this classic passed itself onto me at some point in the past eleven years of our relationship (eleven years!?!).
You see, I didn't love bacon growing up. I just heard a collective intake of breath from all of you reading this post, and I get it. You didn't like bacon? Yes, I was that kid. Somehow, along the way, I got over this aversion and embraced bacon – as long as it is crispy! One thing I've never quite gotten over is my dislike of mayonnaise. I like it in egg salad and tuna sandwiches (and am all for homemade mayonnaise every now and then), but that's about it.