Creamy slow cooker steel cut oats with a fall twist. This delicious breakfast can be prepared the night before and be ready for you when you wake up in the morning!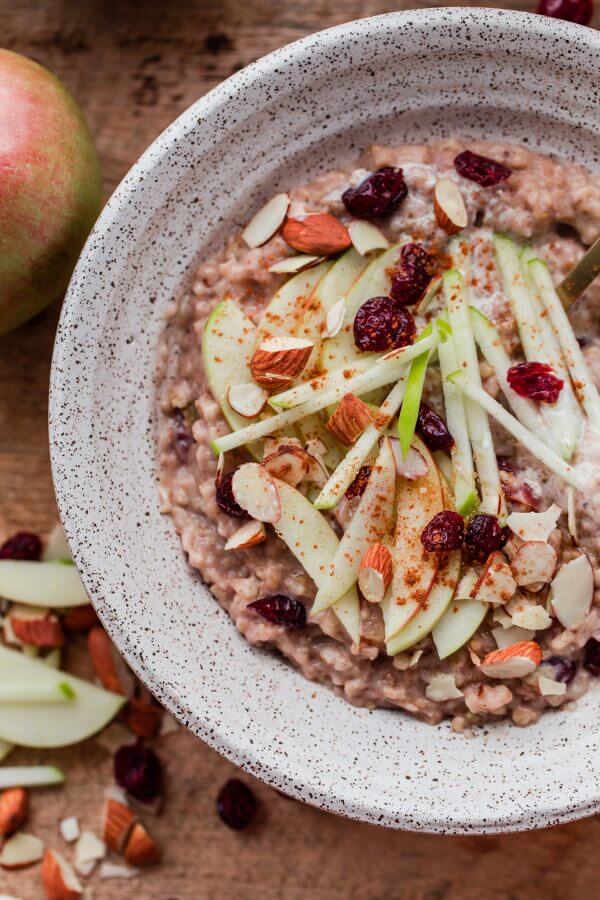 This post is in partnership with Bob's Red Mill.
We're busting out the slow cookers today for the world's easiest breakfast! I double-checked the recipe archives and it has been approximately seven months since I shared a slow cooker recipe.
When it comes to weekday breakfasts, I'm quite possibly the laziest cook on the planet. Coffee is the first order of business, and food comes second. Don't get me wrong, I love breakfast. More specifically, I love hot breakfasts, particularly in the fall and winter months.
In college I would regularly make myself eggs or banana oatmeal before heading to class (mind you, this was upstate New York, so hot breakfasts were basically required in order to maintain body temperature). But growing up, there was always a fine line between sleeping more and eating breakfast. I was willing to set aside around 15 minutes for preparing breakfast and that was my limit.
Old habits die hard.