10 Recipes to Make This Fall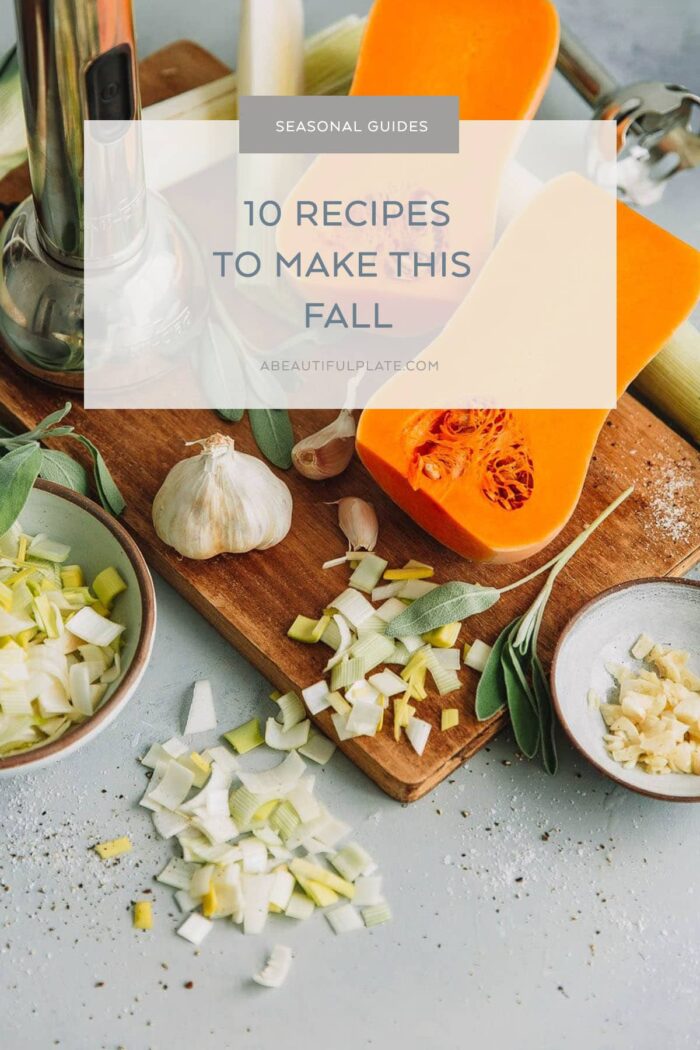 Temperatures are cooling, the leaves are falling, and the holidays are seemingly just around the corner! This is my favorite times of year to spend time in the kitchen. Whether it's making hearty braises, soups, or baking more regularly, fall offers the opportunity to slow down and enjoy cozy meals around the table.
With that said, today I'm sharing 10 favorite seasonal fall recipes! I've included several long-time reader favorites, newer creations, and a handful of hidden gems (that deserve a bit more love, if I do say so myself!).
If you have the opportunity to make any of these recipes in the weeks ahead, I'd love if you could take a minute and leave a recipe review or star rating! Thanks in advance for your support and feedback! ⭐️
---
10 Recipes to Make This Fall: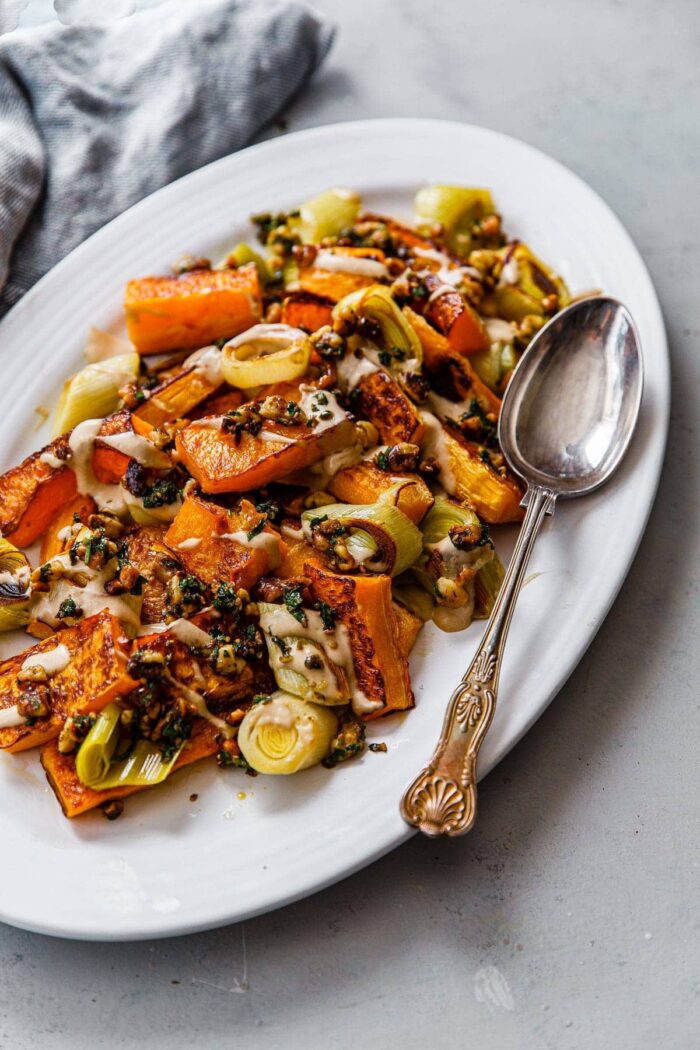 If you're looking to mix it up, you have to try this roasted butternut squash and leek side dish. It is essentially a fall variation of this reader favorite roasted cauliflower recipe. A great way to break out of the typical flavor ruts this season! If you're feeling bold, consider adding it to your Thanksgiving Day menu.
Reader Review: "Made this for dinner tonight and served it on top of some simple French lentils – so delicious and surprisingly filling!" – Abby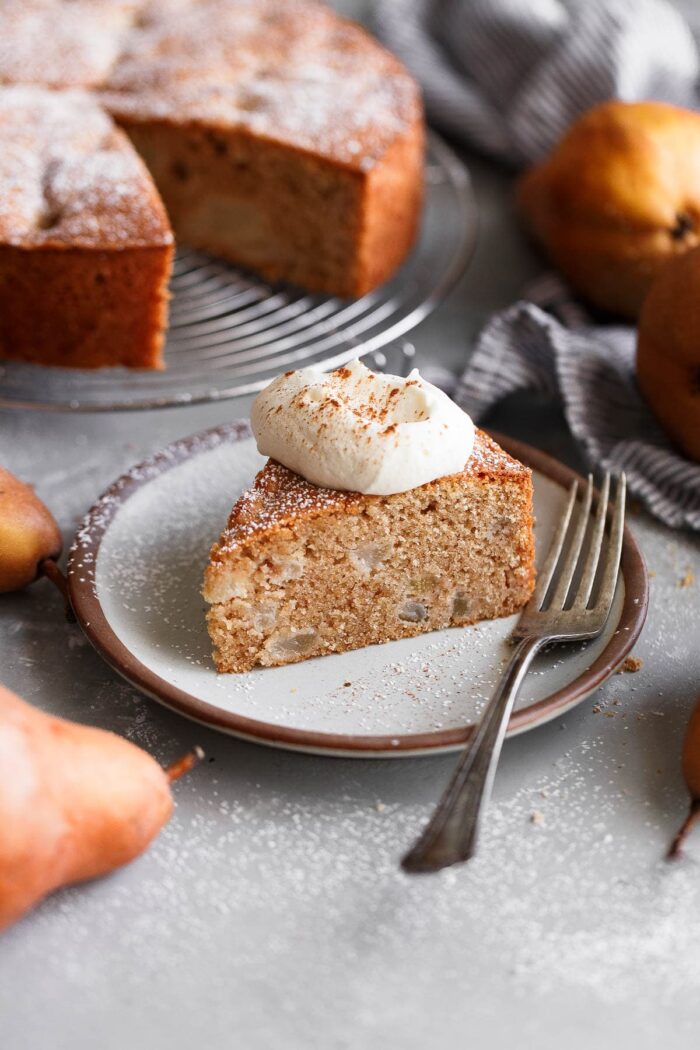 If I'm being honest, pears don't get nearly enough attention in the baking world! This delicate, extremely tender spiced pear cake (one-layer for maximum ease!) is sure to become an instant hit. It is studded with pear chunks and infused with cinnamon, clove, and ginger.
Reader Review: "Holy Canolis. I just made this. An hour ago. It made the house smell amazing. And it tastes even better!!! The crumb it's so light and fluffy!!!!! I can't take it. I made two." – Marisa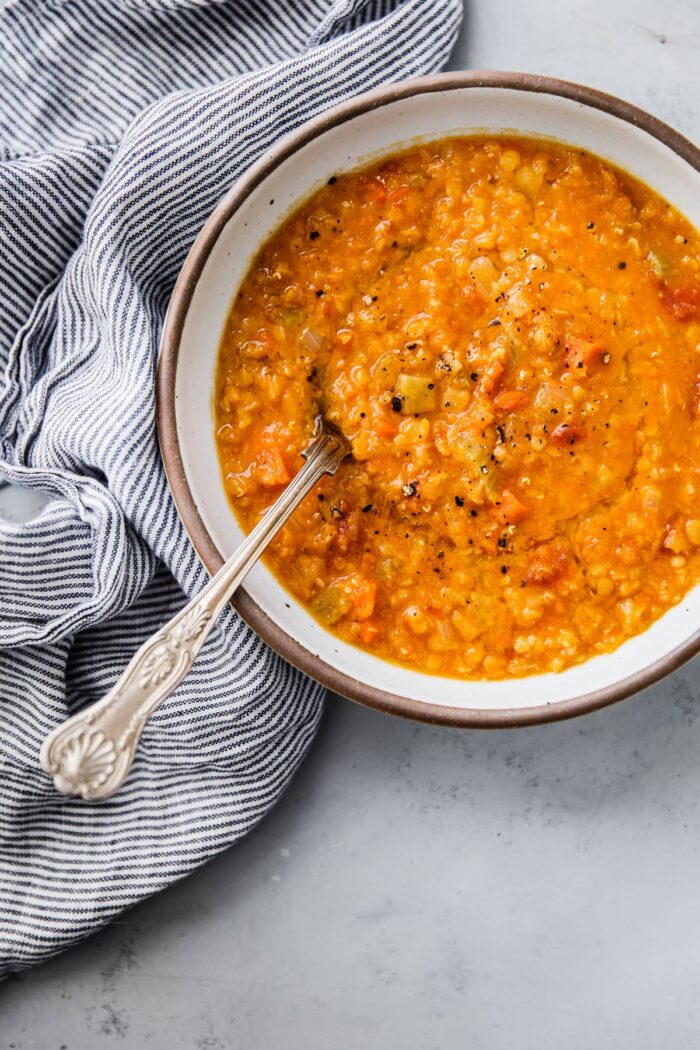 We make this soup all the time, but it is particularly satisfying once the temperatures start to dip. Easy to make, nutritious, extra hearty, and makes for wonderful leftovers. Serve with crusty sourdough bread and dinner is served!
Reader Review: "This soup has become a family favourite! Thank you so much. It is absolutely delicious. I always pair it with homemade sourdough bread"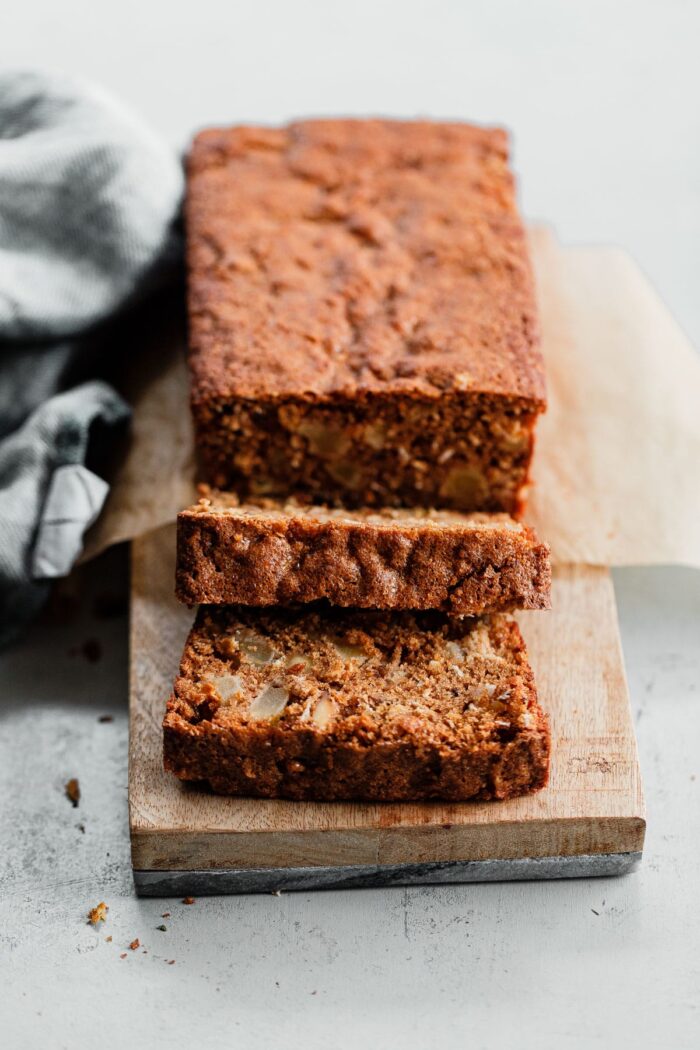 If you have an abundance of apples on hand and are looking for an easy baked good to make, this apple oatmeal quick bread is lovely and tastes just as good (if not better) a day or two after baking.
Reader Review: "Thank you for this fantastic recipe. I made it two days ago and it gets better and better as time goes by."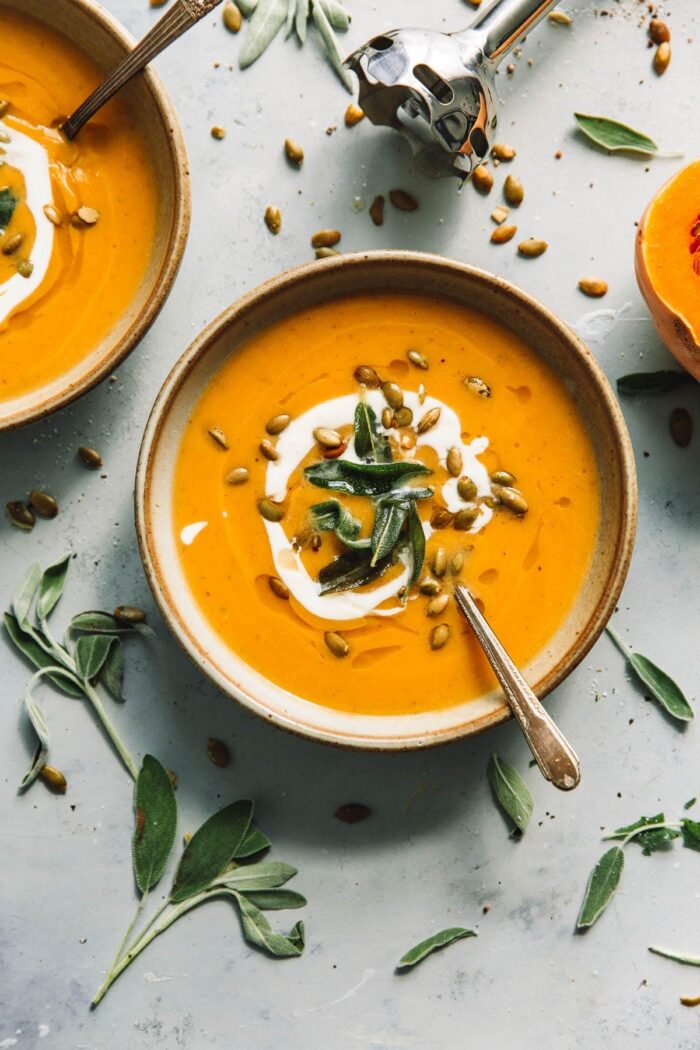 Never underestimate a really great pureed soup! Infused with other aromatics, including leek, garlic, and fresh sage, this naturally creamy butternut squash soup is elegant and flavorful, but simple to prepare.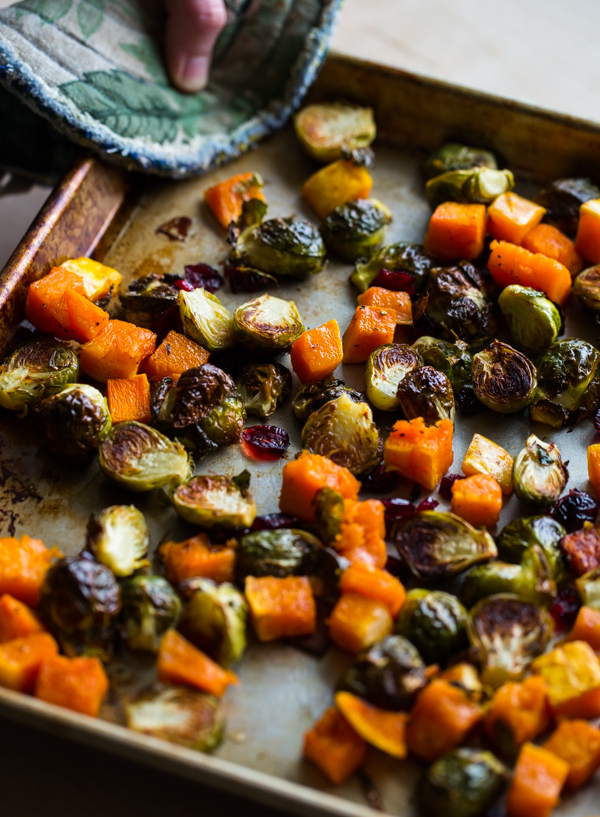 It wouldn't be fall if I didn't mention this roasted Brussels sprouts and squash recipe! I can't tell you how many people have told me that this dish has earned a permanent spot on their holiday table. The addition of Dijon vinaigrette and dried cranberries make it shine.
Reader Review: "My favorite Brussels sprouts recipe! I've made it several times for family celebratory dinners!"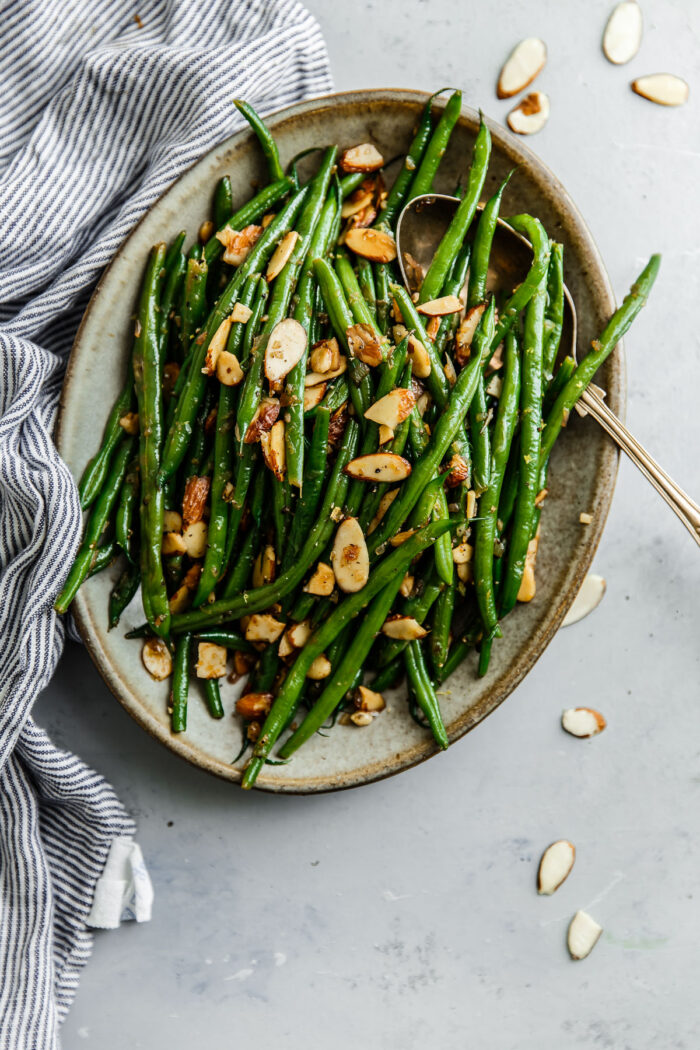 Another delicious, elegant vegetable staple for the holidays! This dish goes with just about everything. I've even included make-ahead tips in the recipe in case you're looking to avoid last minute cooking.
Reader Review: "I made this recipe for a large family dinner, triple recipe, they were a HIT!!! Can't wait to make them again such a simple delicious recipe!"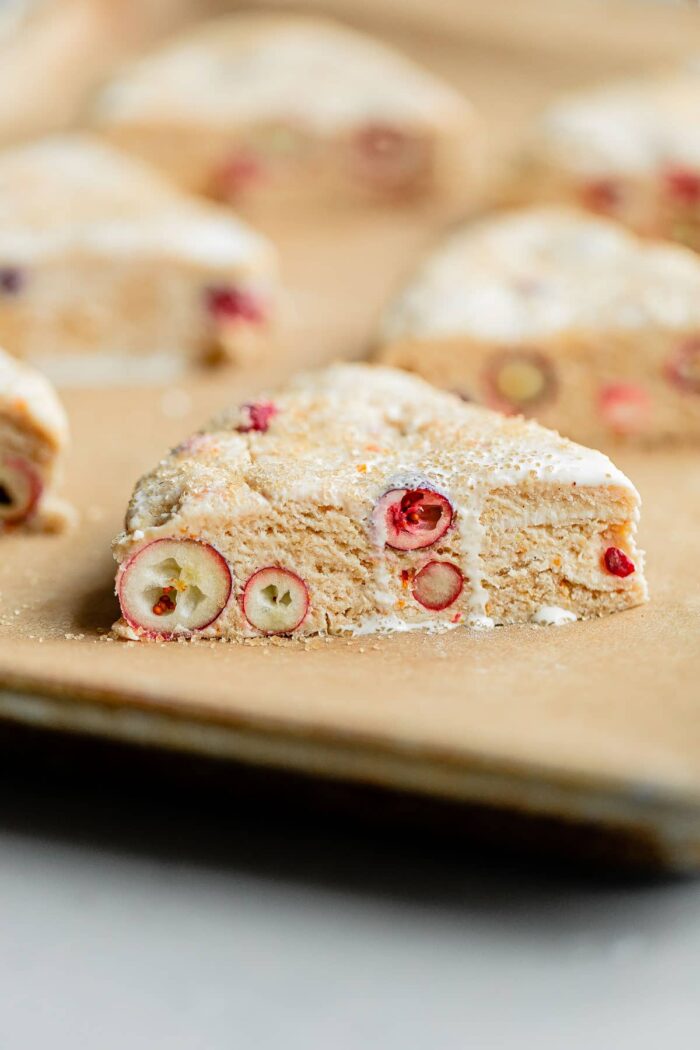 There's nothing like a good, flaky, buttery homemade scone! These are studded with fresh cranberries, orange zest, and topped with an orange glaze for an extra dose of decadence.
Reader Review: "These were awesome! I used Miyokos butter and coconut cream for my vegan peeps. Thank you!" – Shelly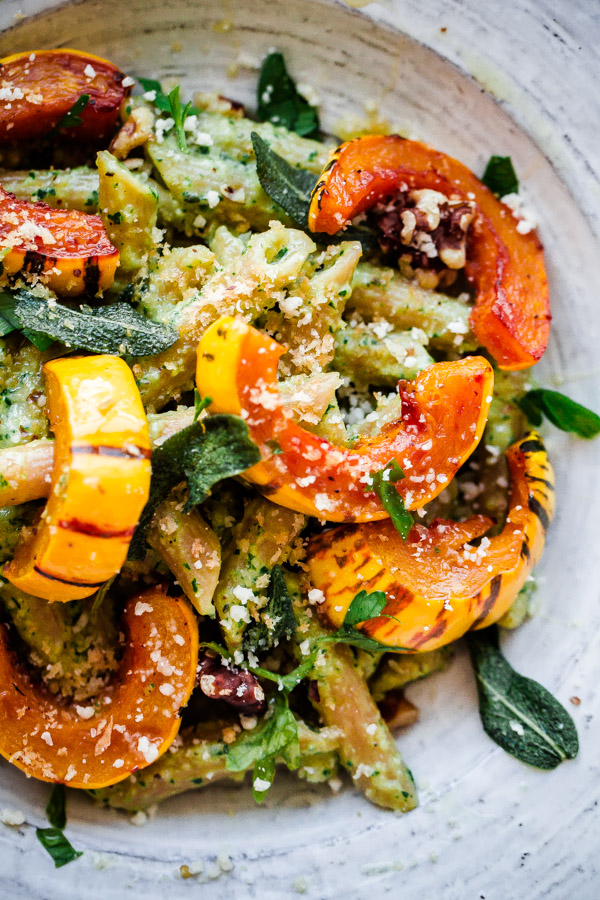 This cozy fall pasta gets its wonderful flavor from a homemade walnut sage pesto. The whole thing is topped off with roasted delicata squash. It adds a touch of sweetness and caramelization to every bite, and you don't even have to peel it!
Reader Review: "This was great. I didn't have any parsley on hand and the pesto was still good with just the walnuts and sage (and olive oil)"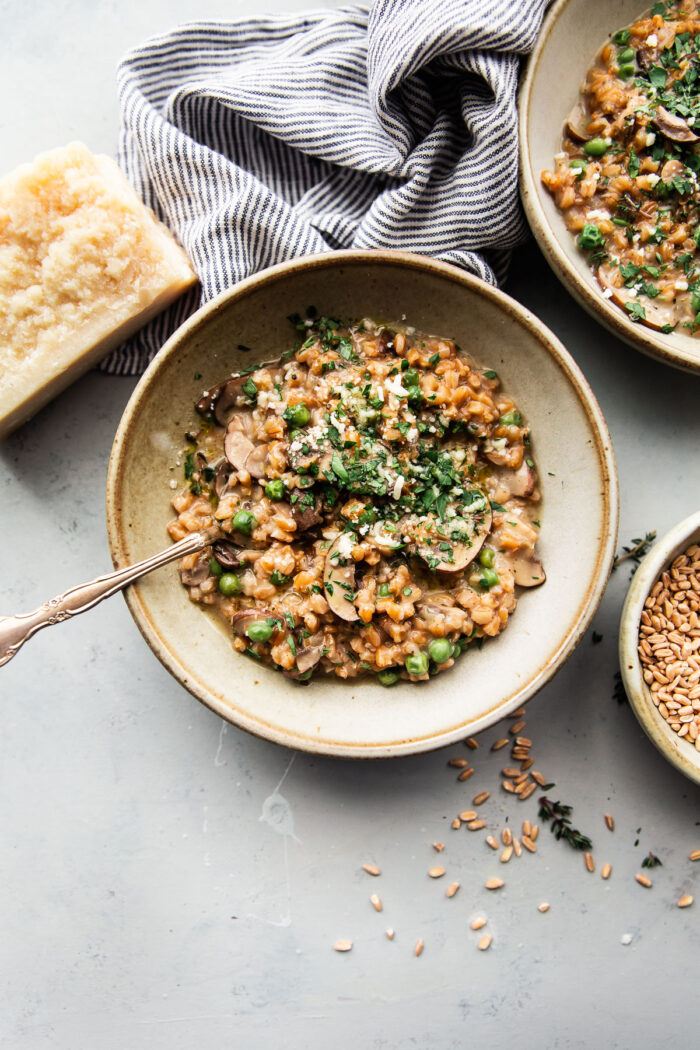 Nothing says cozy comfort food like a big pot of risotto. This variation is made with nutty, chewy farro grains, which allows it to hold up extremely well and makes it extra forgiving in the kitchen.
Reader Review: "Made this recipe tonight and I am so happy with how it turned out! Such a delicious meal and the recipe was so simple. Definitely will be making again!"
---
For more recipe inspiration, check out my other fall recipes and favorite Thanksgiving dishes!
This post contains affiliate links, which means that I make a small commission off items you purchase at no additional cost to you. Please read my
privacy policy
for more information.