10 Recipes to Make This Fall
This post contains affiliate links.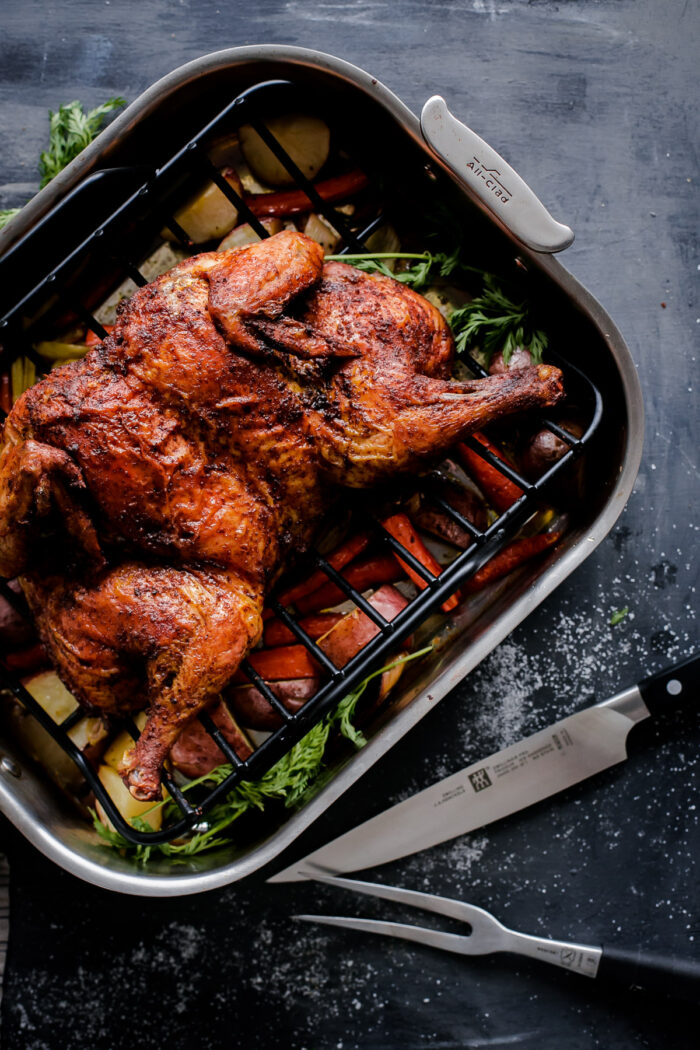 Hello! I'm breaking the radio silence! After entertaining my parents in Chicago the other weekend, I came down with the worst cold last week. Like, I could barely get out of bed for two days. Headache, sore throat, horrible congestion, zero energy. The works.
Anyway. I'm still hacking up a storm, but I wanted to drop by and officially ring in the beginning of the season with a round-up of fall recipes for you to bookmark and turn to in the coming weeks.
We have a few reader favorites in here, some newer creations, and a handful of hidden gems that deserve more love and attention (if I do say so myself!). I can't wait for the weather to finally cool down and start working with fall ingredients! It's my favorite time of year to be in the kitchen.
---
10 Recipes to Make This Fall: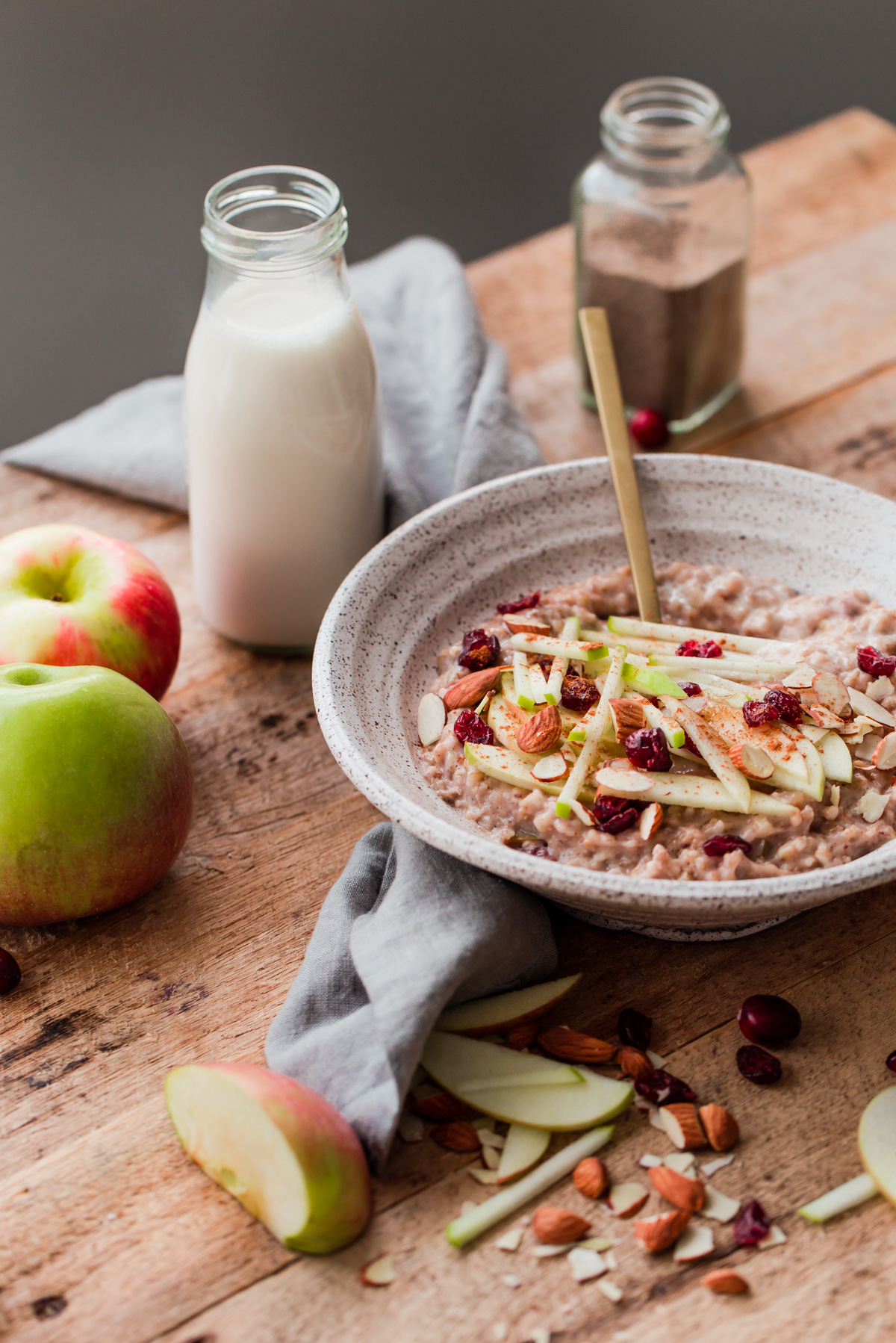 If you're looking for ultimate healthy breakfast ease, these slow cooker steel cut oats might be one of my easiest recipes. You can prep everything right before you go to bed and wake up in the morning to smells of warm cinnamon and cooked apples. I can't stand eating hot oatmeal in the summer, but come fall, I love it. If your slow cooker has a 'keep warm' function, it also works really well for households with varying wake-up times because everyone can grab a bowl as they come and go.
"This one hits all the right notes, the flavor is awesome and it makes enough that I can freeze in single portion containers and eat whenever I'm in the mood for oatmeal." – Cat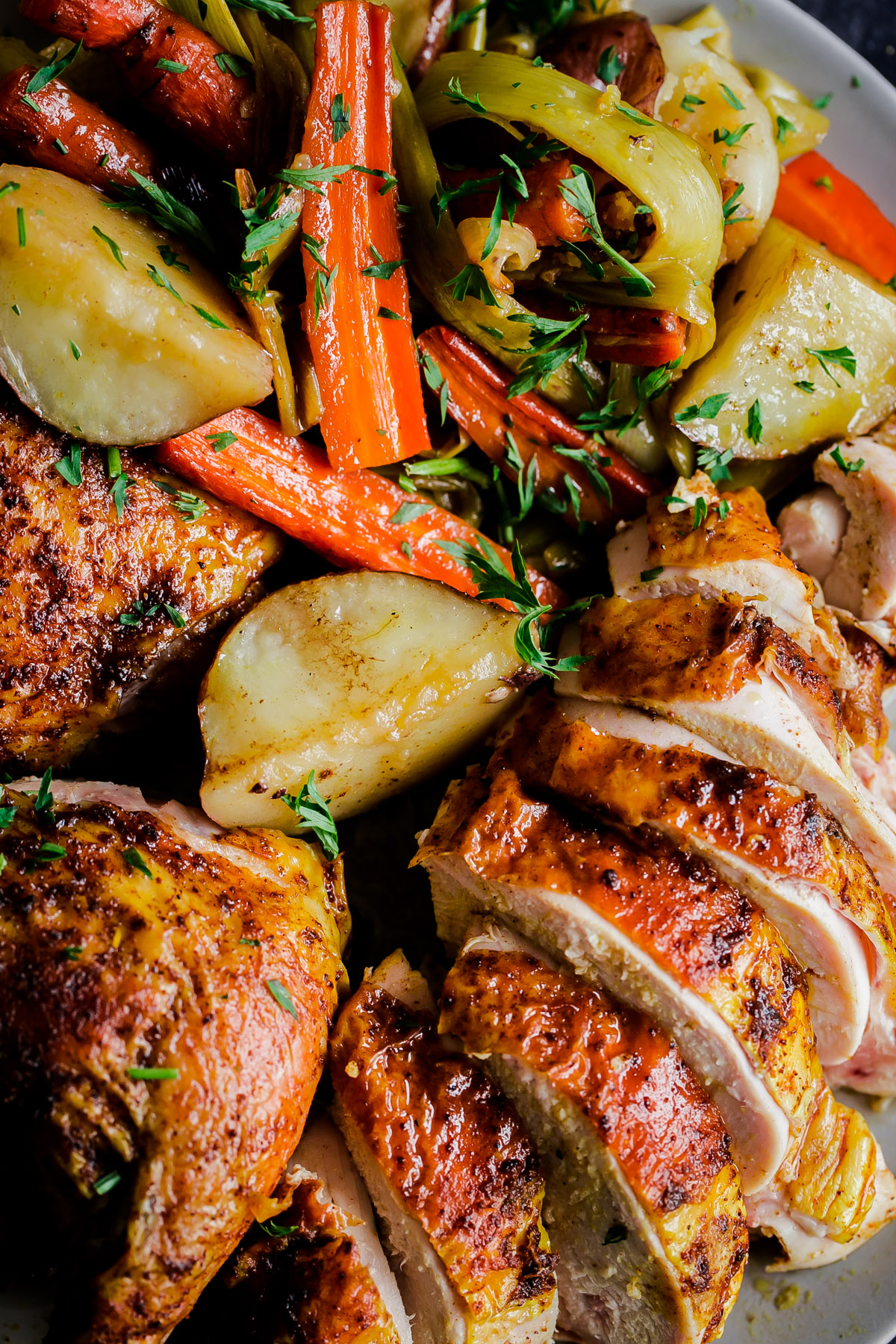 The flavors of this dish stray far from your average roast chicken dinner, but the final result is just as comforting as the classic. I keep a small container's worth of this Middle Eastern spice blend on hand for seasoning throughout the year. It goes well with everything!
By throwing vegetables and potatoes in the bottom of the roasting pan as the chicken roasts, you're left with a one-pan dinner that practically cooks itself. Be sure to check out this how to spatchcock a chicken tutorial if you're feeling intimidated by the process. It's very straight-forward and I promise, you'll never want to roast a chicken any other way again once you try it.
"We just made this tonight. It was so amazing. We grilled it on the barbecue instead of baking in the oven and served with a couscous salad and grilled vegetables tossed with olive oil and one teaspoon of the spice rub." – Andrea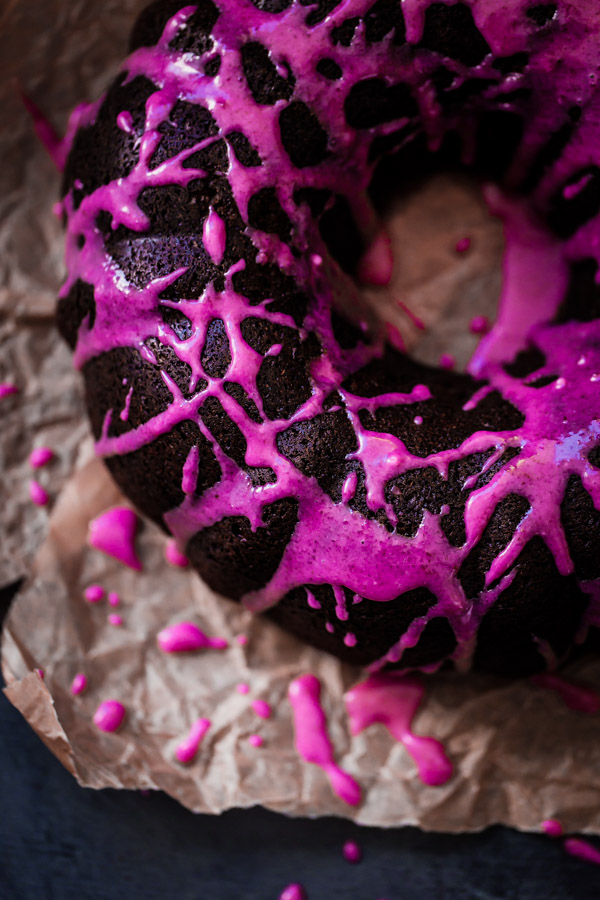 This is the recipe that started my beet obsession last year! This chocolate beet bundt cake is moist and couldn't be easier to make. The chocolate flavor is a little bit more on the delicate side. While I love a rich dark chocolate as much as the next person, this lightens up the cake a lot and makes you want to keep coming back for another slice. I also love the spooky effect of the naturally colored beet glaze, which gives a nod to Halloween, but still is fun for any casual celebration or get-together.
"This is a delicious cake!" – Bridget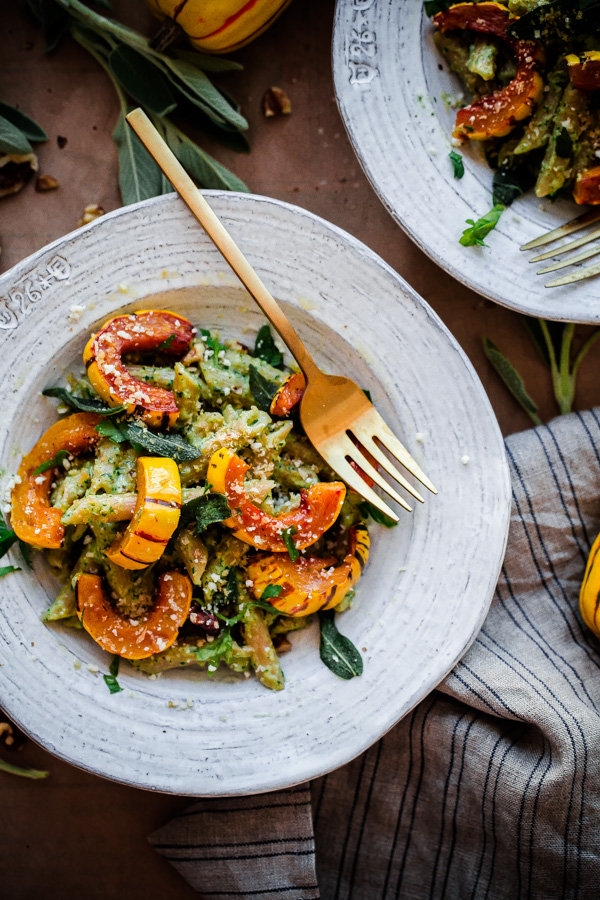 Sage is the ultimate fall herb. I can't smell it without being reminded of all of my favorite holiday dishes. This cozy fall pasta gets it's wonderful flavor from a homemade walnut sage pesto. A boost in flavor comes from the use of toasted walnut oil (you can use olive oil as well). The whole thing is topped off with roasted delicata squash. It adds a touch of sweetness and caramelization to every bite and happens to be one of my favorite winter squashes to work with because you don't have to peel it. The skin is edible!
"I can't stop smiling with every bite! I am eating this right now and I am loving every flavor." – Amanda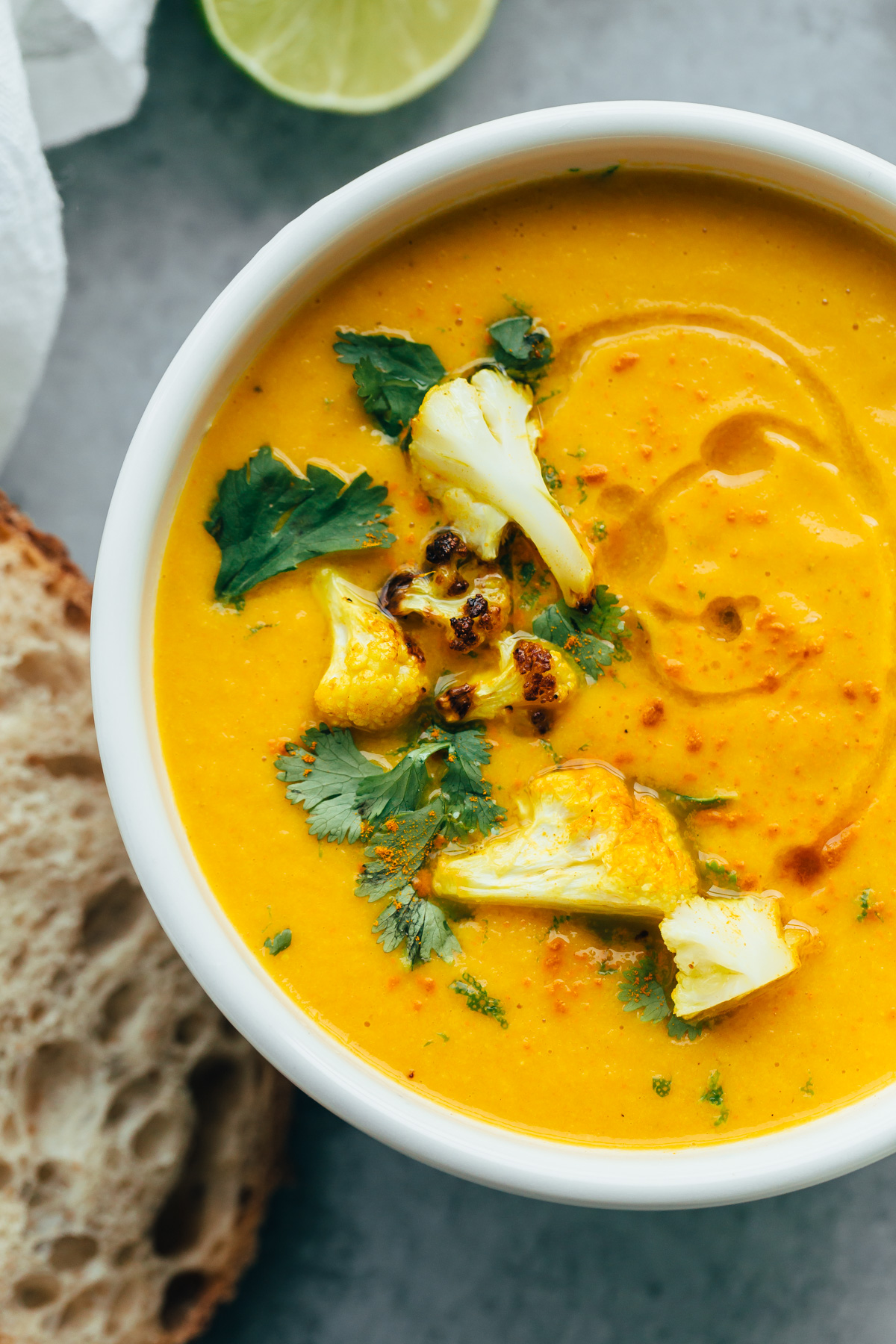 This is one of the newest soup recipes to grace the blog that I can't wait to make again this year. Since cauliflower is relatively bland on it's own, this recipe calls for roasting the cauliflower florets with ground turmeric prior to putting everything together on the stove. Carrots and celery add additional heft and nutrients. Fact: my patience and interest in preheating the oven skyrockets in the fall months.
Thai red curry paste, fresh ginger, and coconut milk give the soup a unique twist that will keep you coming back for more.
"Made your soup for dinner on a cold snowy night and it was delicious and comforting." – Celia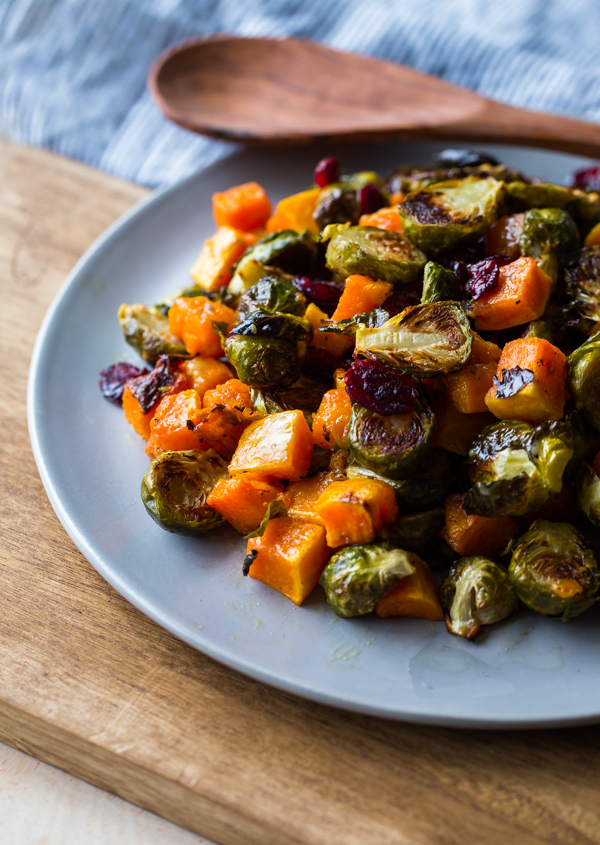 Ok, I'm going to sound like a broken record for sharing this recipe with you yet again, but this roasted Brussels sprouts and squash side dish is the most-loved fall recipe on this blog. By all of you, not just me! It sounds so basic and simple (and, well, it sort of is!), but the addition of the Dijon vinaigrette and dried cranberries make it shine.
I can't tell you how many people have commented on that post saying that they've made this recipe for Thanksgiving year after year. Even the Brussels sprout skeptics (and previous haters) have gone crazy over this!
"Made these for Thanksgiving dinner. They were a huge hit and will go onto our holiday menu favorites list." – Jayn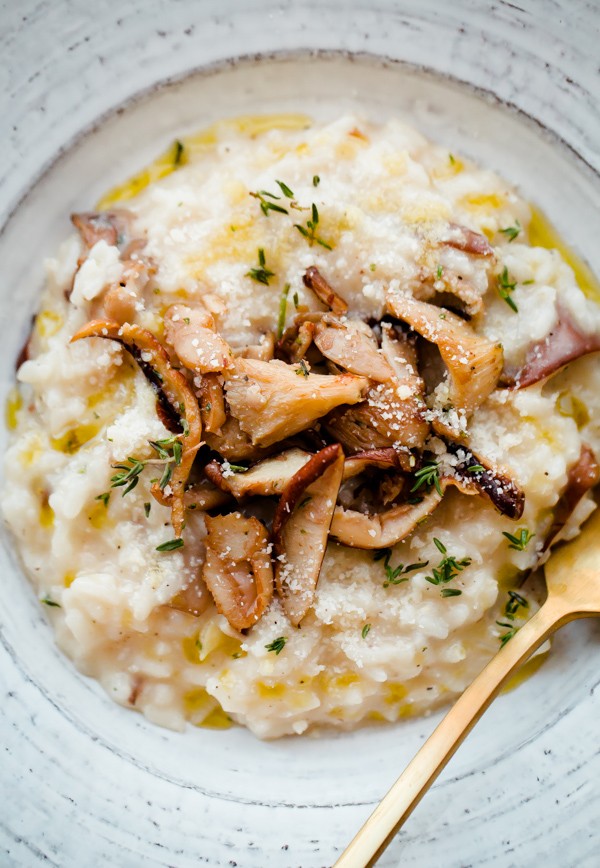 Classic risotto is prepared by toasting Italian short-grain rice and gradually adding hot broth, allowing the liquid to completely absorb in stages. It requires patience and a lot of stirring. As the risotto cooks, the starch from the rice is released and helps produce the creamy texture that everyone has come to know and love.
While risotto is one of my favorite Italian dishes of all time, you'd have to pay me to stand over my stove top for 45 minutes in the summer months to make one. I just can't do it. This version turns to a handy Cook's Illustrated tip, which allows you to make almost-as-creamy risotto with half the work and just a few stirs! And let's face it, there's nothing better in fall than sautéed mushrooms with fresh thyme.
"This was a delicious dinner on a day when I really needed some comfort food. I used veggie broth instead of chicken, but otherwise followed the recipe." – Vivian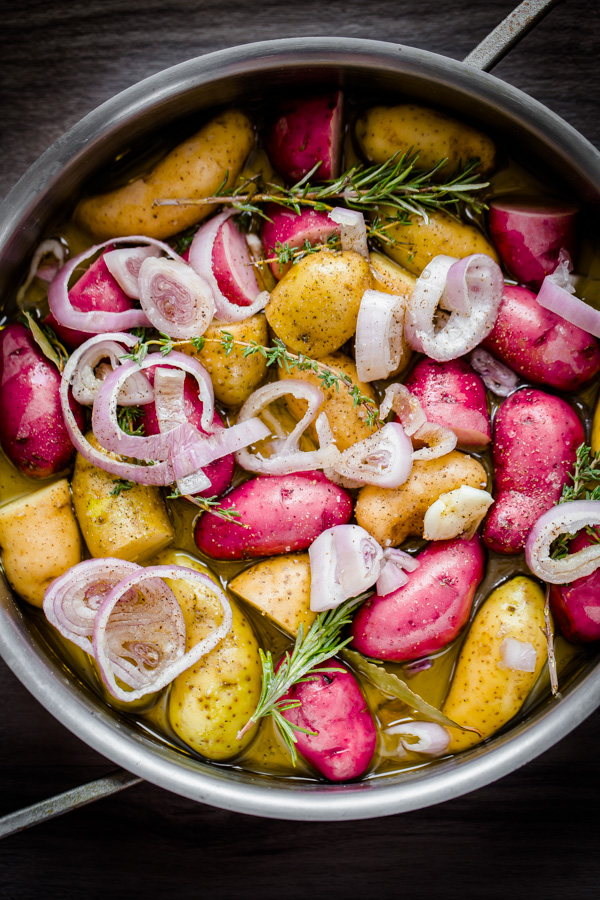 These braised fingerling potatoes don't get nearly enough love on the blog and I'm here to bring them back to your attention! If you've never thought to braise your potatoes, I'm here to convince you to give it a try!
This dish can be prepared in just over 30 minutes, requires practically zero prep time, and calls for less than 15 minutes of active cooking time. It also doesn't require the use of an oven, which is sort of essential during the upcoming holiday season when you have to juggle cooking or roasting a million things at once.
"This is for sure going on the Thanksgiving menu this year." – Rachel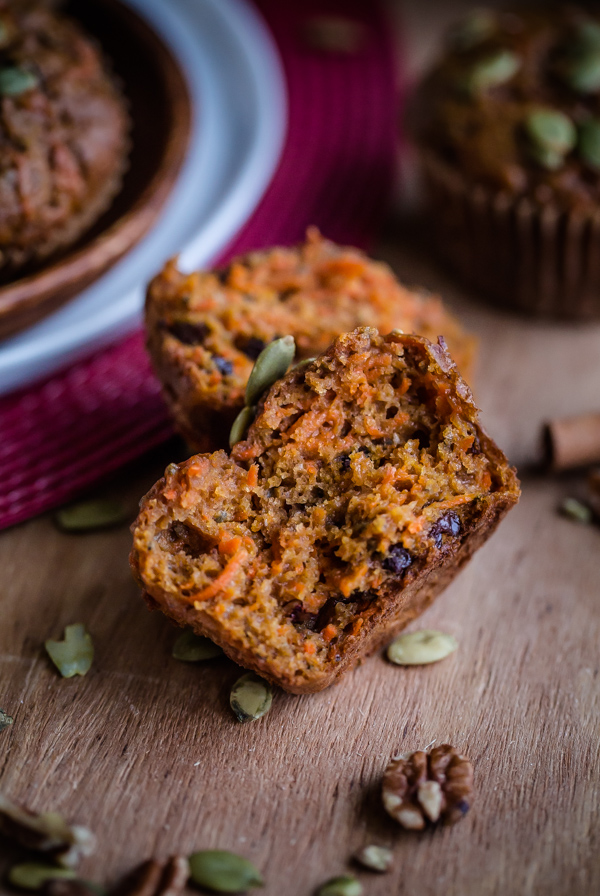 If I had to name my favorite pumpkin recipe on the blog to date, the winner would be these healthy pumpkin carrot muffins or these pumpkin chocolate chunk espresso muffins. Please don't make me choose. I love them both a lot.
If you're looking for something on the healthier side, these pumpkin muffins are packed with good-for-you ingredients: chia seeds, pumpkin seeds, pecans, and tons of grated carrot. This recipe produces extra-moist muffins that hold up for an extremely long time. They sort of a remind me of a better version of a morning glory muffin!
"OMG these muffins are amazing. So delicious. I doubled the recipe the first time, then ate 2, and went back in the kitchen to make more so that I wouldn't have such a hard time sharing them. They're so yummy!" – Lauren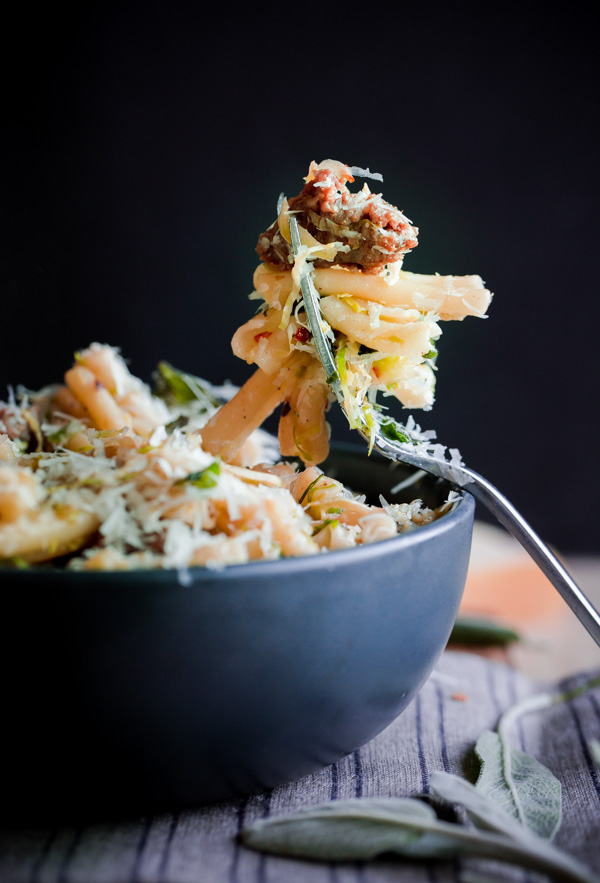 If there was ever a fall recipe that deserved a little more love, it's this pasta with Brussels sprouts, sage, and pork sausage. It is so comforting and delicious. I really can't say enough good things about it. Shredded Brussels sprouts (sliced thinly in my food processor) are my favorite way to bulk up winter pastas with vegetables and healthy fiber. They wilt down and almost become creamy once cooked.
Who else wants a second edition of Brussels sprouts week on the blog? [Raises hand enthusiastically].
"I made this last night for dinner and it was delicious! My husband, who is a self-proclaimed brussel sprouts hater, totally loved it and was amazed when I told him there were brussel sprouts in it." – Sarah
This post contains some affiliate links, which means that I make a small commission off items you purchase at no additional cost to you. Please read my
disclosure policy
for more information.