10 Healthy Make Ahead Meals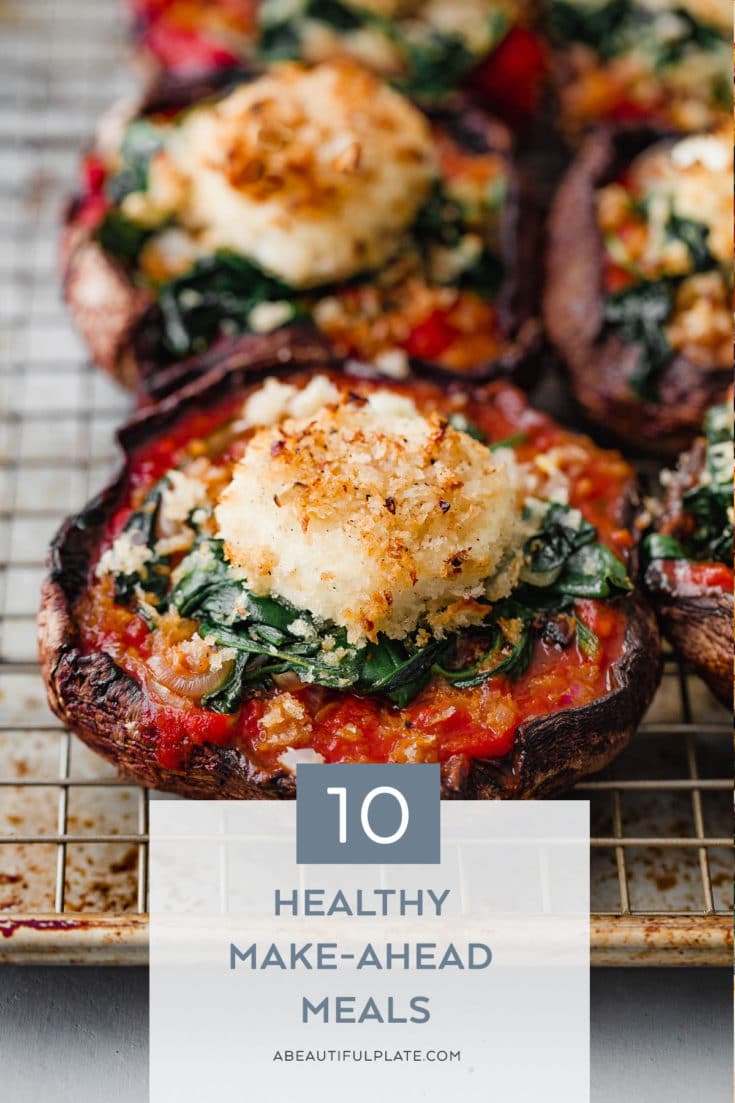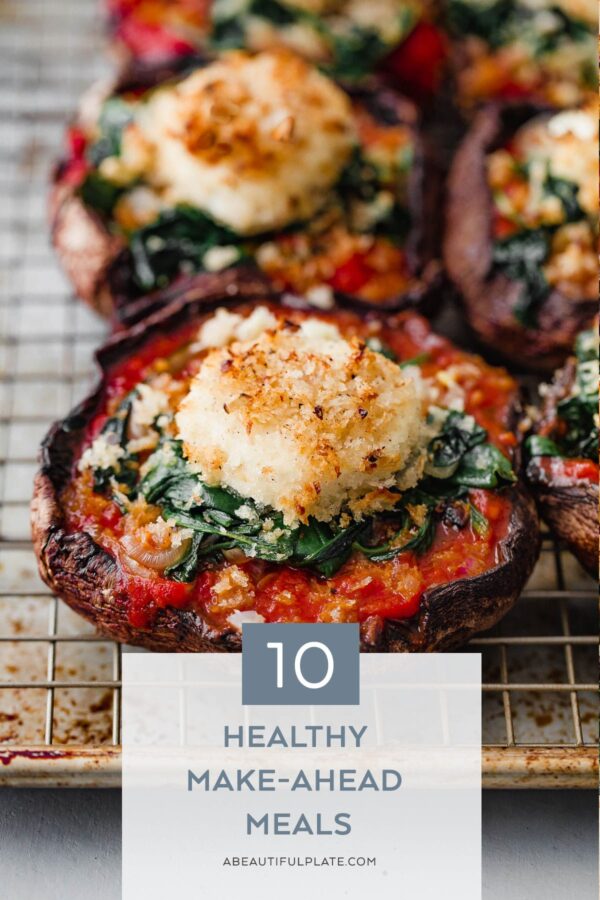 Since it has been a while since I shared some nutritious savory recipes, I thought I would pop in with some healthy make ahead meal inspiration!
These are the types of recipes that I love to turn to during the busy holiday season. Hearty, wholesome meals that can be prepped almost entirely ahead or made even easier with a few basic tips. One of my goals for the next year is to share more main course recipe ideas (along with make ahead tips).
I'm always on the look out for cozy, satisfying, healthy meals this time of year, and these next 10 recipes check all of those boxes. While many of these recipes come together quickly or without much hands-on time regardless, I've included some shortcut and preparation tips to make each one more weeknight-friendly.
If you're looking for more inspiration, be sure to check out these other heathy winter recipes for more ideas!

Vegetarian, Gluten Free
This vegetable heavy soup is based on a lentil minestrone that my mom made for me and my sisters growing up, except it has been made extra time-friendly with the help of a slow cooker. It is hearty and extremely filling, yet won't make you feel weighed down at all.
Make-Ahead Tip: Soups almost always taste better the second day, so I recommend prepping this soup over a weekend and enjoying it all week long. Feel free to prep the chopped vegetables and place them in separate containers in the refrigerator the day or night before, then throw it all in the slow cooker before you leave for work! This soup also freezes very well – just allow to thaw completely in the fridge before reheating, adding an additional splash of broth to thin if necessary.
Reader Review: "Just made this soup during the blizzard here in NY. Cannot wait to have it for dinner!!! My whole apartment smells amazing from this soup. Thanks!" – Lauren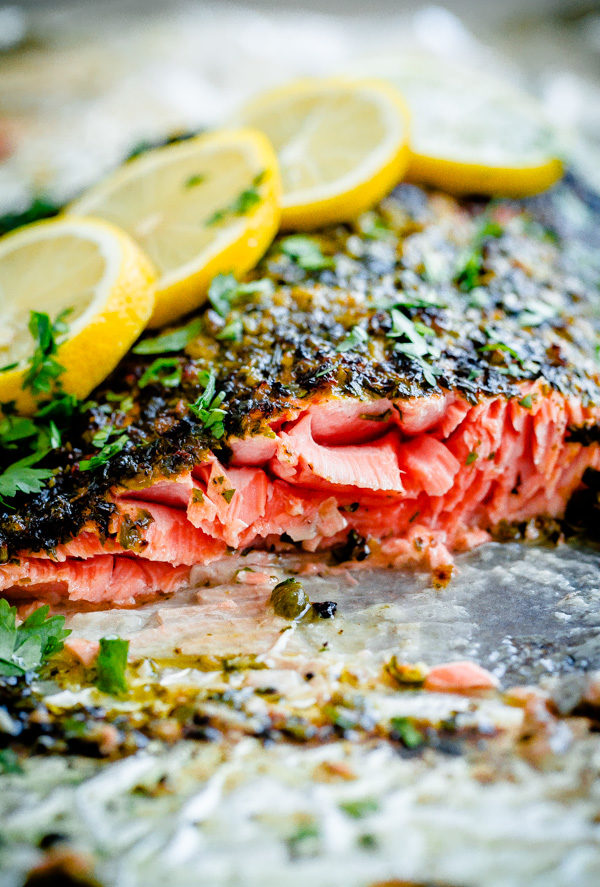 Gluten Free, Dairy Free
I love broiled salmon, especially when its topped with vibrant herbs, citrus, and lots of flavor. This salmon is all of that and more. Chermoula is actually a North African herb pastetraditionally made with a combination of chopped fresh herbs, garlic, lemon juice, and toasted spices. In many ways, it is similar to a fresh chimichurri sauce in that it is usually served with grilled meats or seafood.
Make Ahead Tip: Combine the chermoula sauce (leave out the cilantro and add that just before making, as fresh herbs will be more vibrant and flavorful if picked and chopped just prior to cooking) and place in a small container in the refrigerator up to a day or two ahead. Or prep and cook the fish ahead and enjoy the leftovers the next day on a main course salad!
Reader Review: "Made this for dinner tonight, and it was delicious! So simple and easy, yet absolutely yummy! Definitely gonna make this again sometime – Patricia

Vegetarian, Dairy Free, Gluten Free
Make Ahead Tip: This hearty cauliflower chickpea curry is vegetarian, dairy free, and gluten free, which makes it perfect if you're looking for a main course and catering to dietary restrictions. Since all curries taste better with time, I recommend prepping this dish entirely and rewarming it for a quick dinner. Alternatively, you can prep the chopped vegetables to reduce prep time the day of cooking. As one reader review states, "it gets even more flavorful the next day!".
Reader Review: "This recipe is delicious and smells like heaven while it's cooking. I made it on a cold, rainy fall night when I was craving some healthy comfort food, and it was the perfect thing. This is definitely going to be a regular go-to recipe this winter!" – Tiffany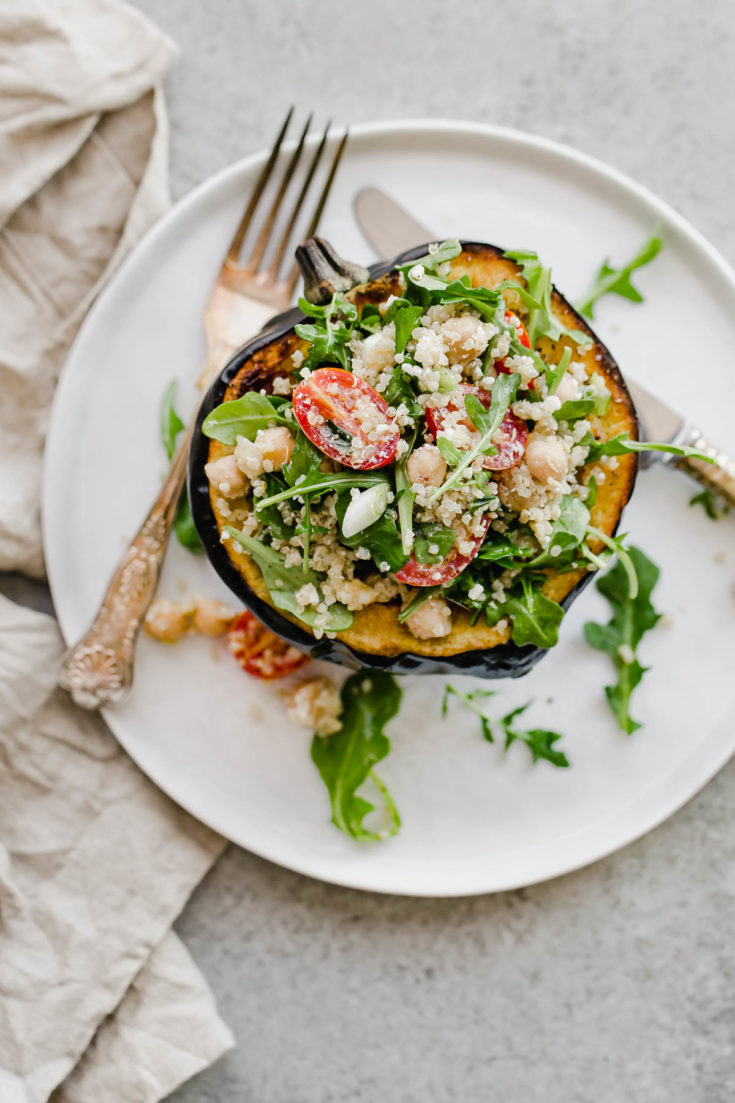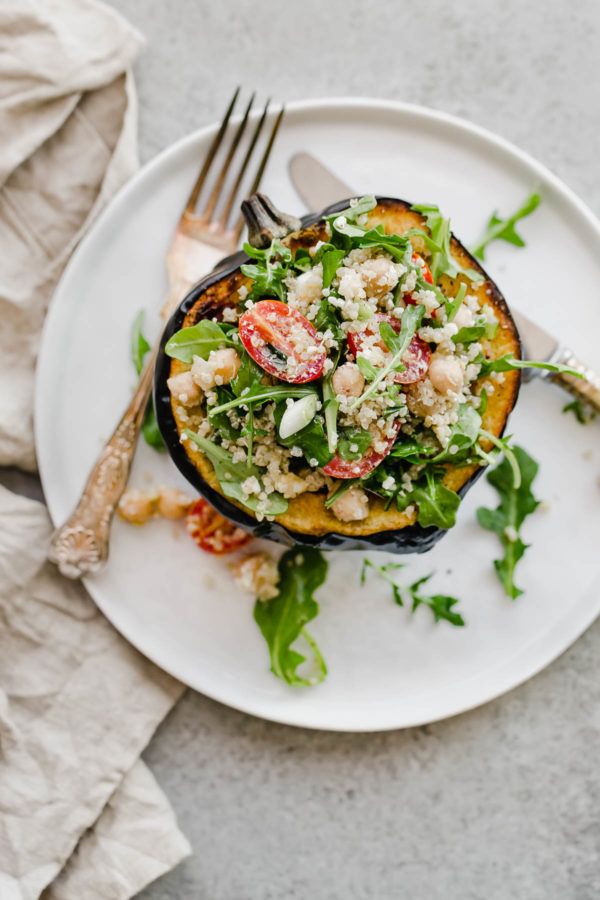 Vegetarian, Gluten Free
These stuffed acorn squash are filled with a delicious Mediterranean quinoa salad. The bright and zesty quinoa salad, which is a simple mixture of canned chickpeas, tomatoes, scallions, cooked quinoa, feta, and arugula, is balanced by the sweetness of the roasted acorn squash.
Make Ahead Tip: Roast the acorn squash ahead and rewarm just for serving (or serve at room temperature). Make a batch of quinoa ahead, prep the salad filling (without the arugula) and store in a refrigerator for a day or two ahead, and fold in the greens just before serving.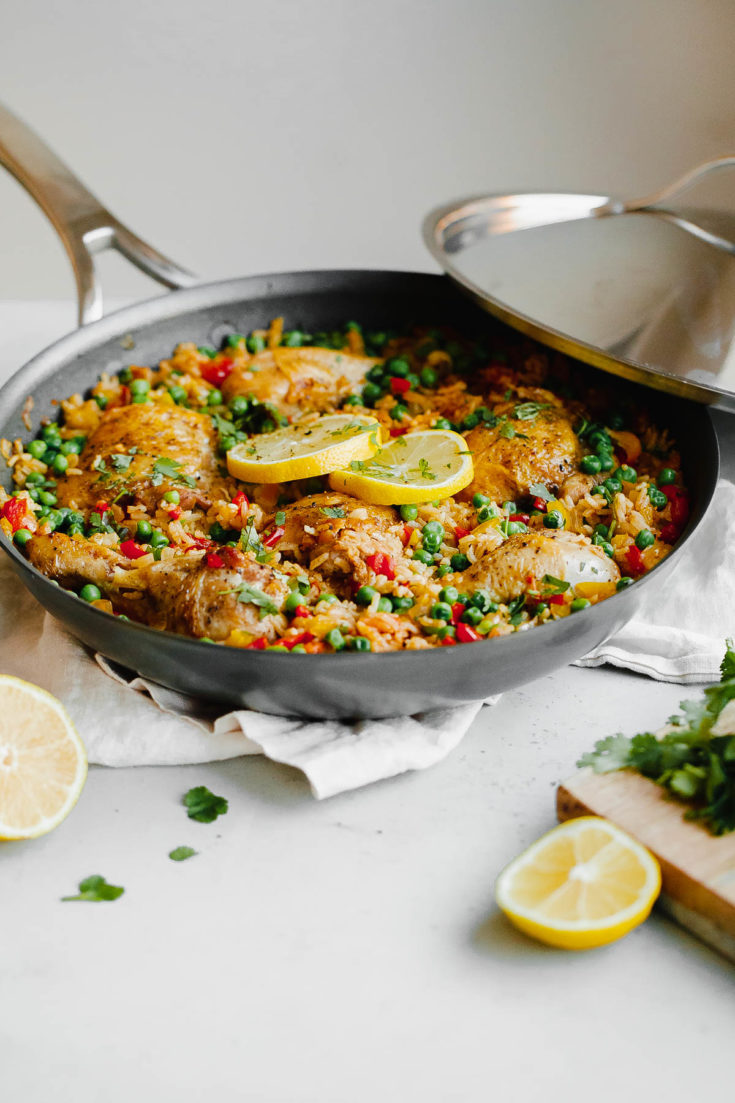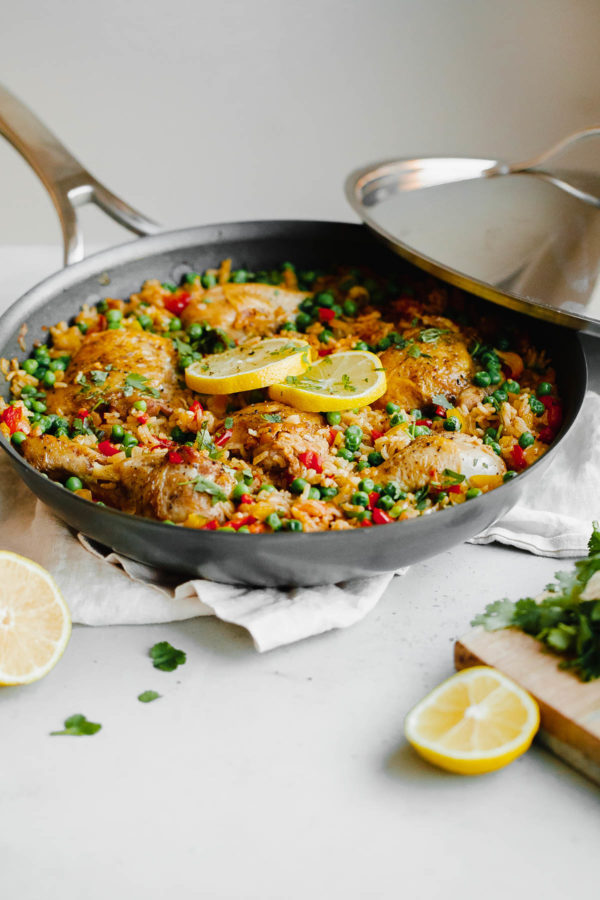 Gluten Free, Dairy Free
One of my favorite comfort meals! Arroz con pollo is a super time-friendly weeknight meal. This one is given a touch of cayenne pepper, and finished with a generous drizzle of fresh lemon juice and fresh cilantro just before serving.
Make Ahead Tip: Chop all of the bell peppers and onions a day ahead, and place in separate containers in the refrigerator. Combine the spice mixture in a small bowl and cover. This will eliminate almost all of the prep work in this recipe, and you'll be able to get this dish on the table in just 25 minutes. As an aside, this meal also makes great leftovers!
Reader Review: "This was so easy and delicioso, I made it…love the spicy kick!!!!" – Oskar

Vegetarian
One of my favorite vegetarian main courses that I've ever shared, these stuffed portobello mushrooms are a long-time reader favorite! If you haven't made them yet, add them to the menu this week! The crisp goat cheese topping takes them over the top.
Make Ahead Tip: Roast the portobello mushrooms and sauté the spinach mixture a day ahead. Place in separate containers in the refrigerator. Alternatively, you can assemble these mushrooms entirely (it is best to top them with the breaded goat cheese medallions just prior to cooking to avoid soggy breadcrumbs) and rewarm in a lower heat oven until warmed through.
Reader Review: "I made these to supplement Thanksgiving dinner for our vegetarian guests. These were amazing! Best dish in the table!" – Christine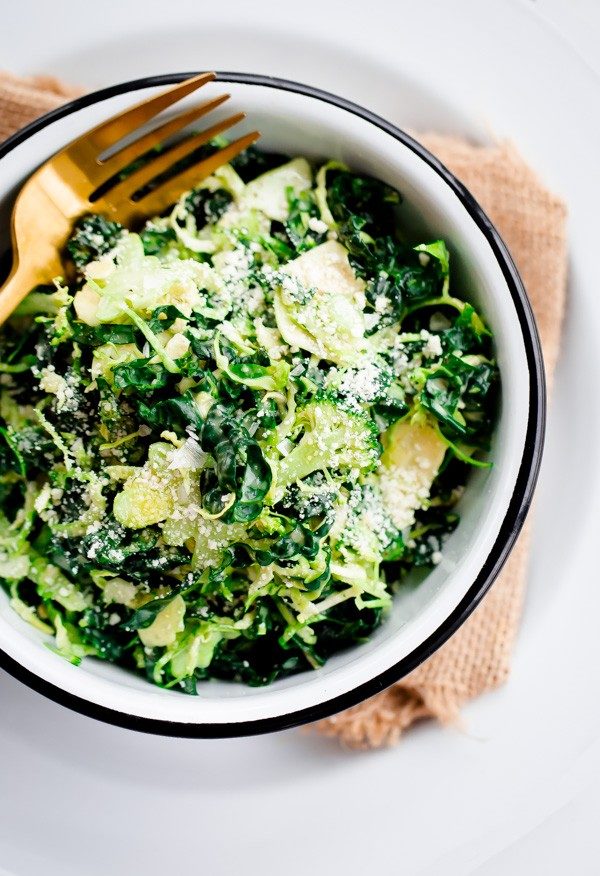 Think of this shaved salad as an updated version of a classic Caesar, but with a truffle oil twist! This salad is very filling since it contains only shaved broccoli, Brussels sprouts, and kale. However, you can make it into a main course by adding a protein of your choice: seared salmon, chicken, or whatever you prefer!
Make Ahead Tip: Shave all of the vegetables a day ahead (and place in large separate Ziploc bags) and prep the salad dressing the night before (and refrigerate, covered, in a small container). Toss everything together just before serving.
Reader Review: "I made this vegetarian by using capers instead of anchioves and tahini instead of eggs. I used cheese and less grapeseed oil (1/8 cup). It was incredible!!" – Lauren

Vegetarian, Dairy Free, Gluten Free
This colorful roasted carrot lentil salad can work as a main course (accompanied with a few slices of hearty, crusty bread), side dish, and makes great leftovers. It can be served at room temperature or cold straight from the fridge, making it perfect for making ahead!
Make Ahead Tip: Prep the entire salad (and tahini dressing in a separate container) and allow to come to room temperature just a bit before serving. Drizzle just before serving. Serve with crusty bread!
Reader Review: "This recipe was so delicious. I'm trying to get the men in my house to open up to a "one part plant" diet, so this healthy and hearty salad was a perfect endeavor. My husband actually raved about it. We had never roasted radishes before, so that in itself was life-changing. Thanks for making dinner a hit!"– Maddison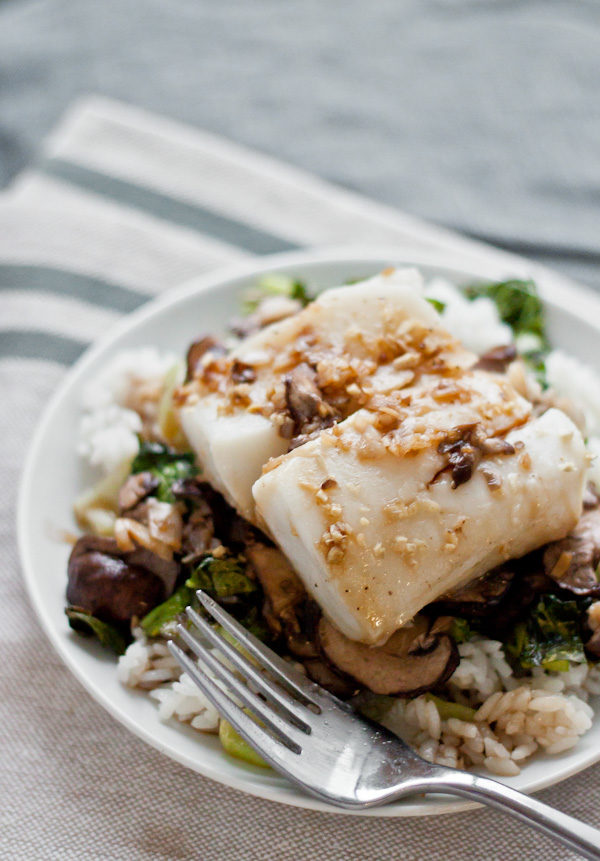 Gluten Free (Substitute Tamari), Dairy Free
This is an oldie, but a favorite and so ridiculously easy to make! This one pan seafood dinner takes almost no time to prepare, and is light, filling, and very nutritious.
Make Ahead Tip: Slice the mushrooms the day before, and assemble just before serving!
Reader Review: "I picked up Turbot on a whim (and it was reduced in price – teehee) and saw that I had most of the ingredients for this recipe. YUM!! My husband very much enjoys all fish and is generally NOT keen on mushrooms. His comment on this meal was very positive AND he really LIKED the mushrooms (which were basic white mushrooms). The fish picked up all the flavours and was just delightful. Am bookmarking this recipe for sure!!!" – Elizabeth

Vegetarian, Gluten Free
This incredibly flavorful and nutritious slow cooker curried lentil soup will make you want to curl up on the sofa under a good blanket. Flavor comes from a combination of warming spices, including curry powder, turmeric, cardamom, cinnamon, and cloves.
Make Ahead Tip: Prep the entire soup a day or two ahead and rewarm on the stove just before serving. This soup also freezes very well – just allow to thaw completely in the fridge before reheating. Add an additional splash of broth (or water) to thin if necessary.
Reader Review: "I just found this recipe and it is so delicious! Such a hearty recipe. The lemon juice gives it a great lift. Thank you so much." – Amy
This post contains affiliate links, which means that I make a small commission off items you purchase at no additional cost to you. Please read my
privacy policy
for more information.