Shaved Broccoli, Brussels Sprouts, and Kale Salad with Truffle Parmesan Dressing
Hearty shaved broccoli, Brussels sprouts, and kale salad tossed with a creamy homemade truffle parmesan dressing!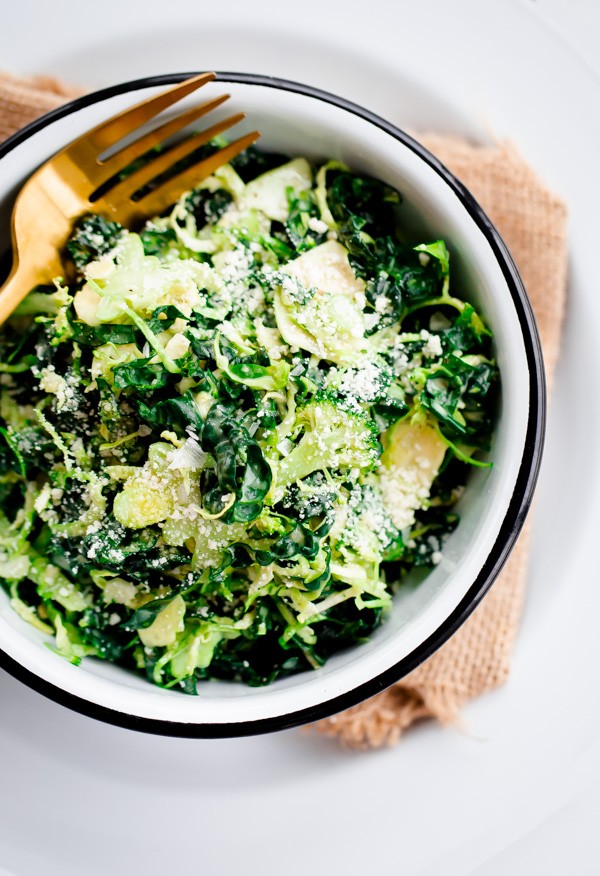 If any week calls for a hearty, veggie-filled salad, it is the week after Halloween. Am I right?
Thankfully, I have zero trick or treaters visiting my door (both a curse and blessing of apartment living, because who doesn't want an excuse to buy bags of their favorite candy?). Trust me, if I did, I would be devouring it by the handful. Self-control is not my strong suit.
We could all use a little more salad in our lives right now. Today's salad was inspired by one of my favorite spots in our new neighborhood, The Allis at Soho House. I'll sometimes walk there on a gloomy Chicago afternoon to plant myself at a table, grab a coffee, work on my computer, and do a healthy amount of people watching.
Occasionally, I'll treat myself to a small lunch.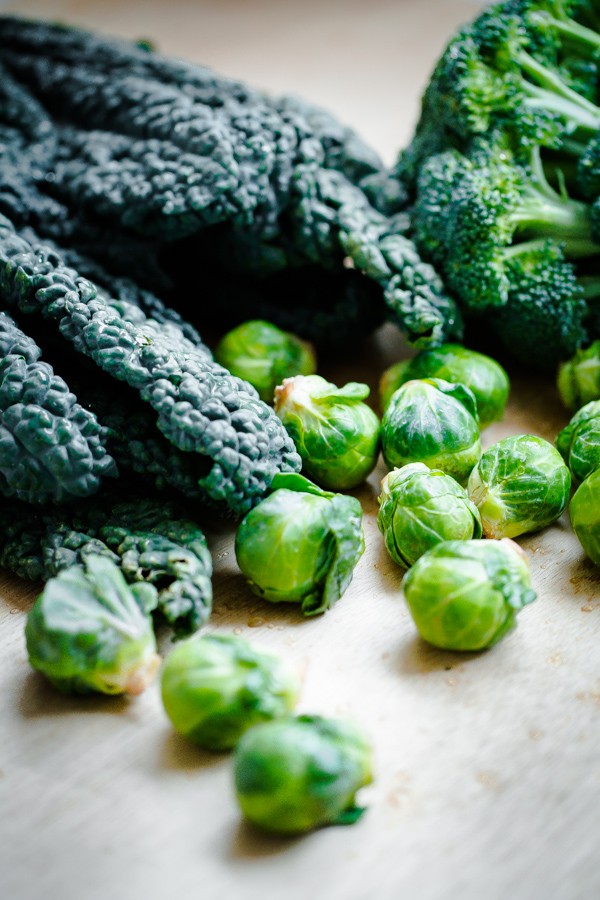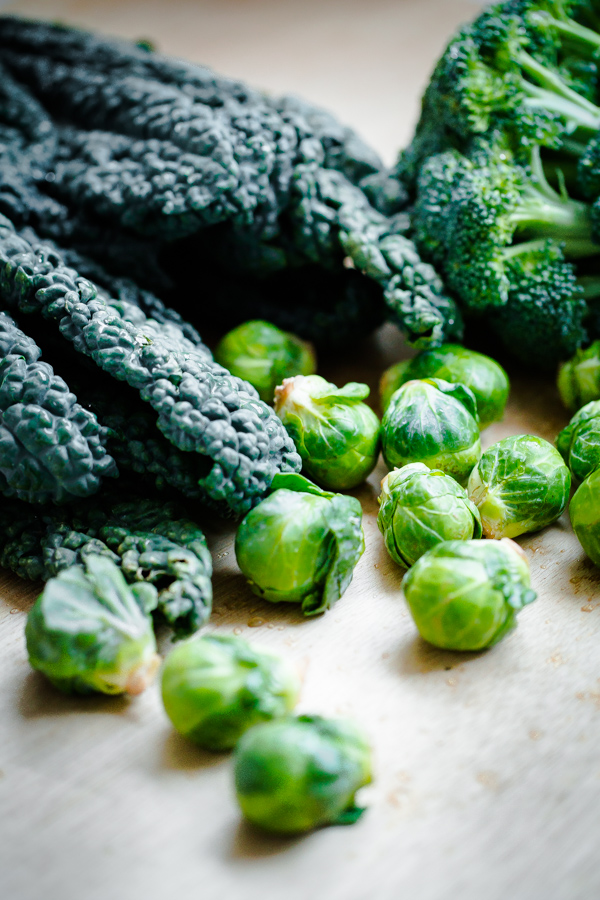 The other day, I tried their kale, Brussels sprout, and broccoli salad, which comes with a parmesan dressing. Truthfully, the shaved Brussels sprouts drew me in (we all know how much I love Brussels sprouts – hello, this pasta and salad!), but the shaved broccoli was another interesting twist!
The broccoli florets, along with their stalks, were thinly shaved, the kale leaves was very thinly sliced and lightly massaged (sounds silly, but it helps lightly wilt the kale leaves and make them much more enjoyable to eat when raw), and the dressing was almost Caesar-like in flavor. A little thick, creamy, and garlicky. Perhaps a bit indulgent, but the heartiness of the raw shaved vegetables balanced everything out.
I'm always looking for new salad ideas, so I decided to give it my own little twist at home a few days later…and voila! The recipe made it onto the blog.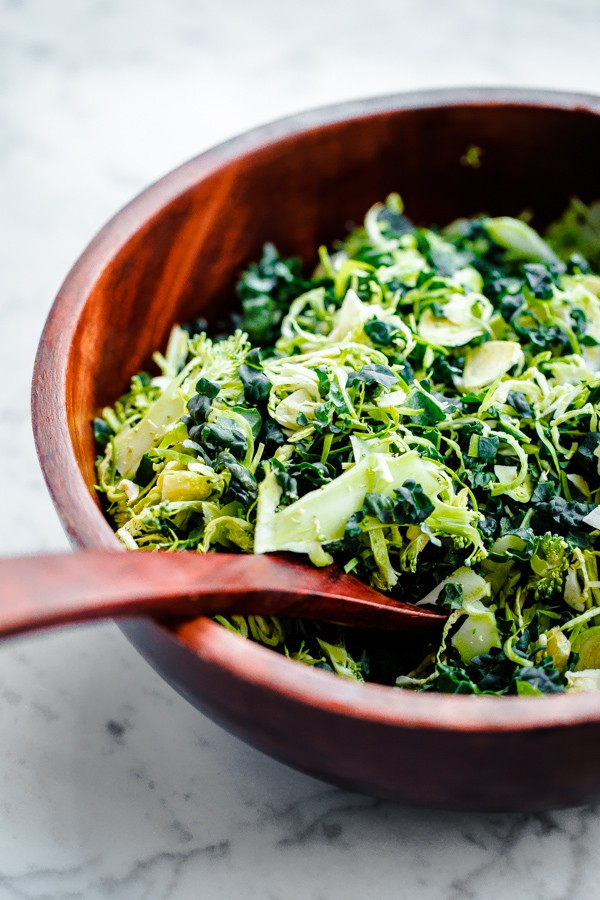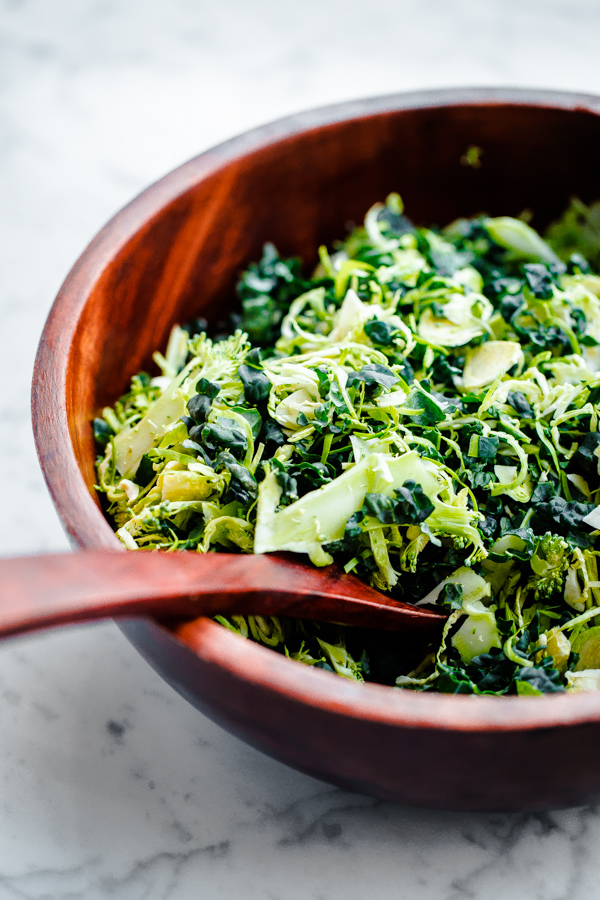 I ended up using this kale Caesar salad dressing as the starting point and in the end, gave it a special touch with the addition of white truffle oil.
The truffle oil makes this salad a little extra special, but is subtle and not at all overpowering (too much of a good thing…) and is completely optional. If you don't use it, I recommend adding an extra spoonful or so of freshly grated parmigiano-reggiano cheese!
I'm a bit proponent of using good-quality raw egg yolks for classic dressings like this, because nothing quite beats them. If you're squeamish about eating raw egg yolks, pasteurized eggs (such as Safest Choice Eggs) are a great option!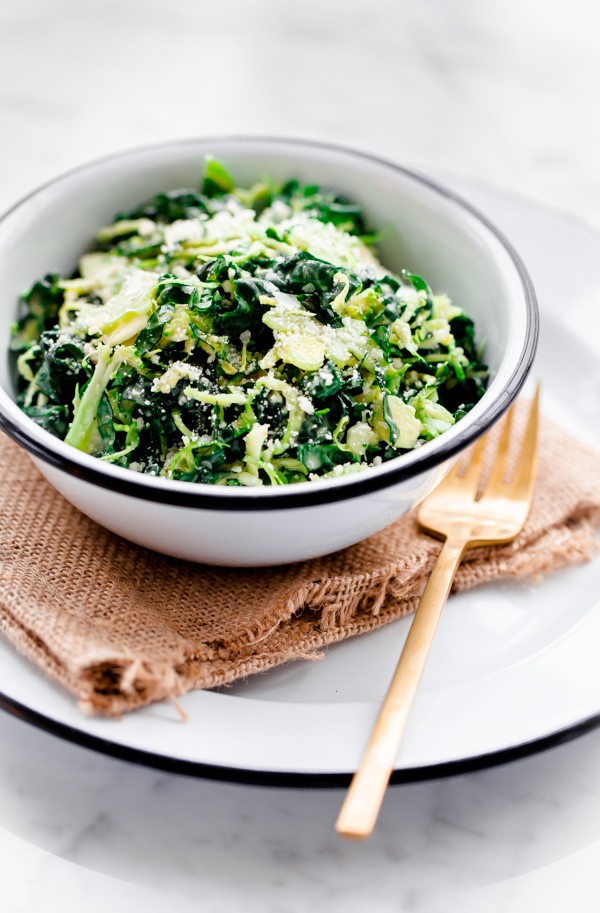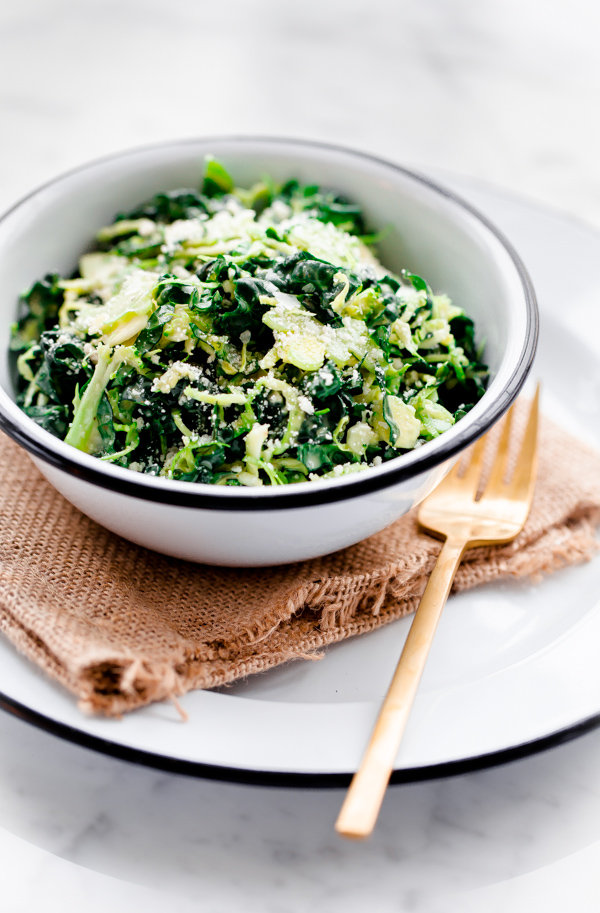 The scariest part of this recipe is thinly shaving the Brussels sprouts and broccoli. For this, a sharp mandolin is your best bet (alternatively, you can use a food processor and your thinnest blade attachment to shave the Brussels sprouts!).
If you're in need of a mandolin recommendation, I highly (highly) recommend Benriner Japanese mandolins! They are the best and most storage-friendly mandolins that I've ever used and they are more much affordable than the clunky varieties that you find at most kitchen stores.
It is also the only brand of mandolin that you'll find in most professional kitchens, which says a lot!
Serving Suggestions: If you're looking to bulk this salad up for a main course, roast chicken and homemade croutons would be a great addition. 
Looking for other hearty salad recipes? You'll love these: 
This post may contain Amazon affiliate links. Thank you for supporting the blog!