The Weekly Mix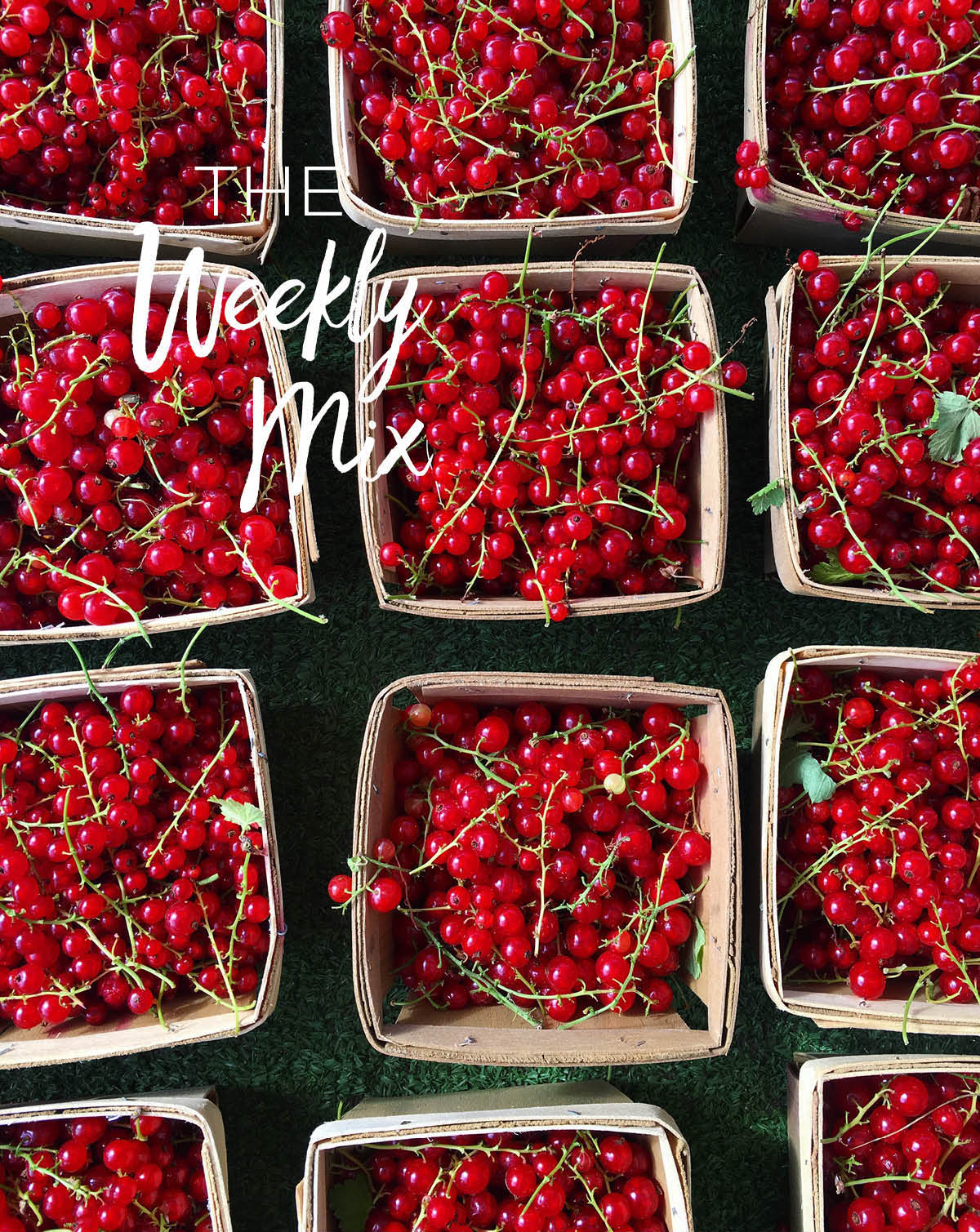 Happy Friday? I'm still very confused as to what day of the week it is today. This whole holiday-in-the-middle-of-the-week has been very confusing – especially since Connor had unexpected time off on the Fourth of July. Let's just start over, shall we?
I apologize for the lack of new recipes this week! I have several large projects on the horizon that have stolen my attention, but I promise things will go back to normal next week. I'm dying to start some baking projects with all of the incredible berries available at the farmer's market (eg. fresh red currants above!).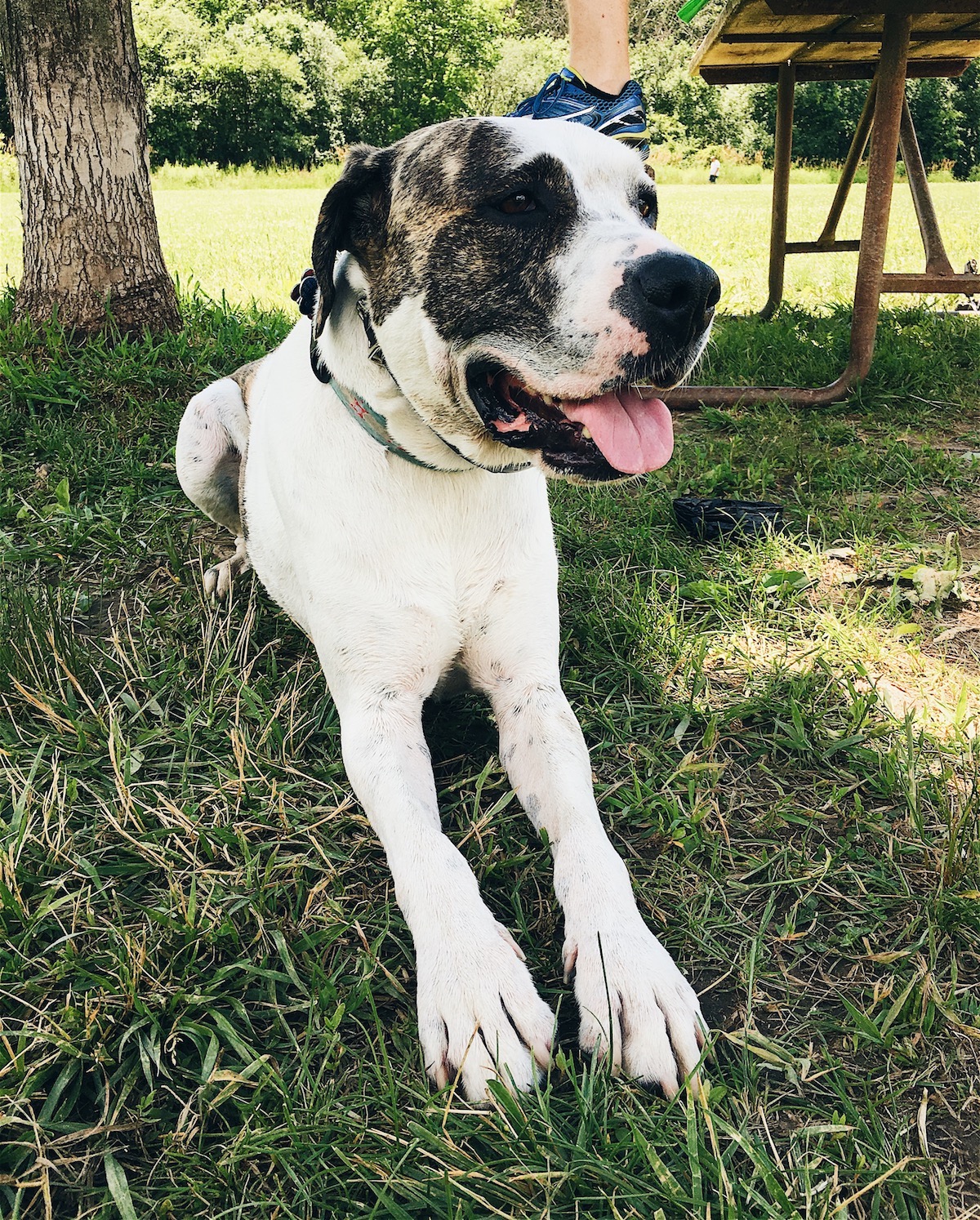 Last weekend, we took a drive out to Marley's favorite spot in the city: a 40-acre off leash dog park called Prairie Wolf. Actually, it's one of our favorite spots too. He's always been fairly good off leash (although I wouldn't test him in non-fenced areas), but he did so, so well this time! Rolling around in the grass, digging, "swimming" in the pond, and running freely. He's never looked happier! We love living in the city, but it's so nice to see him in his element and get a chance to escape the concrete jungle. It makes you stop and enjoy the little things in life.
Hope you all had a wonderful and safe holiday with friends and family!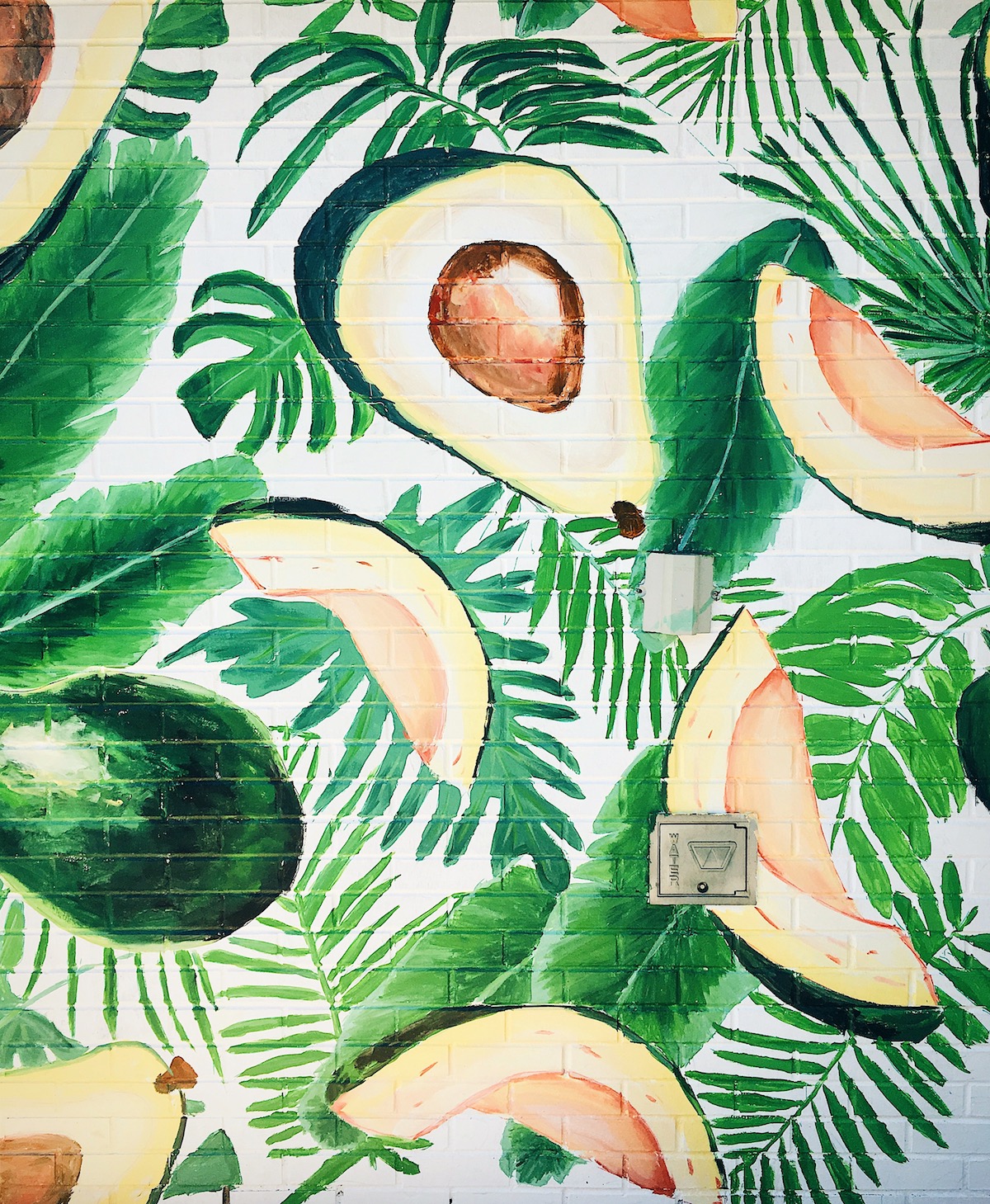 Here are a few things I'm loving this week: 
The most refreshing frozen mint lemonade.
Salmon ceviche? I'm totally into this. Ceviche is one of my favorite things ever, especially in the summertime.
I know I mentioned this last week, but I tore through this book over the past week. Definitely worthy of an addition to this list of books to help you become a better cook. I just loved it.
Tessa shared all of her most essential baking tips. She's a pro (remember this London fog cake)!
Best way to use up all of those in-season sour cherries.
A beautiful, refreshing cucumber soup!
Woh, woh, woh. These cauliflower arancini are insane.
I'm finishing up my Japan travel posts (yes, like three months later ? – I had photograph overwhelm) and can't wait to share them with you soon. Anything you'd like me to write about specifically?
How to create wellness and balance with routine.
An important tomato storing tip for summer! Also, this works just as well with fresh pineapples.
From the July archives: lemon basil shortbread cookies (2016), roasted fingerling potatoes with tarragon-shallot butter (2015), fried zucchini blossoms (2014), gougeres (2013).
And…I'm out! Have a great weekend. 
This post contains affiliate links, which means that I make a small commission off items you purchase at no additional cost to you. Please read my
privacy policy
for more information.