10 Last Minute Thanksgiving Appetizer Recipes
Easy and simple last minute Thanksgiving Day appetizer recipes that you can throw together quickly for a crowd!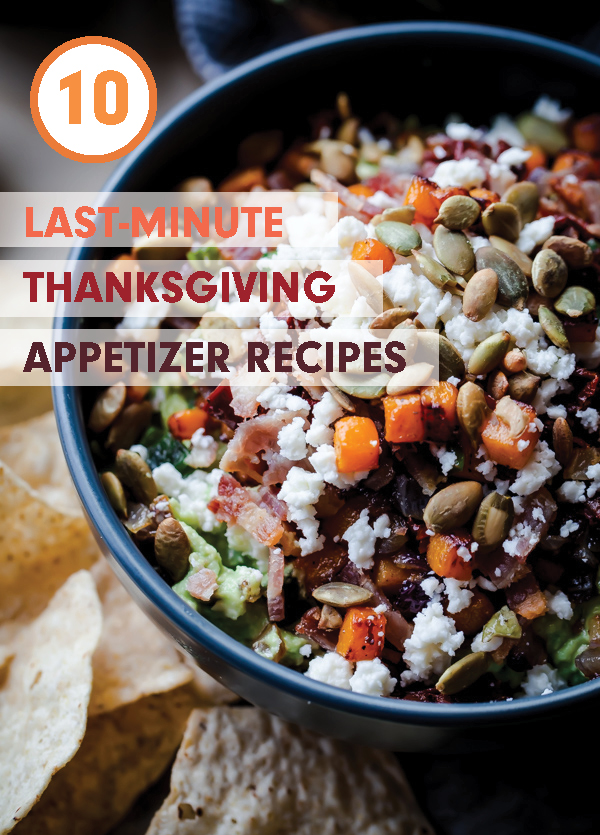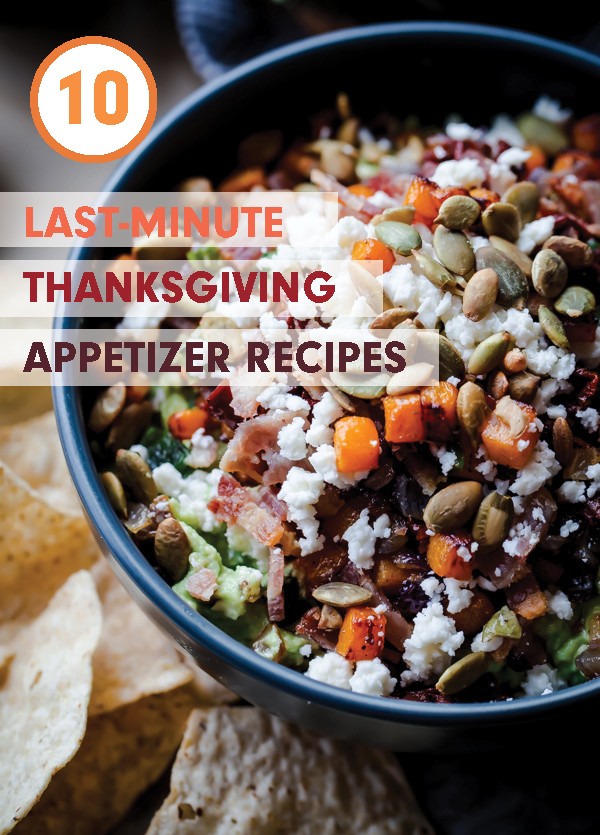 I'm never one to turn down a good appetizer even on the most food-centric holiday of the year! While I'm sure many of you have nailed your Thanksgiving menu for next week (I'm still making last-minute changes myself!) , if you're looking for last-minute appetizer ideas and recipes, I'm here to help.
While I love to go all out for appetizers every once and a while, I do not think Thanksgiving Day is the day to do this – and I'm sure most of you would agree. We're running around like crazy people, pulling things in and out of the oven every five minutes, and truthfully, there just isn't enough time. As they say, time is of the essence.
When it comes to Thanksgiving Day, I like to keep it extremely simple and prepare as much as possible in advance (aka. preferably a day or two before the big day). Here are 10 last-minute appetizer recipes and ideas that you can throw together in minutes!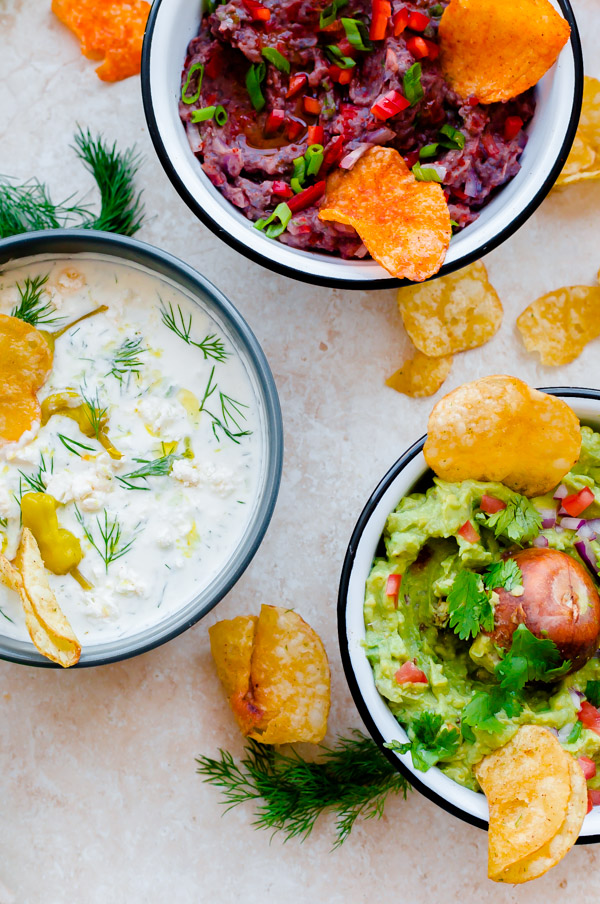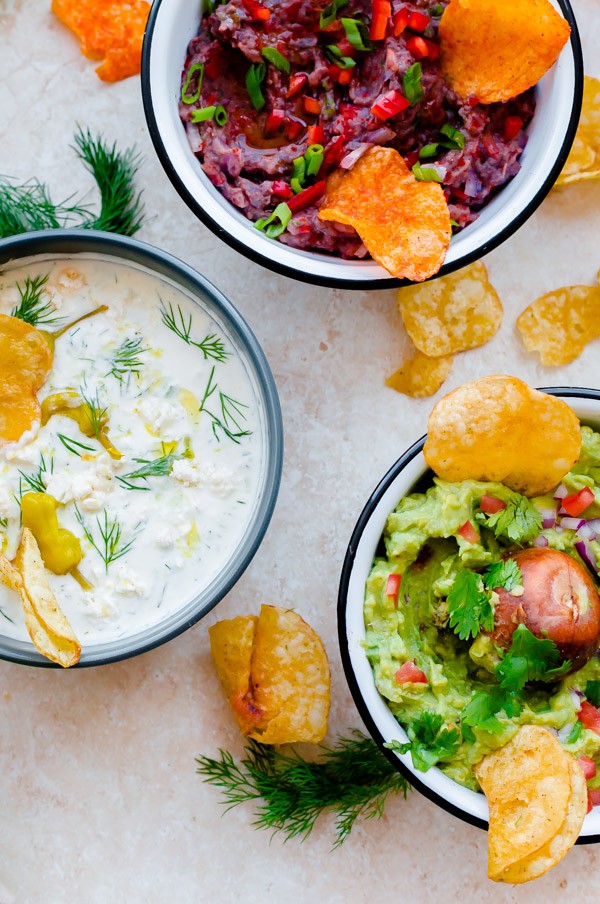 (1) Smoked Salmon and Crackers – this is one of those non-recipe ideas that my family puts out all the time during the holidays. Everyone loves it and it requires no effort at all. Grab some black pepper water crackers and good-quality smoked salmon at the store, slice lemon wedges, place it on a platter, and garnish with drained non-pareil capers and parsley sprigs! Or lighten it up and substitute the crackers with sliced English cucumber.
(2) Fully-Loaded Guacamole – I've never met anyone that doesn't love a good guacamole. You may consider guacamole to be very summer-centric, but this recipe is loaded with fall ingredients: toasted pumpkin seeds, sun-dried tomatoes, and bacon! Skip the butternut squash and roasted poblano to save time.
(3) Killer Cheese Platter – when in doubt, put out cheese (my motto in life) or homemade mini cheeseballs. Not only does it require zero cooking, but you can wrap up any leftovers and throw them in the fridge for munching. This is especially great if you're hosting family or friends over the holiday!
Personal favorites: parmigianio-reggiano, Cypress Grove's truffle tremor or humboldt fog, Spanish manchego, and a really great English sharp cheddar.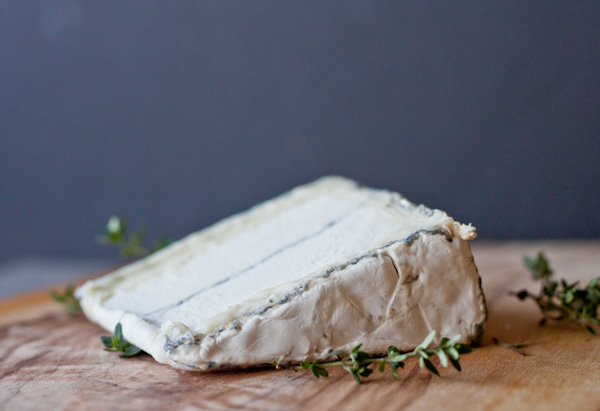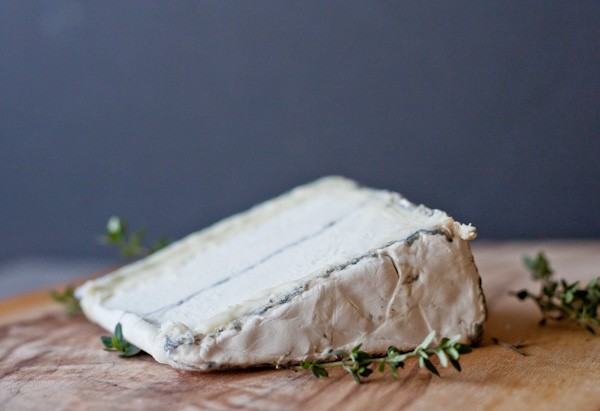 (4) Homemade Dips and Crudites – another obvious non-recipe idea, but one that's worth repeating! Buy some good-quality hummus (my friends at Sabra sell all sorts of amazing flavors!) or make your own (this tzatziki and this hearts of palm dip are super easy!). Slice up some vegetables and use this post for visual inspiration.
(5) Butternut Squash & Leek Soup Shooters – prepare a batch of this homemade soup early in the week, refrigerate, and simply reheat just before serving. Skip the prosciutto, serve in shot glasses or shooters, and garnish with a small dollop of creme fraiche and chopped chives (in lieu of crispy prosciutto). Or serve this dairy-free Roasted Acorn Squash and Sweet Potato Soup!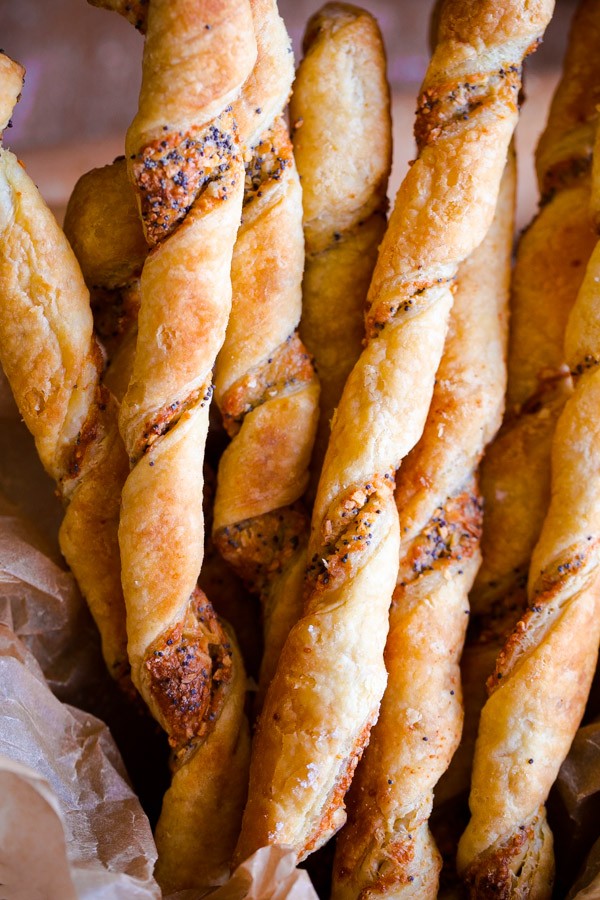 (6) Homemade Cheese Twists – there is nothing a little everything bagel seasoning and puff pastry won't solve. They require a short amount of baking time, but can be made quickly the morning of (or even the day before!).
(7) Festive Baked Brie – people go ga-ga over baked brie at this time of year! This baked brie with apples or this cranberry pistachio baked brie are sure to please everyone.
(8) Nori Chips with Tuna Tartare – an elegant appetizer that is really different and impressive! Prepare the nori chips one or two days before (you can also bake nori chips, if you prefer not to fry them!) and prep all of the tartare ingredients and mix just before serving.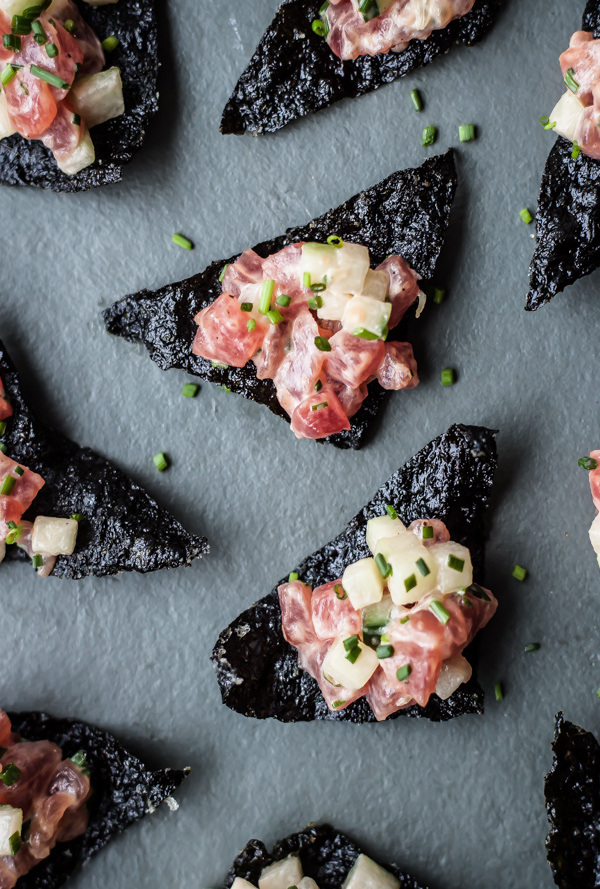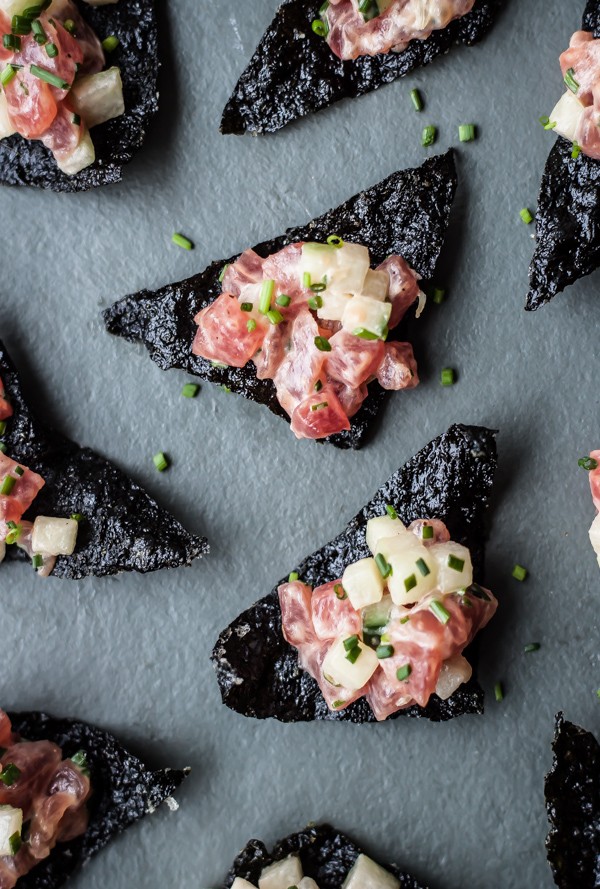 (9) Deviled Eggs – another appetizer idea that you can prepare in advance! Go traditional with bacon deviled eggs or try these kimchi deviled eggs.
(10) Roasted Nuts – or practically any other nut! Easy, quick, and great for passing. Try these rosemary and smoked salt almonds, candied pecans, or any of these beauties!
This post contains affiliate links, which means that I make a small commission off items you purchase at no additional cost to you. Please read my
privacy policy
for more information.