Springtime Favorites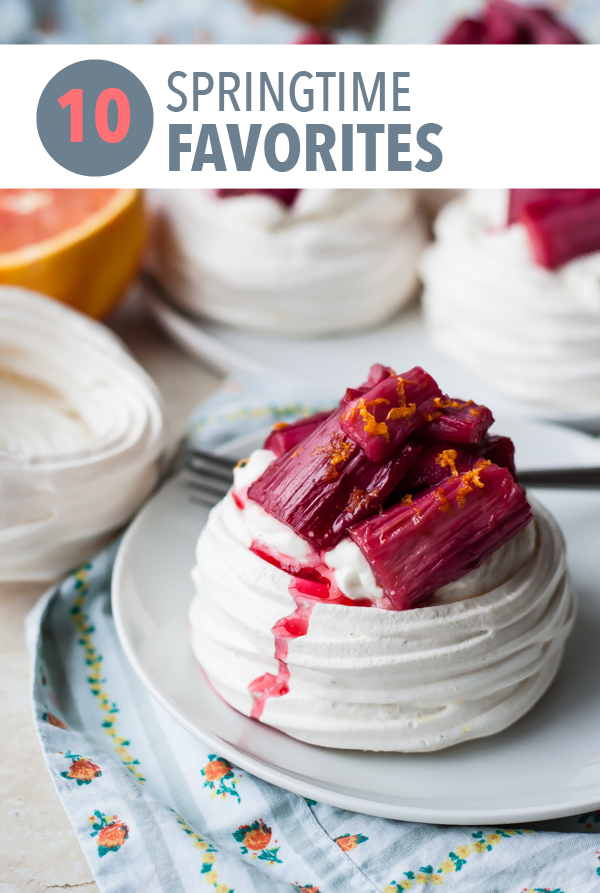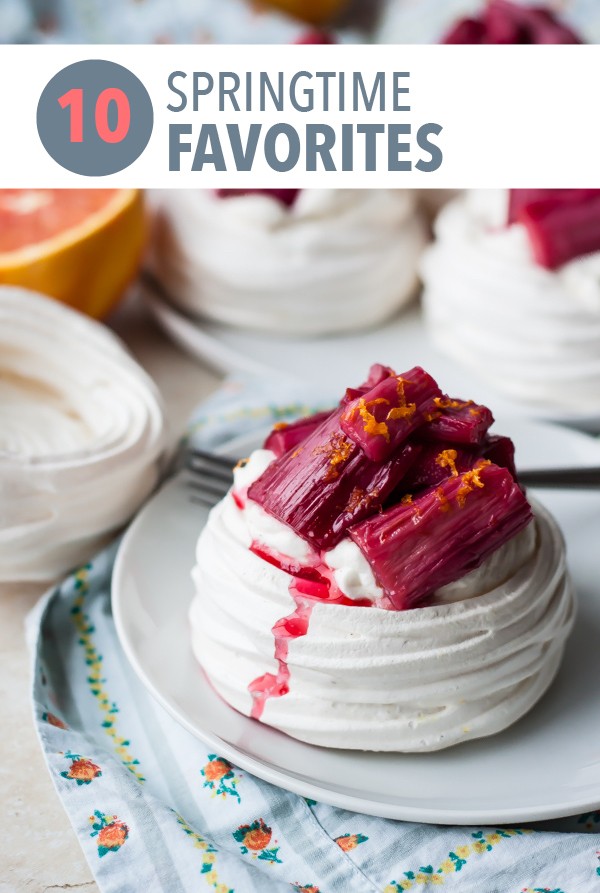 Spring is here! I was nearly blown over by below-freezing wind gusts on the way to the grocery store yesterday – and it might snow tonight – but technically spring has arrived? Let's pretend it has for the sake of today's post.
What are you guys up to? What are you making this weekend? My Easter Sunday is going to be a bit lonely this year, because Connor is heading to England to visit his sister for a week. I'm planning on making a lady brunch for myself, reading the paper, and relaxing a bit. These past two weeks have been a bit rough for reasons I won't bore you with.
Even if it is freezing outside, I'm so excited to see some of my favorite spring ingredients appearing at the grocery store! Rhubarb, asparagus, peas, and lots more. It isn't quite as exciting as the summer months when literally everything is available, but spring is still one of my favorite times of the year to be in the kitchen. You can get away with cooking a hot soup one day and serving a cold salad the next – the possibilities are pretty endless.
Here are a few of my favorite spring recipes from the site to get your creative juices flowing! Lots more new recipes coming next week – stay tuned.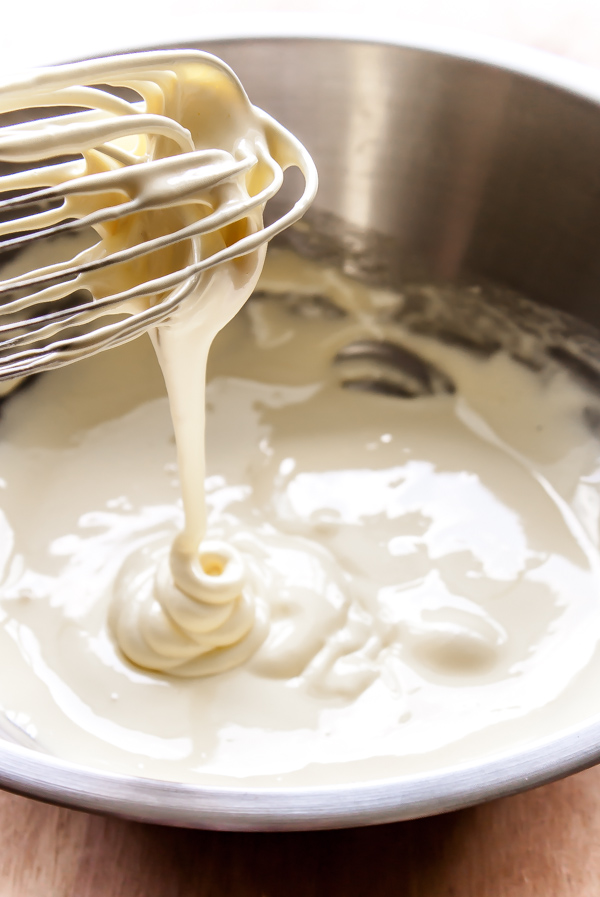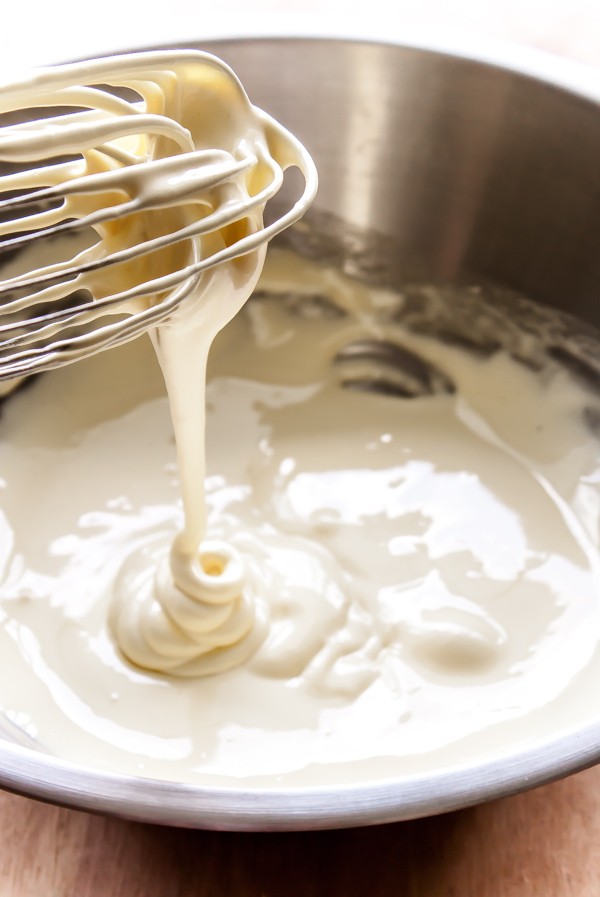 Springtime Favorites:
1. Roasted Asparagus Wheat Berry Salad with Arugula Pistachio Pesto – my newest spring salad to appear on the blog! Healthy and nutritious wheat berries are tossed with homemade arugula-pistachio pesto, roasted asparagus, shaved manchego cheese, and chopped pistachios. A new favorite around here!
2. Zabaglione with Rhubarb and Strawberries – an oldie, but a goodie! Classic Italian custard is paired with layers of rhubarb compote, chopped strawberries, and finished with ginger cookie crumbles. This would be a great last-minute dessert option for Easter Sunday!
3. Rhubarb Meringue Cups – as you can tell, I'm a rhubarb fan. Some of you might not be able to find it just yet, but these rhubarb meringue cups are another super-elegant, yet fun and whimsical dessert. If you're not feeling the rhubarb, you could also fill them with whipped cream, shaved chocolate, and Easter egg candy.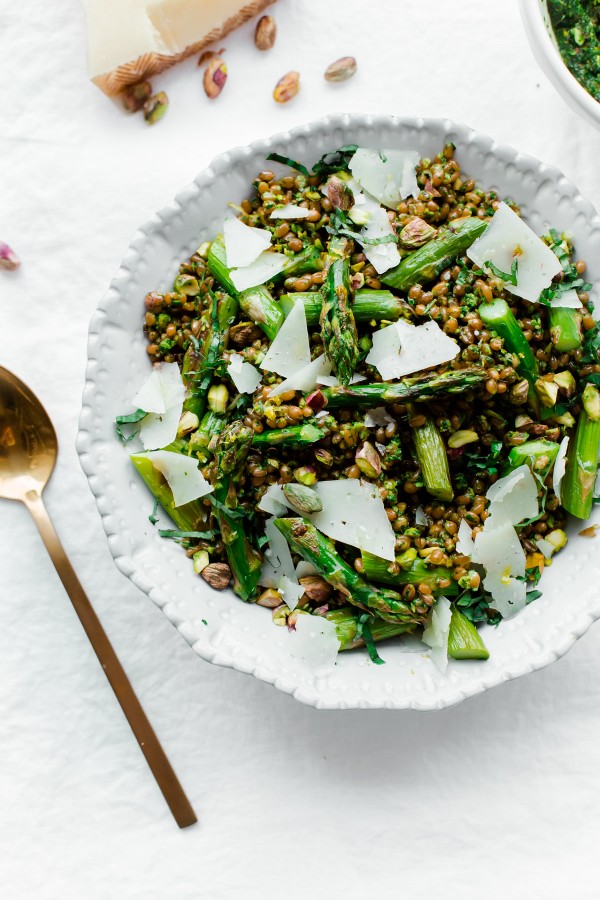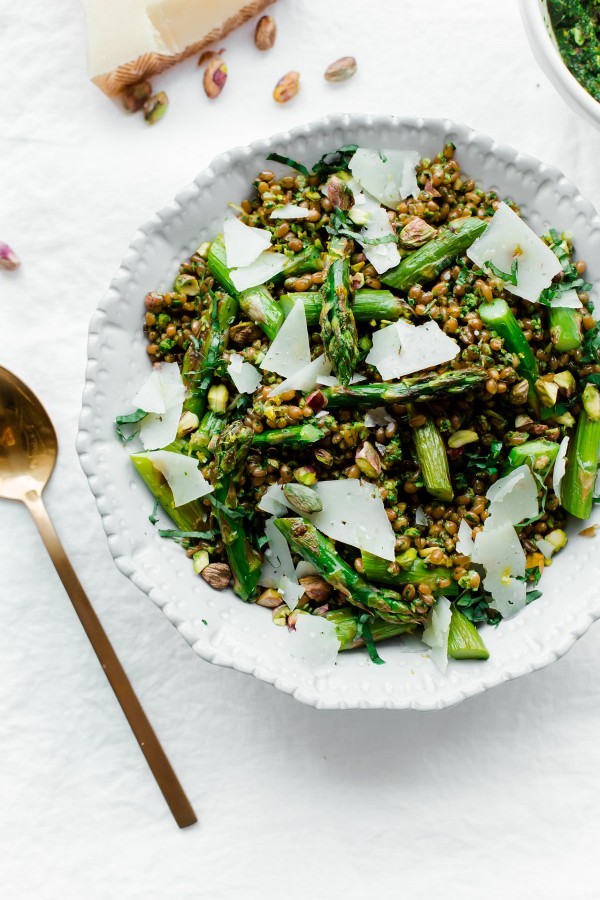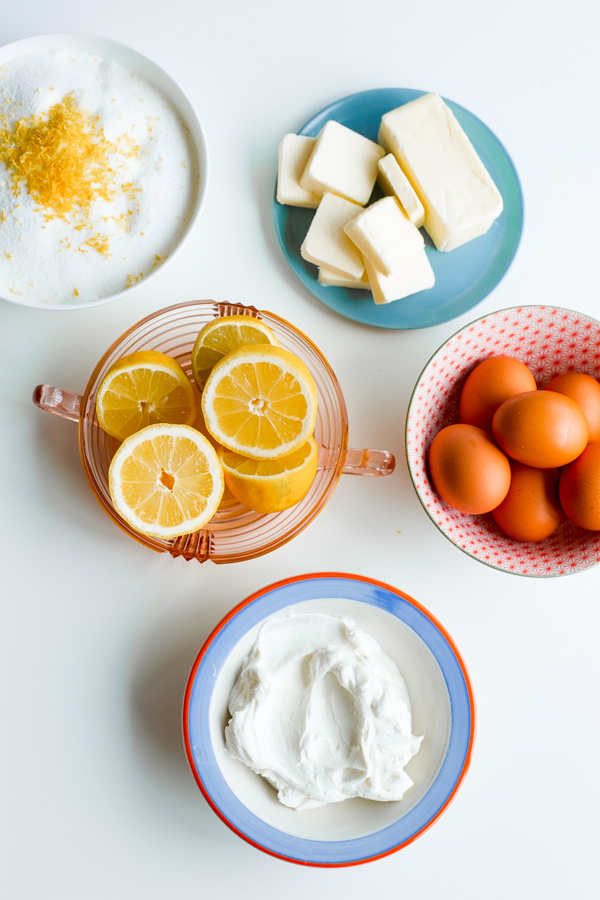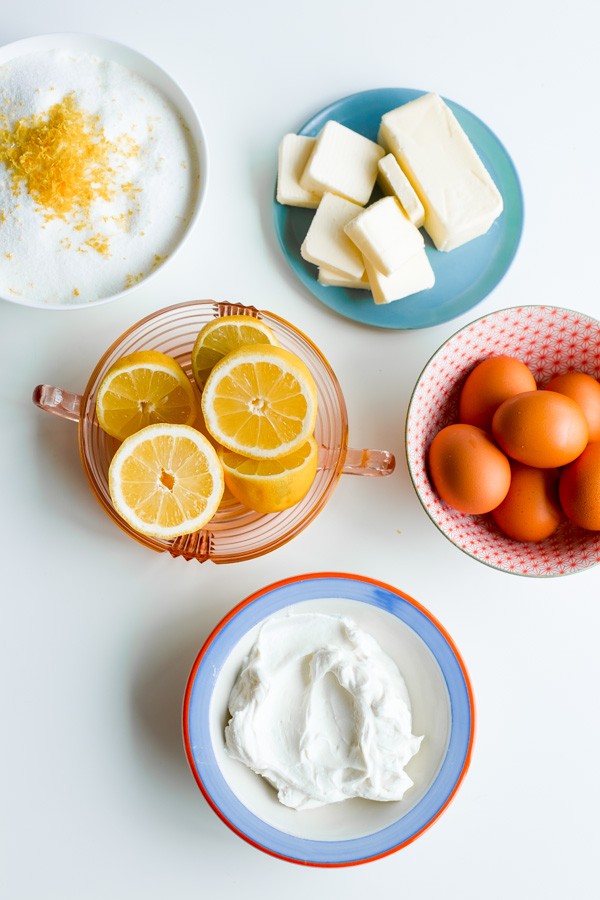 4. Chunky Pea and Leek Soup with Poached Eggs – strangely enough, I enjoy peas only in pureed form (for the most part). This soup made me realize that I should top soups with poached eggs more often!
5. Springtime Asparagus Soup – an incredibly simple, delicate soup made with lots of asparagus and leeks. I like to finish it with a touch of heavy cream and a few pieces of pan-fried crispy asparagus spears – and of course, crusty bread and cheese on the side.
6. Spring Asparagus and Goat Cheese Quiche – spring brunch food in quiche form! This quiche crust is made with whole wheat flour.
7. Steamed Clams with Shaved Fennel-Herb Salad – I love this main course made with beer steamed clams, chorizo, and topped with a bright, citrus-y fennel herb salad. It's beefed up with canned chickpeas too!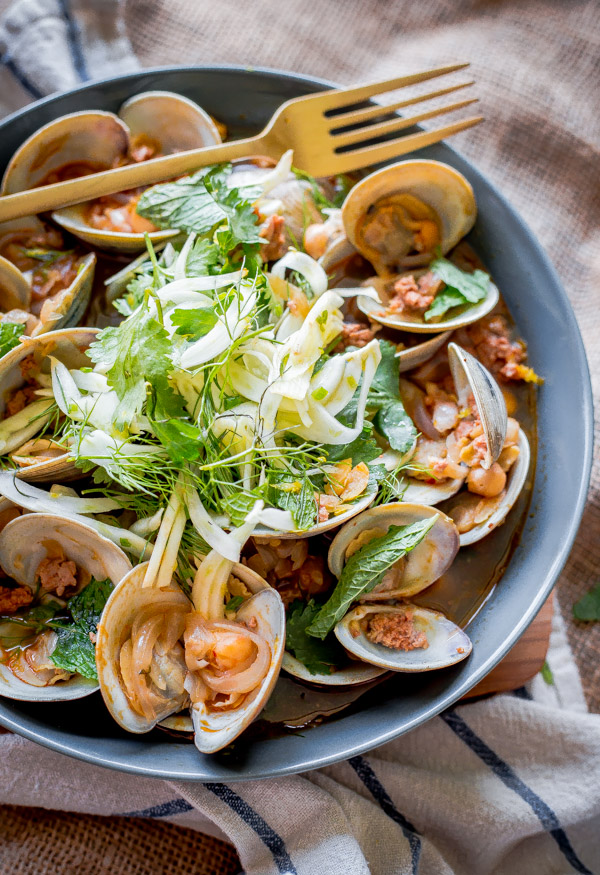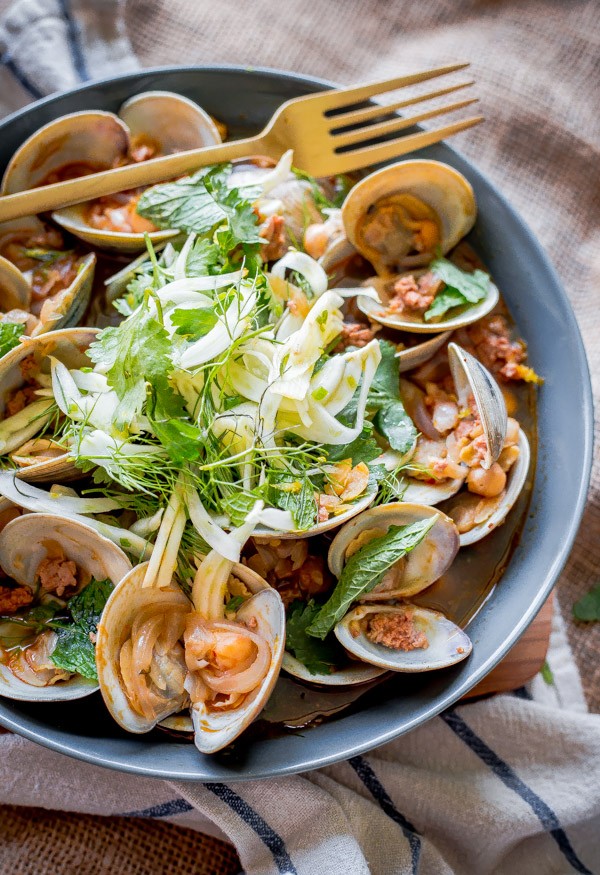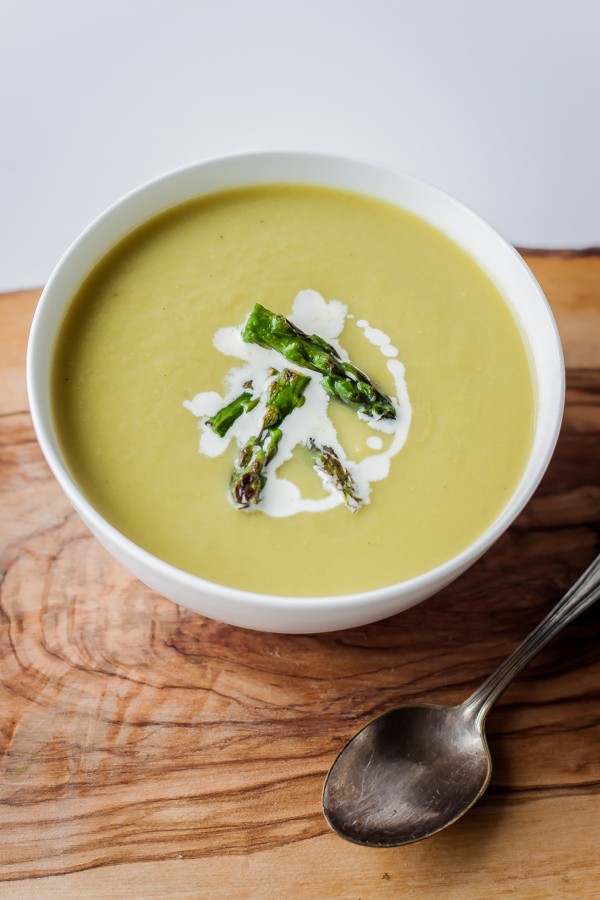 8. Lemon Yogurt Pound Cake – one of my favorite lemon cakes ever. This super moist lemon bundt cake is made with Greek yogurt and has lots of lemon flavor.
9. Triple-Citrus Tart with Chocolate Crust and Berries – feel free to substitute the blood orange juice with regular oranges or additional lemon or lime juice! An elegant, simpler-than-it-looks tart perfect for special occasions.
10. Carrot Cake Scones – carrot cake in scone form! I'm a huge carrot cake fanatic and these scones hit all the right spots. They're topped with a maple cream cheese glaze. YES.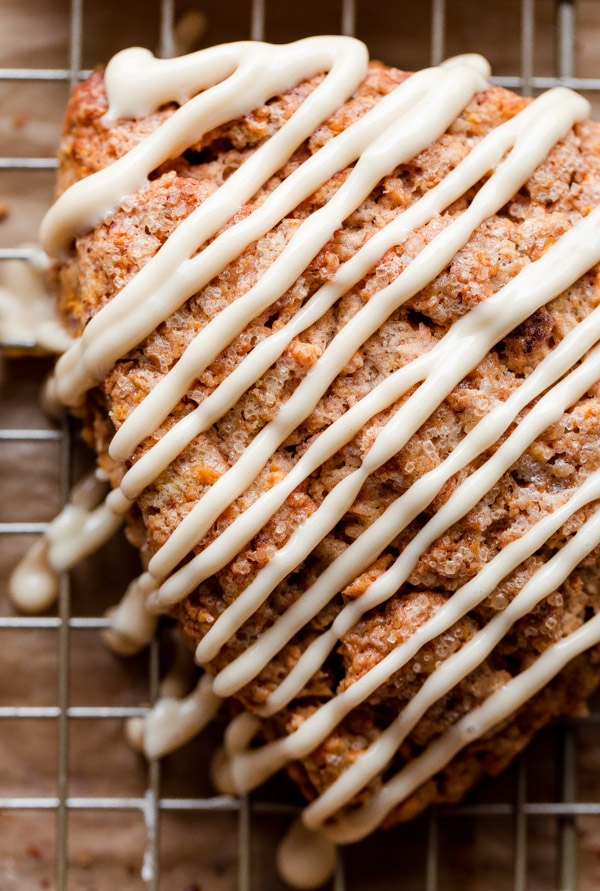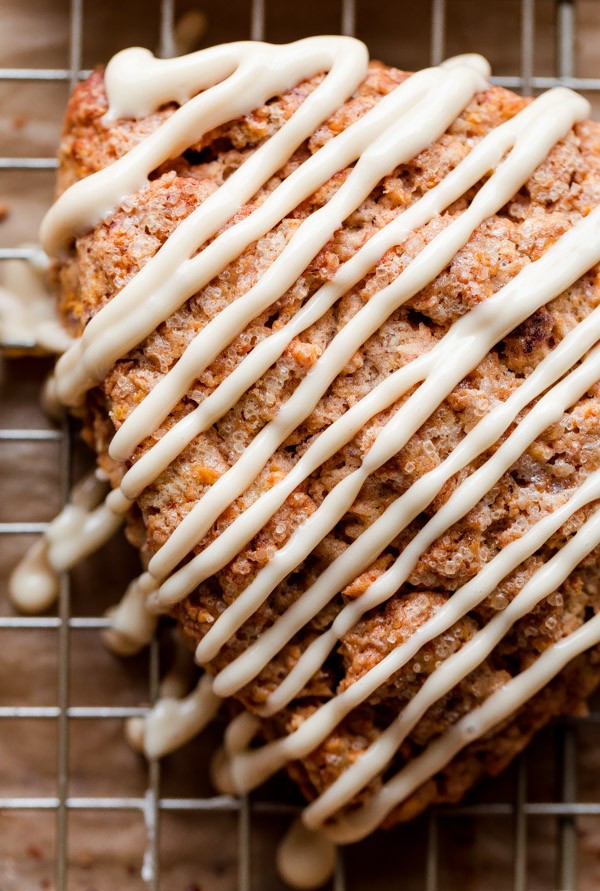 This post contains affiliate links, which means that I make a small commission off items you purchase at no additional cost to you. Please read my
privacy policy
for more information.