10 Quick Summer Recipes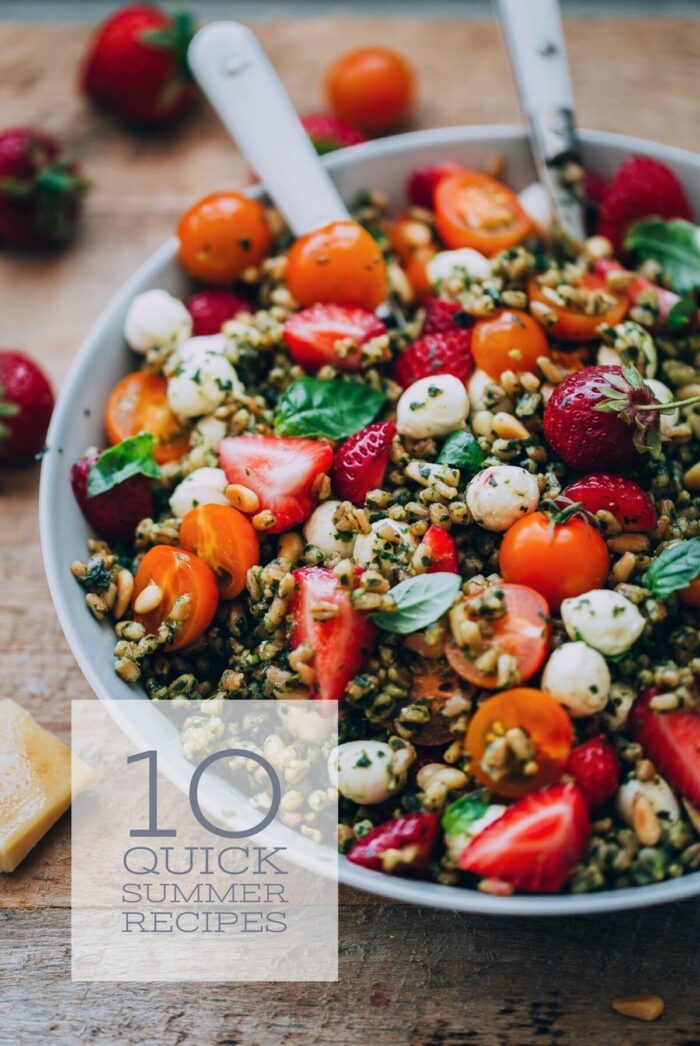 Happy first official day of summer! Despite having the heat tolerance of a polar bear, I look forward to this day each year. It marks the beginning of my favorite season. A season that encourages us to slow down and soak it all up.
For me, this includes trips to the farmer's market, patio dinners (Chicago takes patio season very seriously), grilling on the balcony, late neighborhood walks, beach time, visits from family and friends, and quick summer meals.
During these months, I gravitate towards easy pastas, lighter seafood dishes, grilled everything, and hearty salads. Or we'll grab a few different types of charcuterie, cheese, toss some vegetables on the grill, and call it a day. If a recipe makes leftovers for busy nights, even better.
We're incredibly lucky to be able to walk to a farmer's markets three days out of the week, and I often look to the stalls for everyday cooking inspiration. Here are ten of my personal favorite quick summer recipes to get you excited for the season ahead!
---
For more inspiration, browse my entire collection of summer recipes here. Or, if you're craving something particular, you can also search by ingredient.
---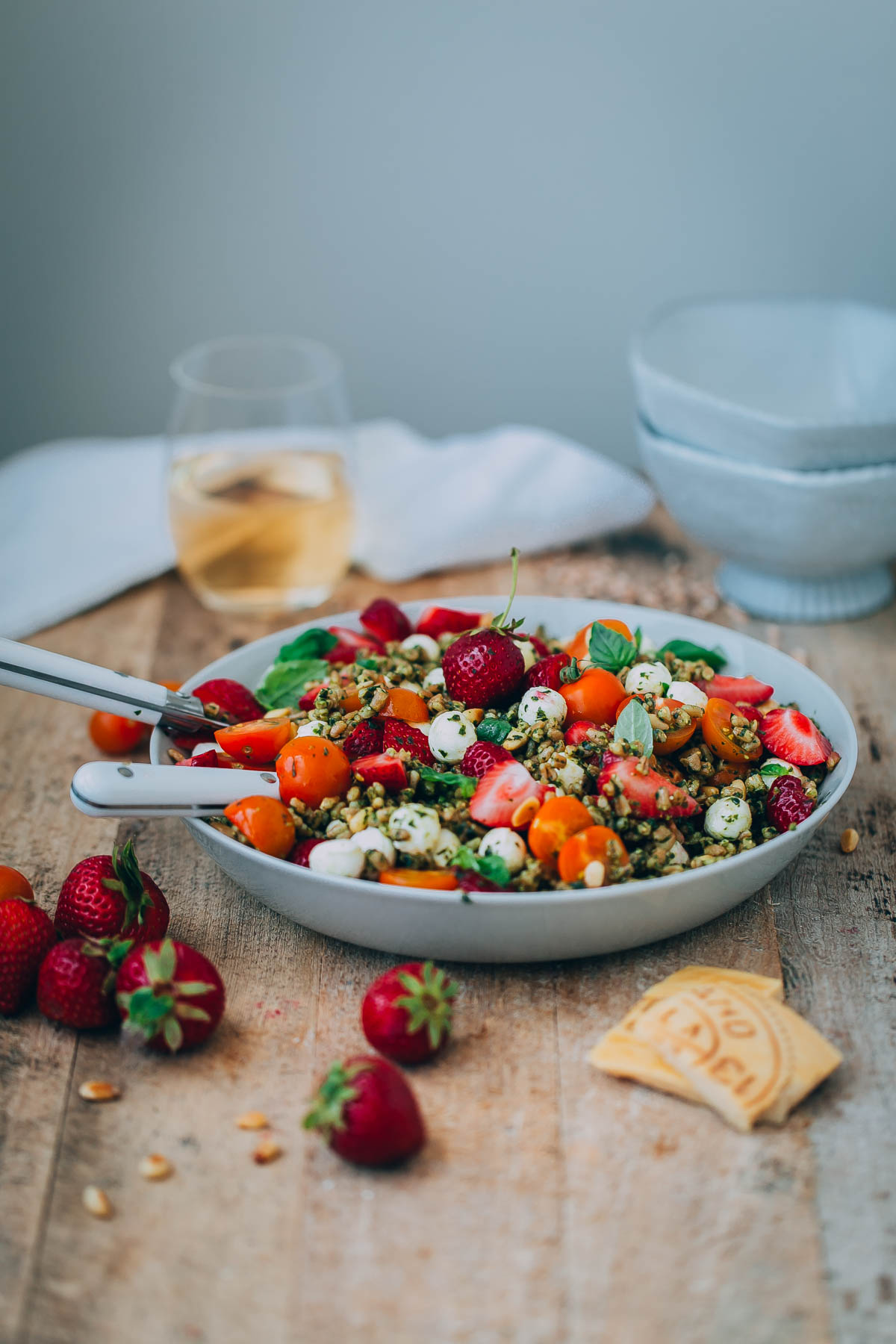 This colorful summer salad combines some of my favorite summer ingredients (ripe sun gold tomatoes, fresh basil, and juicy strawberries) with farro, pine nuts, and mozzarella for heartier twist on a classic caprese.
"This was so refreshing and delicious! I will definitely be making it again!" – Jess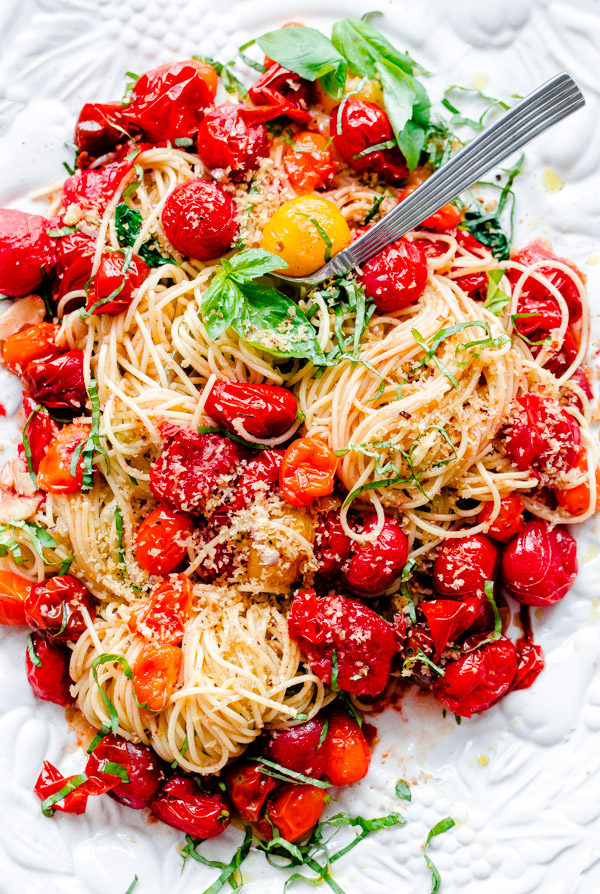 No summer recipe list would be complete without my go-to summer pasta. You'll have to preheat the oven, yes, but the active cooking time is minimal. When in doubt, double the tomatoes and crispy garlic breadcrumbs.
"I adore this recipe! We make it on a pretty regular basis. Instead of using fresh basil and olive oil, I toss some pesto in the noodles." – Elsie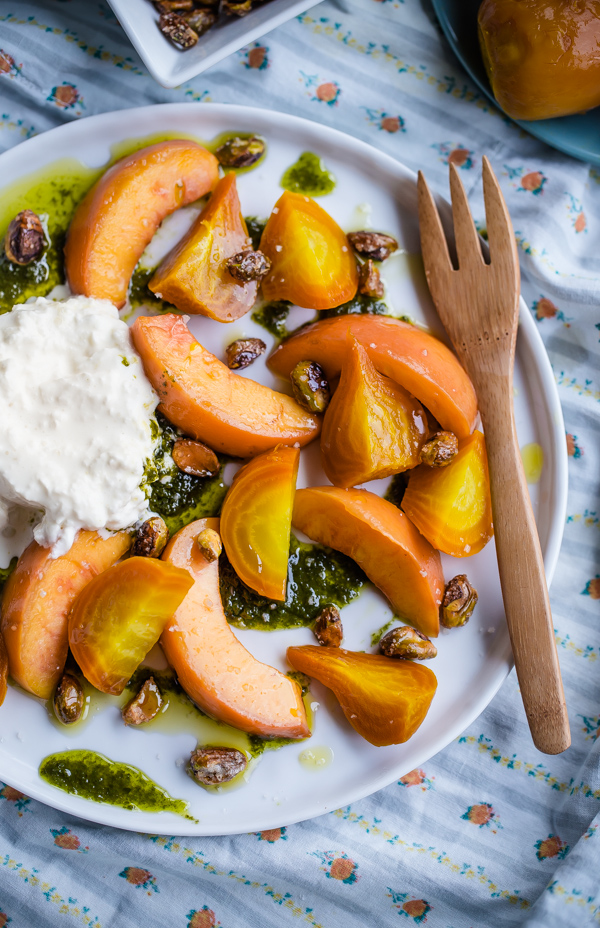 This salad converted me into a fruit-in-my-salad person. If you've only associated peaches with sweet applications, try this salad and get back to me. It's admittedly not the quickest recipes on this list, but it is absolutely worth the effort and many of the components (candied pistachios, roasted beets, and basil oil) can be prepared ahead.
Or, you know, just make any of these burrata recipes.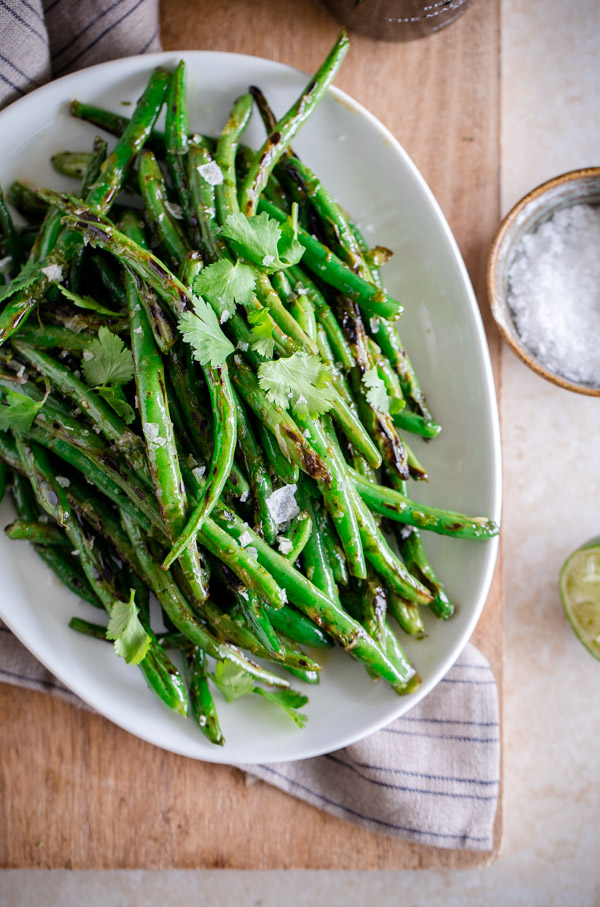 My go-to summer cooking tip? When in doubt, grill it. These green beans are charred quickly with a grill pan, but can also be prepared using a grill basket, and tossed with a zesty vinaigrette of lime juice, fresh cilantro, and olive oil.
"We really enjoyed these green beans — have to admit that I've never prepared them this way before, but they are really delicious this way." – Nancy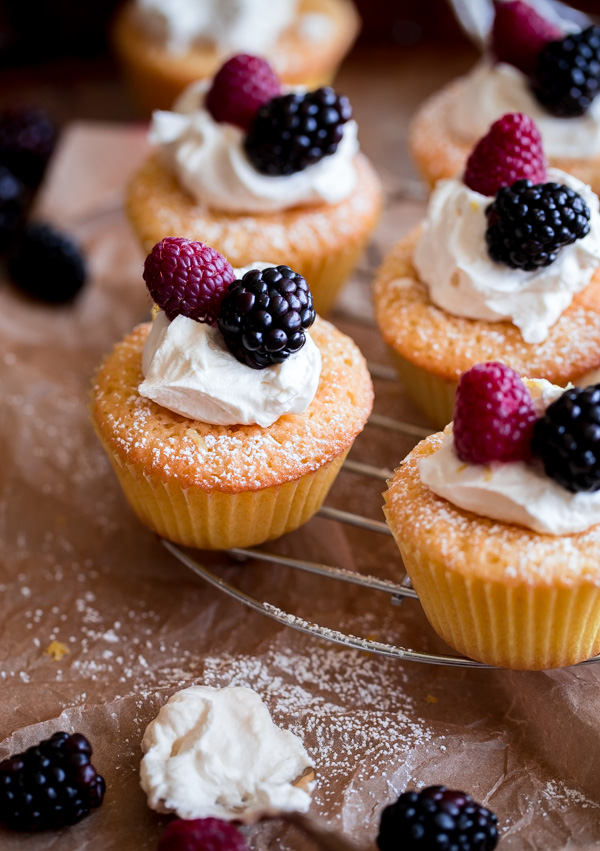 If you're in need of an easy crowd-serving dessert, these mini cornmeal cakes are perfect because they're individually portioned, come together quickly, and use everyday ingredients. Feel free to swap in a mixture of whichever fresh berries are available at your local farmer's market!
If you're looking for something a bit more elegant, this raspberry roll cake is a family favorite.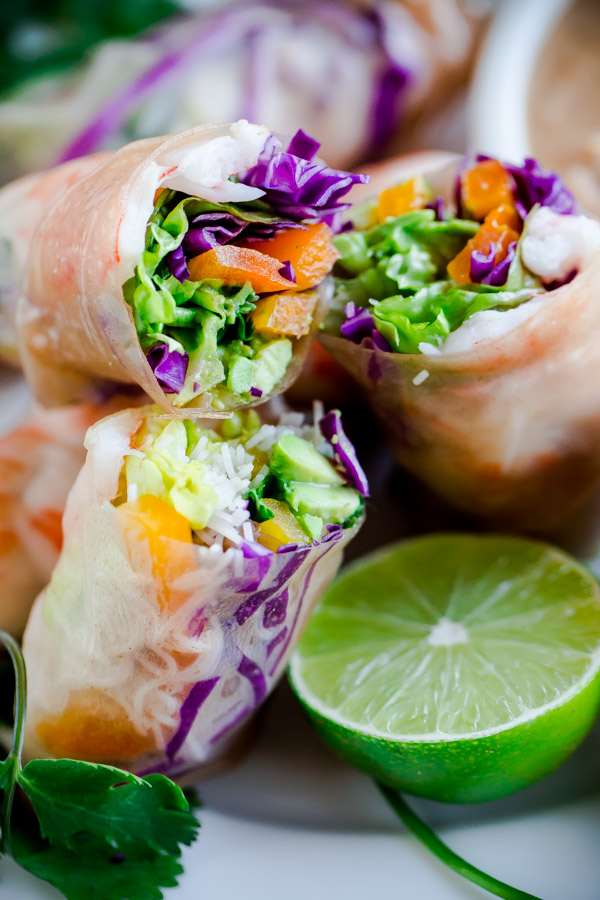 For the dog days of summer when you can't stand the idea of eating anything warm, turn to these summer rolls. I am a huge fan of summer rolls (sometimes referred to as Vietnamese spring rolls), because they are incredibly refreshing, light, veggie-filled, and packed with texture.
These ones are made with 100% whole grain brown rice wrappers and noodles, and paired with a peanut dipping sauce.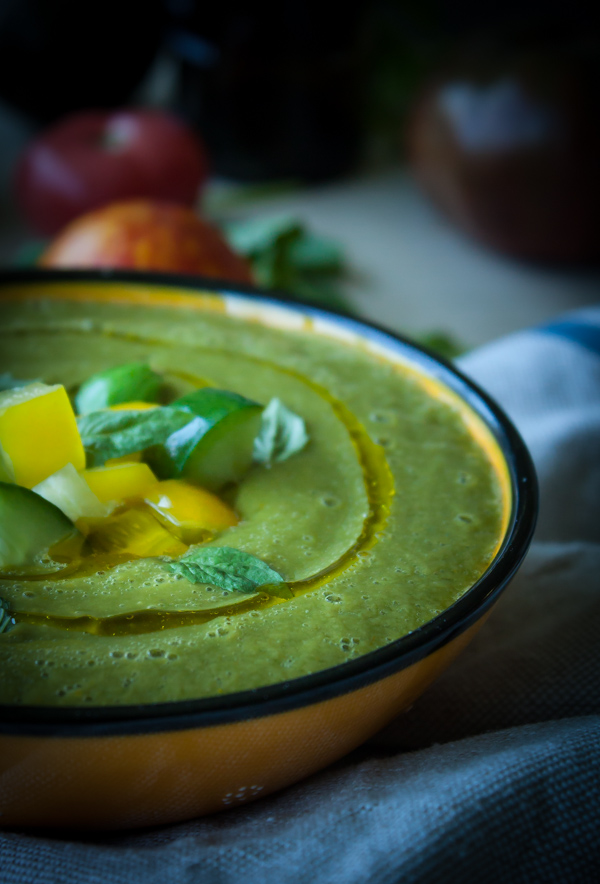 Despite being a huge tomato lover, I'm not usually a huge gazpacho person. However, this tomato and avocado gazpacho is an exception! The addition of creamy avocado and basil makes all the difference!
Plus, you can literally throw everything in a blender and have a light meal prepared in minutes. It doesn't get much better than that.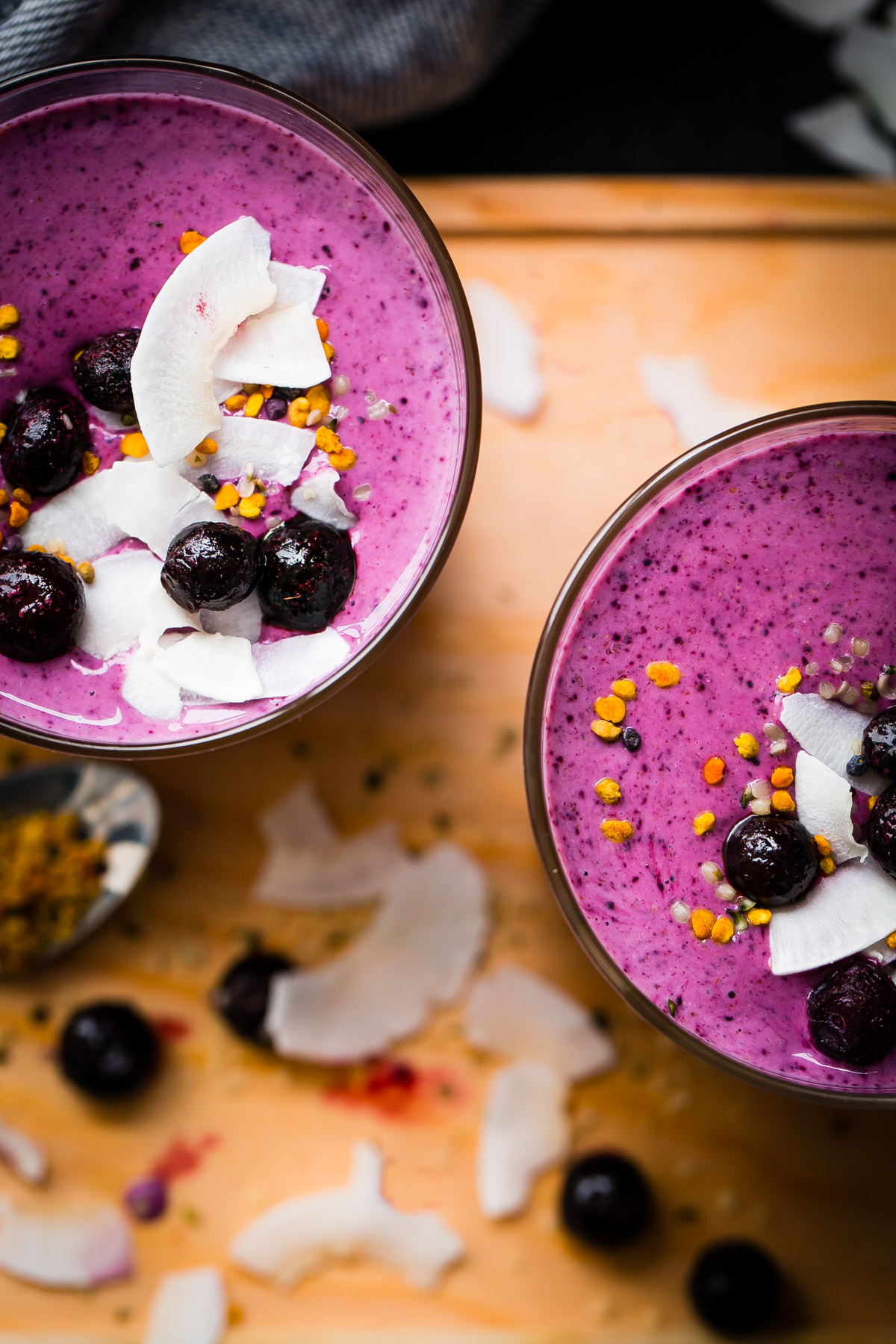 My most favorite berry smoothie of all time. There's nothing more refreshing than a big cold smoothie. I could literally eat this for breakfast or the occasional (lazy) lunch or dinner any day of the week.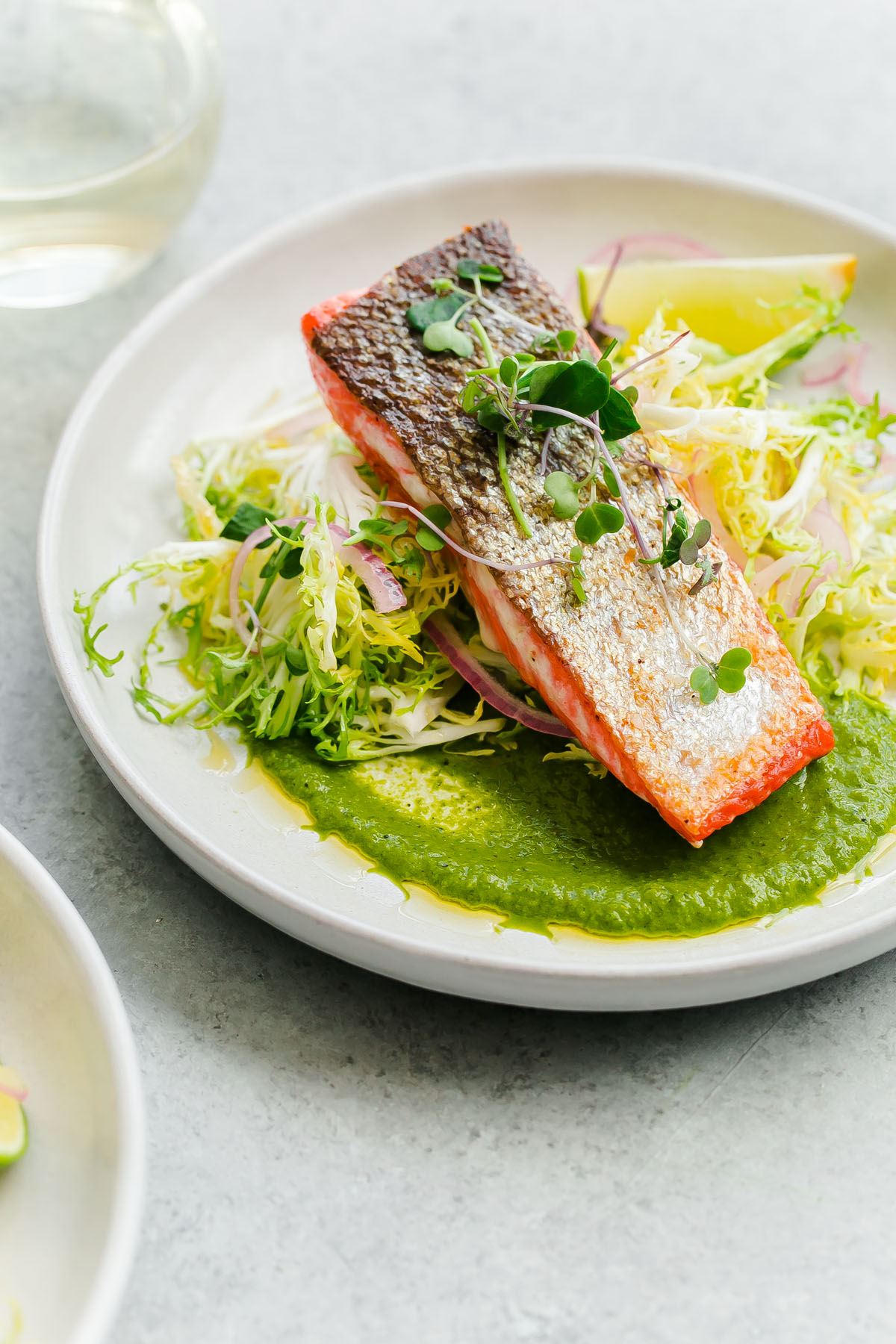 This seared salmon dish might be on my most favorite dinner recipes on the blog to date. It is deceptively easy, and I don't use those words lightly. I love any and all seafood, but particularly crave it during the summer months!
Oh, and make this an extra batch of that green chile adobo sauce and put it on everything.
"I made the salmon with the adobo sauce over weekend – it was delicious!" – Rachel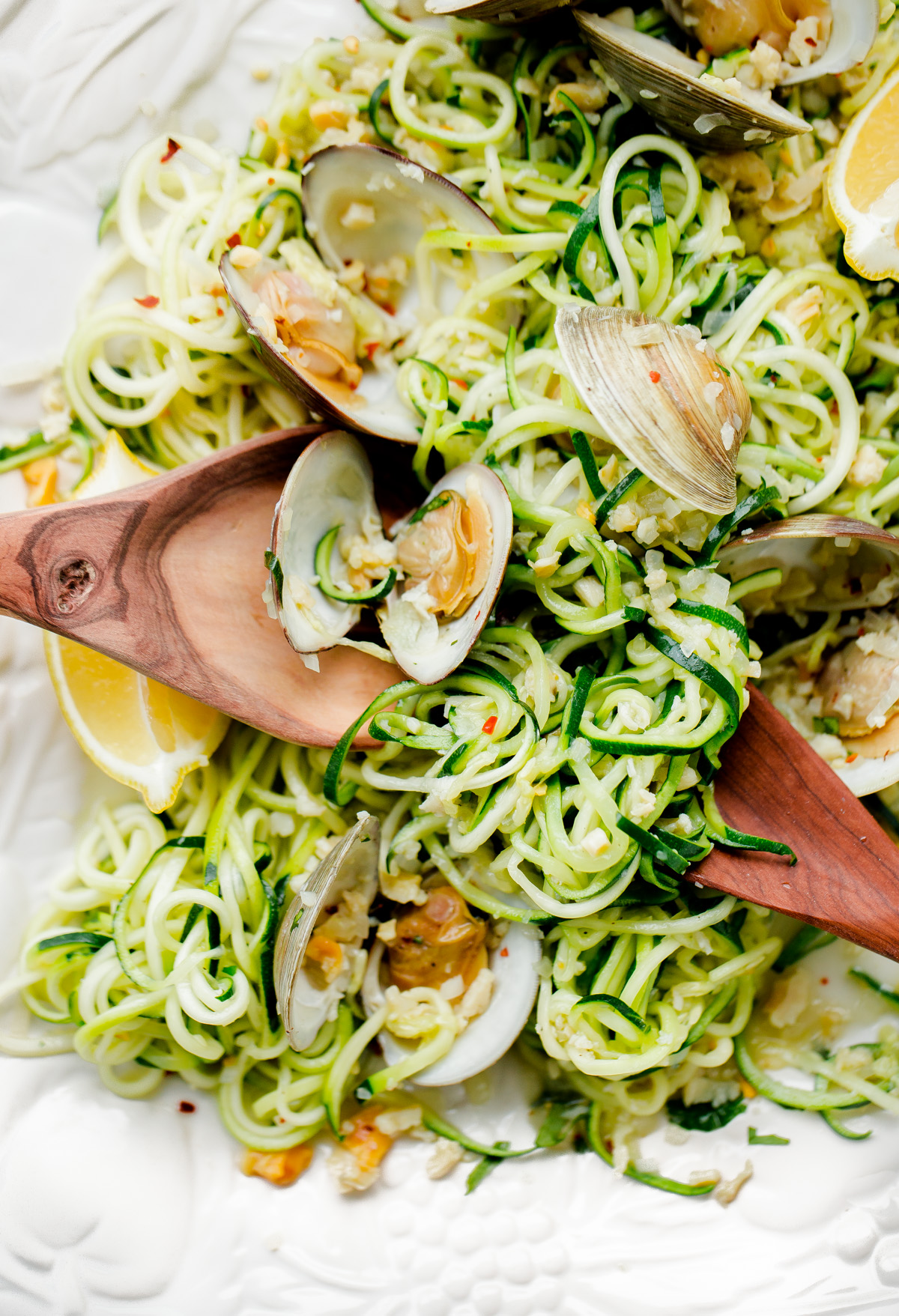 Light, summery, and perfect with a glass of white wine on the side, this zucchini pasta is made for the summer months. It can also be thrown together so quickly. While I'm always happy to indulge in regular pasta, this zucchini noodle dish is surprisingly hearty.
It's also a great way to use up any of those extra zucchinis lying around!
This post contains affiliate links, which means that I make a small commission off items you purchase at no additional cost to you. Please read my
privacy policy
for more information.